Shading Texas of Leander 
Awning and Shading Company in Leander, Texas
Premium shading solutions for: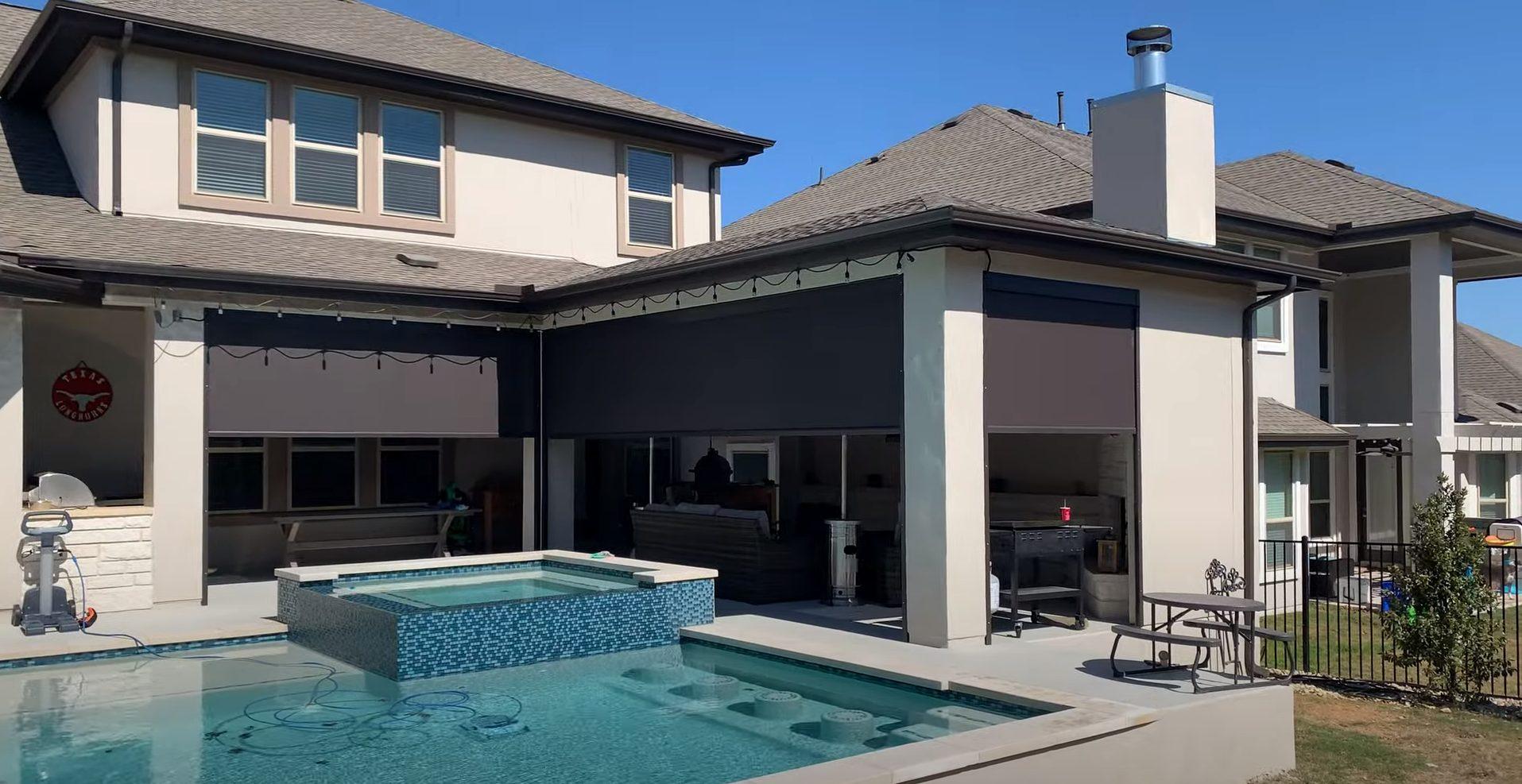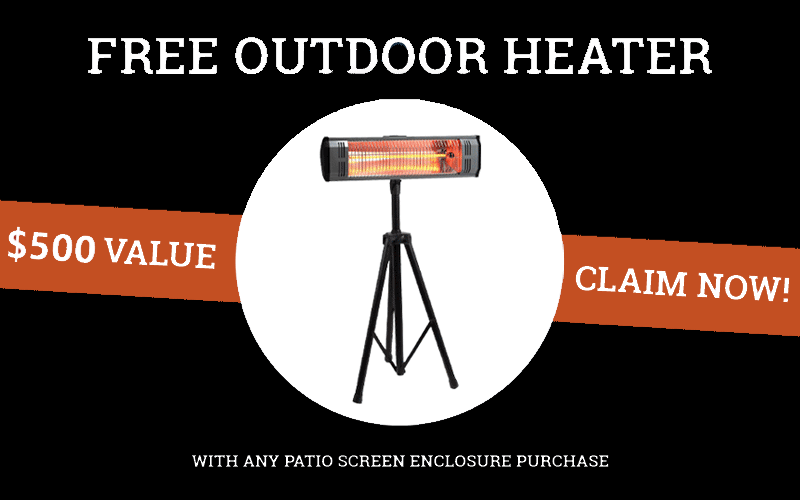 Limited Time Offer:
FREE Outdoor Heater ($500 Value)
Keep those pesky bugs away with our custom motorized patio shades, patio screens and patio enclosures! For a limited time, enjoy a FREE patio heater (up to a $500 value). Sign up for a FREE design quote today.
Your Destination for Patio Screens and Retractable Awnings in Leander
Proudly Serving Bexar County
When that thermostat starts to rise and the flying pests come out, you'll be glad to have your premium shading solution from Shading Texas. Our high-quality patio screens and motorized awnings let you enjoy your entire Leander property without worrying about oppressive heat or insects.
The Tensioning Track System comes with every patio we sell, allowing your shade to extend as far as 30 feet without torn fabric or broken seams. We're also proud to offer some of the best warranties anywhere in Leander and beyond.
From Leander to Helotes to Cross Mountain, Shading Texas brings you the best shades and awnings anywhere in central Texas.
All we can say is their customer service is top-notch, Thanks guys! – STEVE & CINDY
Automate Your Patio Shades, Screens & Awnings
All Products Are Compatible With Amazon Alexa & Google Assistant
If you're looking for a way to easily open and close your patio shades, screens, and awnings, you've come to the right place. With our outdoor living products, you have full capability with Google Assistant & Amazon Alexa. Contact us today to learn more.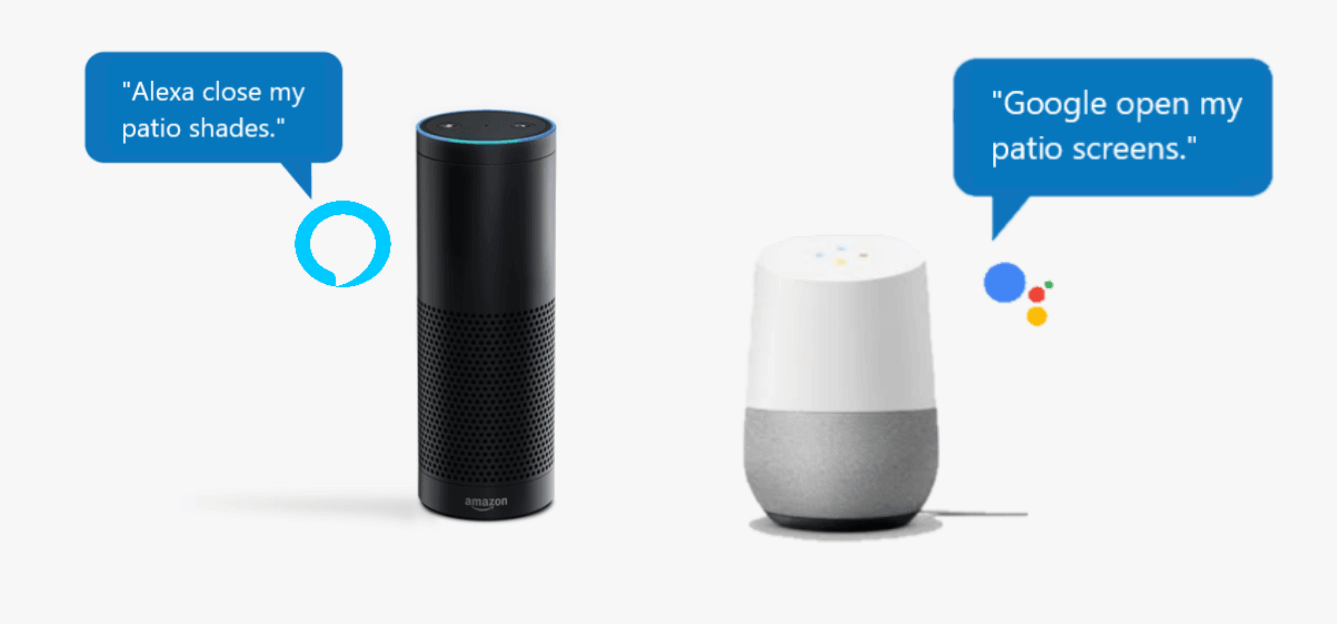 Keep the Elements Outside and Comfort Inside
The weather in Leander can be unpredictable. From gusty windstorms to heavy rainfall to heatwaves, our patio screens keep your home comfy no matter the weather.
We designed our premium patio screens to decrease wind shear greatly. Additionally, deploying and retracting your screens is a cinch with our fully motorized technology.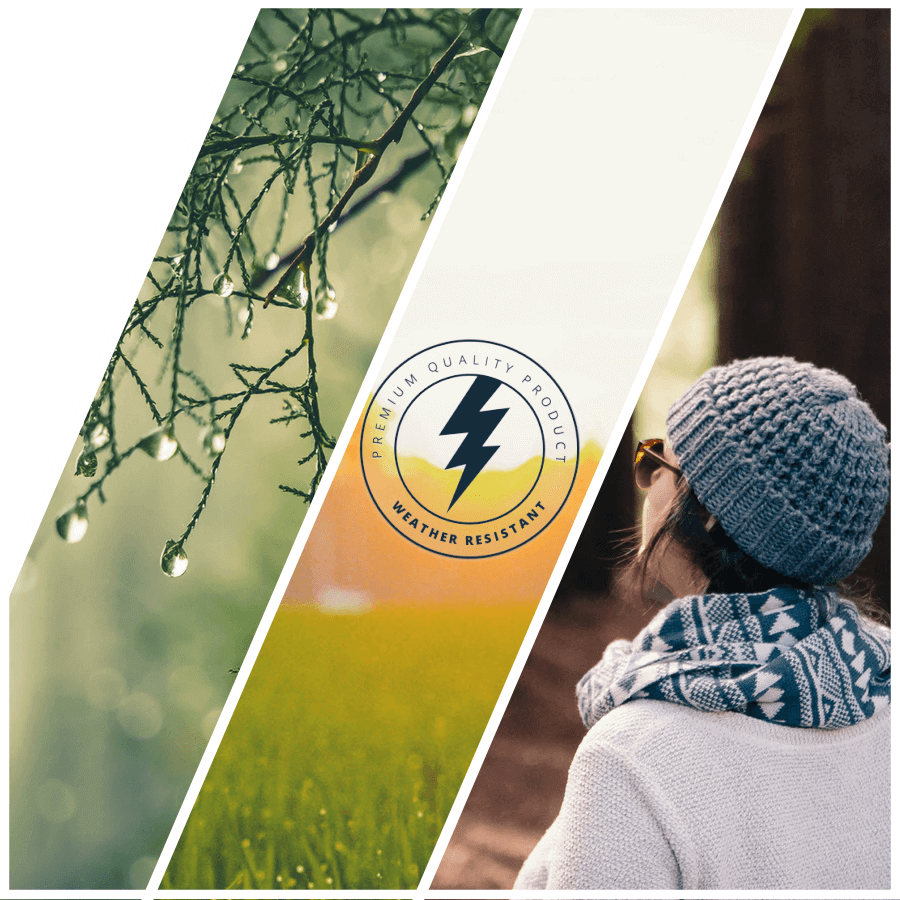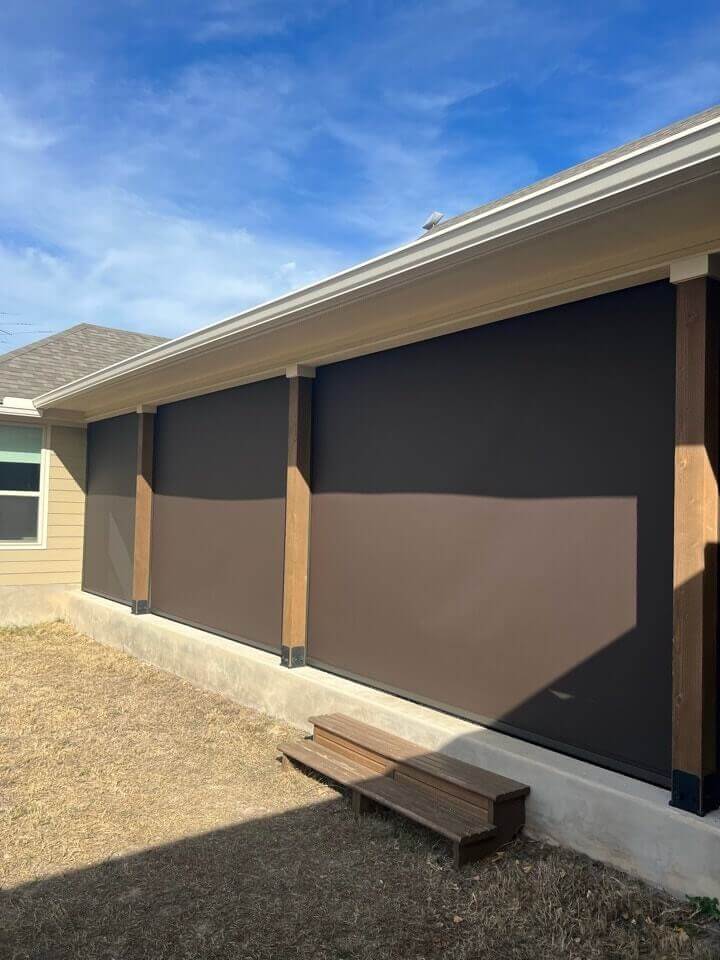 Our Products
Retractable Awnings
Extend your living space a bit farther with a retractable awning from Shading Texas. You can enjoy on-demand sun protection at the press of a button. Or retract it to let the sun's rays shine down. We work with Sunbrella®, a premier outdoor fabrics manufacturer. We also offer Lifetime Frame Warranties.
Patio Enclosures
Enjoy the perfect mix of open patio and protected indoor space with our patio enclosures. We offer various visibility options ranging from completely blacked out to clean and open.
REQUEST A QUOTE Call Us At 512-264-1500
Sun Shades
With sun shades from Shading Texas, you can keep your home cool without taking away your gorgeous Leander vistas. We make our screens from specially woven fabrics which block heat while letting soft light in, reducing the heat in your rooms by up to 30 degrees.
Insect Screens
When summer comes, Leander's pests come out. Protect your patio with an insect screen. Our screens enclose your patio while still allowing you to enjoy your magnificent views. Their unique weave is specially designed for optimal airflow that blocks out bugs.
Our Process
Free Consultation
We begin the process with a no-obligation consultation. We would be happy to assess your Leander home's shading needs. Our partnership with Mermet® screens and Sunbrella® awnings gives you access to their large stock of screen and fabric options so you get exactly what you want.
On-Site Demonstration
Let us bring you sample products so you have a better idea of what our shade solutions will look like once installed. Our on-site demonstration is the perfect opportunity to try before you buy.
Individualized Quote
Once the demonstration is complete, we provide you with an instant quote based on any fabrics you've selected and the size of the job. This custom quote gives you an accurate number to work with so that you can decide whether you'd like to proceed.
REQUEST A QUOTE Call Us At 512-264-1500
Get Ready to Enjoy Shade Protect at Your Leander Home
You're just one step away from enjoying a premium awning or shade at your Leander home. Contact Shading Texas today. Our team of experts is here to meet all your shading needs.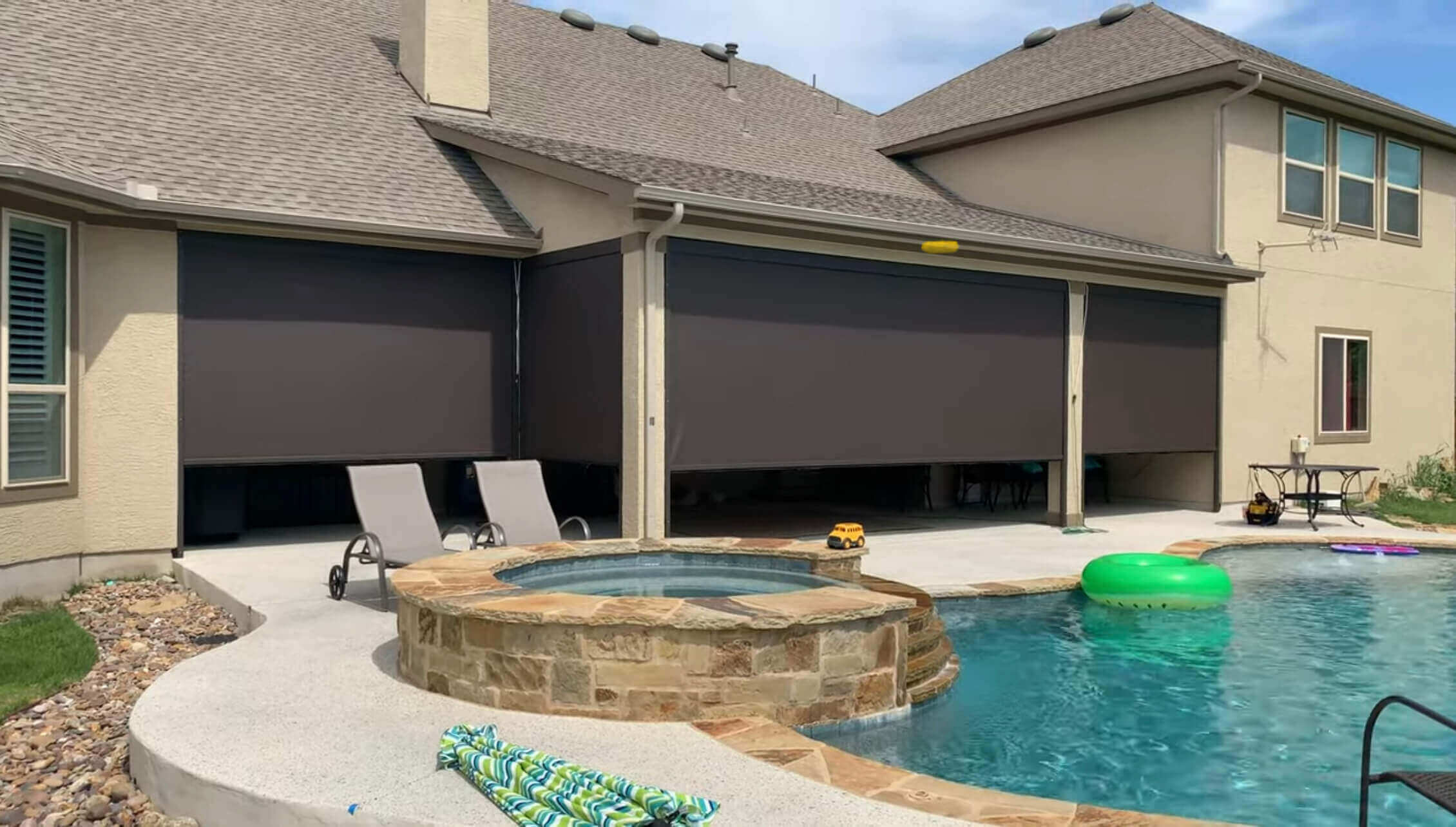 CONTACT US TODAY
Are You Ready to Get Your New Awning or Screen Installed?