Shading Texas of Horseshoe Bay
The Best Shading Company in Horseshoe Bay, Texas
Horseshoe Bay, Texas, boasts some beautiful waterfront views, making it a great place to enjoy some sun on the sand as well as a variety of aquatic sports. Eventually, you'll want to take a break at home to cool off, so it pays to have the right shading solutions to keep the area around your house cool and comfortable.
Shading Texas will help you decide on shading products effective for your patio, deck or porch. Get in touch with us today to learn more about how we help Texas homeowners beat the heat and enjoy their summers.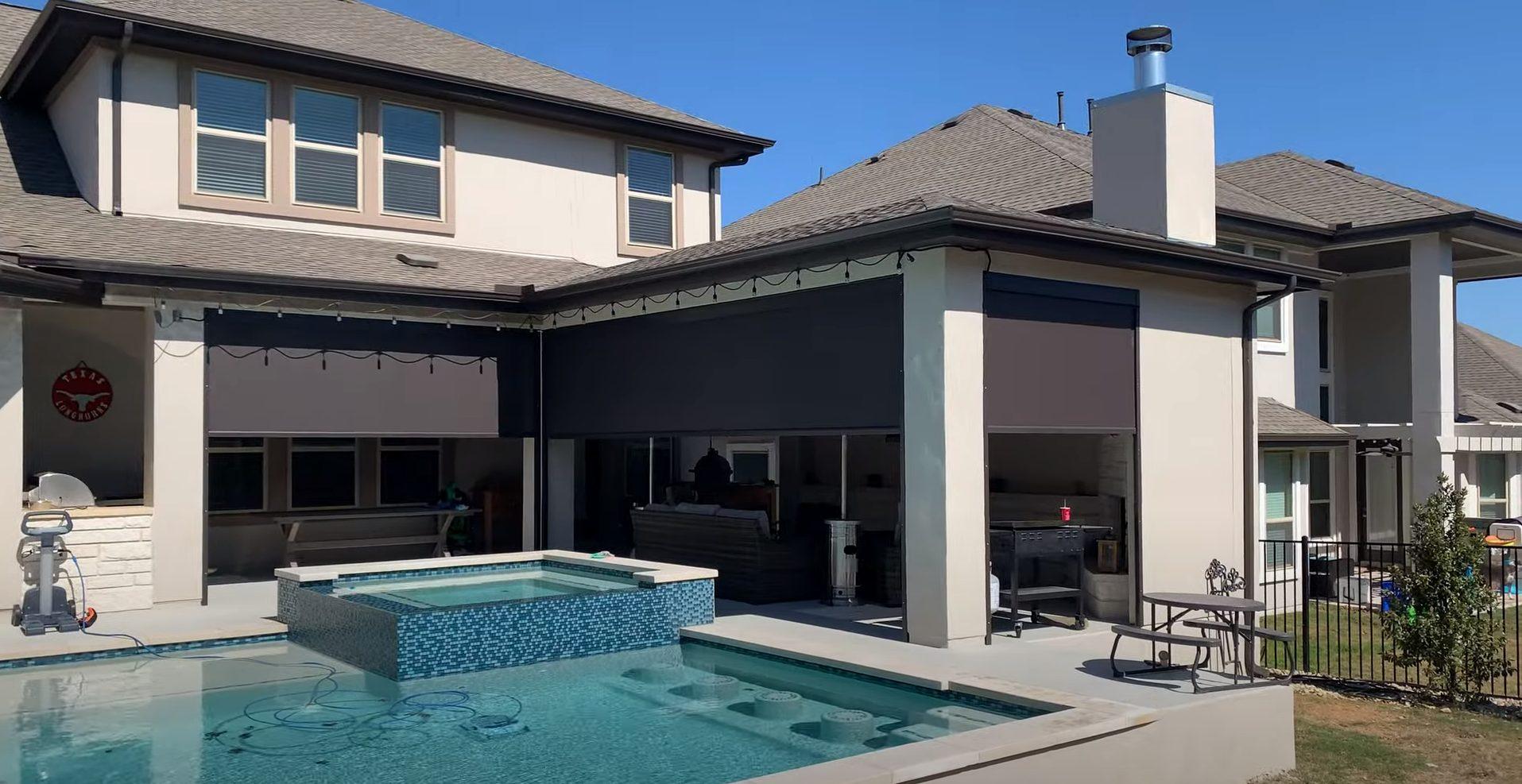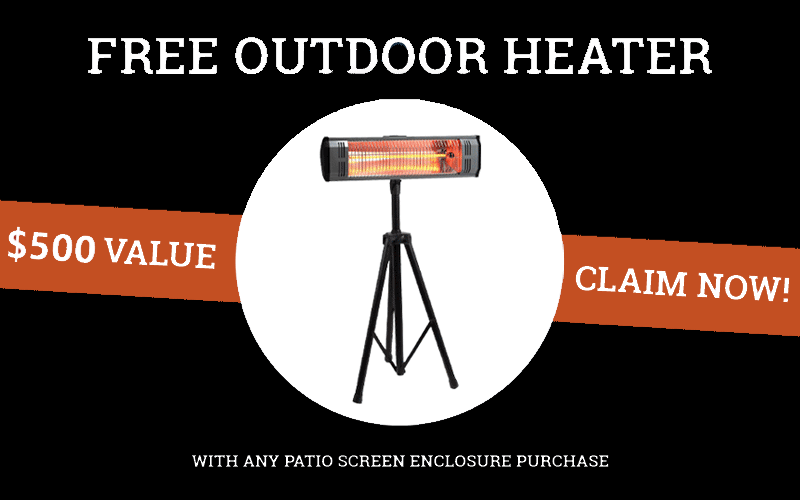 Limited Time Offer:
FREE Outdoor Heater ($500 Value)
Keep those pesky bugs away with our custom motorized patio shades, patio screens and patio enclosures! For a limited time, enjoy a FREE patio heater (up to a $500 value). Sign up for a FREE design quote today.
Horseshoe Bay's Source for Retractable Awnings and Patio Shades
Shading Solutions for Horseshoe Bay Customers
Customer satisfaction is at the core of our mission, so we offer several types of shading products to meet your needs. Together, you and one of our shade specialists will explore design and color options for our world-class offerings to find the perfect fit for your home.
REQUEST A QUOTE Call Us At 512-264-1500
Wind-Resistant Retractable Awnings
The retractable awnings available through Shading Texas provide you with exceptional coverage from the sun on demand. Block ultraviolet (UV) rays from interfering with your dining or relaxation experience. We'll equip your home with motorized awning technology that extends outward over your patio with the push of a button.
Most of our awning styles include sensors that retract the cover automatically when winds reach a certain intensity.
Patio Enclosures With Professional Installation
Shading Texas installs patio enclosures in Horseshoe Bay with screens and shades that move from the top down. Maximize privacy from nearby neighbors or simply keep flies and mosquitos away when you have company over. Our patio enclosures are the perfect solution when you want to spend time outside without being fully exposed to the elements.
Patio Screens for Protection and Privacy
Enjoy spending time outside without blinding sunlight or annoying insects. At Shading Texas, we offer various screens tailored to your preferences. Whether you'd like to get rid of bugs, add a barrier to your garage, control winds or keep UV rays out, we can help. Best of all, you'll be able to see out from behind the screens without others looking in.
Protective Outdoor Shades That Minimize Sun Exposure
Outdoor shades are effective for protecting furniture and other items from sun damage and fading. Our attractive designs add to the appearance of your property and come in widths up to 30 feet to fit your space. Your shade installations will be free of any seams or breaks for a neat presentation.
Use your new shades any time you want to reduce temperatures inside or around your home.
All we can say is their customer service is top-notch, Thanks guys! – STEVE & CINDY
Trust a Shade Company With Outstanding Benefits
Many customers like you choose Shading Texas for shading products and installation services in Horseshoe Bay. These are just a few of the reasons why we've received so many positive reviews: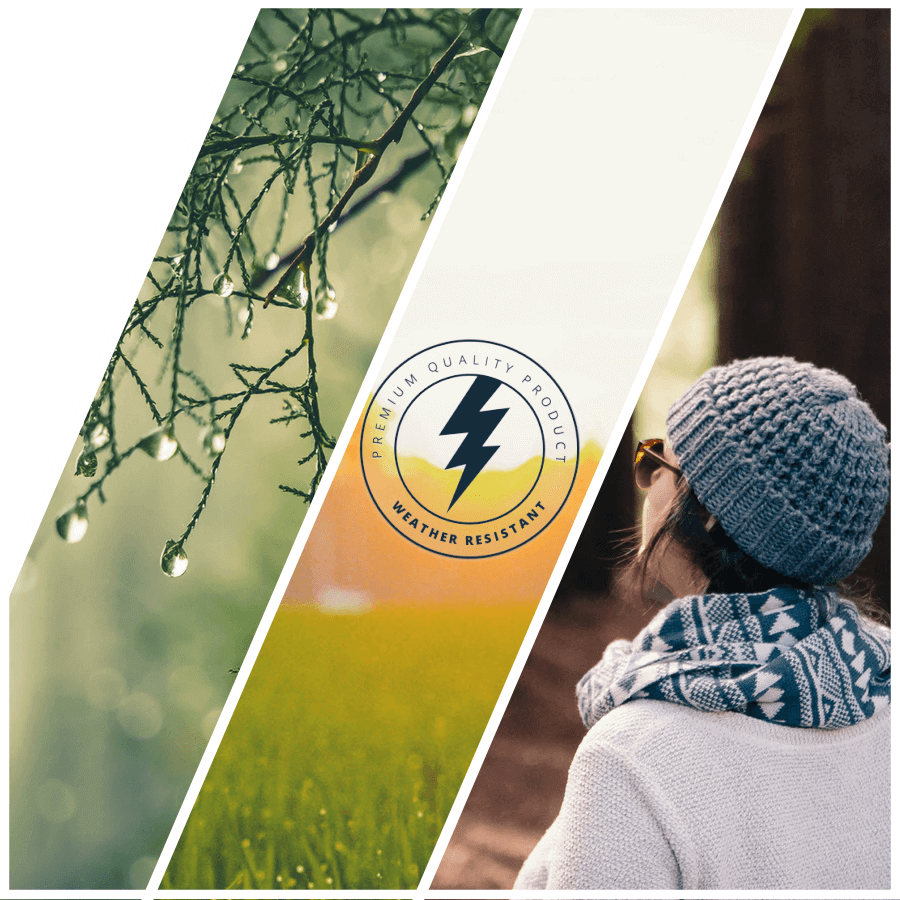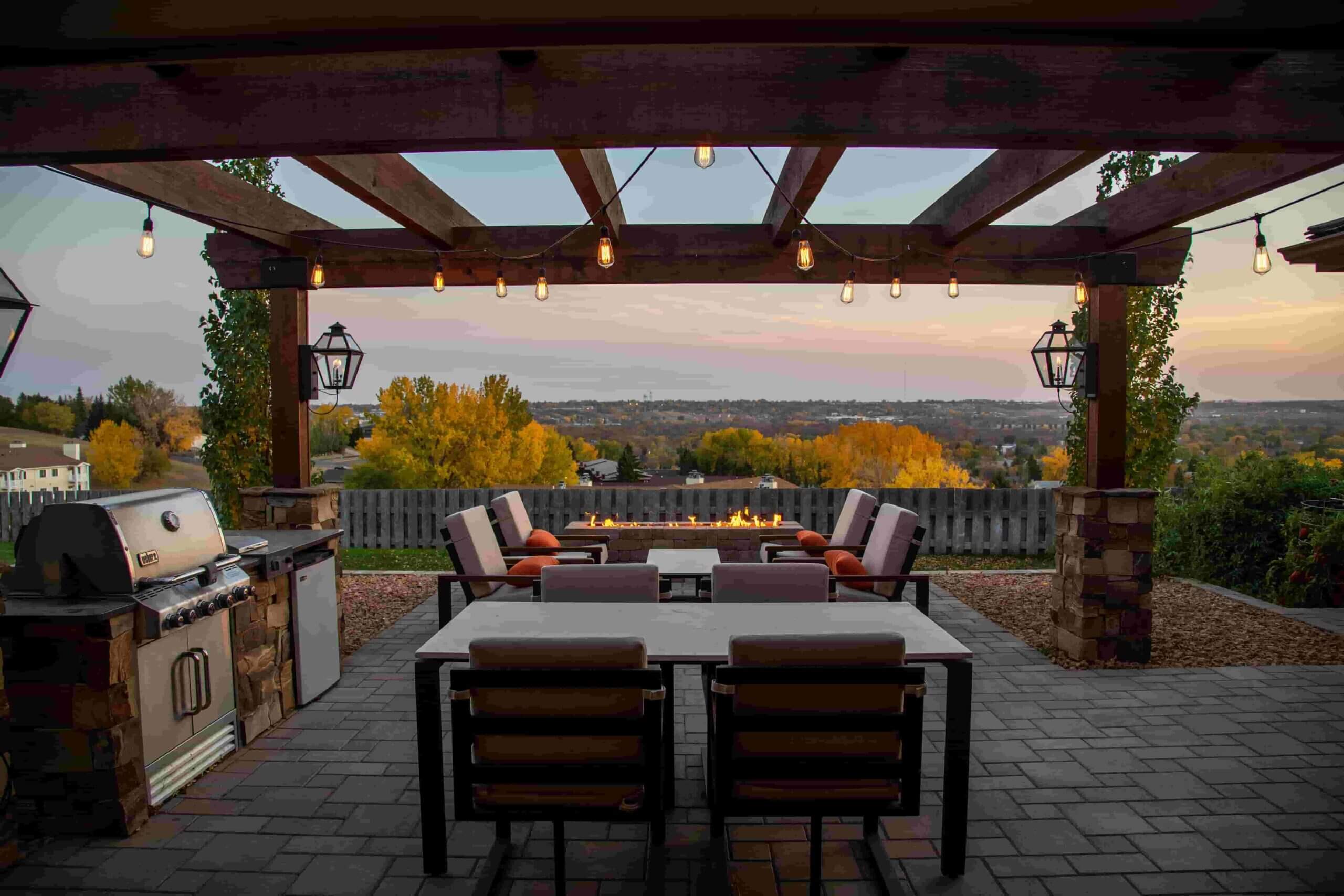 Contact Shading Texas to Start Planning Your Project
For elite shading solutions and quick installation services, choose Shading Texas to make your home vision real. You can contact our team online to hear more about pricing and set up a visit.
CONTACT US TODAY
Are You Ready to Get Your New Awning or Screen Installed?