Beat The Heat
Screened enclosures make any porch or patio a more comfortable place to be. Shading Texas has over 60 years of experience customizing and installing screened enclosures in San Antonio and Austin, Texas. We work closely with homeowners to develop options that increase comfort while adding to the property's appearance.
Why Screen in Your Outdoor Living Space?
There are plenty of reasons to screen in a porch in the Texas Triangle. For one, screens provide elemental protection. Your porch will be safe from ultraviolet rays and heat during the summer. When it gets colder outside, we have screens that retain heat so you can relax and enjoy some fresh air.
Ultimately, having a screened porch will help you enjoy more of your property for a larger portion of the year, which improves your life now while also increasing your home's value if you decide to sell down the road.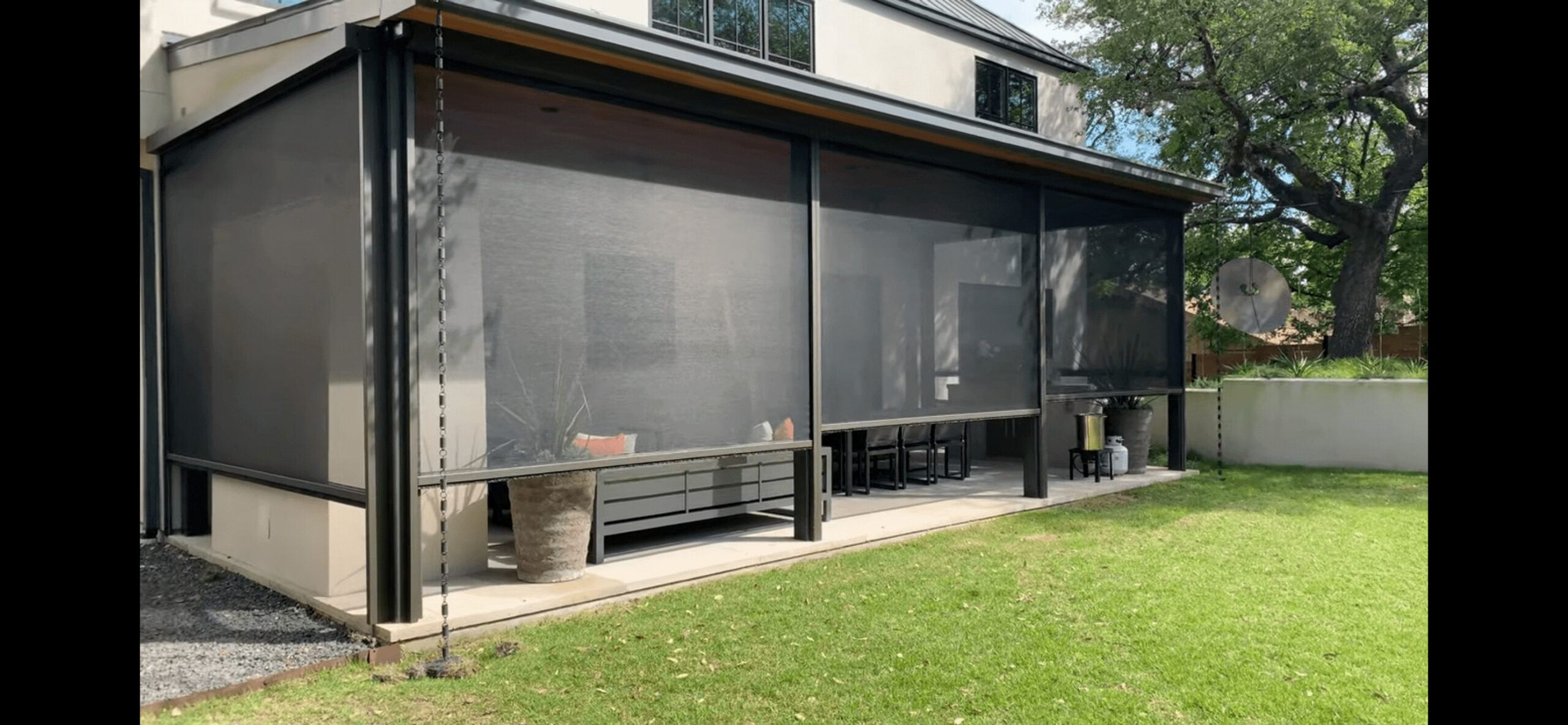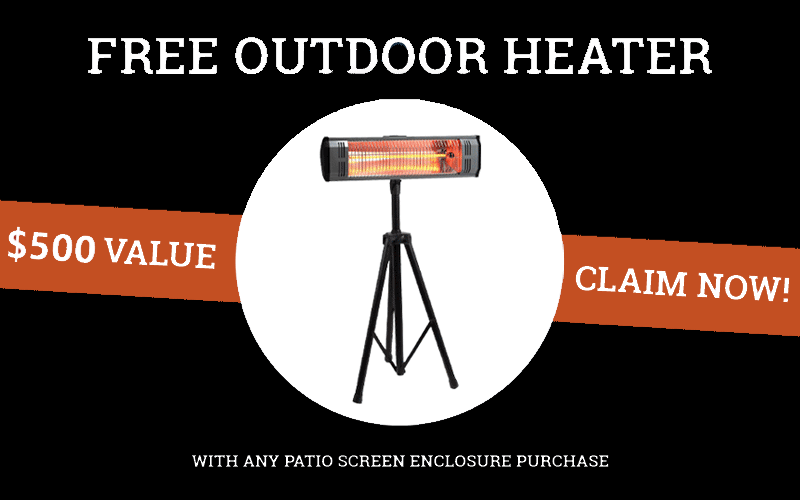 Limited Time Offer:
FREE Outdoor Heater ($500 Value)
Keep those pesky bugs away with our custom motorized patio shades, patio screens and patio enclosures! For a limited time, enjoy a FREE patio heater (up to a $500 value). Sign up for a FREE design quote today.
Types of Screens
Shading Texas has numerous types of screens for patios and porches. Our solar screens deflect sunlight to cool outdoor spaces or trap heat for wintertime warmth. Privacy screens separate your deck or patio from the rest of the neighborhood when you want some time alone. Screens for insects and bugs feature mesh to preserve visibility while keeping critters out of your enclosure.
Let us know what you're looking for in your screened-in porch or patio, and we'll work with you to find the right solution.
REQUEST A QUOTE Call Us At 512-264-1500
Automate Your Patio Shades, Screens & Awnings
All Products Are Compatible With Amazon Alexa & Google Assistant
If you're looking for a way to easily open and close your patio shades, screens, and awnings, you've come to the right place. With our outdoor living products, you have full capability with Google Assistant & Amazon Alexa. Contact us today to learn more.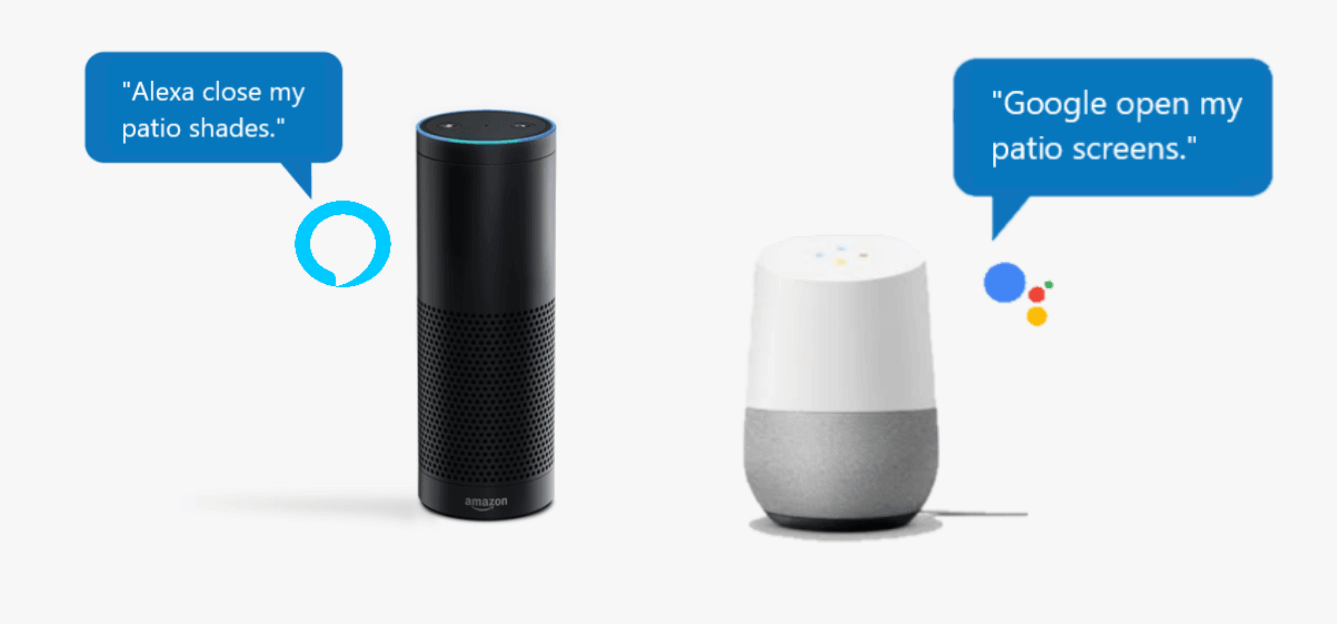 Motorized Enclosure Screens
The Shading Texas team can equip your porch or patio with a motorized screen enclosure. This way, you'll be able to activate and retract your enclosure with a remote control instead of operating it manually. Count on us for the best of comfort and convenience.
Choose Shading Texas
A new screen enclosure can help any San Antonio or Austin homeowner enjoy more of their property. Thankfully, there's a reliable installation team in your area.
Shading Texas is a company you can trust for screened porches. Our team has the expertise to transform your porch or patio into a genuine relaxation haven.
Our screens and shades feature high-quality materials that look fantastic while resisting wear and tear. You can customize your screen enclosure with fabric and housing materials that complement your home.
Beyond our top-notch products, we pride ourselves on quality services. Our process is fast, easy and transparent. Each installation comes with a five-year installation warranty for your peace of mind.
When you work with us, we'll give you all the information you need to feel confident that you're getting the best enclosure for your home at the best price. We'll also install your screen enclosure efficiently so you can get right to enjoying your comfortable patio space.
REQUEST A QUOTE Call Us At 512-264-1500
Request An Estimate
If you're ready to discuss screening in your porch, Shading Texas is here to help. We'll schedule an appointment to come to your home, show you what our screen enclosures can do for your property and provide an accurate estimate free of charge. Contact our team today to get started.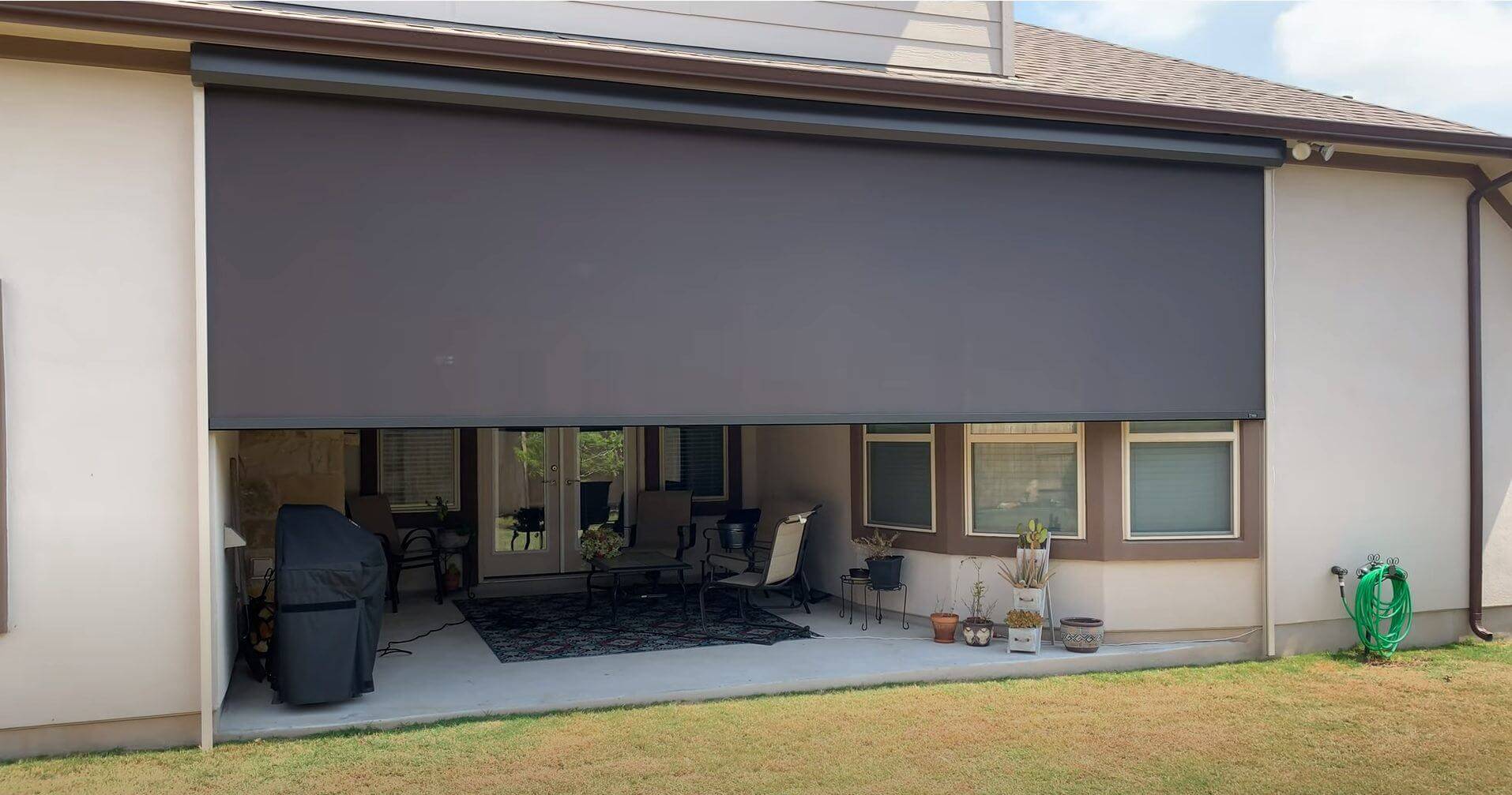 CONTACT US TODAY
Are You Ready to Get Your New Awning or Screen Installed?