Beat The Heat
Shading Texas installs deck enclosures in San Antonio and Austin, Texas. Get in touch to discuss how an enclosed deck can transform your outdoor living space into a more comfortable place.
Why Build an Enclosure for Your Deck?
A deck enclosure can be the perfect addition to a home, especially if you live in San Antonio or Austin. Our enclosures for decks will enhance your outdoor space in several key ways:
Comfort: A deck enclosure will keep you comfortable outdoors year-round. You'll have protection from the summer's heat and the winter's cooler temperatures. You can also keep bugs and other pests away.
Privacy: A screen provides a barrier between you and the rest of the neighborhood so you can get some fresh air in peace.
Energy efficiency: Our solar screens can stop heat and sunlight before they reach your home, helping your air conditioning system operate more efficiently.
Value: Enclosing your deck creates more livable space that you can use throughout the year, adding value to your home.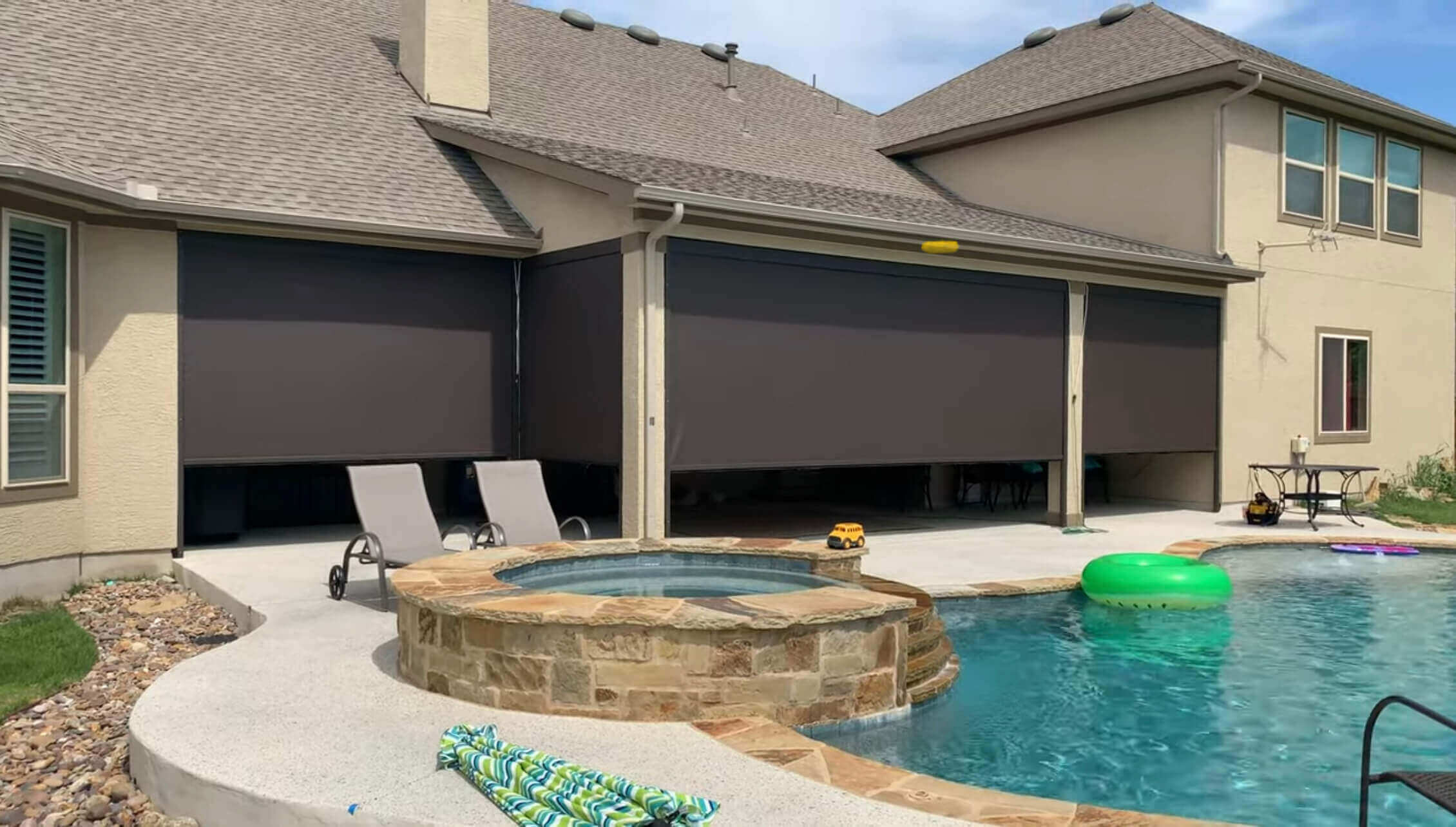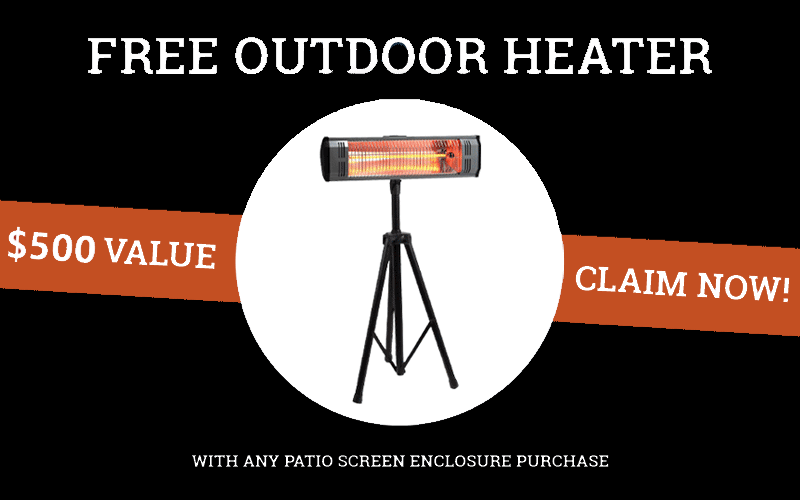 Limited Time Offer:
FREE Outdoor Heater ($500 Value)
Keep those pesky bugs away with our custom motorized patio shades, patio screens and patio enclosures! For a limited time, enjoy a FREE patio heater (up to a $500 value). Sign up for a FREE design quote today.
Types of Screens
We have enclosure screens for every need. Our screens and shades can secure your deck from bugs, insulate it during the winter, take the edge off of sunlight offer a little extra privacy. Our enclosures for decks can serve as:
Automate Your Patio Shades, Screens & Awnings
All Products Are Compatible With Amazon Alexa & Google Assistant
If you're looking for a way to easily open and close your patio shades, screens, and awnings, you've come to the right place. With our outdoor living products, you have full capability with Google Assistant & Amazon Alexa. Contact us today to learn more.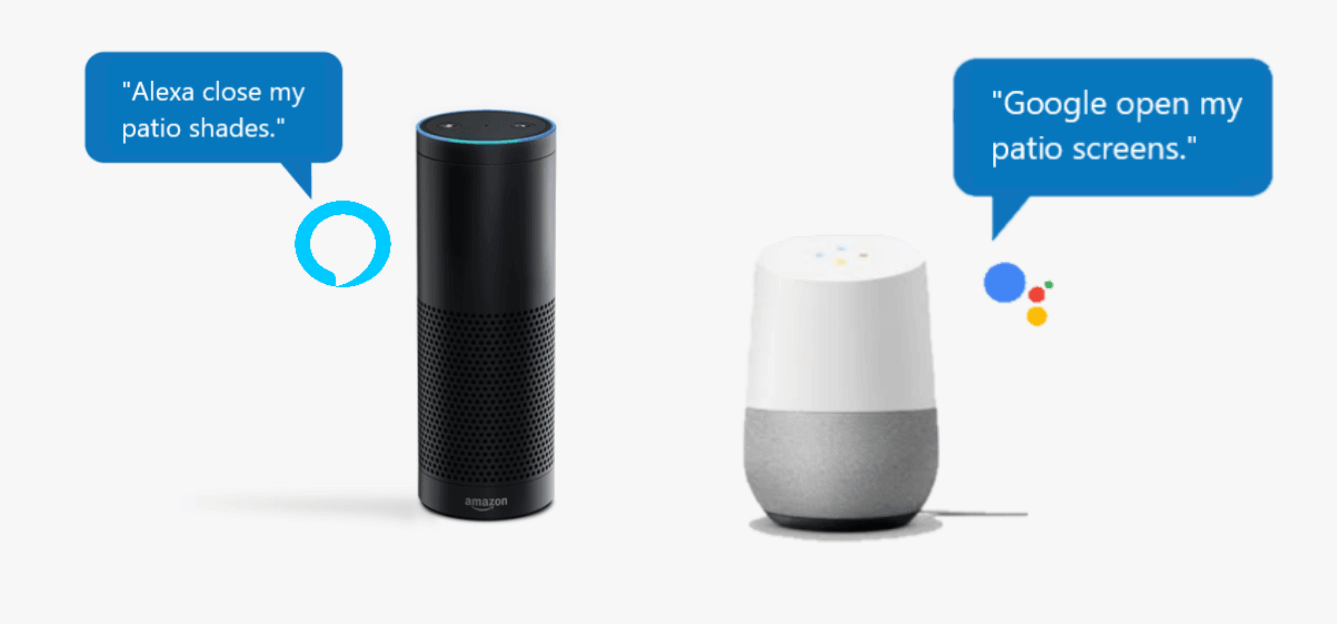 Motorizations
Shading Texas lets you control your lighting or view with the push of a button. We offer motorized components for deck enclosures so you can adjust your screen or shade with a remote or an app on your smartphone.
Choose Shading Texas
Texas Shading is proud to be one of the leading sales and installation companies providing enclosures for decks in Austin and San Antonio. Our team has decades of industry experience to back every job. We'll help you outfit your deck with a beautiful, functional screen that encourages you to spend more time taking in the fresh air.
A few key factors separate Shading Texas from the rest:
Quality products: Our screens feature durable yet elegant fabrics that keep the elements out all year. Every screen comes with rugged housing built to withstand regular use. Each component is customizable and can complement any home style.
Personalized service: We listen to every customer's needs and lend our expertise to find the best enclosure for the situation. You'll experience full transparency from your consultation appointment all the way through installation.
Dependable warranties: We're only as good as our last installation, so we make sure we do the job right. We back every enclosure with a five-year installation warranty for your peace of mind.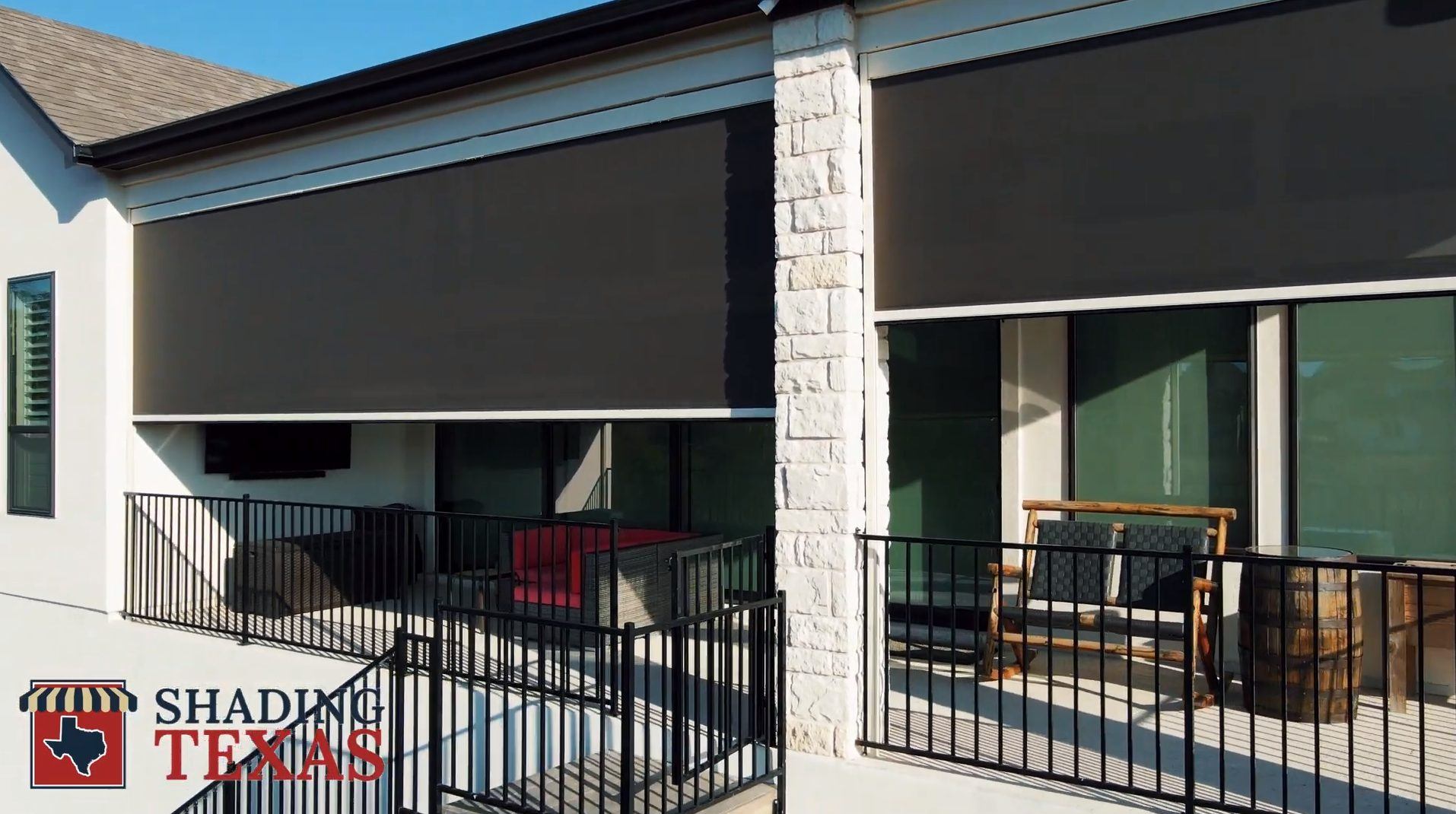 Schedule a Free Estimate
A deck enclosure from Shading Texas will unlock a comfortable, valuable new living space you can enjoy any time of year. We have numerous screen types and customization options, so request a consultation appointment to discuss your choices and get a free estimate.
CONTACT US TODAY
Are You Ready to Get Your New Awning or Screen Installed?