Patio Shades For All Types of Backyards
Patio Shades In Austin & Central Texas
Outdoor patio shades, also known as solar shades, sun shades or roller shades, can be used on your outdoor living space. The shades are specially woven fabric to protect your home from the sun's heat and dangerous ultraviolet rays.
If you're looking to beat the Texas heat from the comfort of your home, give an outdoor patio shade from Shading Texas a try.
Why Install Patio Shades?
It goes unsaid that Austin and the surrounding central Texas area get a lot of sunshine. With so many sun solutions on the market, how do you know what's best for your home?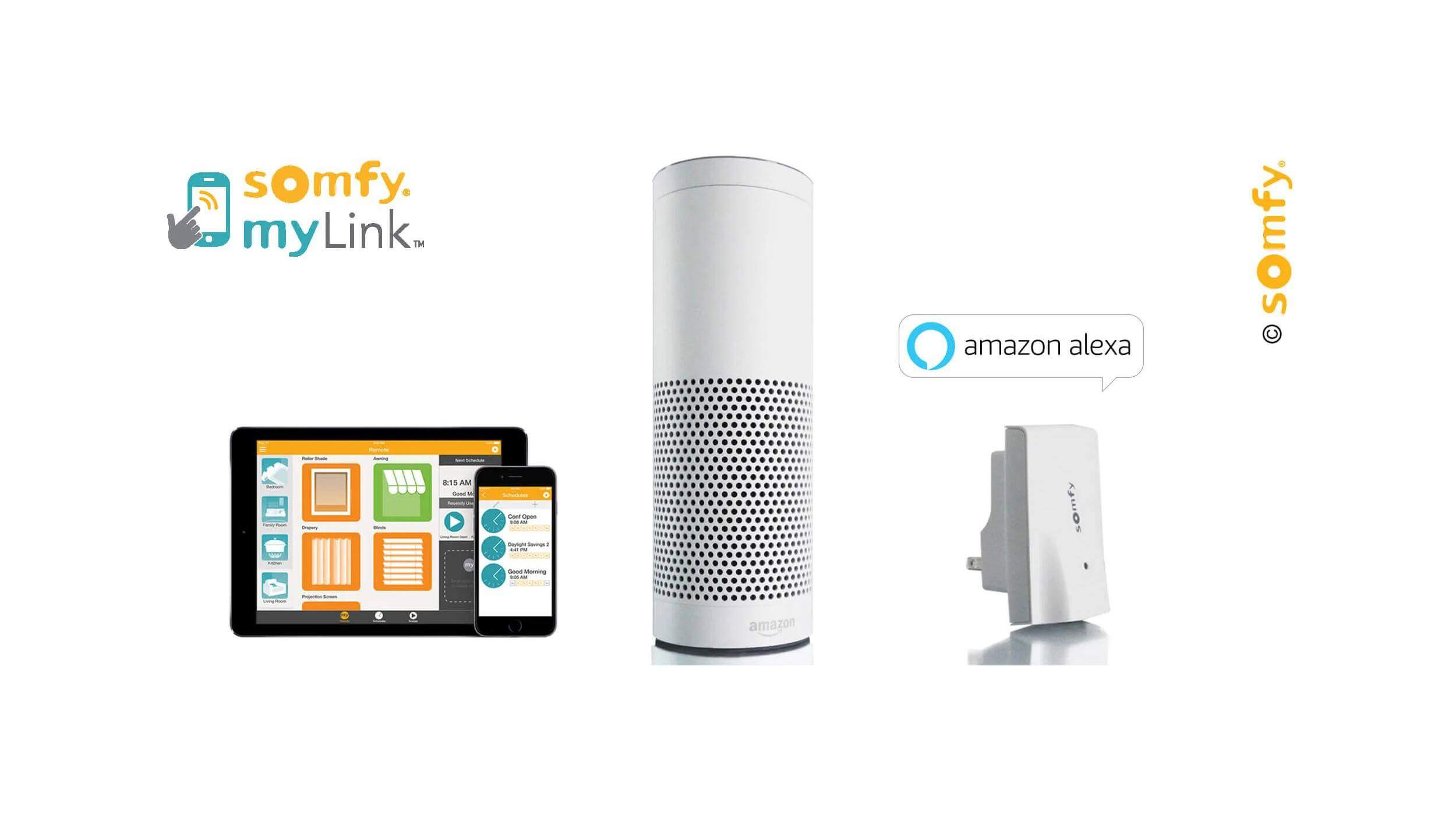 Limited Time Offer:
FREE Somfy MyLinkTM RTS Smart Phone & Tablet Interface.
Get a FREE Somfy MyLink ($599 value)! This allows you to control your patio enclosure using your voice with Amazon® Alexa & Google Assistant integration or the built in Phone App! Call now for a FREE estimate!
Weather Resistance Patio Shades
The fabrics that comprise our shades resist Austin's weather and the stresses of heat and cold. That means that no matter the time of year or the weather, your shades are ready to protect you from the elements. Enjoy the sound of falling rain or catch a storm rolling through Austin from the safety of your patio. Sip coffee in the sun or soak up a cold front. You can do it all with a Shading Texas patio shade.
The outdoor patio shades we offer are also high-tension to create a rigid shape that doesn't bend with the wind. The fabric's weave is made for maximum support and the fibers are all of the highest quality. The Mermet fiberglass shade far exceeds the durability of standard polyester. Also, take advantage of our powder-coated extruded aluminum that is ready to ward off even the most inclement weather.
Austin & San Antonio's Best Sun Protection
All of our shades furnish your home and outdoor areas with sun protection that is simply unmatched. Our shades can go up to 30′ wide with no seams or breaks – wider than any other shading company in Austin and the surrounding central Texas area. If you're looking for shelter on a small scale or you want to go big, Shading Texas has options.
Patio Shades & Sun Shades offer protection in four ways:
Quality shading controls the amount of light let into your home or patio
The privacy provided by these shades is unparalleled
Shades offer protection from damaging effects of ultraviolet rays
They help regulate the temperature in and around your home
Find Perfect Shade With Our Patio Shades
Patio shades placed on the windows of your house keep your home cool in the sweltering Austin and central Texas heat. The shade eases the burden on your air conditioning, lowering your energy use and keeping your bills minimal. They also let you enjoy natural light without having to shut out the sun with blinds and replace it with artificial light. Patio shades can help protect your patio or deck from the sun's deteriorating rays by blocking out 80% of the sun's rays.
Keep UV rays that can damage you and your home outside with the help of Shading Texas. Harness the power of natural light, cool your home, and help it last longer with a weather-resistant patio shade. Consider these unbeatable perks of installing a patio shade: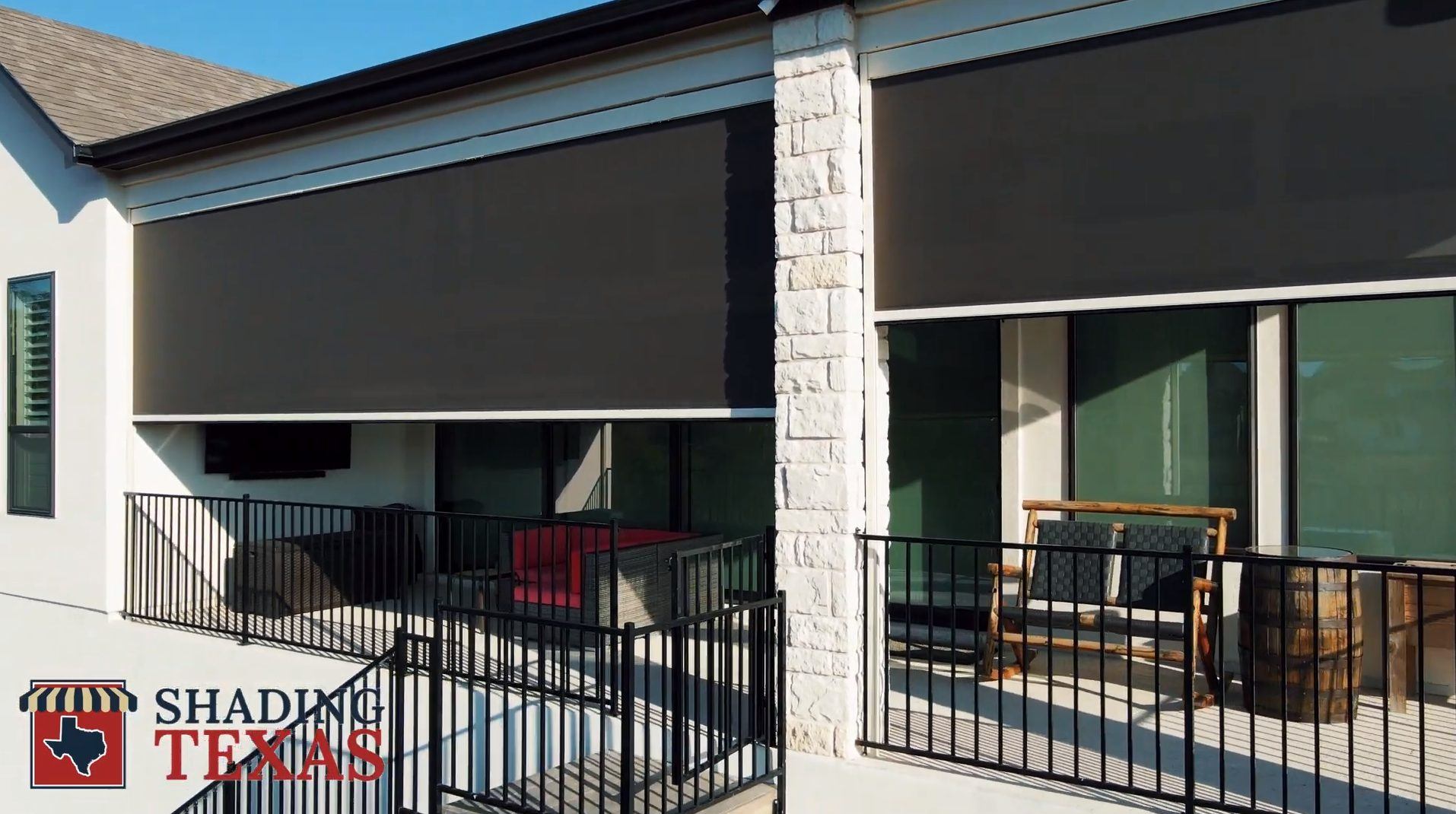 Versatility
Our patio shades are great at keeping homes cool and save on energy costs, but they are capable of so much more. They can also cover your patio or deck to open up areas of your home that are too hot or too bright to use. Take in the Austin breeze during the heat of the day with shades that let in the perfect amount of light along with a pleasant wind. Don't stay stuck inside – get your outdoor areas covered and start relaxing outside with the help of your Shading Texas sun shade.
These sun shades are also great for keeping businesses cool. Raise productivity and lower overhead costs by putting in some sun shades at your company. Artificial lighting in a typical building comprises up to 40 percent of the energy used. Turning those lights off and letting in the natural light reduces strain on the eyes and eliminates glare from reflective surfaces. Reduced bodily stress combined with more comfortable temperatures means more energy for your employees and less energy on your bills.
Retractability
When Austin weather gets to be harsh, you can retract your patio shades to prolong their life. Motorization lets you decide when to take advantage of your protection and when to keep them secure.
Shading Texas also has home automation options and timers that can lower and raise the shades at different times. Optimize your shades for the best shade possible – when you want it.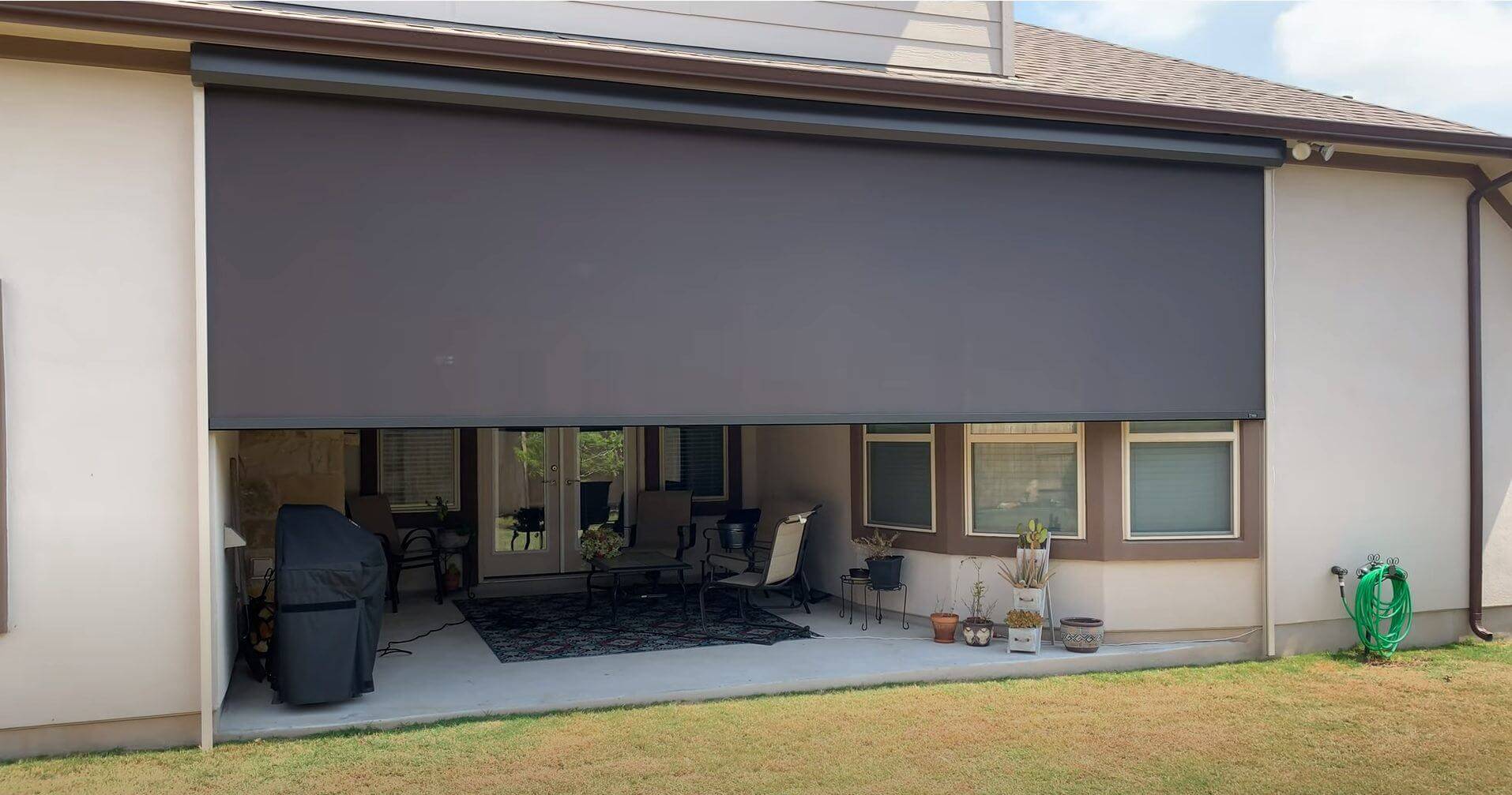 Privacy
Shading Texas boasts the most effective privacy patio shades in Austin and the surrounding central Texas area. If you want to keep onlookers at bay, a retractable privacy wall may be just what you need. A privacy shades from Shading Texas renders its protected area completely invisible day or night, depending on the openness of the fabric. Take back your privacy and get the most out of your central Texas home with a retractable privacy shades.
Customizable Patio Shades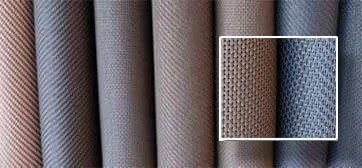 Our sun shades in Austin & San Antonio come in a wide variety of configurations to complement any home, and we'll be happy to help you find a style selected to match your home. You can choose what fits the look of your central Texas home best and customize the color of your shade's framework. For the frames, you can choose to apply durable powder coating in a wide range of colors or select a natural wood grain appearance made to resemble one of the multiple different species of wood.
Shades for our Austin, Texas, motorized sun shades come in an attractive set of natural and earth tones. Custom color-matching is also available to create shades that match virtually any home decor or exterior. Whether you want shades that blend in or provide a contrast that adds character and curb appeal to your home, we will help you create the exact personalized look you want.
You can also choose from several fabrics with varying densities to let in as little or as much central Texas sunlight as you like. All of our fabrics can protect you from the sun, but they'll also create a wall of privacy between you and your neighbors while blocking pesky insects from getting inside. Our shades keep the outside out but allow excellent visibility from the inside, keeping your view intact. Whatever your protection needs, you can be sure that you're getting the solution that fits your needs perfectly.
Think That's Good? Check out Our Warranty!
We guarantee all of our products because we believe in them. Mermet also offers a 10-year warranty on their fabrics, and we offer a lifetime warranty on our frames. You'll be hard-pressed to find another warranty as comprehensive as ours.
CONTACT US TODAY
Are You Ready to Get Your New Awning or Screen Installed?