Shading Texas of Cedar Park
Awning and Shading Company in Cedar Park, TX
Our shades provide premium: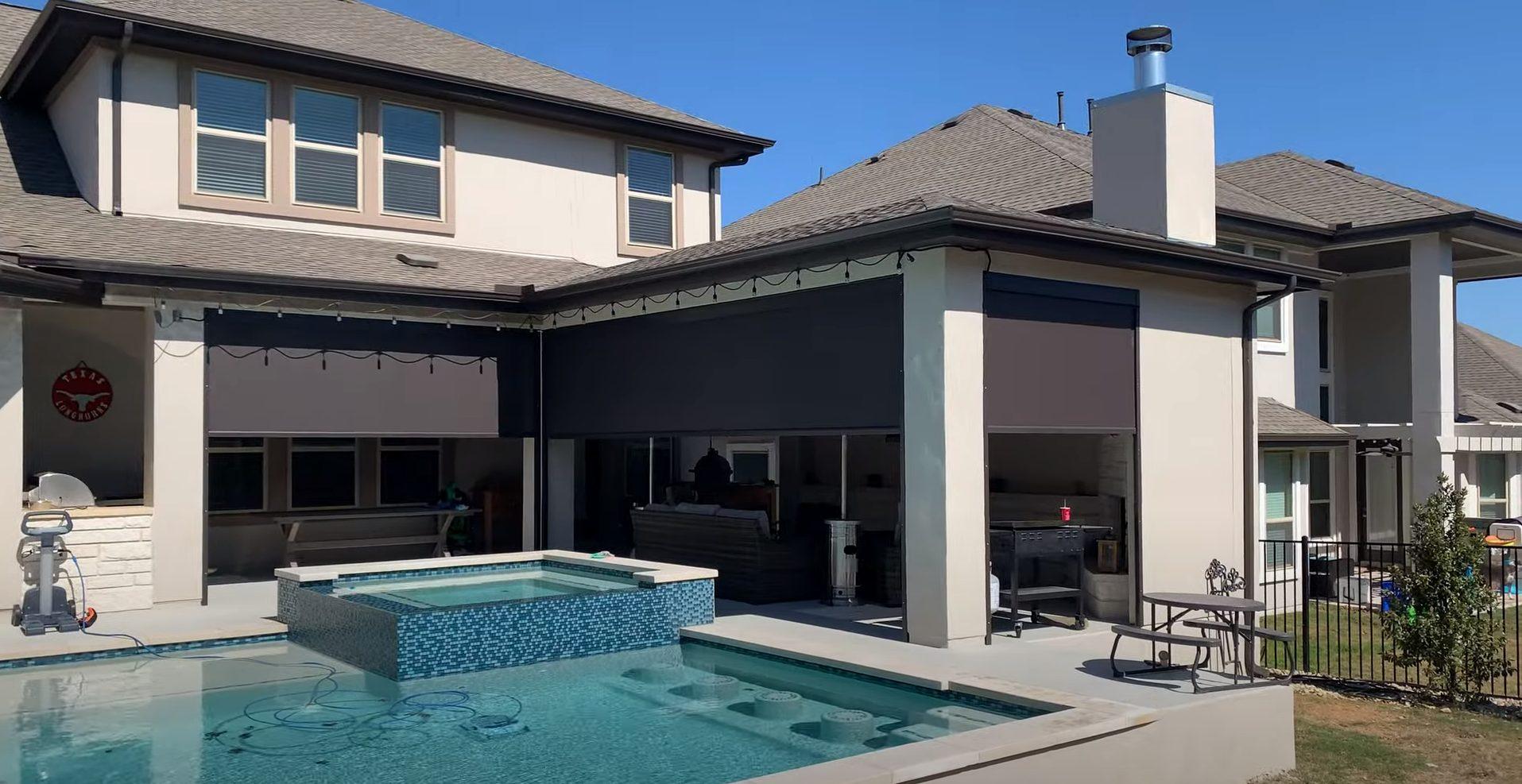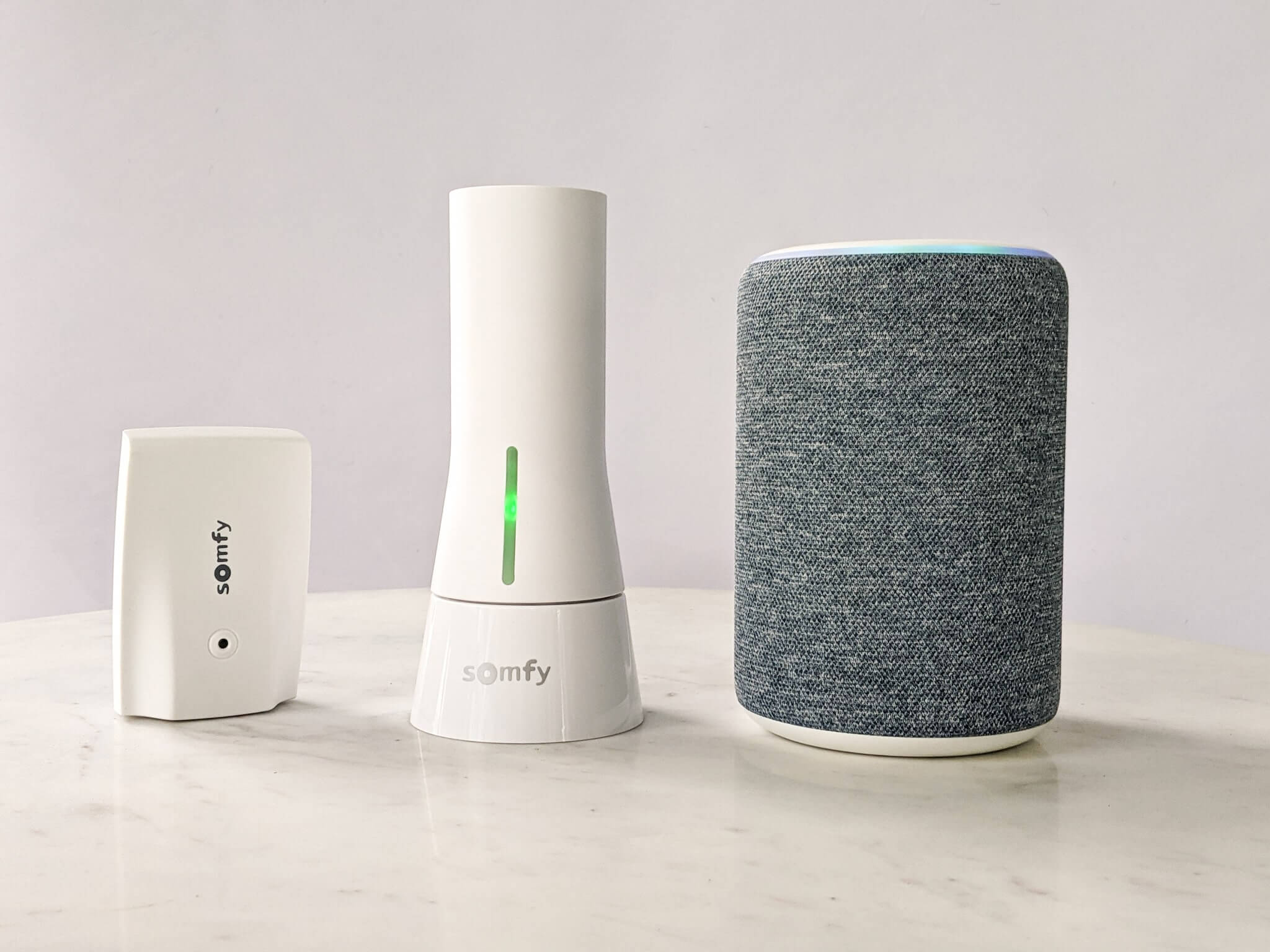 Limited Time Offer:
FREE Somfy TaHoma Upgrade ($550 Value) Compatible with Amazon Alexa & Google Assistant
Raise and lower your patio shades with voice commands or from your phone with the Somfy TaHoma smart shading system. Compatible with Google Assistant, Amazon Alexa, Philips Hue, IFTTT and Smart Things by Samsung. For a limited time, enjoy a FREE Somfy TaHoma smart shading system (up to a $550 value). Sign up for a FREE design quote today.
Cedar Park's Best Patio Shades and Retractable Awnings
Offering Outstanding Service to All Austin Suburbs
The Texan outdoors are meant to be enjoyed. With premium screens and awnings from Shading Texas, you can do just that. We offer patio shades and awnings so you can enjoy every part of your Cedar Park home without worrying about annoying insects or harsh heat.
All our patio screens include the Tensioning Track System, which means our screens can expand up to 30 feet without broken seams or a break in the fabric. Our products also come with some of the best warranties in the industry.
Whether you live in Cedar Park, Austin or anywhere in the surrounding area, we can't wait to work with you to find your optimal shading solution.
All we can say is their customer service is top-notch, Thanks guys! – STEVE & CINDY
Automate Your Patio Shades, Screens & Awnings
All Products Are Compatible With Amazon Alexa & Google Assistant
If you're looking for a way to easily open and close your patio shades, screens, and awnings, you've come to the right place. With our outdoor living products, you have full capability with Google Assistant & Amazon Alexa. Contact us today to learn more.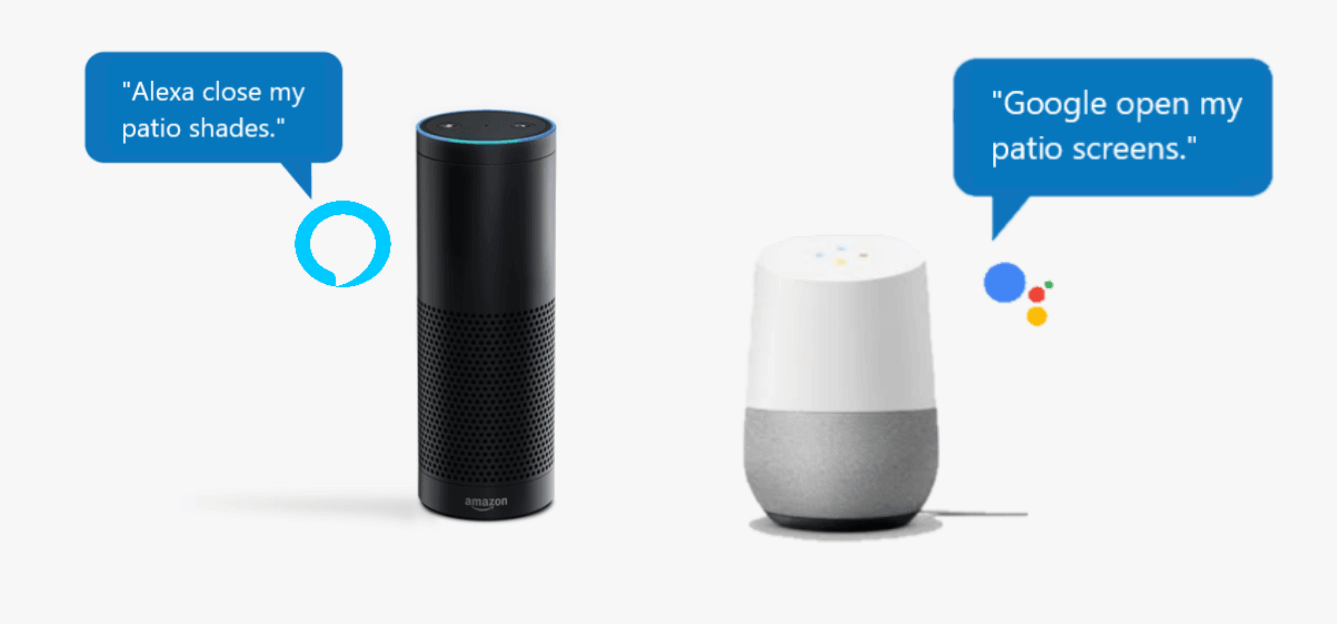 Keep Your Cedar Park Patio Protected from the Elements
The weather in central Texas is unpredictable, to say the least. Heavy rainfall, gusty winds, intense heat — our high-quality screens allow you to enjoy your porch whatever the weather may be.
You can also use our patio screens to reduce wind shear significantly. Plus, motorized technology makes it easy to deploy or retract your shade when you need to.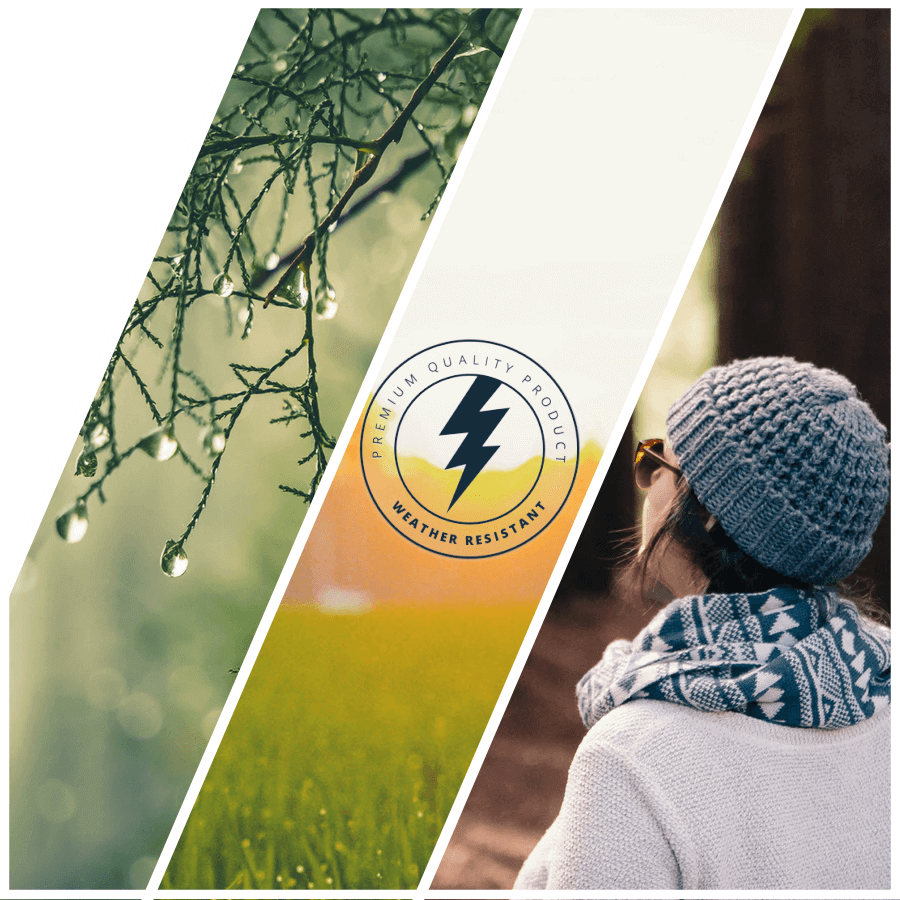 Products for Your Cedar Park Patio
Patio Enclosures
Create the perfect indoor/outdoor living space with our patio enclosures, and blend the openness of a patio with the protection of indoor living. They come in a variety of visibility options, from open and clear to totally blacked out.
Sun Shades
Don't sacrifice your Cedar Park views for sun protection. Our sun shades are made from uniquely woven fabrics that allow soft light to stream in while blocking harsh heat. The result is rooms up to 30 degrees cooler.
Retractable Awnings
If you're looking to extend your outdoor living space, retractable awnings offer on-demand sun protection. Your awning can appear or disappear with the touch of a button. We work closely with Sunbrella® Fabrics, a top outdoor upholstery manufacturer. Our awnings also come with Lifetime Frame Warranties.
Insect Screens
Flies, mosquitos and other pests are enough to ruin anyone's summer in Cedar Park. Our insect screens enclose your patio space to keep bugs out and maintain your views. The screens' unique weave gives you fresh air while blocking annoying pests.
REQUEST A QUOTE Call Us At 512-264-1500
Cedar Park Screen Installation Process
Free Consultation
Let us help you determine your Cedar Park home or patio shading needs. Your free consultation gives us the chance to see the space and find options that work. We partner with Mermet® screens, Sunbrella® awnings and other top manufacturers to give you ample fabric and screen options so you get the look you want.
On-Site Demonstration
Next comes an on-site demonstration, where we provide sample products to let you see our amazing awnings and shades in action. We understand the importance of seeing these products first hand before you commit.
Individualized Quote
Once your on-site demo is finished, we'll provide a custom quote based on the size of your project and any fabric selections you've made. This tangible number helps you decide if you want to proceed with the installation.
REQUEST A QUOTE Call Us At 512-264-1500
Learn More About Premium Shade Protection for Your Cedar Park Home
We pride ourselves on finding the perfect shading solution for your home or patio in Cedar Park. Our team of experts will work to go above and beyond your expectations. Contact Shading Texas today to learn more.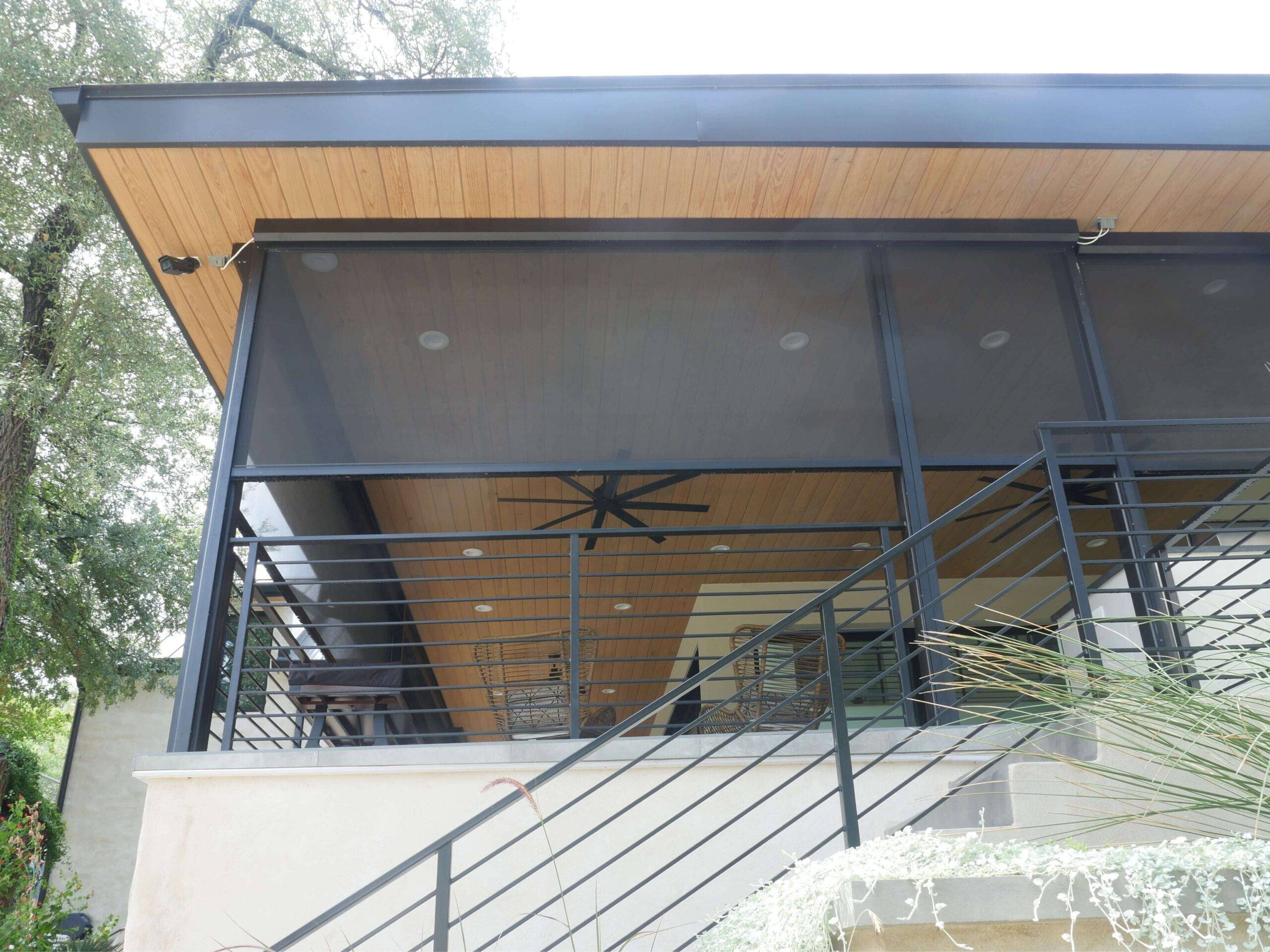 CONTACT US TODAY
Are You Ready to Get Your New Awning or Screen Installed?