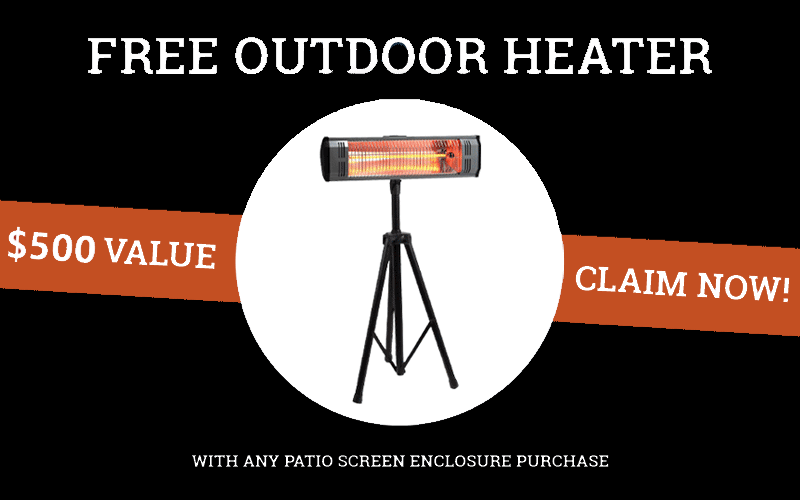 Limited Time Offer:
FREE Outdoor Heater ($500 Value)
Keep those pesky bugs away with our custom motorized patio shades, patio screens and patio enclosures! For a limited time, enjoy a FREE patio heater (up to a $500 value). Sign up for a FREE design quote today.
Offering Shading Solutions Across Hays County
There's no time like the present to transform your home and start making full use of all its potential. Shading Texas supplies homeowners in Kyle, Texas, with top-of-the-line awnings and patio screens.
You can rely on our outdoor shading additions to stand up to the elements and provide unrivaled comfort no matter the weather or insects. Each model comes with the Tension Track System, enabling our screens to cover a distance of up to 30 feet without seams or cracks — offering complete protection from the elements.
Wherever you are near Kyle, Texas, our technicians are eager to supply you with the outdoor shading your home deserves.
REQUEST A QUOTE Call Us At 512-264-1500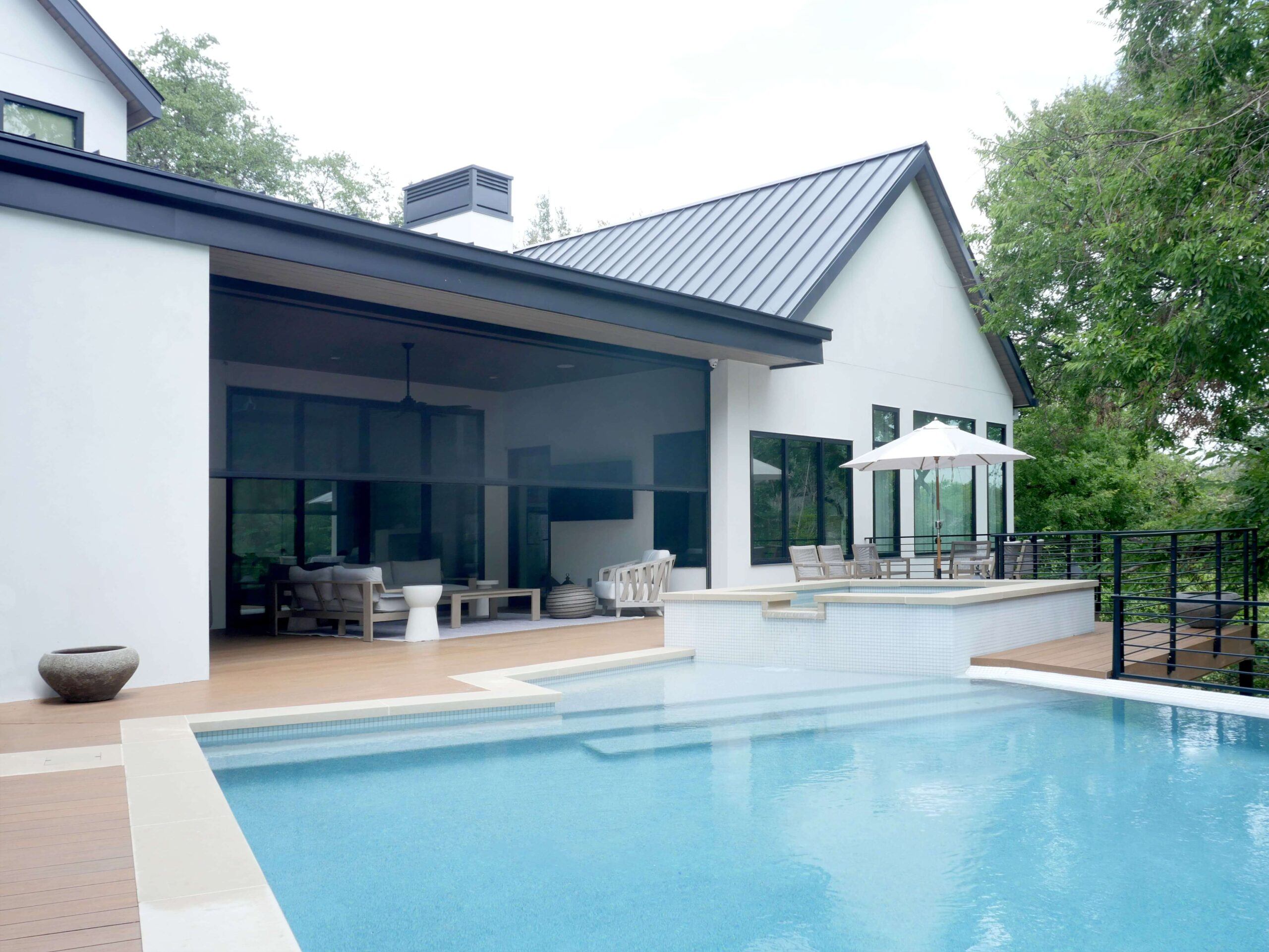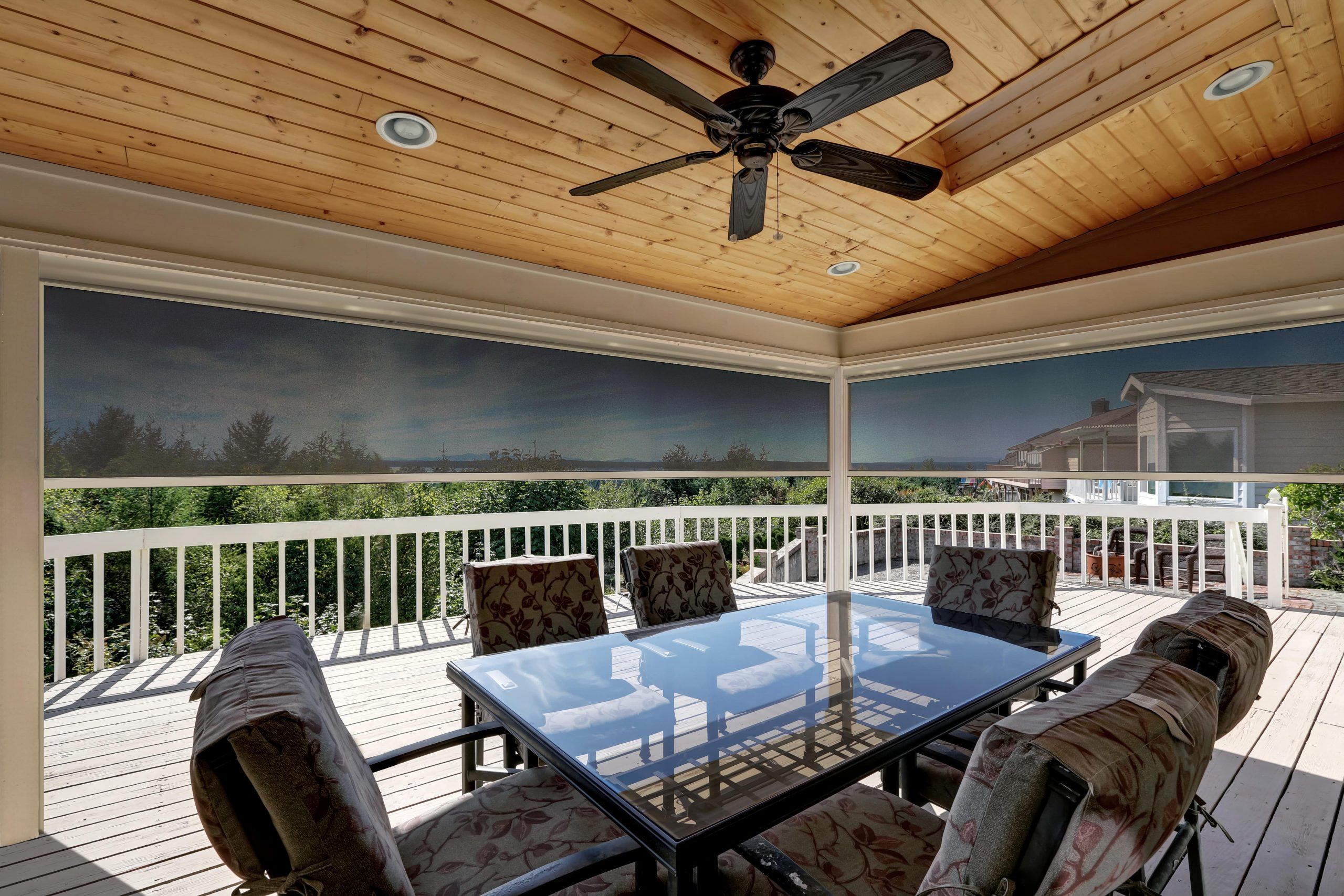 Take Your Outdoor Lifestyle to the Next Level
As residents of Texas ourselves, we know the beauty and the drawbacks of spending time outdoors. We've worked hard to acquire the knowledge and products necessary to help you maintain outdoor comfort throughout the year.
Our products are constructed from premium fabrics, and they come with extensive warranties for your peace of mind. You can count on our high-quality awnings and patio shades to help you:
Increase shade: Protect yourself from the sun's harsh UV rays so you can stay cool and enjoy your outdoor space safely.
Extend your living space: Spend more of your time outside in a comfortable fashion, regardless of what the elements throw at you.
Enhance your comfort: Our shading solutions in Kyle will decrease temperature levels in your outdoor space while also giving you peace of mind against insects.
Prevent pests from entering your home: Our patio enclosures and screens will keep bugs, birds, bats and other pests out of your space.
Save money: By keeping the sun out of your home, you'll decrease your need to run your cooling system, saving you money.
Improve privacy: Shading solutions block your neighbors' view of your patio, giving you the peace and privacy you've been craving.
Our Dedication to Your Satisfaction
At Shading Texas, we strive to provide exceptional service and the reliable products you need to enhance your outdoor comfort. We've streamlined our process with years of experience.
Our experts are always ready to offer free consultations, on-site demonstrations and personalized quotes to give you a feel of how a patio shade or awning could benefit your home in Kyle, Texas. Once you've decided on a product and we receive it at our facility, we'll schedule the installation at a time that works for you. Installation takes as little as two hours, so you can start enjoying your space as soon as possible.
REQUEST A QUOTE Call Us At 512-264-1500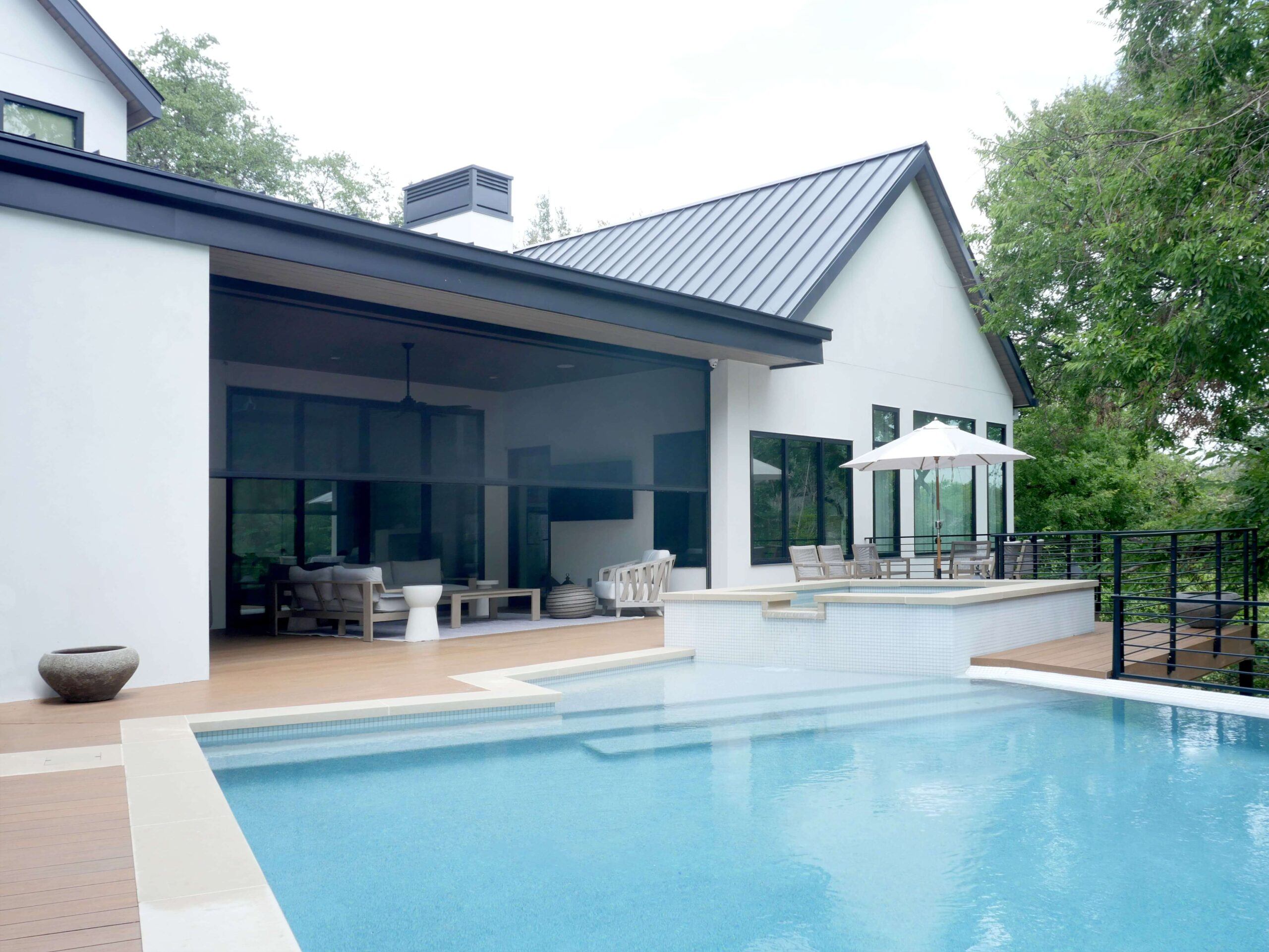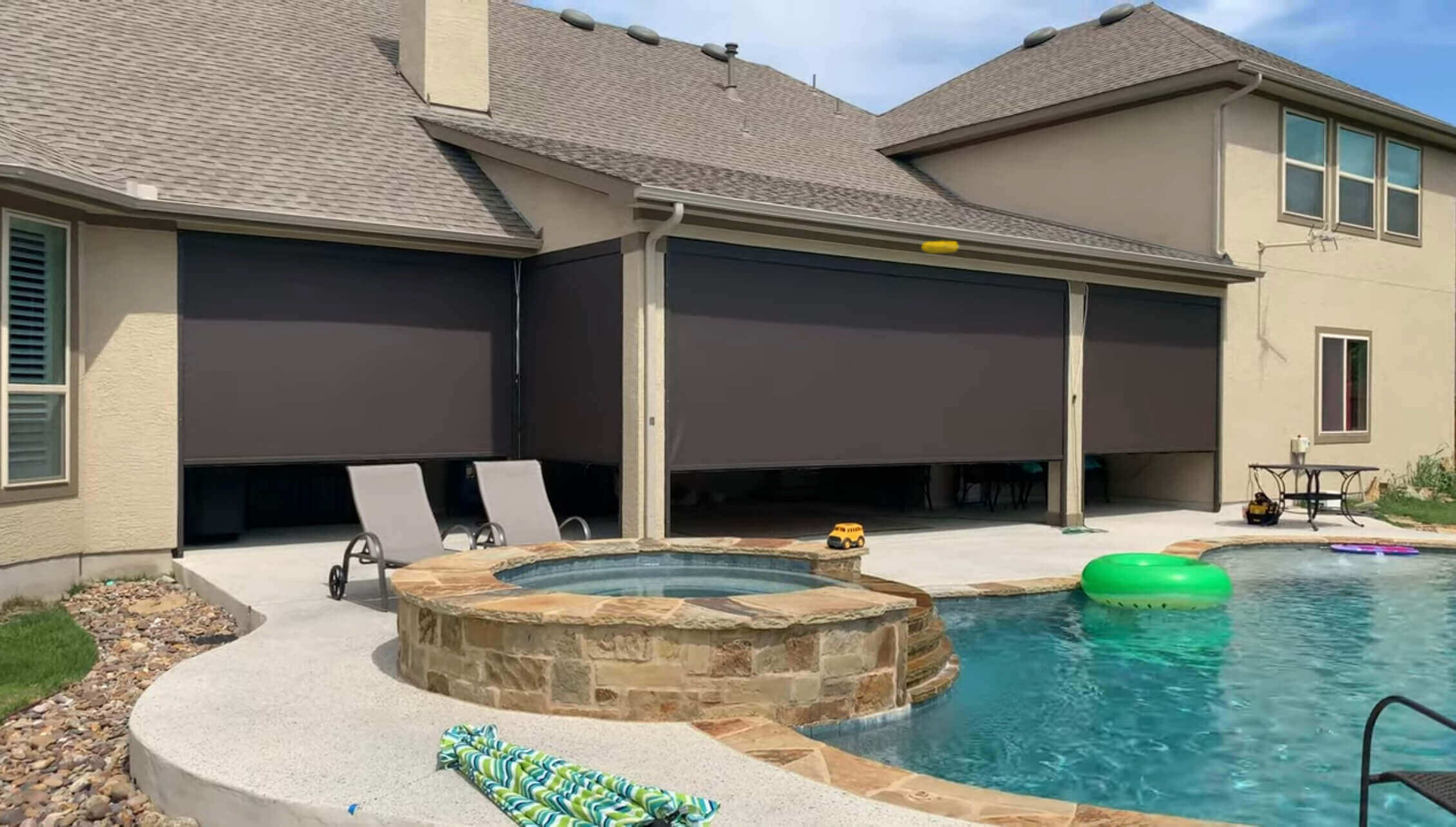 Spend More Time Outdoors With a High-Quality Awning or Patio Screen in Kyle, Texas
Installing a new patio shade or awning in Kyle, Texas, has never been easier. The Shading Texas team offers prompt, devoted service, providing you with everything you need for a comfortable home environment. Contact our experts to request your free consultation today!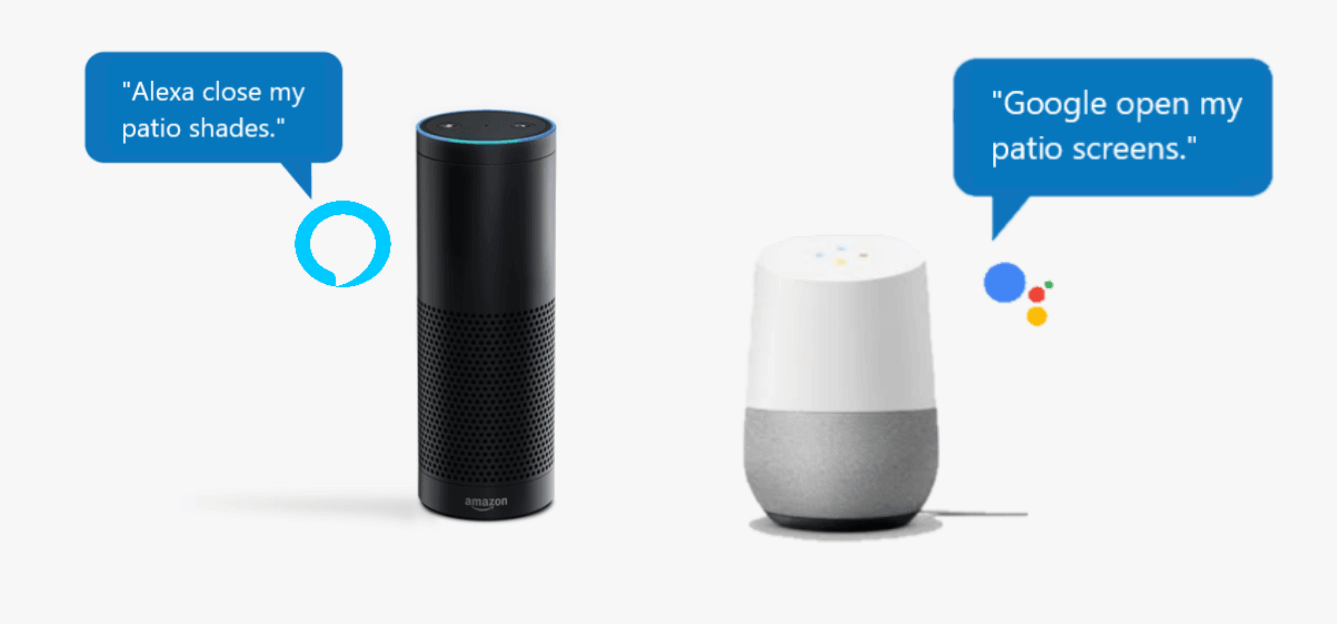 Automate Your Patio Shades, Screens & Awnings
All Products Are Compatible With Amazon Alexa & Google Assistant
If you're looking for a way to easily open and close your patio shades, screens, and awnings, you've come to the right place. With our outdoor living products, you have full capability with Google Assistant & Amazon Alexa. Contact us today to learn more.
REQUEST A QUOTE Call Us At 512-264-1500
CONTACT US TODAY
Are You Ready to Get Your New Awning or Screen Installed?