If you dream of expanding your living space by making your outdoor deck, patio or porch a more comfortable place to be, Shading Texas has the solution. Our outdoor roller shades help homeowners enjoy more time outdoors during Texas' hot summers. Get in touch to learn how an exterior roller shade can make a difference at your home.
5 Reasons to Install Exterior Roller Shades
Everyone could use a little more time outdoors, so having a comfortable porch, patio or deck at your Texas home is a major plus. The only problem is that the sun beats down all day, causing many homeowners to cut their outdoor relaxation sessions short. Add in other factors like bugs and privacy concerns, and suddenly, you're using your outdoor space less often than you'd like to. Here's how retractable outdoor roller shades can help:
Temperature control:  Roller shades can reduce temperatures by up to 30 degrees in the summer and retain heat in the winter.
Glare prevention: You can enjoy looking out at your yard without the sun hurting your eyes.
Pest control: Say goodbye to the bugs and birds that fly through your porch's opening with outdoor roller shades.
Outdoor privacy: We'll equip you with a tinted shade that you can see through from the inside but not the outside.
Energy savings: Shades insulate homes against the Texas sun for greater air conditioning efficiency.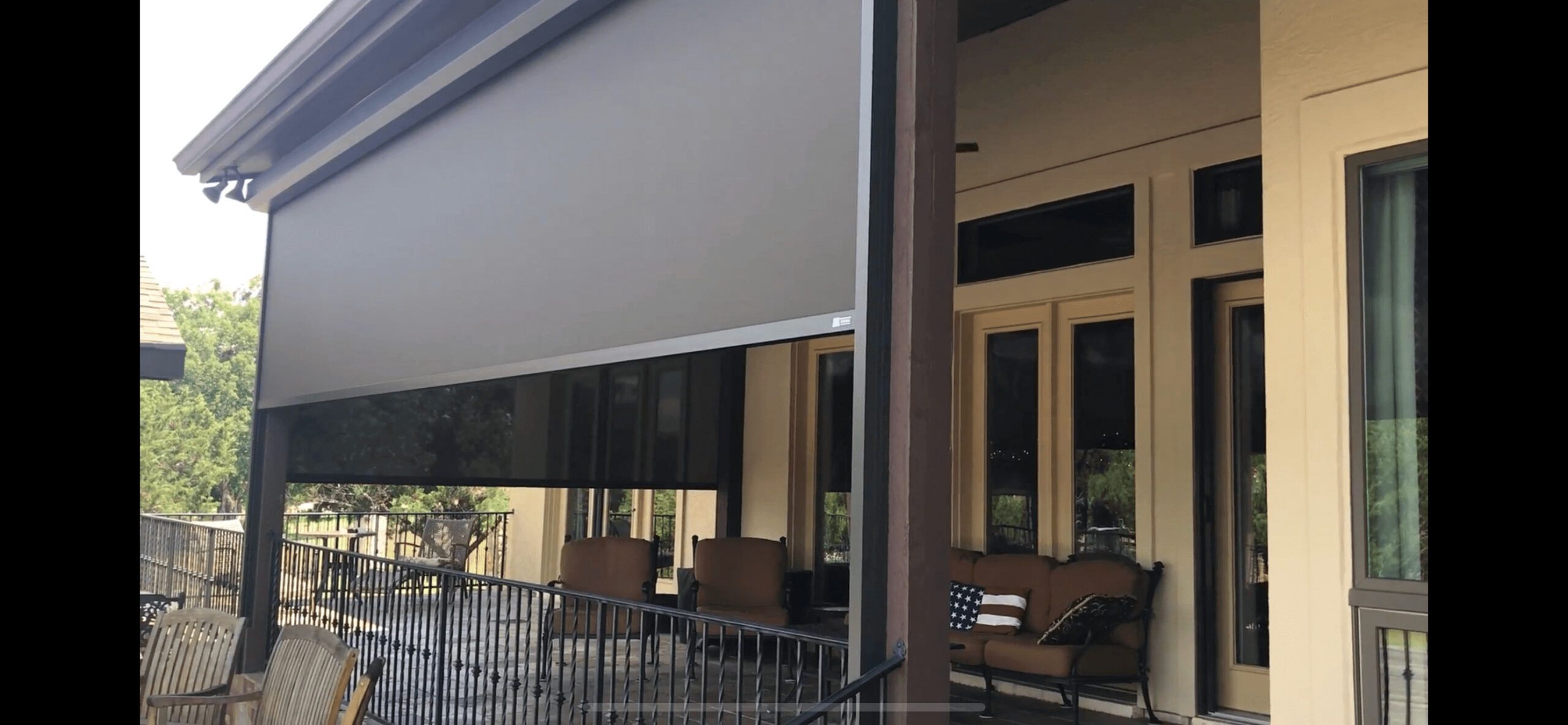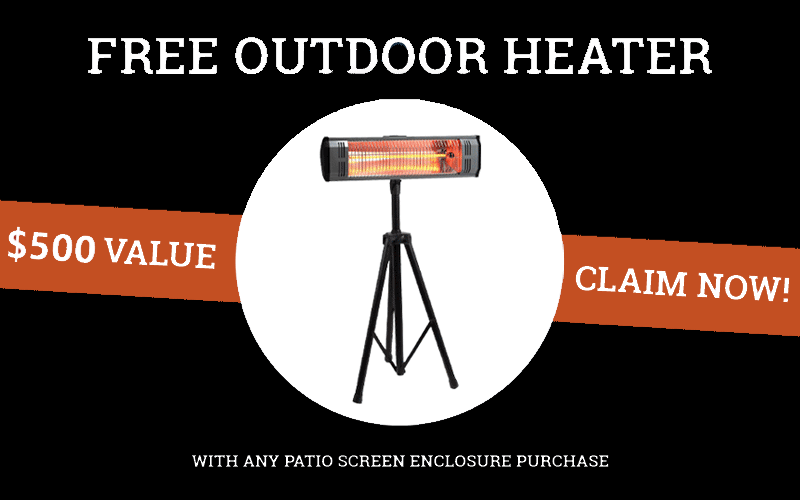 Limited Time Offer:
FREE Outdoor Heater ($500 Value)
Keep those pesky bugs away with our custom motorized patio shades, patio screens and patio enclosures! For a limited time, enjoy a FREE patio heater (up to a $500 value). Sign up for a FREE design quote today.
Our Retractable Outdoor Roller Shades
Shading Texas has an exterior patio shade for any home. The Mermet's Fiberglass fabrics we use are available in numerous colors, so you can choose the one that complements your home. We'll also help you choose the right opacity for your needs. What's more, our roller shades reach as wide as 25 feet for optimal wind performance and tension.
Motorized Patio Roller Shades
When you choose Shading Texas, we can include a motor that automatically raises and lowers your retractable roller shade. You'll operate your motorized roller shade with a remote control or through a convenient smartphone app.
Automate Your Patio Shades, Screens & Awnings
All Products Are Compatible With Amazon Alexa & Google Assistant
If you're looking for a way to easily open and close your patio shades, screens, and awnings, you've come to the right place. With our outdoor living products, you have full capability with Google Assistant & Amazon Alexa. Contact us today to learn more.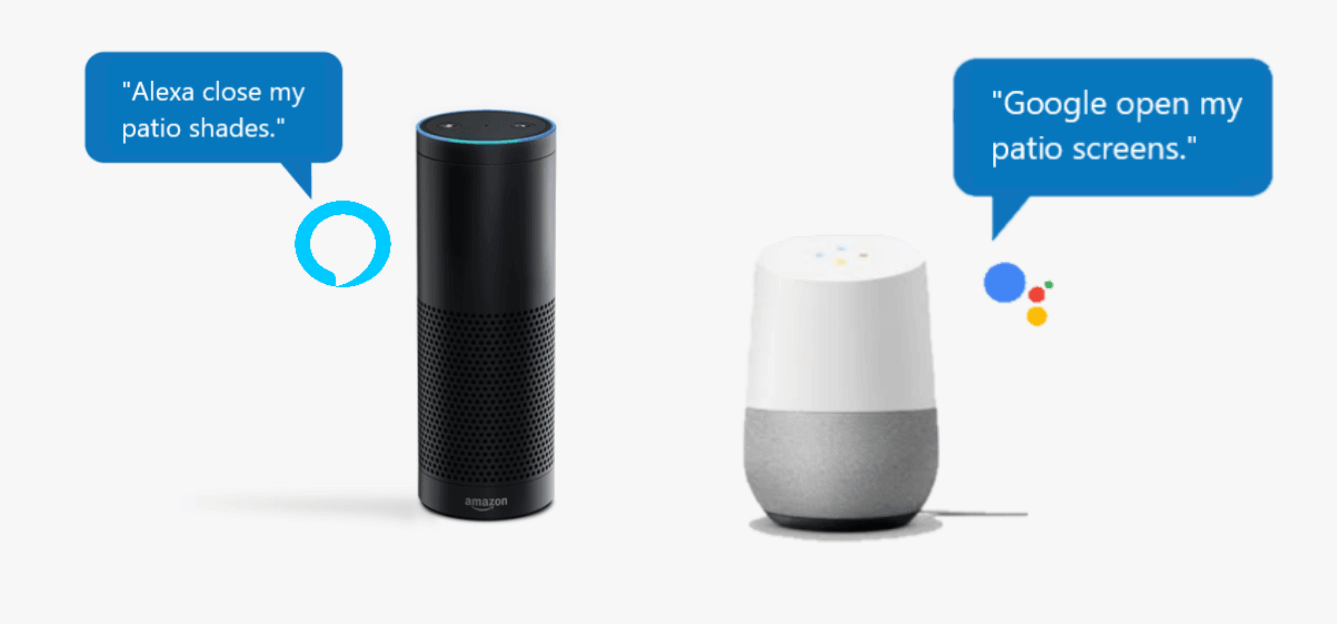 Choose Shading Texas
At Shading Texas, we know how valuable a comfortable outdoor living space can be. That's why we ensure every customer's roller shade serves its purpose now and years down the line. Count on us for:
Quality materials: We use premier fabrics, durable casings and strong tension tracks so that each roller shade holds up year after year.
Personalization: Our customization options will ensure your roller shade looks great against your home.
Great look: The tension tracks prevent wrinkles for an orderly appearance all the time.
Remote control: You can activate or retract your roller shades at will for complete control over your comfort.
Warranty: Our products come with dependable manufacturer warranties, and we provide our own five-year warranty on all installations.
Request a Free Quote for Outdoor Roller Shades
Shading Texas has over 40 years of experience installing exterior roller shades in Austin and San Antonio, Texas. We're ready to collaborate with you to perfect your outdoor space. Countless days of comfortable outdoor relaxation are only a phone call or email away, so contact us online today!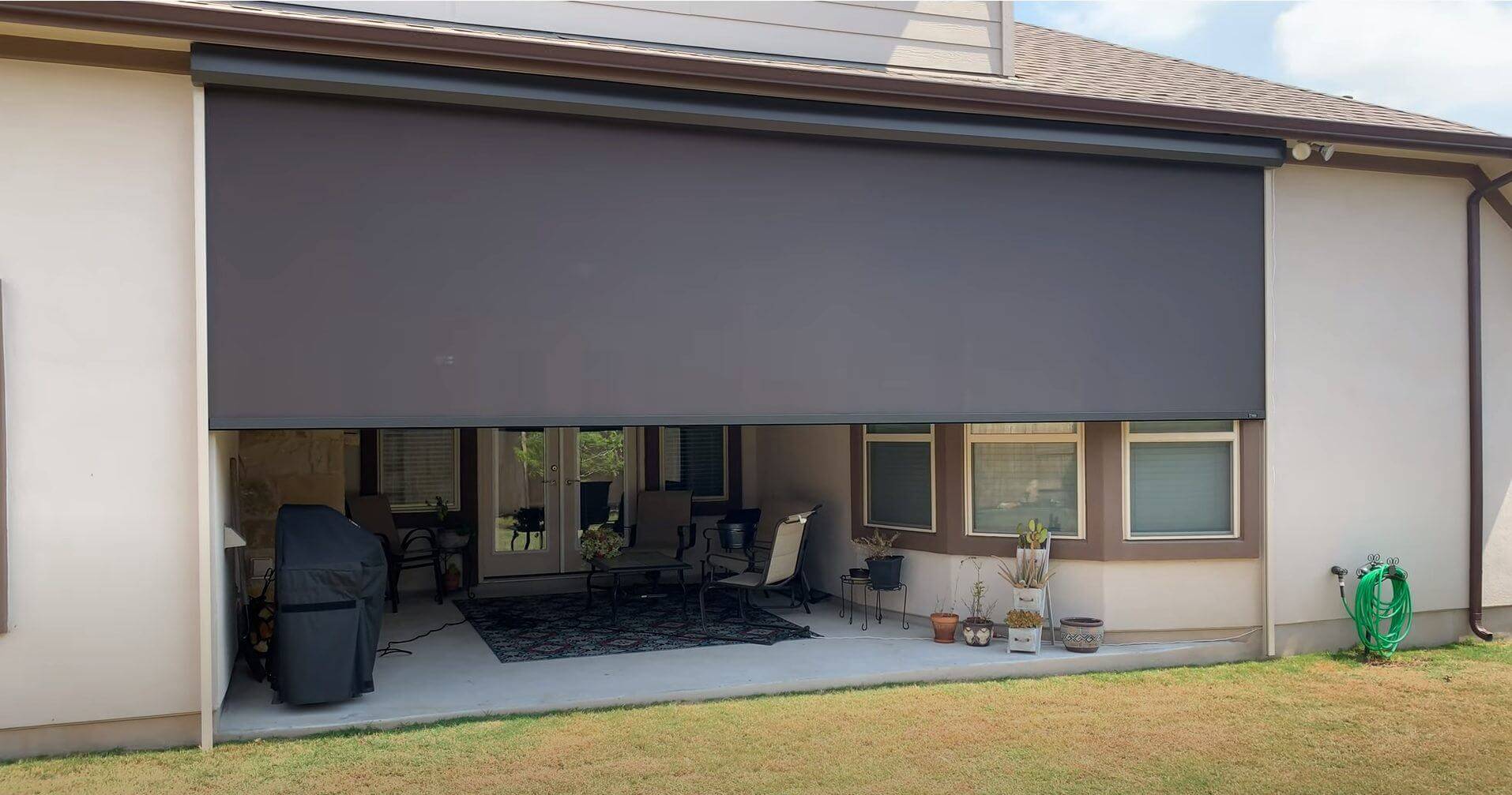 CONTACT US TODAY
Are You Ready to Get Your New Awning or Screen Installed?