The summer months in Texas are world-renowned for their blistering heat and sweaty conditions. You may not even want to leave the comfort of your home for more than a second. Vulnerable groups, like children and the elderly, are warned to avoid spending any unnecessary time outside. If you love nature, it can be a tough choice between spending a few extra minutes in the garden and going inside to cool down and hydrate.
At Shading Texas, summer is our favorite season. That's why we built our collection of solar screens for your patio. Now, you can enjoy the outdoors year-round.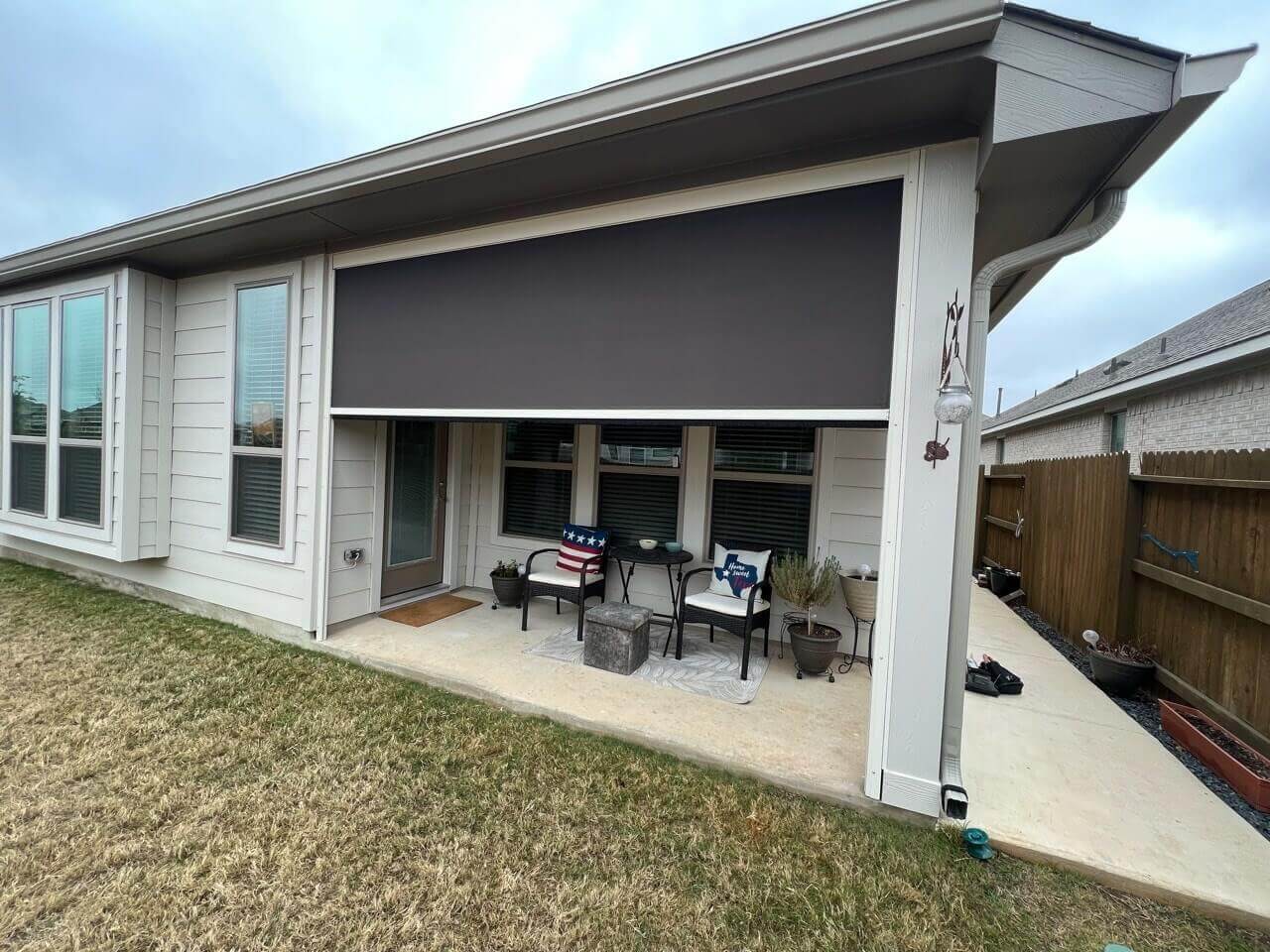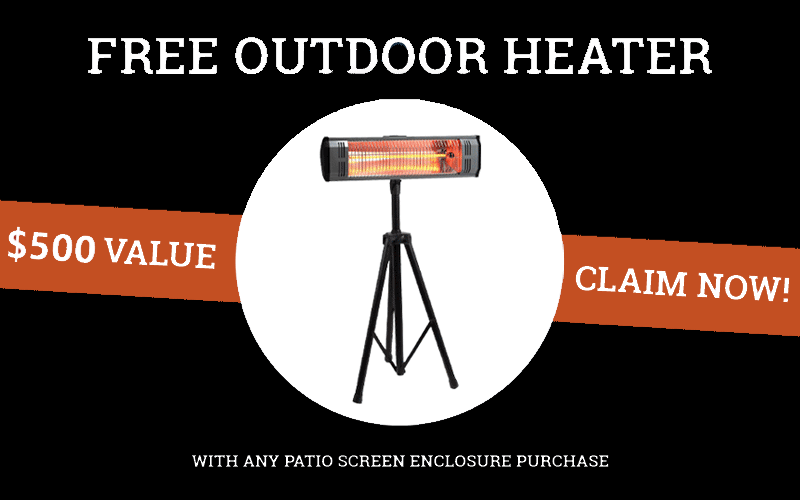 Limited Time Offer:
FREE Outdoor Heater ($500 Value)
Keep those pesky bugs away with our custom motorized patio shades, patio screens and patio enclosures! For a limited time, enjoy a FREE patio heater (up to a $500 value). Sign up for a FREE design quote today.
What Are Solar Screens?
Outdoor solar screens attach to your home and protect an area from sun exposure. Solar screens for your outdoor patio allow you to enjoy the day outside while avoiding harmful UVA and UVB rays, which can cause burns, premature signs of aging and cancer. While keeping your skin protected, solar shades can also extend the life of your outdoor furniture by preventing fading and deterioration from constant sunlight.
These shades help manage the temperature in and around your house. Solar screens from Shading Texas have been shown to reduce temperatures by as much as 30 degrees. This translates to a comfortable patio to lounge in all year long and significant savings when it comes to your energy bill.
Automate Your Patio Shades, Screens & Awnings
All Products Are Compatible With Amazon Alexa & Google Assistant
If you're looking for a way to easily open and close your patio shades, screens, and awnings, you've come to the right place. With our outdoor living products, you have full capability with Google Assistant & Amazon Alexa. Contact us today to learn more.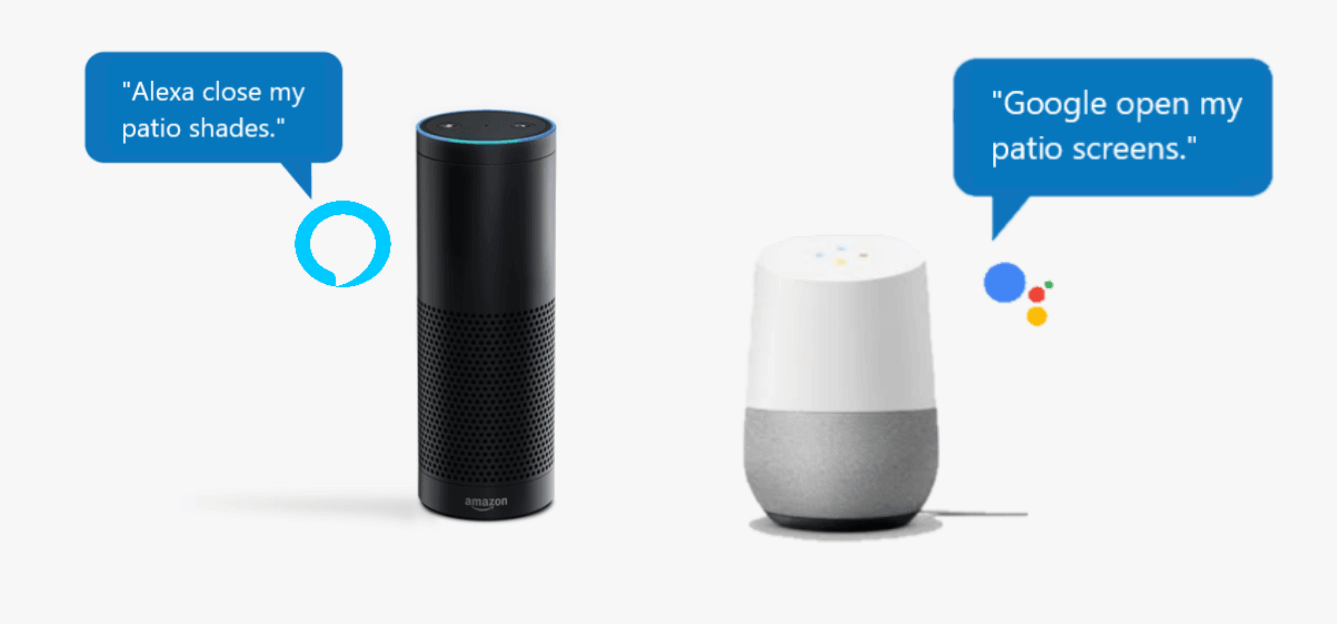 Safeguard Your Home
Sun protection is only the beginning of everything your new solar screen can do! This durable solar screen can keep your home safe during other weather events, like rain and wind storms. Our commitment to providing you with a perfectly-fitting solar screen means that this solar screen will also keep out insects and critters that may wander onto your land. The solar shade can also double as a privacy curtain so that you can enjoy evenings outside without worrying about onlookers or neighbors.
Motorize Your Patio Screens
How do you get the most out of your retractable solar screens? By motorizing them, of course! Having a motorized solar screen in Austin, San Antonio and anywhere else in central Texas is arguably a necessity. You won't ever have to pull it up or down yourself. Just use the handy remote or connect to it via phone app so that you can easily adjust your patio screens whenever and wherever you need to.
Learn More About Your Solar Screen Options
A retractable solar screen will save you money, stress and outdoor space, so get started with Shading Texas today. Our team will come to your home for a consult and help you decide what will work best for your needs. There are many options to choose from, but our experts know how to improve your home's value with top-quality work that lasts for years.
Contact us online or call us at 512-264-1500 and schedule your appointment. We're ready to make your home the best year-round space you can imagine!
CONTACT US TODAY
Are You Ready to Get Your New Awning or Screen Installed?