Shading Texas of Buda, Texas
Specializing in Motorized Awning and Patio Screen Installations in Buda, Texas
If you love spending time outside, a screen, shade or awning from Shading Texas can make your outdoor experience more enjoyable. You'll receive protection from bugs, heat, cold, wind and more with a retractable shade or awning on your house. If you're looking for patio shades in Buda, Texas, reach out to Shading Texas for the best service and quality.
REQUEST A QUOTE Call Us At 512-264-1500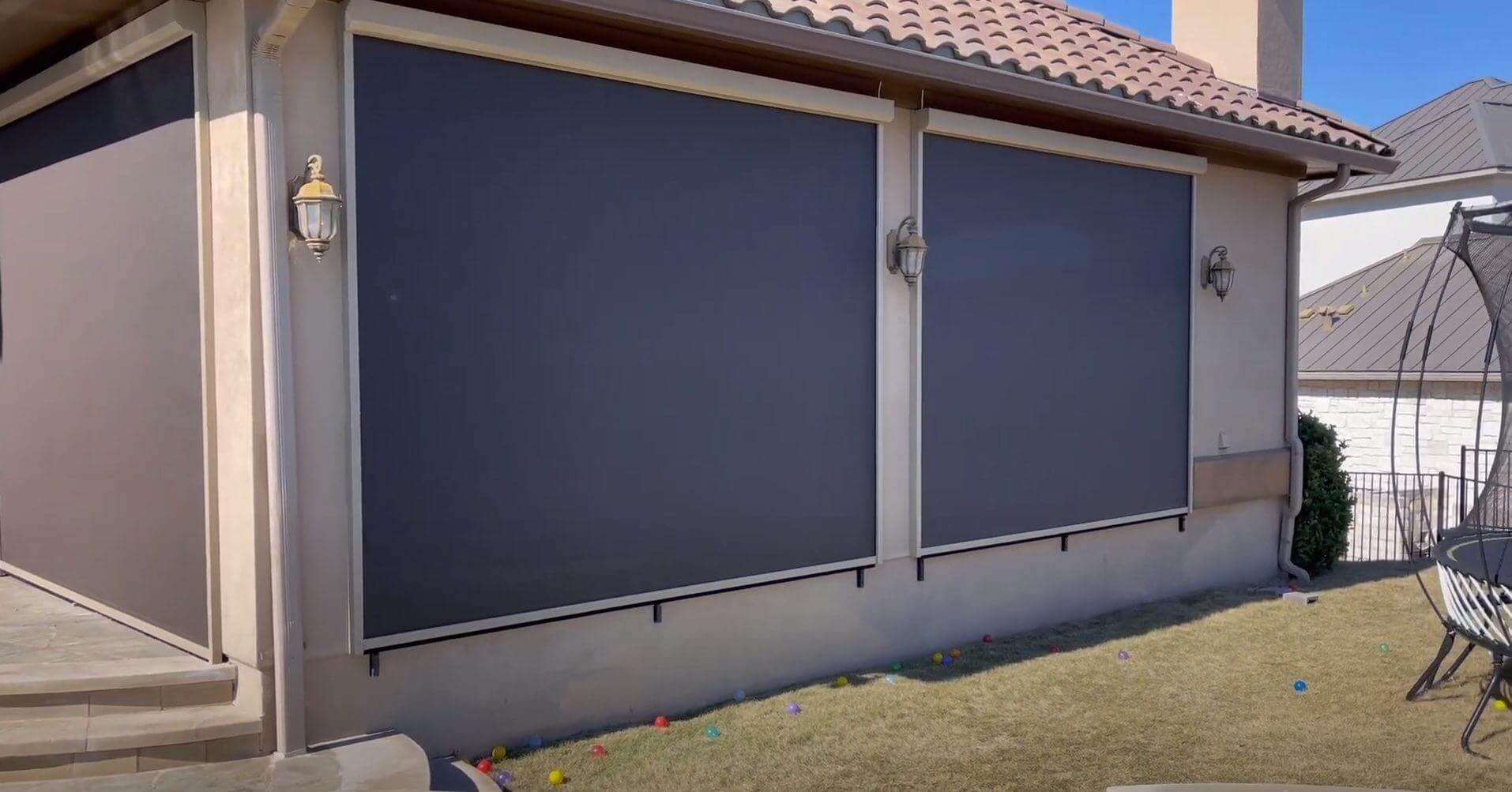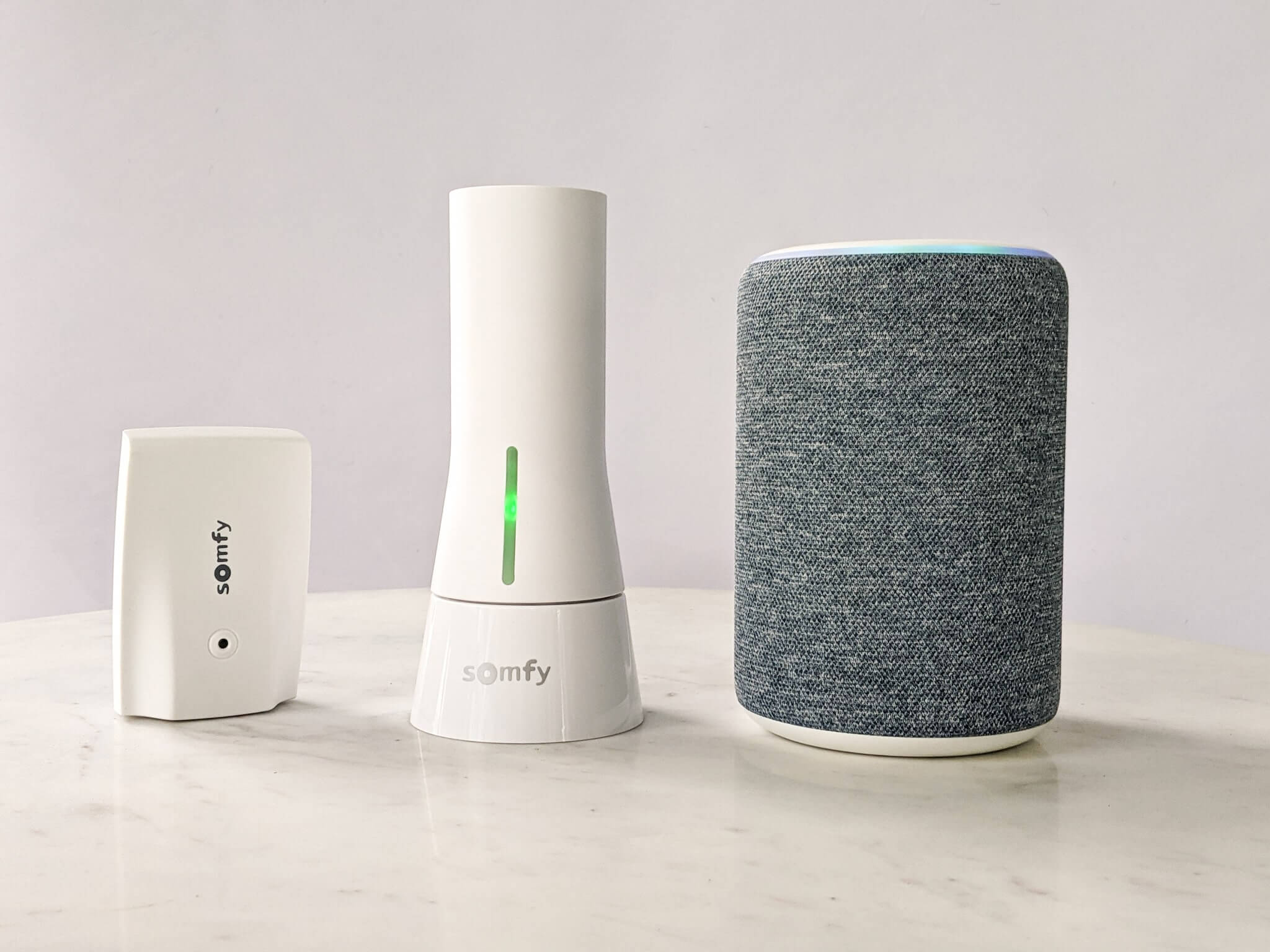 Limited Time Offer:
FREE Somfy TaHoma Upgrade ($550 Value) Compatible with Amazon Alexa & Google Assistant
Raise and lower your patio shades with voice commands or from your phone with the Somfy TaHoma smart shading system. Compatible with Google Assistant, Amazon Alexa, Philips Hue, IFTTT and Smart Things by Samsung. For a limited time, enjoy a FREE Somfy TaHoma smart shading system (up to a $550 value). Sign up for a FREE design quote today.
The Ultimate in Buda, Texas Awnings and Patio Shades
Protect Your Outdoor Living Spaces
Maybe you love spending time grilling or relaxing on the patio. Unfortunately, the Texas environment may detract from your enjoyment. Sun shades and other solutions can help restore bliss to your space. Installing shades or awnings provides:
Weather protection: Stay dry with an awning that blocks rainfall.
Shade: Keep the hot Texas sun off your face while you relax outside.
Privacy: Block your outdoor spaces from the view of passersby.
REQUEST A QUOTE Call Us At 512-264-1500
Products Offered by Shading Texas
Shading Texas sells and installs a range of exterior shading products, including:
Insect Screens
Pests like flies and mosquitos can cause annoyance and interfere with outdoor meals and other activities. Enjoy the view and the breeze without pesky insects when you install patio screens for your Buda, TX, home.
Sun Shades
Protect your home from the hot sun with a sun shade from Shading Texas. You can still enjoy a delightful view while keeping your space cooler.
Patio Enclosures
Close off your patio from pests while still enjoying the feel of open patio space. Retractable screens let you block insects and sunlight or have complete visibility.
Retractable Awnings
Shade your deck with a retractable awning. You can control these motorized awnings by pressing a button for easy management.
All we can say is their customer service is top-notch, Thanks guys! – STEVE & CINDY
Automate Your Patio Shades, Screens & Awnings
All Products Are Compatible With Amazon Alexa & Google Assistant
If you're looking for a way to easily open and close your patio shades, screens, and awnings, you've come to the right place. With our outdoor living products, you have full capability with Google Assistant & Amazon Alexa. Contact us today to learn more.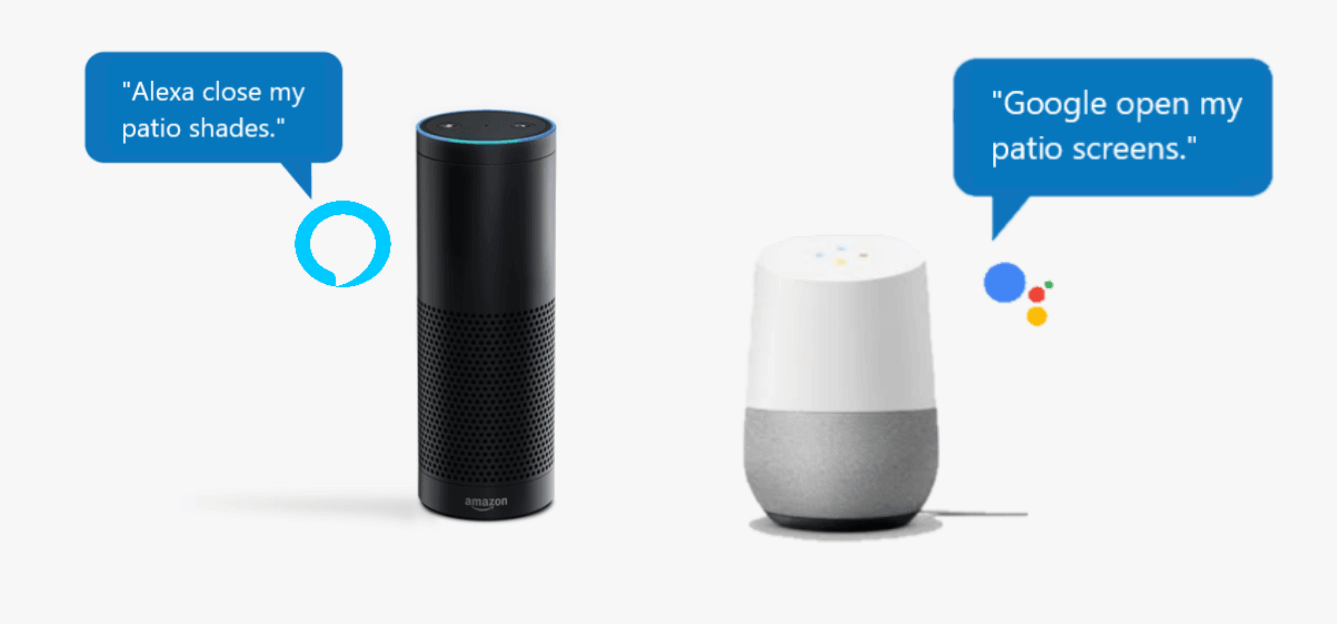 Our Service Process
If you're looking for exterior shading options like awnings in Buda, TX, turn to Shading Texas. We offer professional and personalized service throughout every step of the process, from your first contact to installation and beyond. Here's our service process:
Free consultation: We'll come to you and work to understand your shading needs to help find the best solution. We work exclusively with high-quality brands like Sunbrella® awnings and Mermet® screens.
On-site demonstration: You can see your awnings and shades in person before you commit. This way, you'll know how they work and can consider how the color and opacity will suit your home.
Individualized quote: After the on-site demonstration, we'll factor in the size of the product and the material you selected to give a custom quote specific to your installation.
When you work with Shading Texas, you get a range of benefits you can't get anywhere else. We have the longest install warranty of any company in the area. You get a five-year installation warranty and a lifetime warranty on your sunshade's components. You'll also receive top-notch service.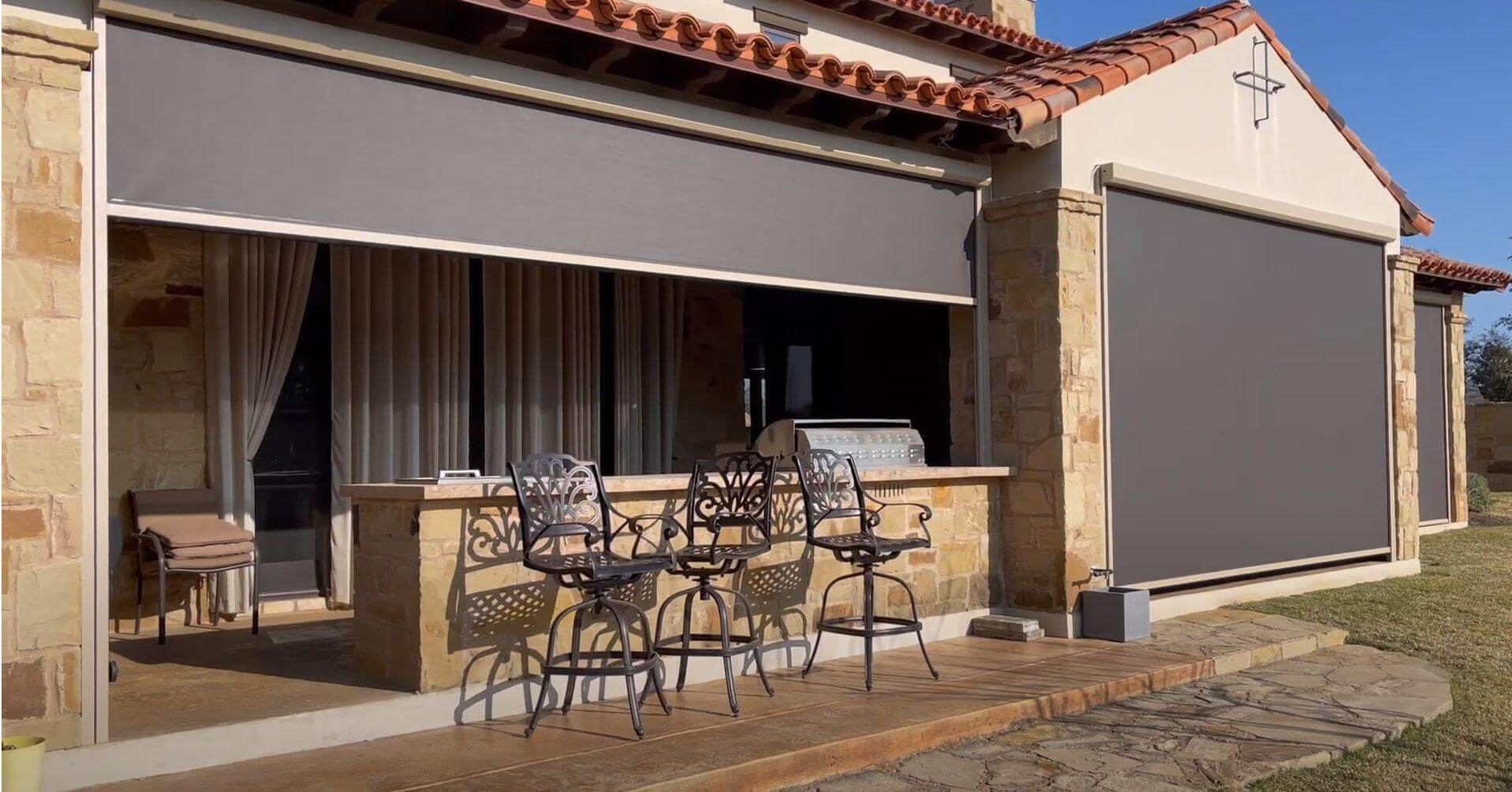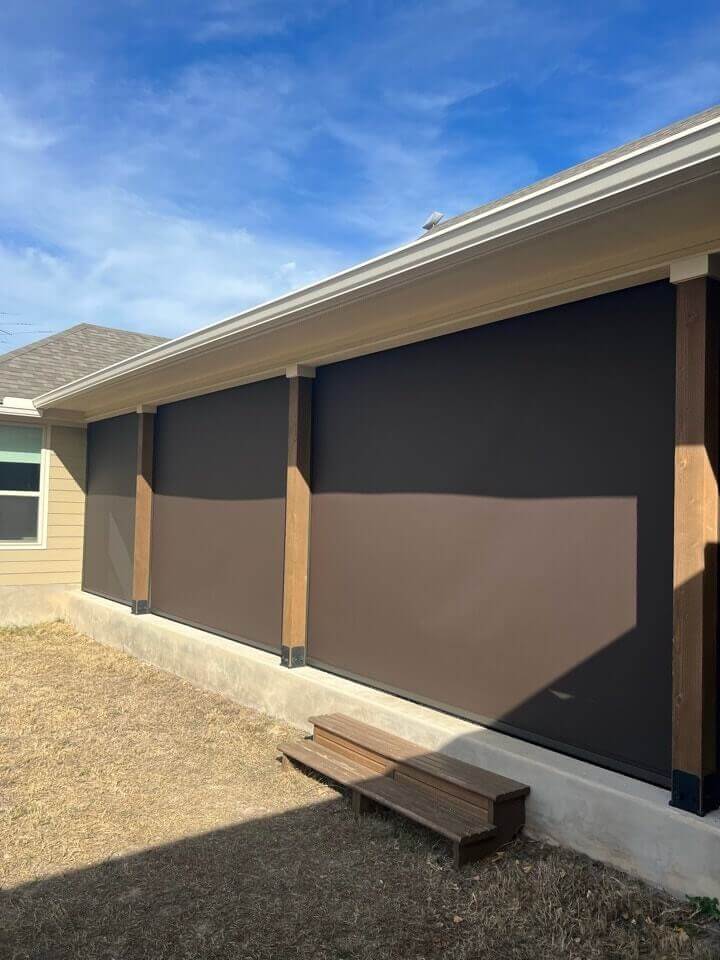 Get a Luxury Awning or Screen From Shading Texa
Partner with us for a sleek shading option that blends well with the exterior of your home while offering superior protection. If you're looking for a shading company in Buda, Texas, you can get the best quality products and installation from Shading Texas. Contact us today.
CONTACT US TODAY
Are You Ready to Get Your New Awning or Screen Installed?