The Benefits of
Installing Shading Products from Austin to San Antonio
Shading products offer a range of benefits for homeowners anywhere in the country, but in Austin and the surrounding central Texas area, shade is a virtual necessity to get through the hot summer months. Our shading solutions offer incredible shade for your home or patio areas, with additional benefits including:
UV protection: Enjoy more time outdoors with significant protection from the sun's harmful UV radiation with our line of shading products.
Pest prevention: You can use our products on your door, garage, patio and more to prevent insects, rodents, birds and bats from getting in and starting trouble.
Privacy: Our motorized privacy shade products block your neighbors' view with the press of a button, letting you enjoy your home and patio space in peace.
More space: Using an insect screen or patio enclosure, you can gain year-round use of your outdoor space with protection from the sun, wind, rain and all types of insects.
Climate control: Whether installed on your patio or your windows, our products provide a powerful layer of insulation against the stifling summer heat and bitter winter wind.
Reduced expenses: Better climate control means your HVAC system won't have to work so hard to overcome the Texas heat, saving you money on your utility bill each month.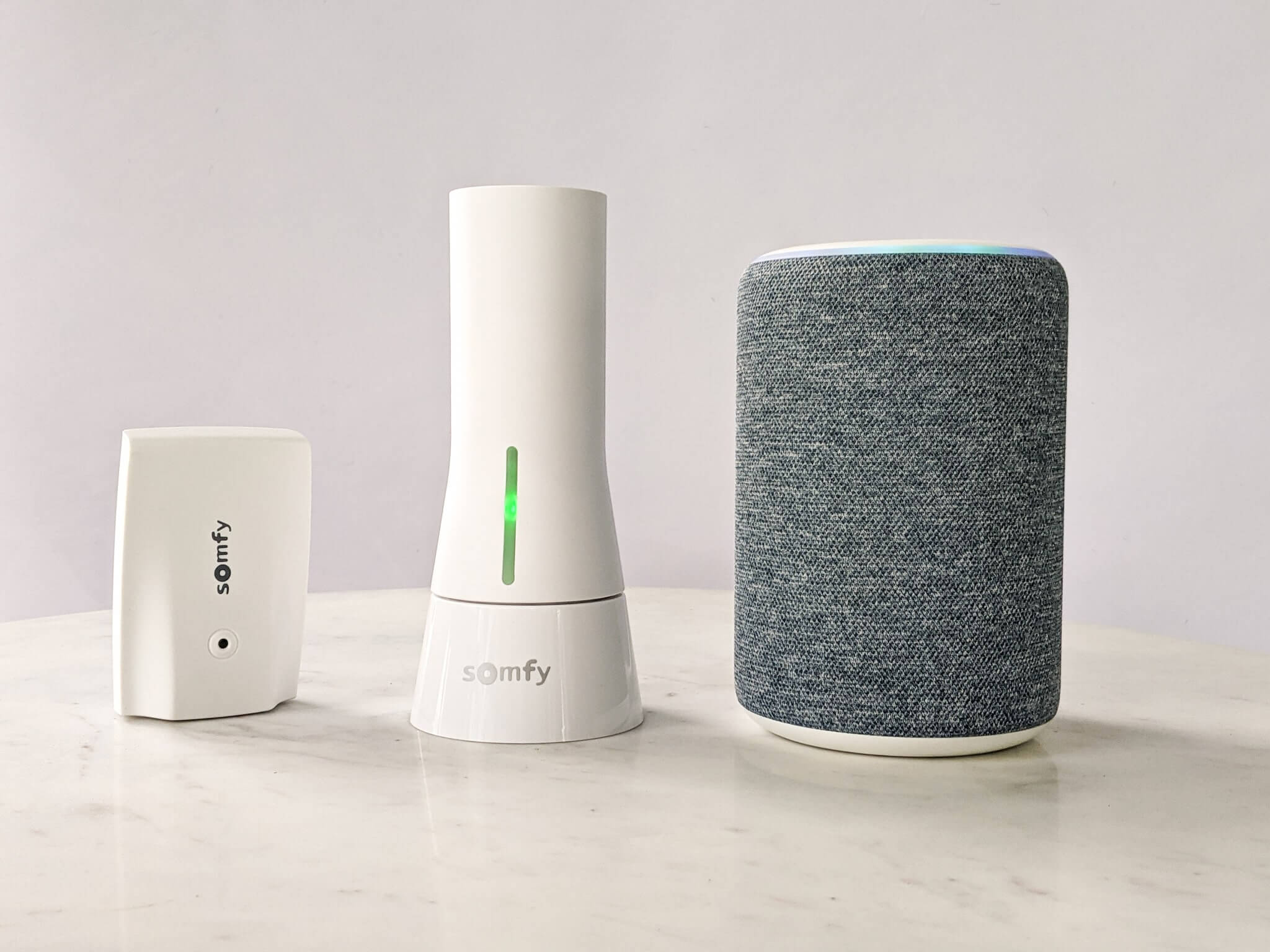 Limited Time Offer:
FREE Somfy TaHoma Upgrade ($550 Value) Compatible with Amazon Alexa & Google Assistant
Raise and lower your patio shades with voice commands or from your phone with the Somfy TaHoma smart shading system. Compatible with Google Assistant, Amazon Alexa, Philips Hue, IFTTT and Smart Things by Samsung. For a limited time, enjoy a FREE Somfy TaHoma smart shading system (up to a $550 value). Sign up for a FREE design quote today.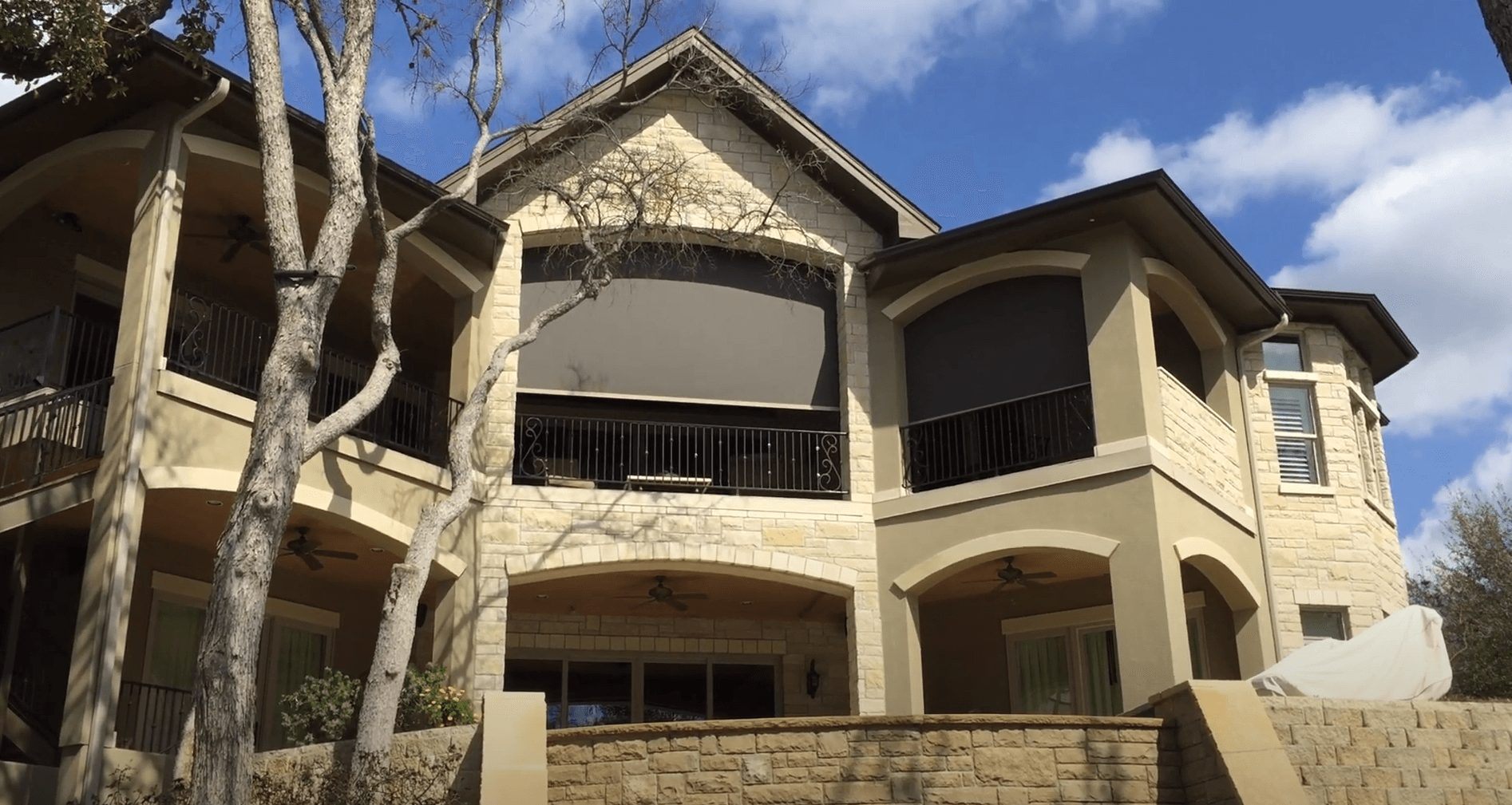 Patio Sun Shades
Also known as solar screens, our retractable sun shades are versatile and suited for use on your windows, patio, garage or deck. These sun shades are made from tough fabric, offering privacy and protection from the sunlight and harmful UV rays.
Block up to 80% of UV rays coming in.
Mermet® fiberglass screen models are tougher than polyester.
Powder-coated extruded aluminum exteriors defend against bad weather.
Patio Screens
Central Texas has its share of insects and then some, and our warm and humid weather all but guarantees mosquitoes twelve months out of the year. With a patio screen, you can enjoy the Texas breeze without dealing with all the bugs.
Mosquito screens are fiberglass wrapped in vinyl to stand against hazardous conditions.
Denser porch and garage door screens help block out more insects than other models.
Blocks sun while still allowing visibility.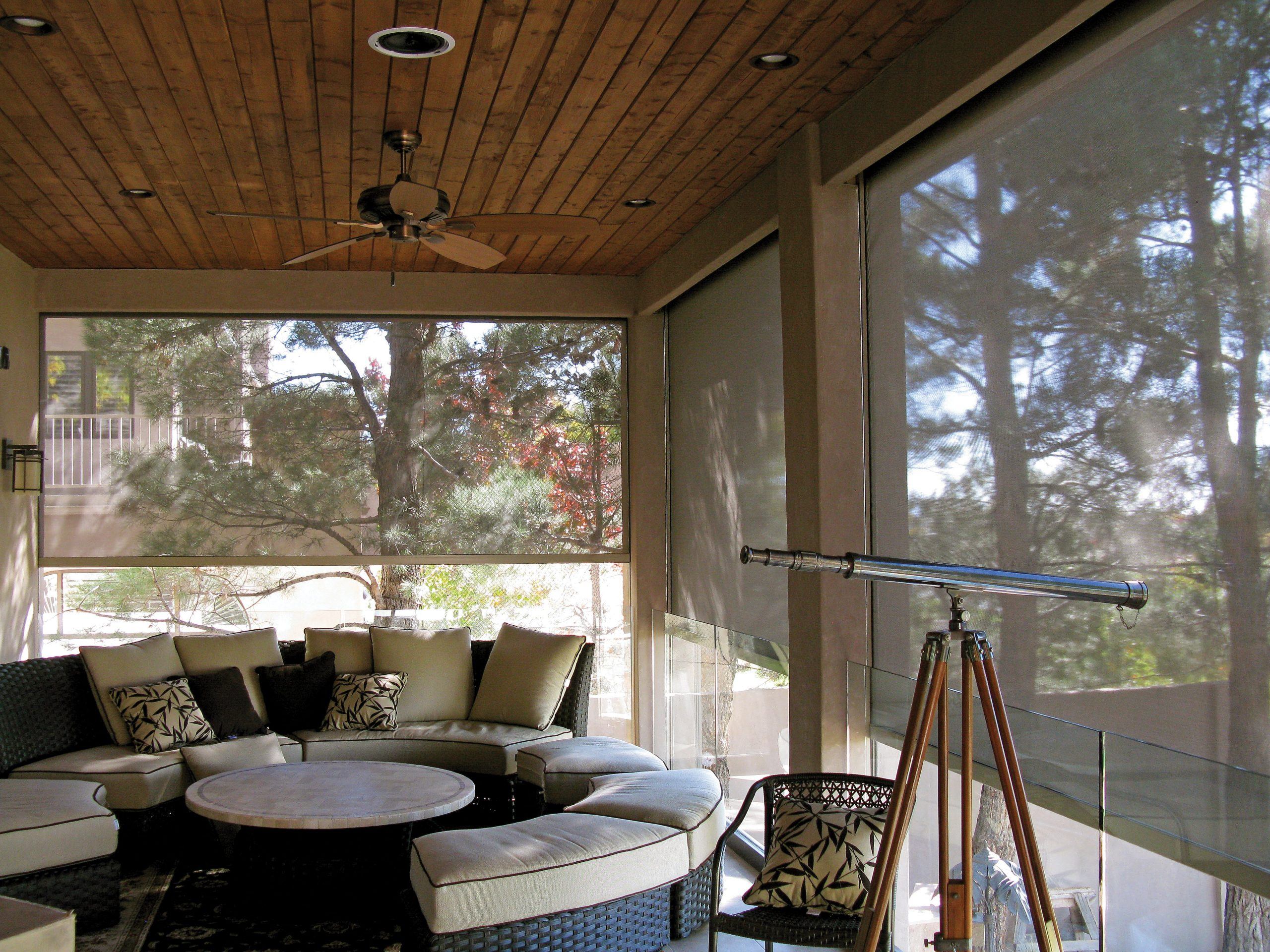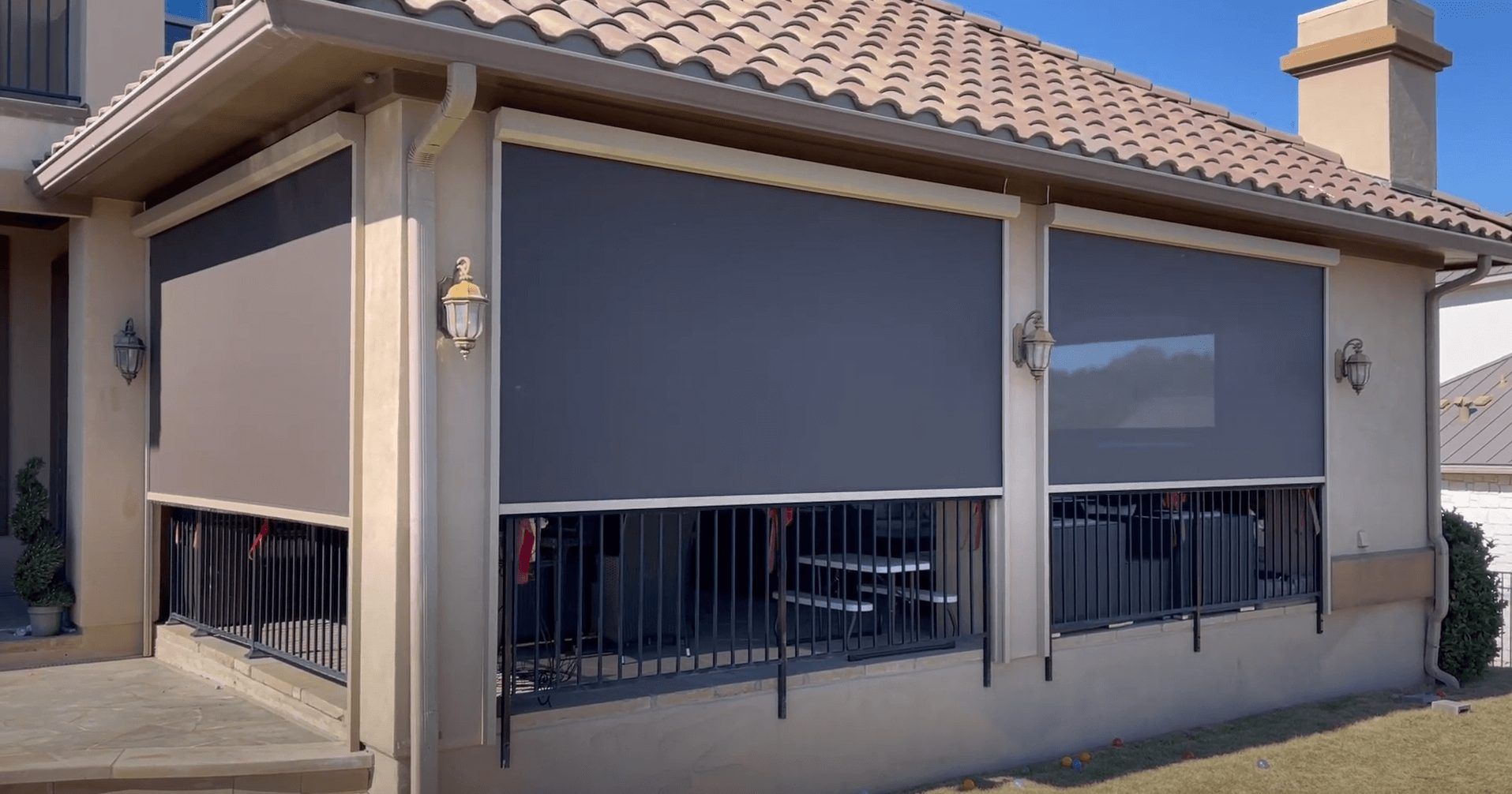 Patio Enclosures
A patio enclosure allows you to enjoy your outdoor areas all year long. Our enclosures form a tight seal around the edges of your patio to keep insects out, block the sun's rays and stop up to 77% of UV radiation.
Choose enclosure opacity from complete visibility to blackout.
Tension in the enclosure pulls the fabric tight for complete protection.
It can be retracted with a smartphone application.
Retractable Awnings
Extend the living space around your home by adding shade to your patio with a retractable awning. Our awnings are perfect for use on sunny days and in stormy weather, giving you protection from the elements with remote control operation. Accomplishing this goal by adding an awning is much more affordable than a remodel.
Awnings up to 30′ wide for maximum shade.
Exclusive Sunbrella® awnings to give you the most options.
A wind motion sensor will retract your awning automatically in bad weather.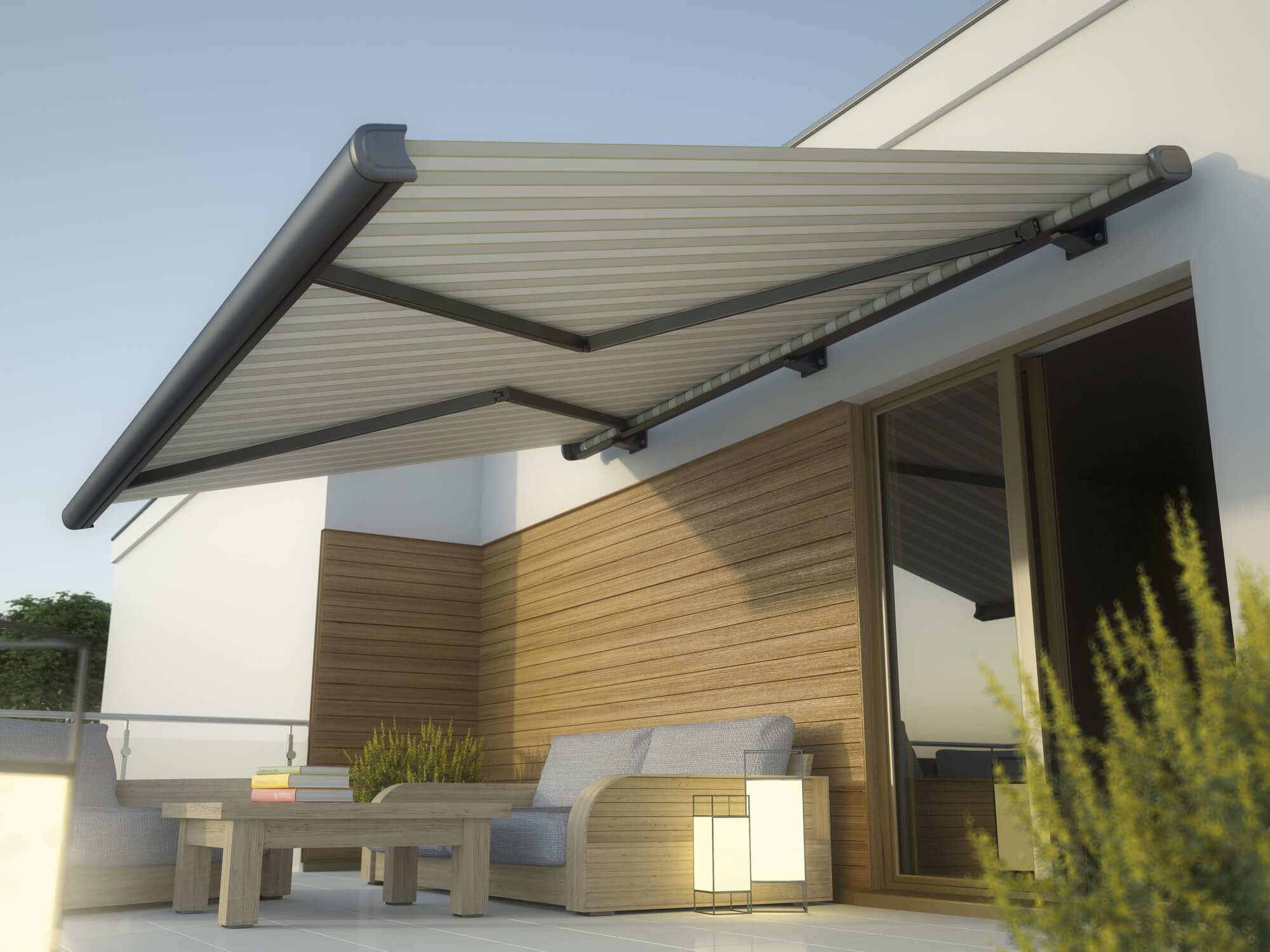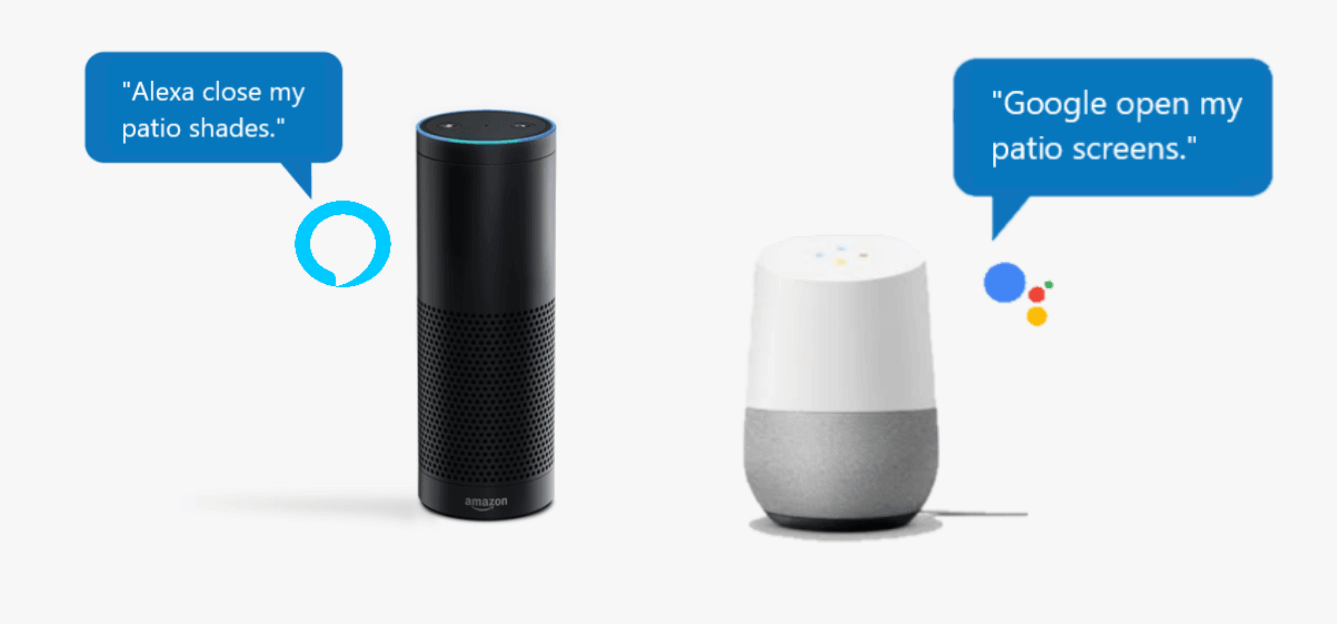 Automate Your Patio Shades, Screens & Awnings
All Products Are Compatible With Amazon Alexa & Google Assistant
If you're looking for a way to easily open and close your patio shades, screens, and awnings, you've come to the right place. With our outdoor living products, you have full capability with Google Assistant & Amazon Alexa. Contact us today to learn more.
Mobile App Integration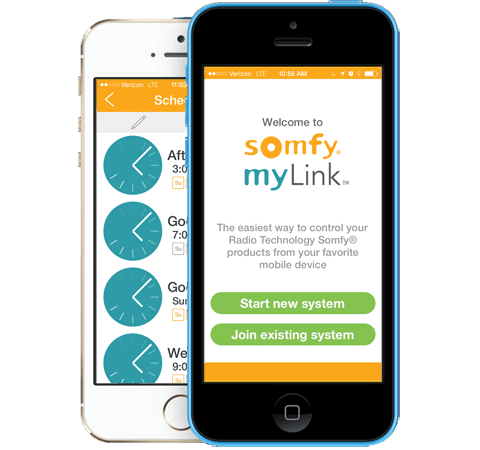 Each one of Shading Texas' products can be controlled by your smartphone. Using the Somfy myLink™ app helps you control each one of your products and deploy and retract them at will. You can even program the app to deploy shutters and awnings automatically without a command.
Download the app for iOS or Android devices.
Operate your awning from anywhere close by.
CONTACT US TODAY
Are You Ready to Get Your New Awning or Screen Installed?