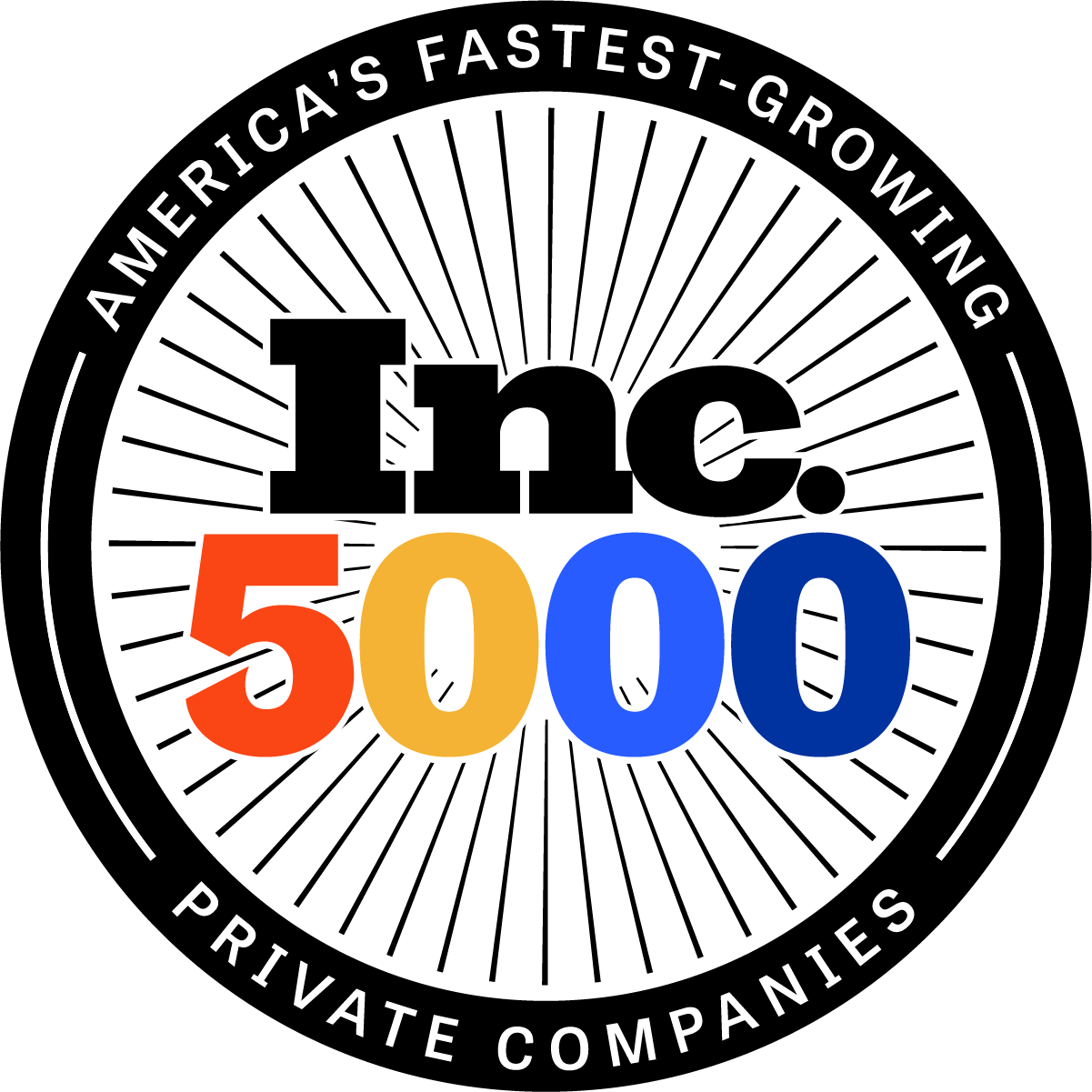 Living in Central Texas is all about the outside patio lifestyle. Let us help you pick out the perfect retractable patio shade or awning that will give you extra living space regardless of what Mother Nature gives you.
Do you get attacked by Mosquitos? Well not anymore!
Is your Neighbor a little too close for comfort and privacy is an issue? Well not anymore!
Does the Wind blow through your patio making it impossible to feel your patio fireplace during the winter? Well not anymore!
Do you have to wait until the Sun goes down to even attempt to use your outdoor grill? Well not anymore!
Does the Sun's glare make watching your Patio TV basically impossible? Well not anymore!
From Austin to San Antonio
Your Shading Experts
Our team has been part of other companies which have spread their specializations too thin. In that time, they were able to pull in more projects, but the quality wasn't up to par. We took this to heart when we founded Shading Texas. We wanted to focus exclusively on providing shading options.
Now, we're able to provide top-notch craftsmanship for patio screens, awnings, patio shades, and a whole lot more. Clients time and again have thanked us for the work we've done and we aim to leave them with a smile on their face, knowing that we've done another great job.
Our Focus
Superior Service & Innovation
This narrower focus has allowed us to literally go wider. Our products can go up to 30 feet wide, larger than any other shade provider in the area. We've also partnered with Sunbrella and Mermet to provide fabrics and frames that are the widest in Austin and the surrounding central Texas area. The screens and awnings we make can be made without a single seam or crack in the screen. This provides you with complete protection from the sun and wind.
We're proud of innovations like this. They make our service stand out. They also make our customer service that much better. We can provide you with a product that truly benefits you in the best way possible. While other companies may only boast about their craftsmanship, you can look at any one of our videos and actually see our product for yourself.
REQUEST A QUOTE Call Us At 512-264-1500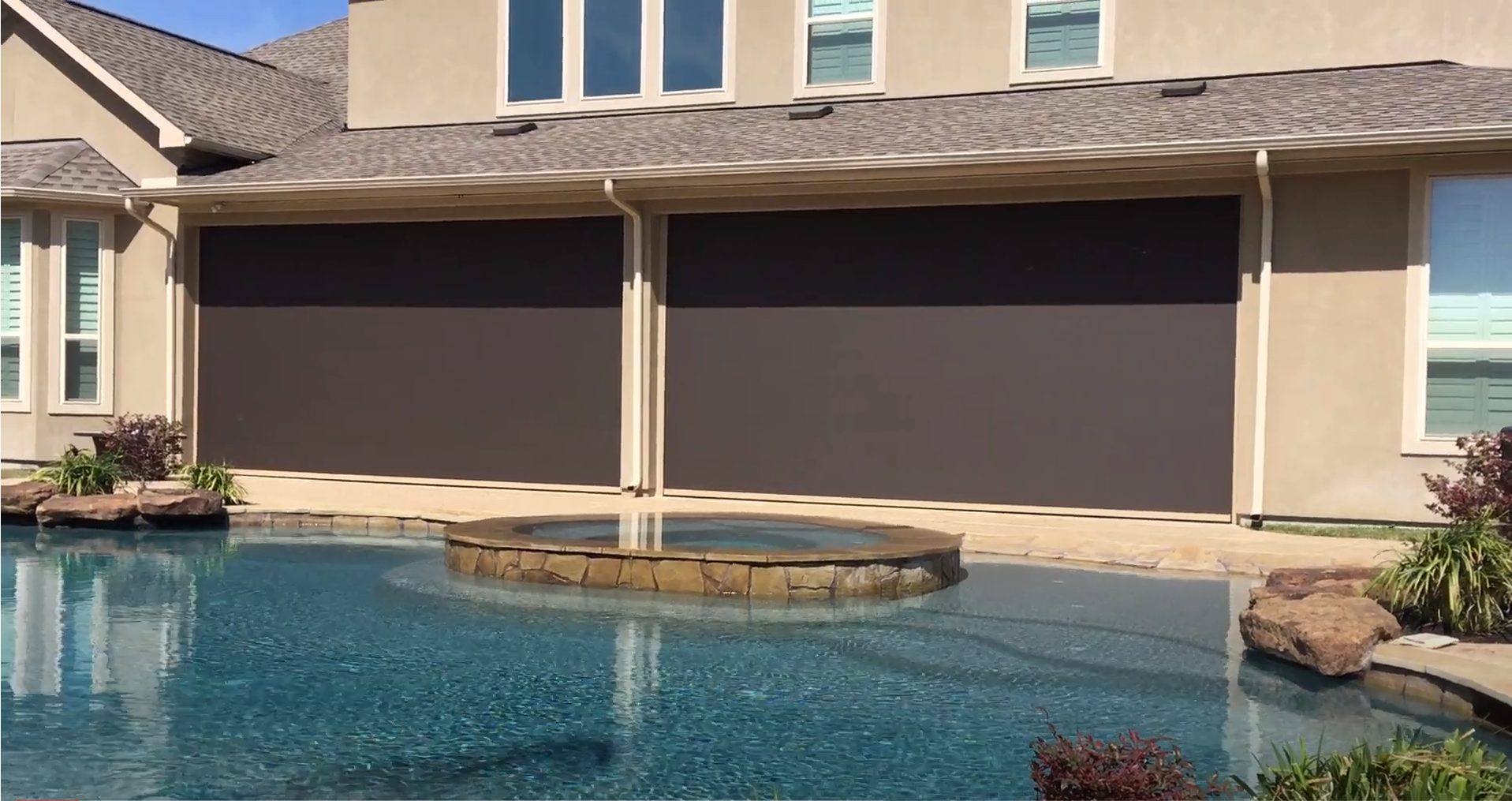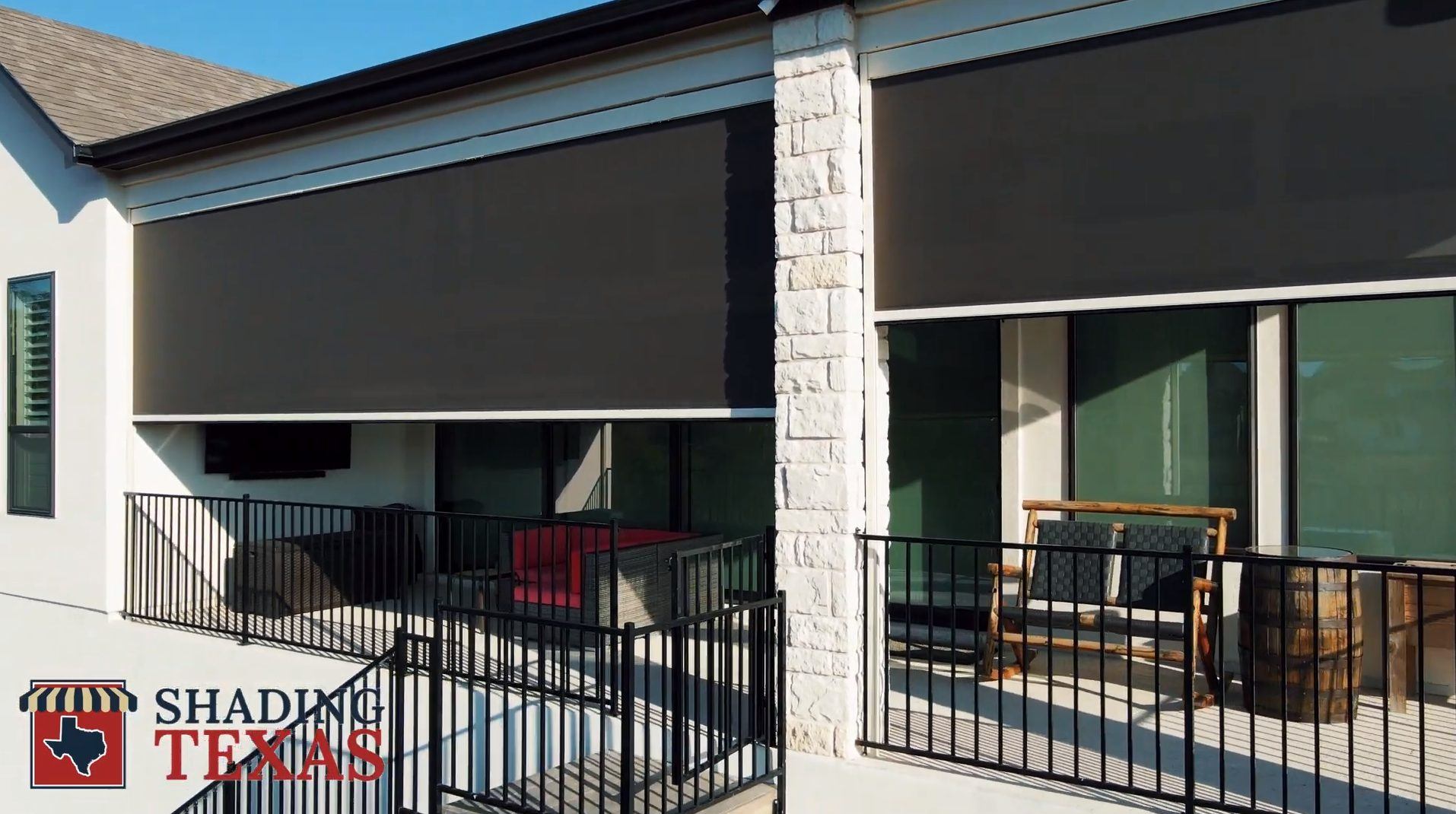 Our consultation process
The Info You Need Free of Charge.
Shading Texas believes in the power of showing. We can tell you how great we are, but we'd rather just show you. That's why when you schedule your free consultation with us, we bring along samples that you can see and touch. We provide real samples of awning fabrics, to screens, shades, and more for you to choose from.
If you like the product we show you, we can give you a quote right on the spot. We come to you with a thorough system so we can give you the quickest estimate in the Austin and surrounding central Texas area. When you've decided on your course of action, that's when we really get to work.
Once we've got your model in, we install it in about two hours. It's a quick operation that's designed to give you the quickest results in the best possible way. You deserve nothing less.
Frequently Asked Questions
How much will this cost?
Depends on what you've ordered.
This is the most asked question we get and we wish we could give you an all-inclusive answer. Shading Texas wants to give you the quickest estimate possible, which is why we carry our prices along with us to consultations. However, we have to factor in several variables, including:
Amount of material needed
Size of the application area
Type of material needed
All of these factor into the final quote we give you. We aim to give you the best deal possible for your products, so we will work with you to find the best solution available.
I just ordered my awning from you. How long will it take to get the parts in?
The shipping time could vary depending on which item you select. We promise to install your product as quickly as possible. We pride ourselves on our speed (don't forget, we have a two hour installation process!)
Shading Texas also wants to make sure your product is right and ready for you. That's why we make sure that the product is carefully crafted and tested before it gets sent out for final installation. While we have warranties on all of our products, we would rather get it right the first time for you.
Can I connect my retractable screens to a mobile device?
Instead of having to worry about yet another remote control, retract your awnings or screens with the help of our partner, Somfy. Their application, myLink, is designed to give you the optimum amount of control for all of your retractable needs. The app is available for all Android and iPhone devices.
Our Shading Texas team can walk you through how to use the app when you download and install it. From there, we will make sure your settings for your screens or awnings are perfect. Your app is supposed to be convenient, which is why we will work hard to provide you with an easy experience.
CONTACT US TODAY
Are You Ready to Get Your New Awning or Screen Installed?