Shading Texas of Fair Oaks Ranch
Specializing in Motorized Awning and Patio Screen Installations in Fair Oaks Ranch, Texas
Enjoy the benefits of a sun shade or screen from Shading Texas. These exterior shading products can offer benefits throughout every season, with protection from rain, wind and the beating summer sun. If you're looking for patio shades in Fair Oaks Ranch, Texas, we can find you a tailored solution for your home.
REQUEST A QUOTE Call Us At 512-264-1500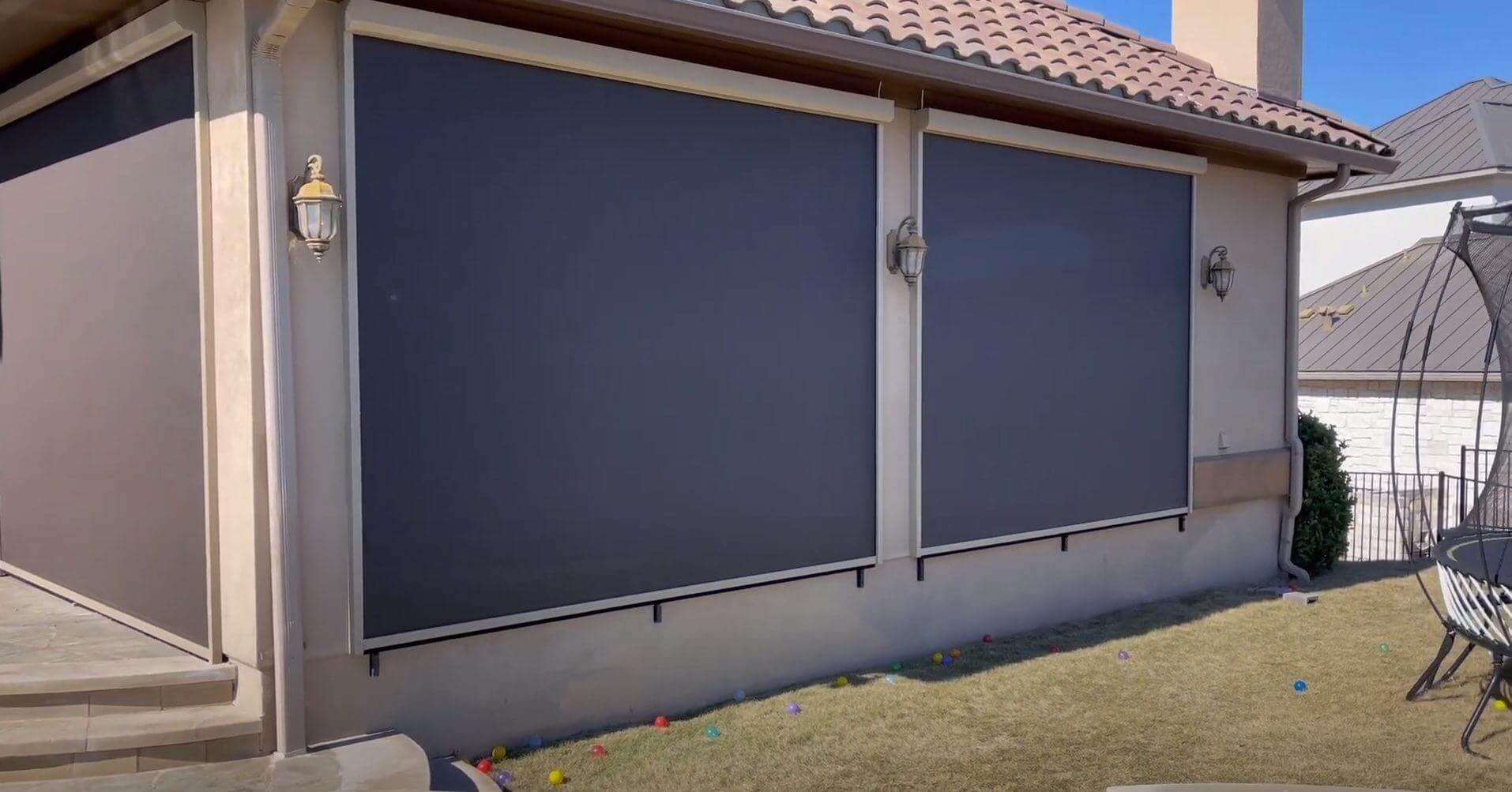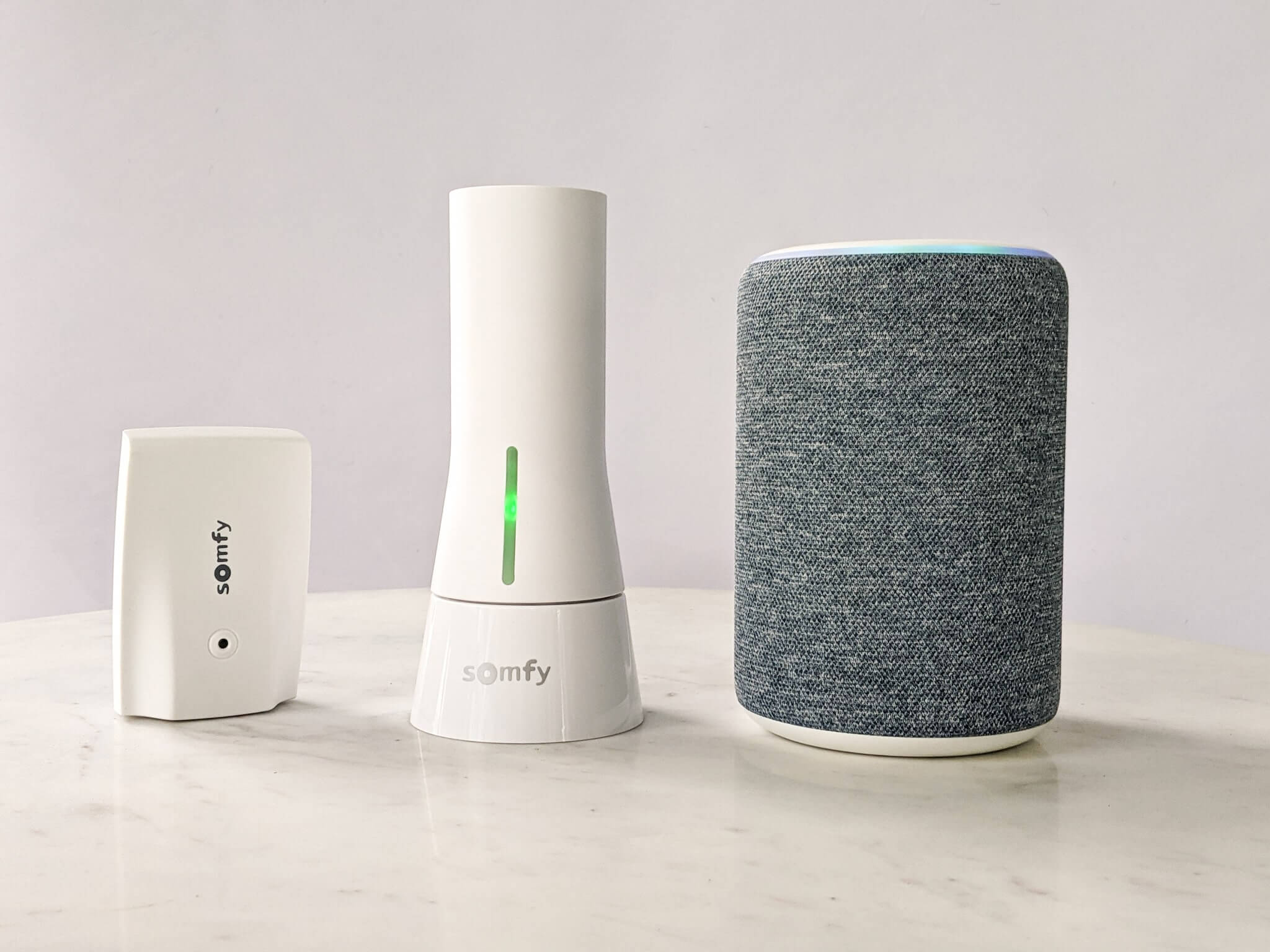 Limited Time Offer:
FREE Somfy TaHoma Upgrade ($550 Value) Compatible with Amazon Alexa & Google Assistant
Raise and lower your patio shades with voice commands or from your phone with the Somfy TaHoma smart shading system. Compatible with Google Assistant, Amazon Alexa, Philips Hue, IFTTT and Smart Things by Samsung. For a limited time, enjoy a FREE Somfy TaHoma smart shading system (up to a $550 value). Sign up for a FREE design quote today.
Critter and Weather Protection
Block Out the Outdoors
If you're sick of battling weather and bugs in your outdoor spaces, consider the benefits of a shade or patio screen in Fair Oaks Ranch, Texas. This exterior solution solves many problems, including:
Energy costs: Sun shades, patio screens and awnings can keep your home cooler, so you save on air conditioning.
Bugs and critters: Keep bugs, bats and birds away from your patio or porch with retractable screens so that you can enjoy your time outdoors.
Weather: You can block the beating sun, rain and wind with screens and shades around outdoor areas.
REQUEST A QUOTE Call Us At 512-264-1500
Our Services in Central Texas
Shading Texas offers various exterior shades and screens to provide sun, weather and insect protection for homes in central Texas. We carry motorized shades, and we can add Somfy MyLink™ for automation features. Explore the shading solutions we offer:
Sun Shades
Cover up windows that receive high amounts of light with retractable shades. These shades and screens can reduce the temperature in your house by up to 30 degrees while allowing you to enjoy your beautiful view.
Bug Screens
Maybe you're trying to relax on your patio but must constantly wave away flies and mosquitos. A bug screen can allow you to enjoy your outdoor spaces without the bother of bugs.
Retractable Awnings
You can enjoy the shade and a cooler spot to relax with an awning. Motorized solutions offer additional convenience because you can press a button to extend the awning over your deck.
Patio Enclosures
Make your outdoor living spaces more livable with patio enclosures featuring retractable screens and shades. Now you can get the most out of your patio with screens that reduce heat in the summer and shades that block wind and chill during the winter.
All we can say is their customer service is top-notch, Thanks guys! – STEVE & CINDY
Automate Your Patio Shades, Screens & Awnings
All Products Are Compatible With Amazon Alexa & Google Assistant
If you're looking for a way to easily open and close your patio shades, screens, and awnings, you've come to the right place. With our outdoor living products, you have full capability with Google Assistant & Amazon Alexa. Contact us today to learn more.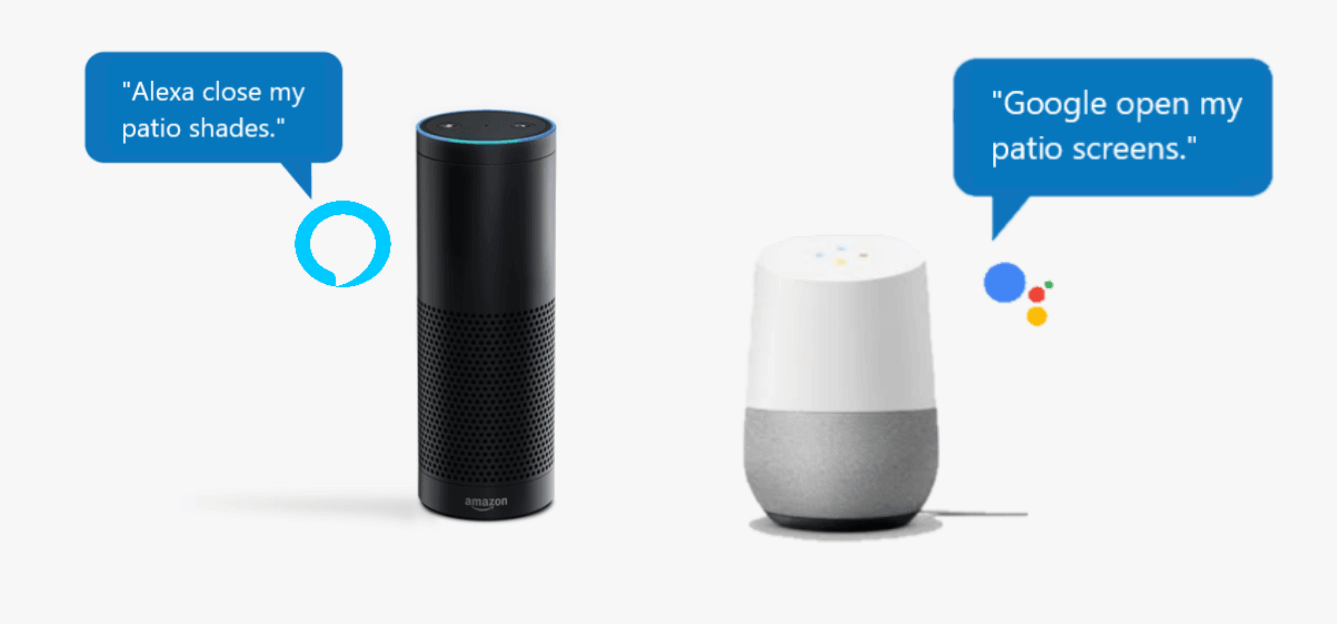 Shade Installations From Shading Texas
When you contact us for shade installation, we follow a specific process to ensure you get high-quality service and the products you want. Here is our process:
Initial consultation: We'll meet with you at your home to assess your space and offer the best solution for your needs.
On-site demonstration: You can look over sample products before you commit to the design and color and receive an on-site demonstration to understand how the product works before we install it.
Individualized quote: We'll create a custom quote after your demonstration based on the solution you choose.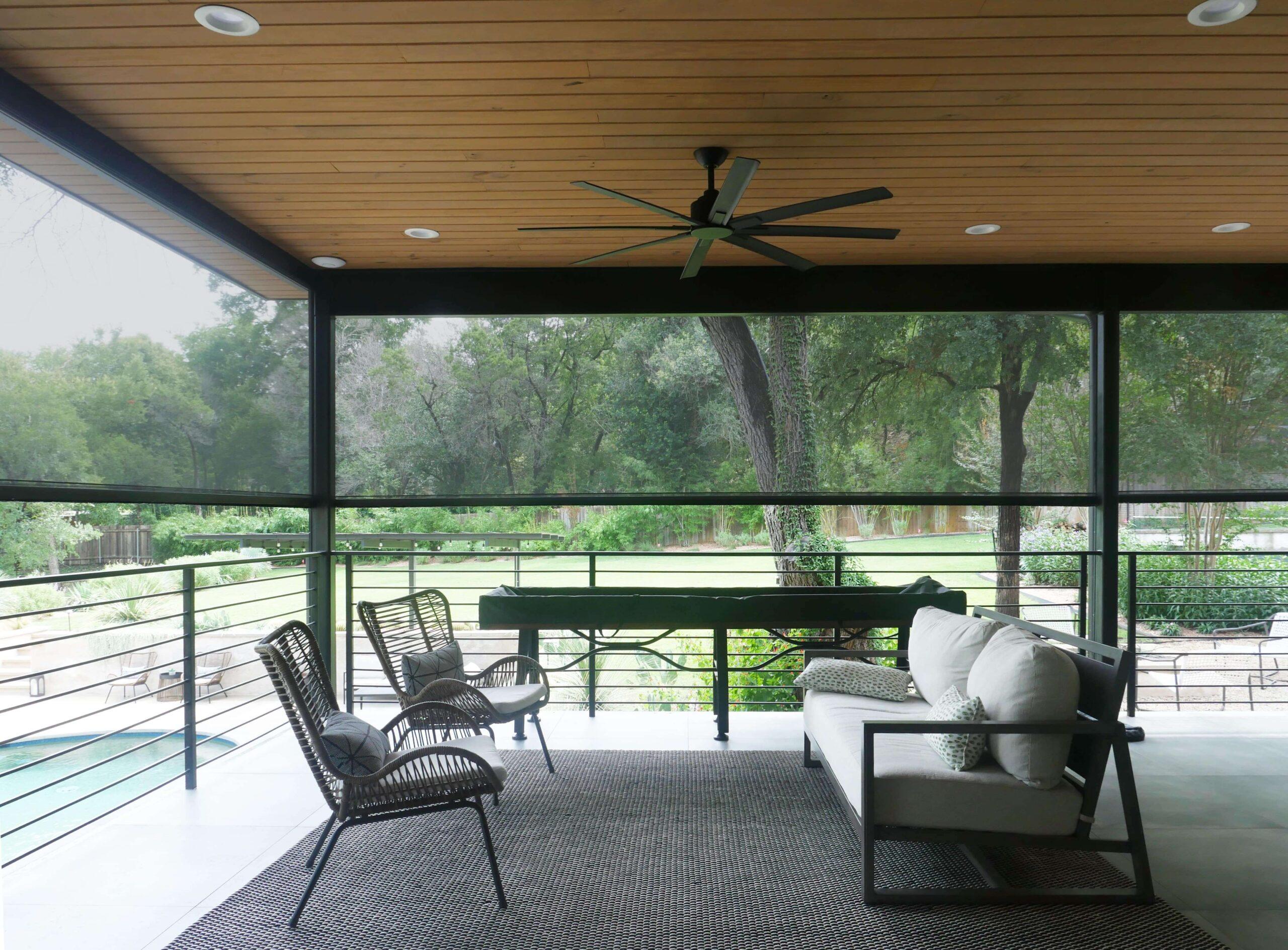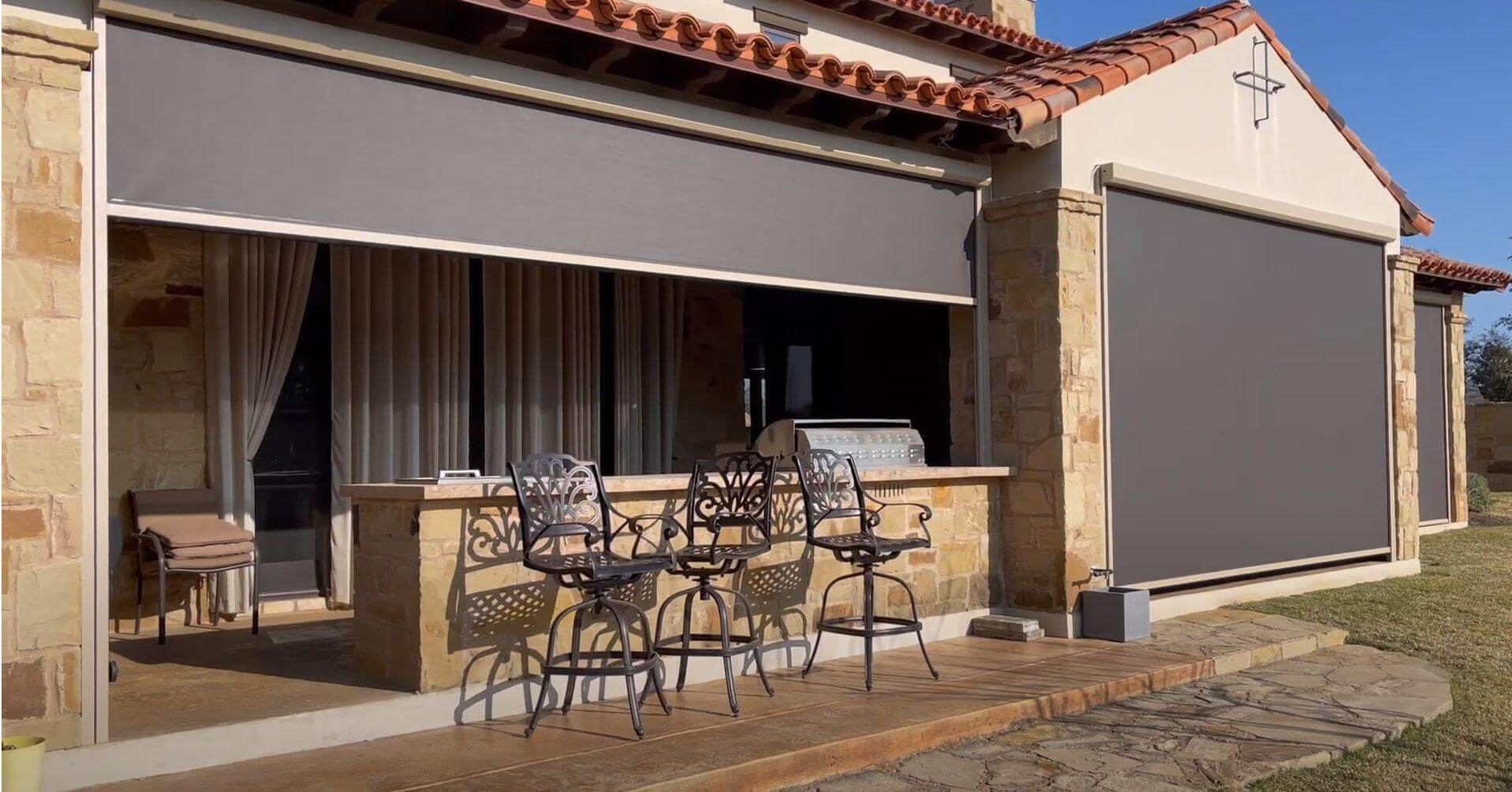 Enhance Your Space With Screens, Shades and Awnings in Fair Oaks Ranch
If you want the best shading company in Fair Oaks Ranch, Texas, to guide you through the process of choosing screens and shades, come to Shading Texas. We'll ensure you get the best solution for your home. Our team can install everything from bug screens to awnings. Contact us online for your free consultation.
CONTACT US TODAY
Are You Ready to Get Your New Awning or Screen Installed?