Beat The Heat
Shading Texas installs outdoor solar shades in Austin and San Antonio, Texas. Porch, deck or patio shades are fabric installations placed around your outdoor living spaces openings to limit the amount of light that shines through. You can pull your shades down to use them when you need to, then raise them back up to enjoy your full outdoor view. Get in touch to discuss solar shades for your home.
Solar Shades From Shading Texas
At Shading Texas, we use durable, stylish fabrics that look great against any home's exterior. These solar shades feature fiberglass cores with vinyl coatings for optimal UV-blocking performance and durability. We can install outdoor shades up to 25 feet wide to cover large openings with one sheet instead of using two or three that blow in the wind more easily.
You can customize your shade's color, from the fabric and screen down to the housing. The shade's open factor is also up to you. A greater open factor allows more visibility, while a lower open factor increases thickness for greater sun protection and privacy.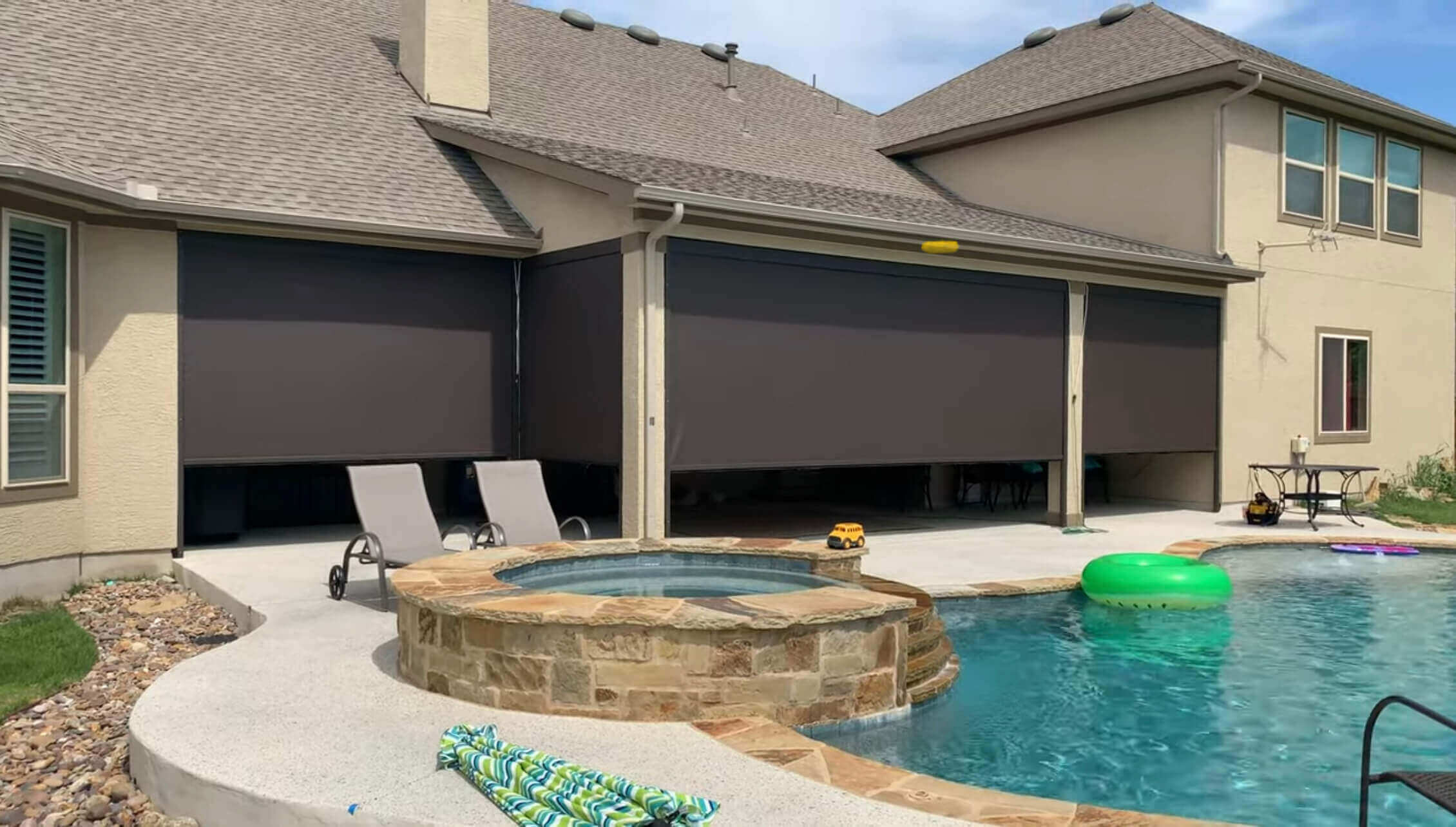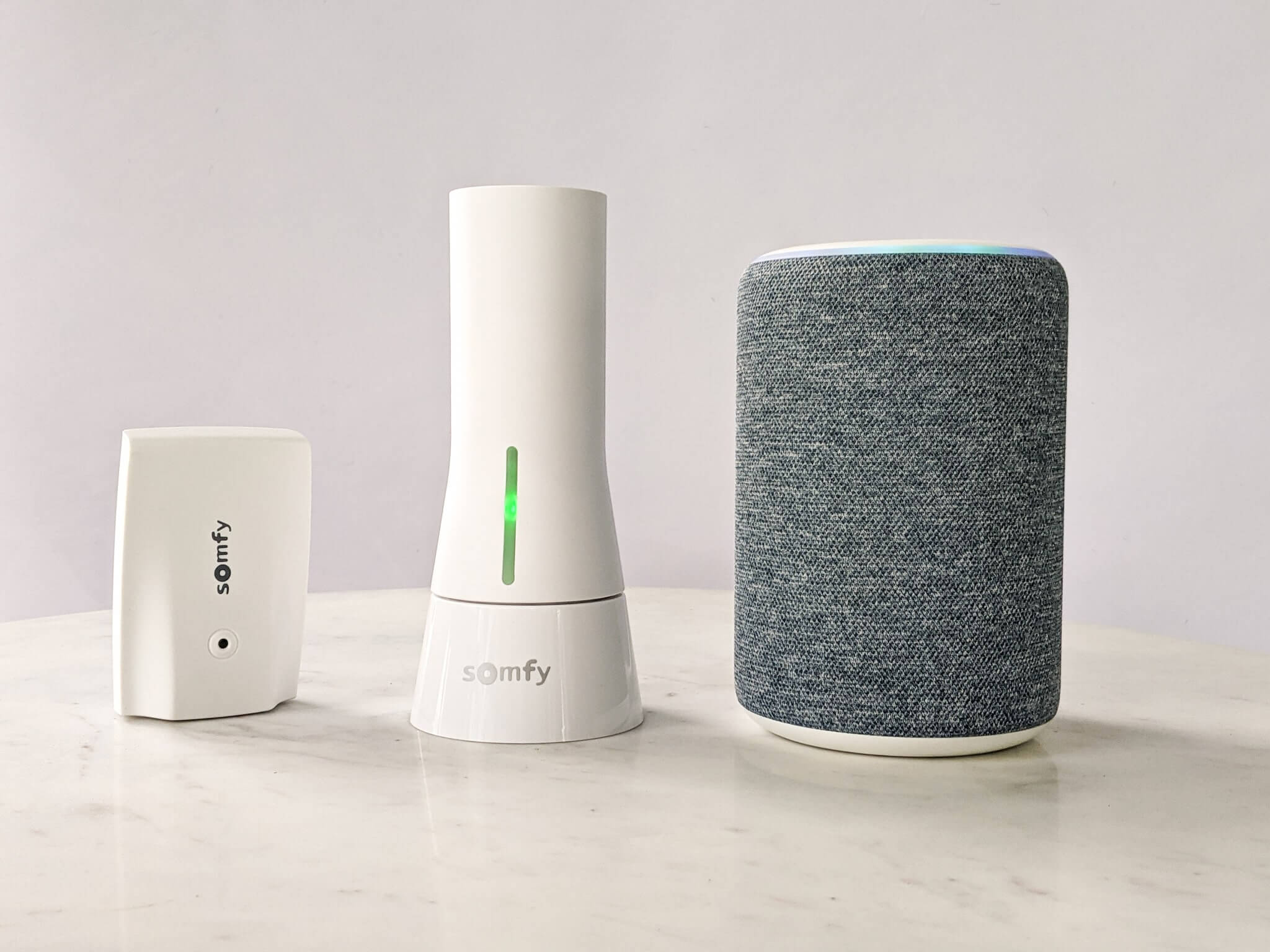 Limited Time Offer:
FREE Somfy TaHoma Upgrade ($550 Value) Compatible with Amazon Alexa & Google Assistant
Raise and lower your patio shades with voice commands or from your phone with the Somfy TaHoma smart shading system. Compatible with Google Assistant, Amazon Alexa, Philips Hue, IFTTT and Smart Things by Samsung. For a limited time, enjoy a FREE Somfy TaHoma smart shading system (up to a $550 value). Sign up for a FREE design quote today.
Motorizing Your Solar Shades
When you choose Shading Texas, you can outfit your solar shade with a motorized opener. Our motorized solar shades open and close with the push of a button, and you can use a remote or the smartphone app.
Automate Your Patio Shades, Screens & Awnings
All Products Are Compatible With Amazon Alexa & Google Assistant
If you're looking for a way to easily open and close your patio shades, screens, and awnings, you've come to the right place. With our outdoor living products, you have full capability with Google Assistant & Amazon Alexa. Contact us today to learn more.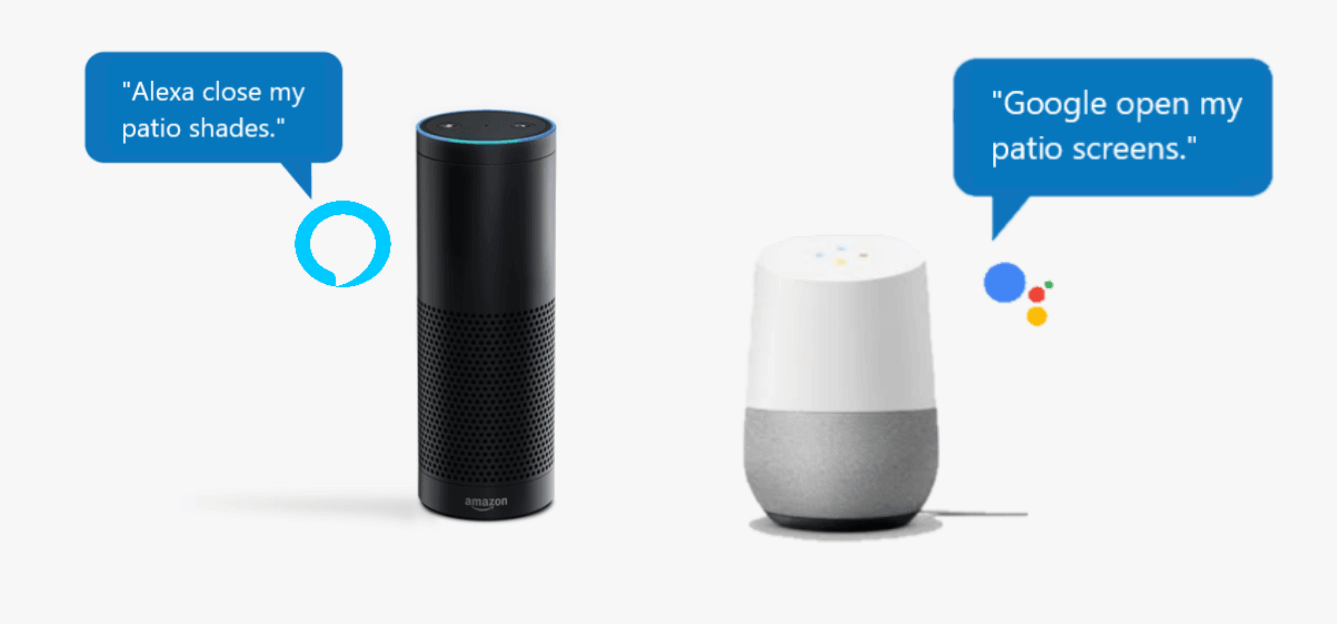 Experience the Benefits of Solar Shades for Texas Homes
Texas is scorching hot in the summertime, and the sun contributes to those extreme temperatures. We design solar shades so that you can enjoy your outdoor living space no matter how bright and hot it gets. Here's how you can benefit from our outdoor solar shades:
Comfort: A solar shade can keep your porch, deck or patio 20 to 30 degrees cooler on a hot day. What's more, our shades block sunlight and ultraviolet rays so you can avoid sunburn during the day and enjoy the sunset in the evening.
Energy efficiency: When the sun shines directly against your home, your air condition system works harder to keep the inside cool. Solar shades put distance and a physical barrier between your home and the sun's rays to optimize your air conditioner's efficiency.
Seclusion: We all love our neighbors, but every family needs some alone time and privacy. Solar shades preserve your view while preventing anyone outside from seeing in so that you can enjoy some outdoor time to yourself.
Choose Shading Texas
Shading Texas is proud to have over 40 years of experience serving communities in Austin and San Antonio. We do the little things that make all the difference when it comes to craftsmanship and customer service. Choose Shading Texas for:
Premium fabrics, casings and motors from top manufacturers.
Dozens of customization options.
Rapid one-day installations.
Our dependable five-year installation warranty.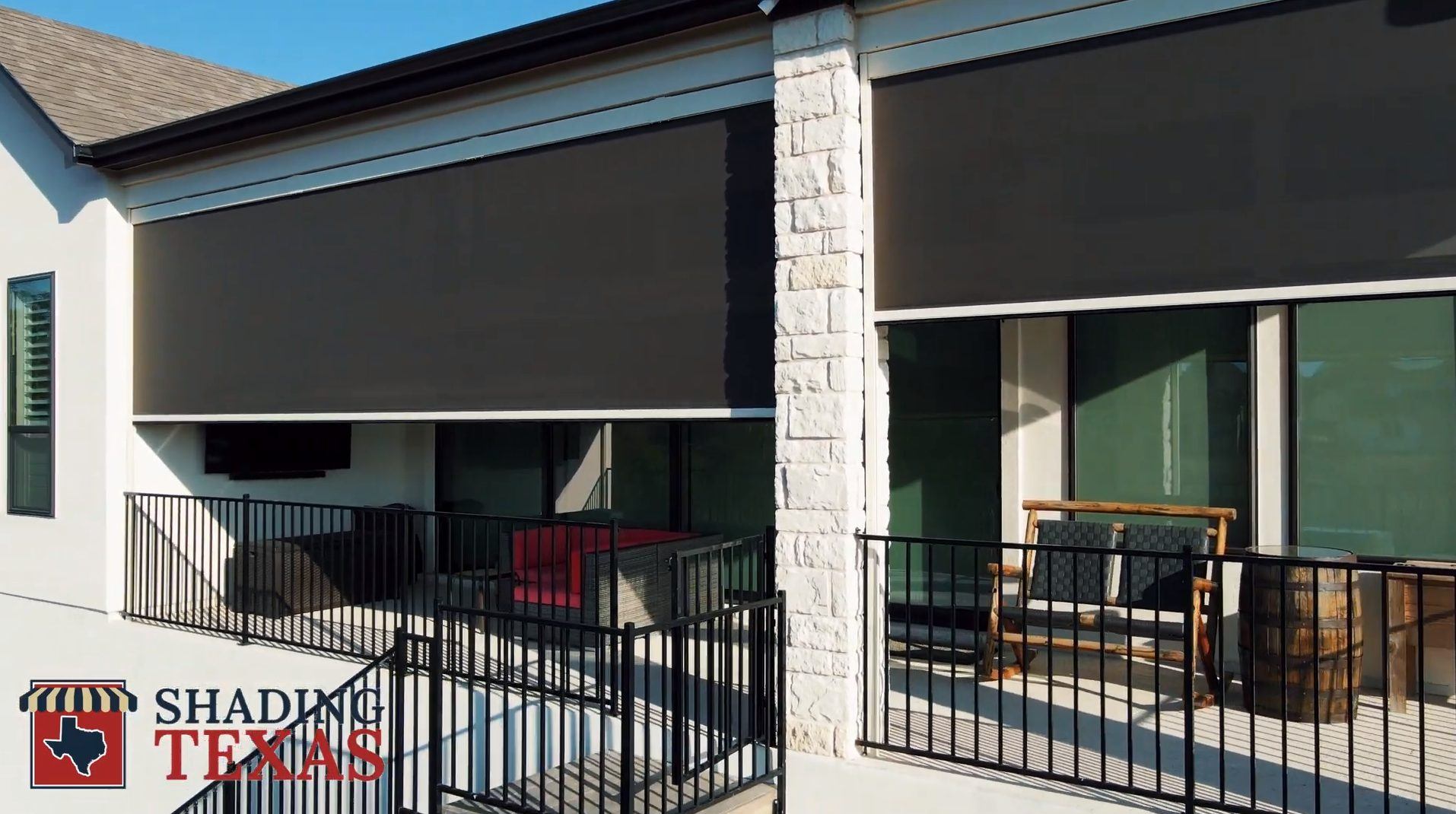 Request a Free Quote
Shading Texas is available to give you a free quote for outdoor living shade solutions in San Antonio and Austin. Our friendly team will come by to discuss our offerings and develop the best solar shade configuration for your home. Contact Shading Texas online to start the process.
CONTACT US TODAY
Are You Ready to Get Your New Awning or Screen Installed?