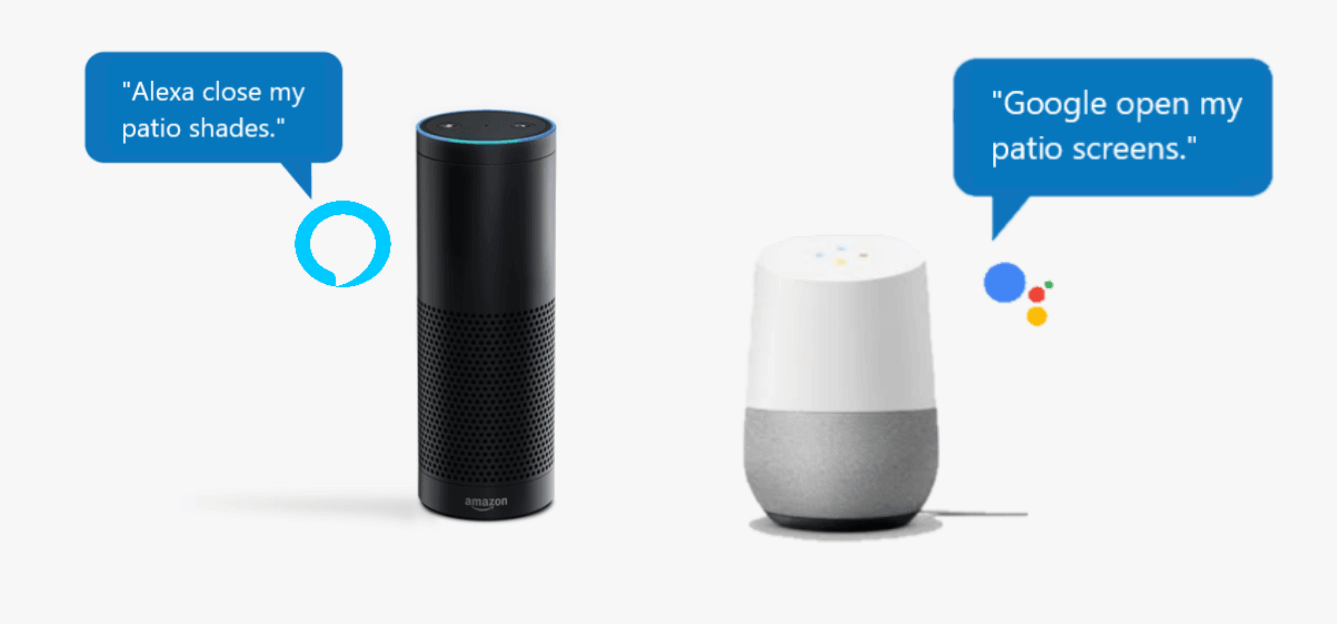 Automate Your Patio Shades, Screens & Awnings
All Products Are Compatible With Amazon Alexa & Google Assistant
If you're looking for a way to easily open and close your patio shades, screens, and awnings, you've come to the right place. With our outdoor living products, you have full capability with Google Assistant & Amazon Alexa. Contact us today to learn more.
Motorize & Automate Your Patio Shades, Screens & Awnings
At Shading Texas, we integrate our products with the latest motorization and automation technology for maximum comfort. All of our installations come equipped with remote control operation, and if you have a smartphone or tablet, you can control your shading and privacy products using an app. For added convenience, we offer additional automation services in Austin & San Antonio, Texas, including timers and wind sensors for automatic retraction during severe weather.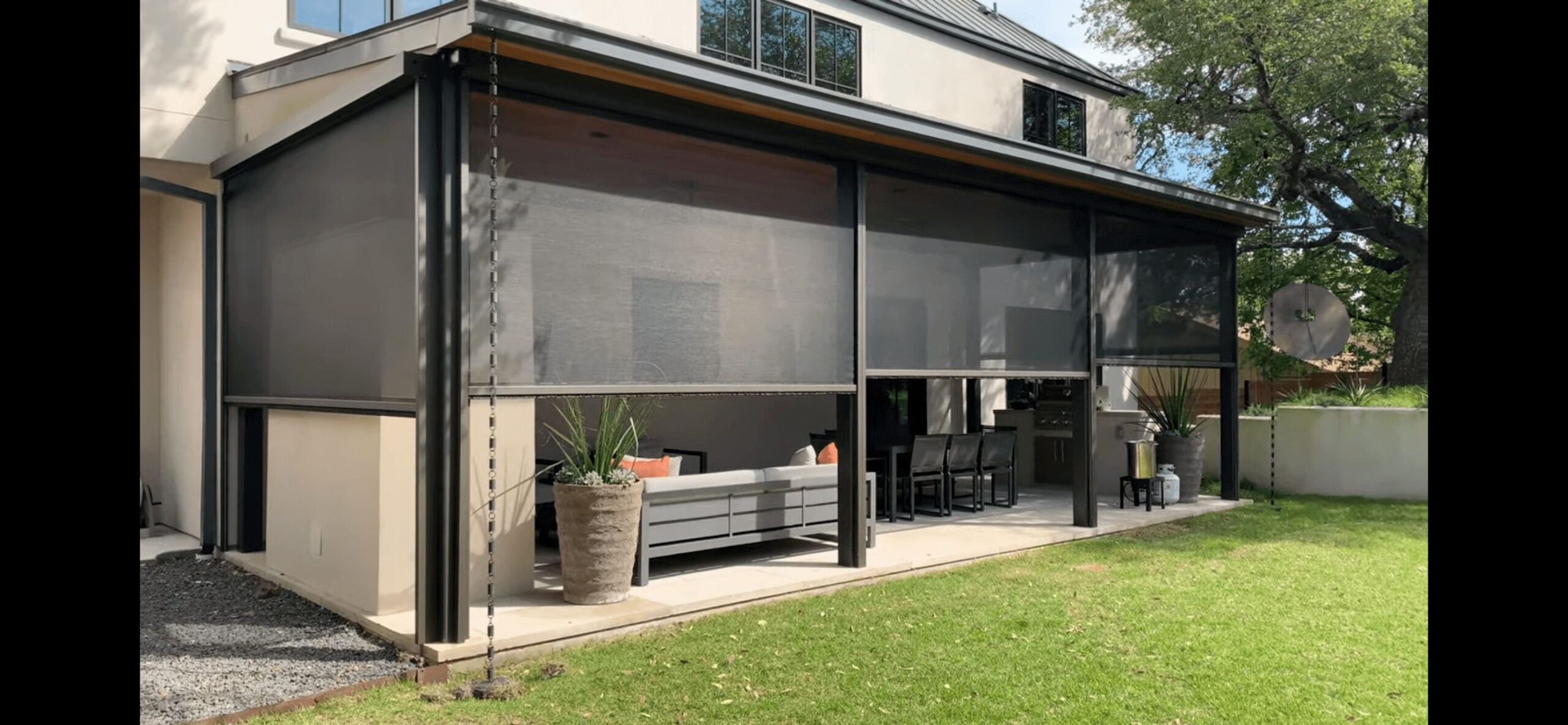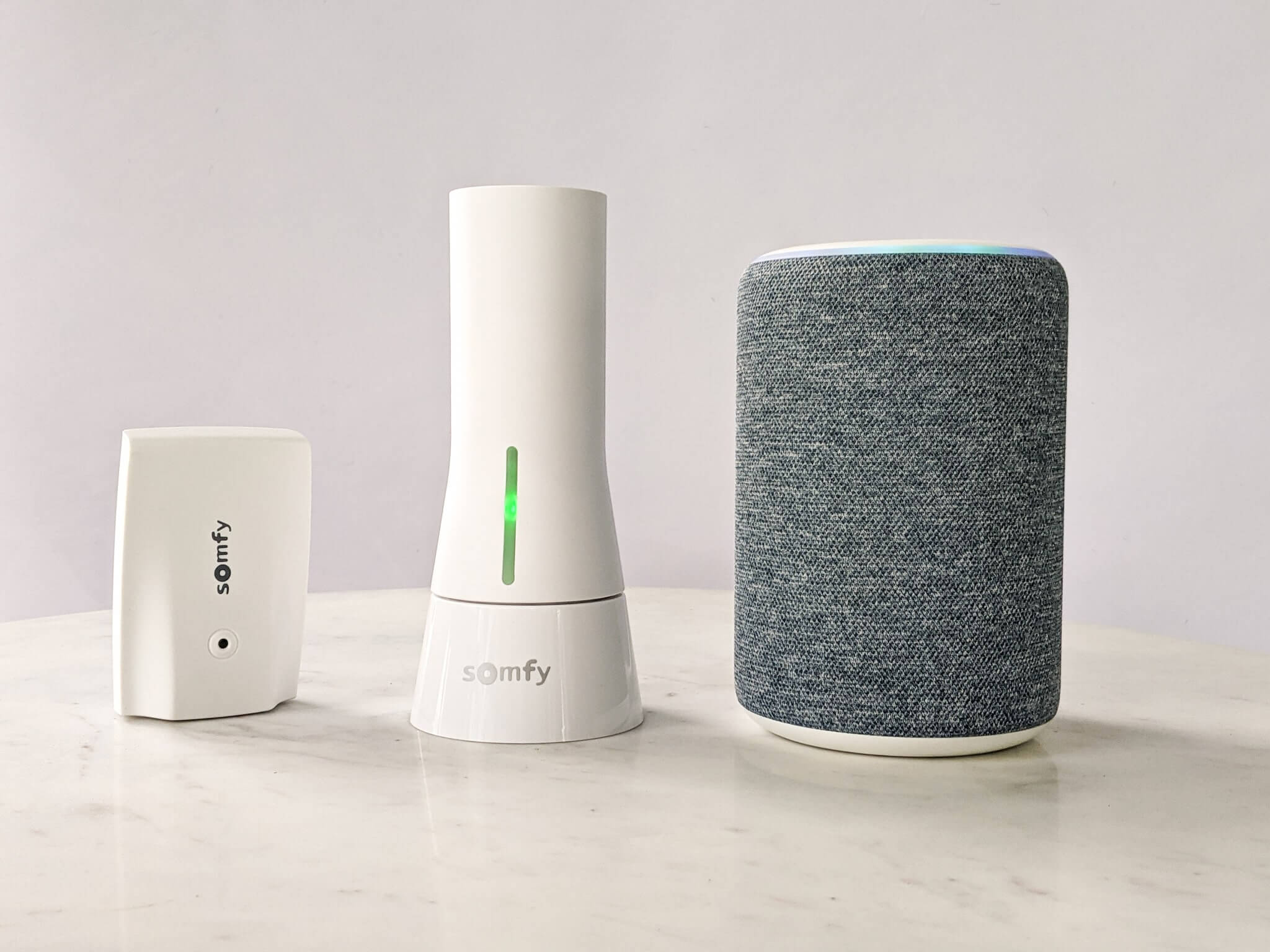 Limited Time Offer:
FREE Somfy TaHoma Upgrade ($550 Value) Compatible with Amazon Alexa & Google Assistant
Raise and lower your patio shades with voice commands or from your phone with the Somfy TaHoma smart shading system. Compatible with Google Assistant, Amazon Alexa, Philips Hue, IFTTT and Smart Things by Samsung. For a limited time, enjoy a FREE Somfy TaHoma smart shading system (up to a $550 value). Sign up for a FREE design quote today.
Motorized Retractable Awnings
Our motorized retractable awnings are available in a wide variety of colors and patterns to match your home, and you can equip yours with several shade automation services in Austin and the surrounding central Texas area. All of our awnings come with wind sensors and remote control as standard features, and we have additional options available.
REQUEST A QUOTE Call Us At 512-264-1500
Motorized Patio Shades
Protect your home, health and property with motorized sun shades that you can deploy anytime you feel the heat start to rise. With our custom sun shades, you can enjoy privacy from the neighbors while preventing up to 80% of the sun's rays from getting into your home.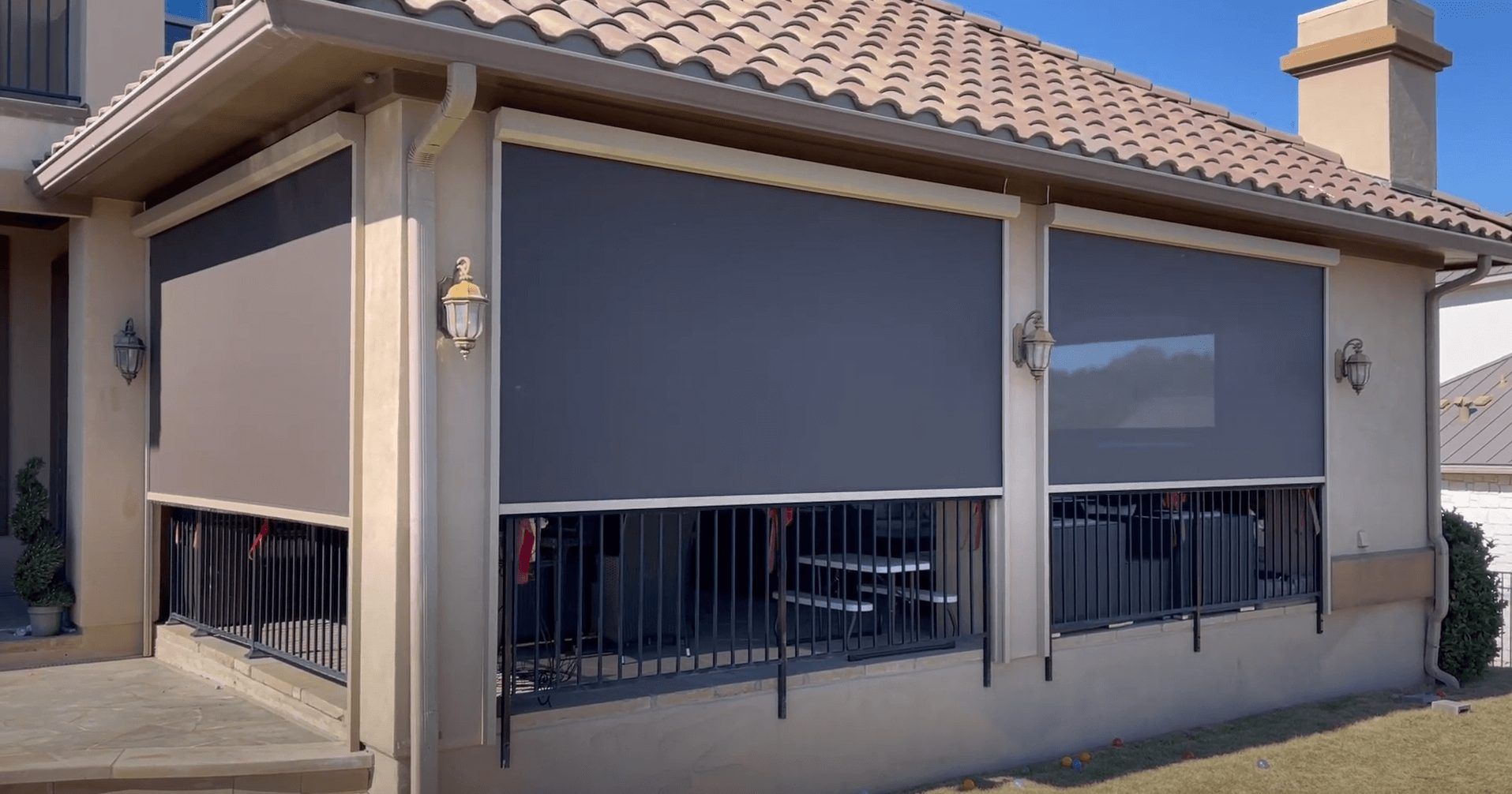 Motorized Bug Screens
Mosquitoes, flies, ants and many other insects are quick to spoil outdoor fun, but with our insect screens installed on your home, you can keep them away whenever you want. These screens are made from a dense mesh to stop insects of all sizes from coming into your spaces and threatening your family.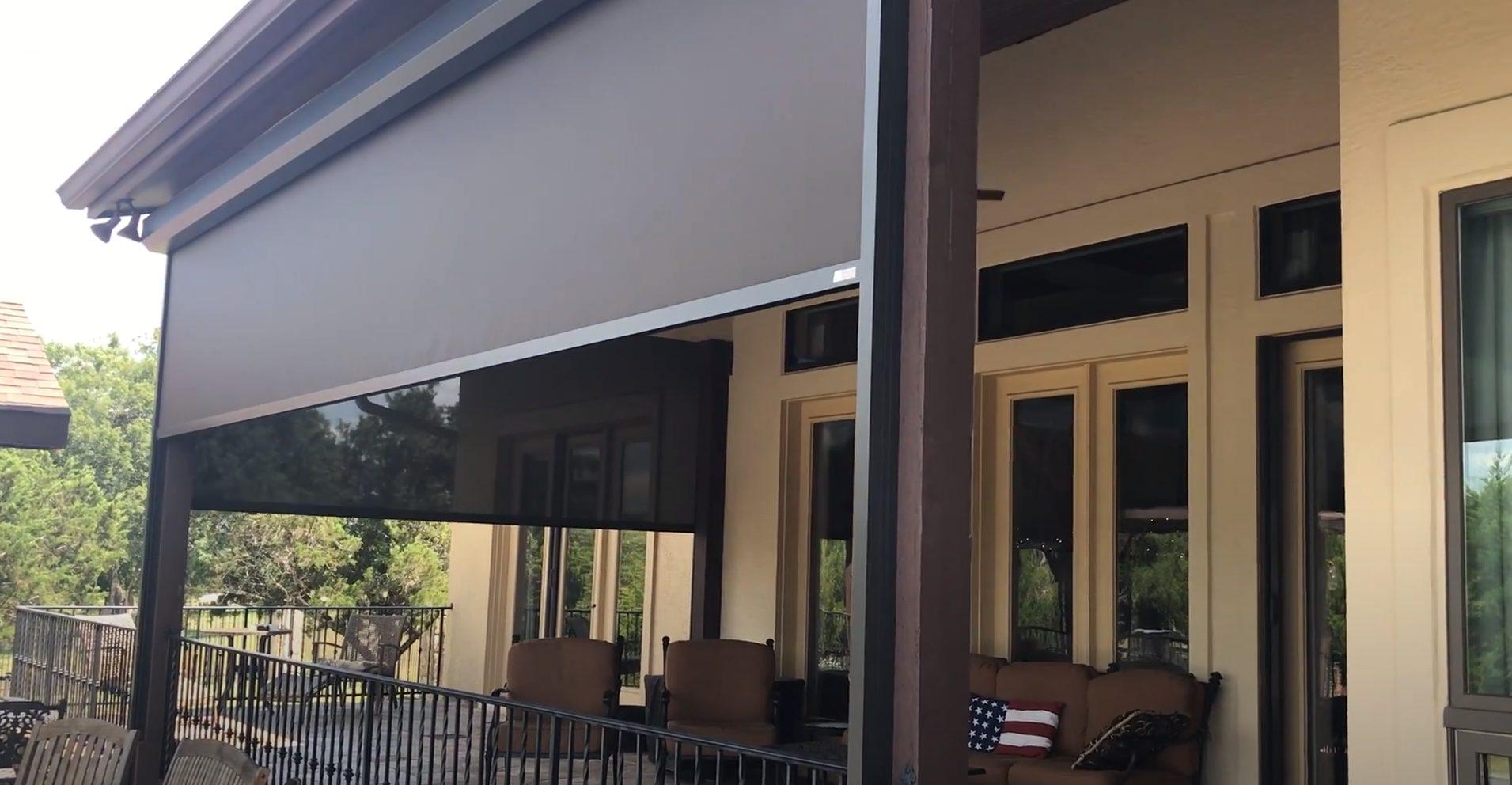 Mobile App Integration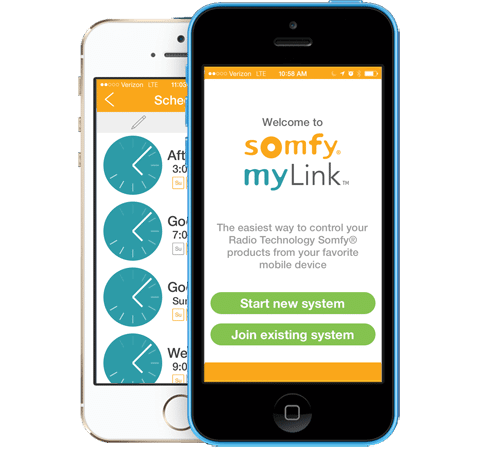 At Shading Texas, we make it easy to stay cool, enjoy your privacy, and keep your family protected with simple controls that anyone can learn to use. Our products are compatible with your iOS or Android devices through the Somfy® myLink™ mobile app.
REQUEST A QUOTE Call Us At 512-264-1500
The Benefits of Motorizing Your Porch, Patio or Deck
All of our products deliver a wide range of advantages, but with motorization and automation, you can gain access to even more. With our motorization services in Austin and the surrounding central Texas area, your additional benefits will include:
Convenience: With our remote controls and app integration, you'll find that controlling your preferred level of shade and security is simple.
Protection: Using motorization and automation, you can quickly gain complete privacy and protection from prowlers and the elements.
Assurance: Our shade automation services in Austin and all of central Texas, are always on the job, and you can set yours on a schedule that meets your needs.
The Shading Texas Difference
At Shading Texas, we specialize in providing shading solutions in Austin and the greater area, and our team has over 40 years of experience in the business. We stand behind our products and our work, and we offer warranties on all shading solutions and product installation. We are confident you will be happy with your selection. If you are not thrilled with your products, we'll do everything we can to give you the satisfaction you deserve.
CONTACT US TODAY
Are You Ready to Get Your New Awning or Screen Installed?