Motorized Patio Screens for the Modern Home
Motorized Patio Enclosures In Austin & Central Texas
At Shading Texas, we have the widest selection of porch screens for you to choose from. Enjoy the outdoors with your family without dealing with the heat or cold at any time with our patio screens, like our popular retractable deck screens in Austin, San Antonio and the surrounding central Texas area. Learn how yours can be operated in your home with the simple click of a button!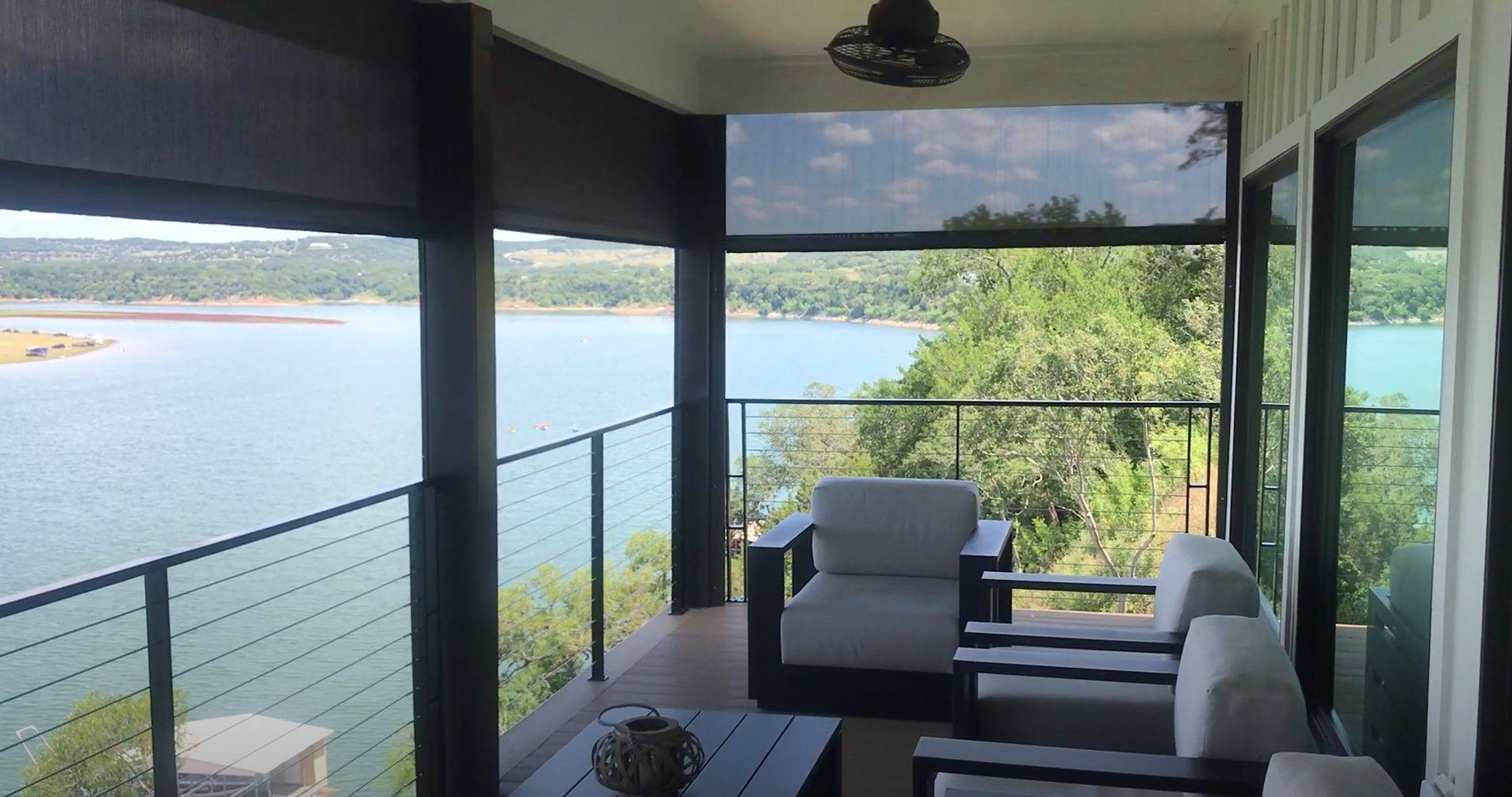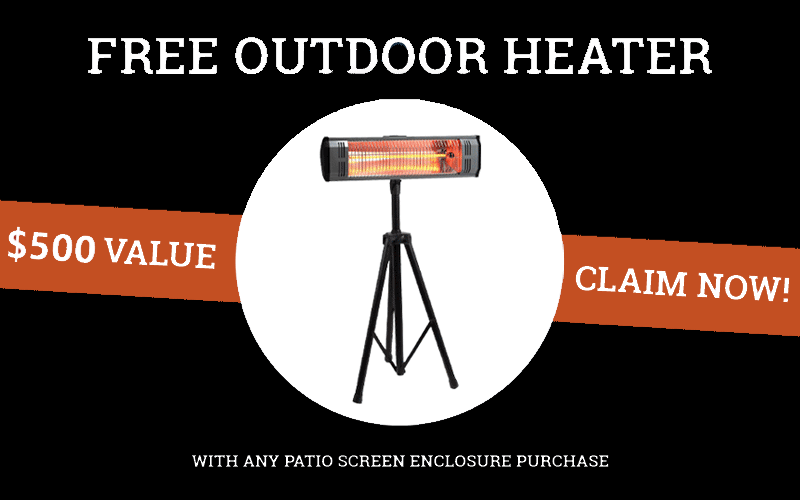 Limited Time Offer:
FREE Outdoor Heater ($500 Value)
Keep those pesky bugs away with our custom motorized patio shades, patio screens and patio enclosures! For a limited time, enjoy a FREE patio heater (up to a $500 value). Sign up for a FREE design quote today.
Ultimate Performance & Patio Protection
Enjoy the Outdoors without the Elements
You won't have to worry about the heat bearing down while you relax with our screens and during the winter, our screens will help insulate your patio room. Add a personal cooler or heater and you can enjoy the outdoors no matter the temperature outside!
Premium, Durable, Expansive, & Long-Lasting Fabric
We use Mermet's Fiberglass fabrics to handle harsh weather in Central Texas. The average solar screen suffers from wear and tear thanks to cheaply made fabric. At Shading Texas, we design our screen rooms with fabric to last your patio for years after we install it!
REQUEST A QUOTE Call Us At 512-264-1500
Motorized for the Modern Home
Operate your patio screens from your smartphone or remote control. Spend less time setting up your motorized patio enclosure and more time relaxing in your revamped patio. We design our patio screens to suit various sizes of larger patios!
Automate Your Patio Shades, Screens & Awnings
All Products Are Compatible With Amazon Alexa & Google Assistant
If you're looking for a way to easily open and close your patio shades, screens, and awnings, you've come to the right place. With our outdoor living products, you have full capability with Google Assistant & Amazon Alexa. Contact us today to learn more.
REQUEST A QUOTE Call Us At 512-264-1500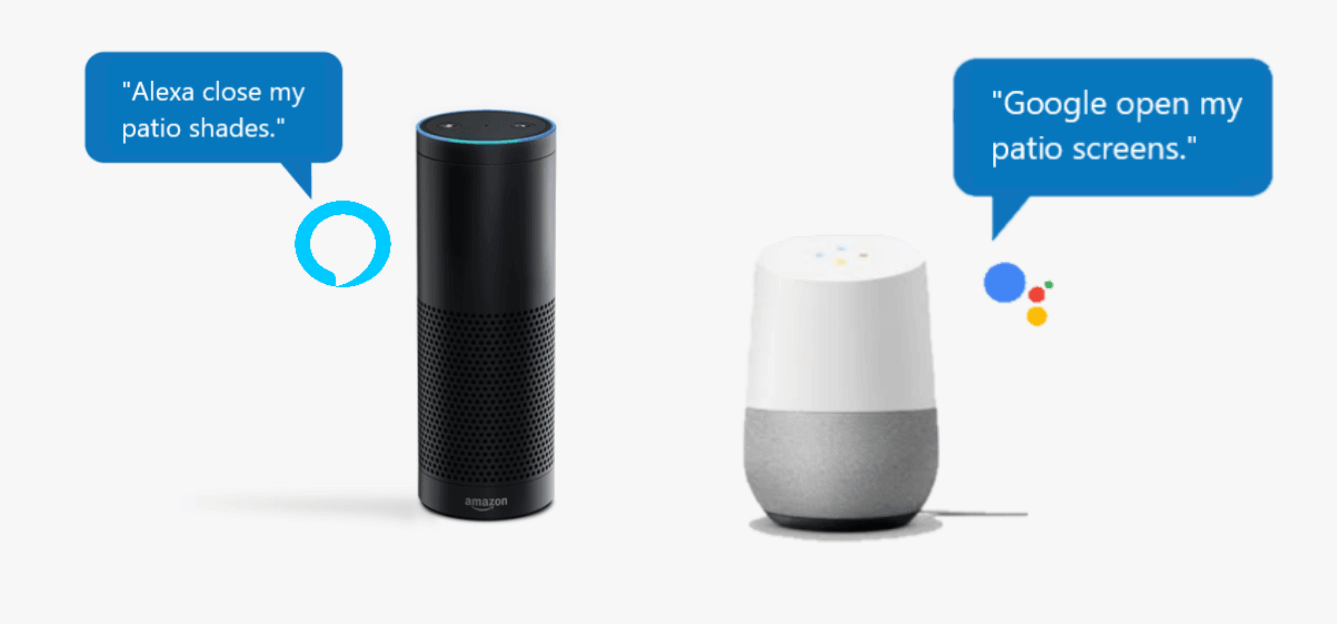 Ultimate Performance & Patio Protection
Powerful UV Barriers
Our patio screens are capable of blocking up to 77% of UV rays for premium heat protection. Ultraviolet light is destructive to your home and hazardous to your health. Protect yourself and your furniture's fabric and colors from severe UV damage with our patio enclosure. While blocking out harmful rays that the eyes can't detect, you'll also eliminate glare and reflected heat, making it easier to see and helping to reduce the temperature on your patio. Start enjoying the outdoors without the heat to ruin the day!
A Relaxing, Pest-Free Patio
We design our patio enclosures with no breaks or seams around your patio. Say goodbye to annoying pests and trespassing animals on your patio with our help. Our motorized patio enclosures for sale in Austin Texas, Round Rock, Cedar Park and the surrounding central Texas area, are proven to block mosquitoes, flies, scorpions, spiders, ants, rodents, birds and any other bugs or critters that want to spoil the fun. Keep the fun and relaxing moments in, and keep the pests out to protect yourself and anyone on your patio from painful bites, injury and disease.
REQUEST A QUOTE Call Us At 512-264-1500
5-Year Worry-Free Warranty
As the leading motorized patio enclosure dealer in Austin TX area, we offer the best warranties available for motorized patio enclosures in the entire region. From the start, your investment will be protected by us. If your screens are damaged from severe wind speeds from up 100 MPH, we'll replace them free of charge!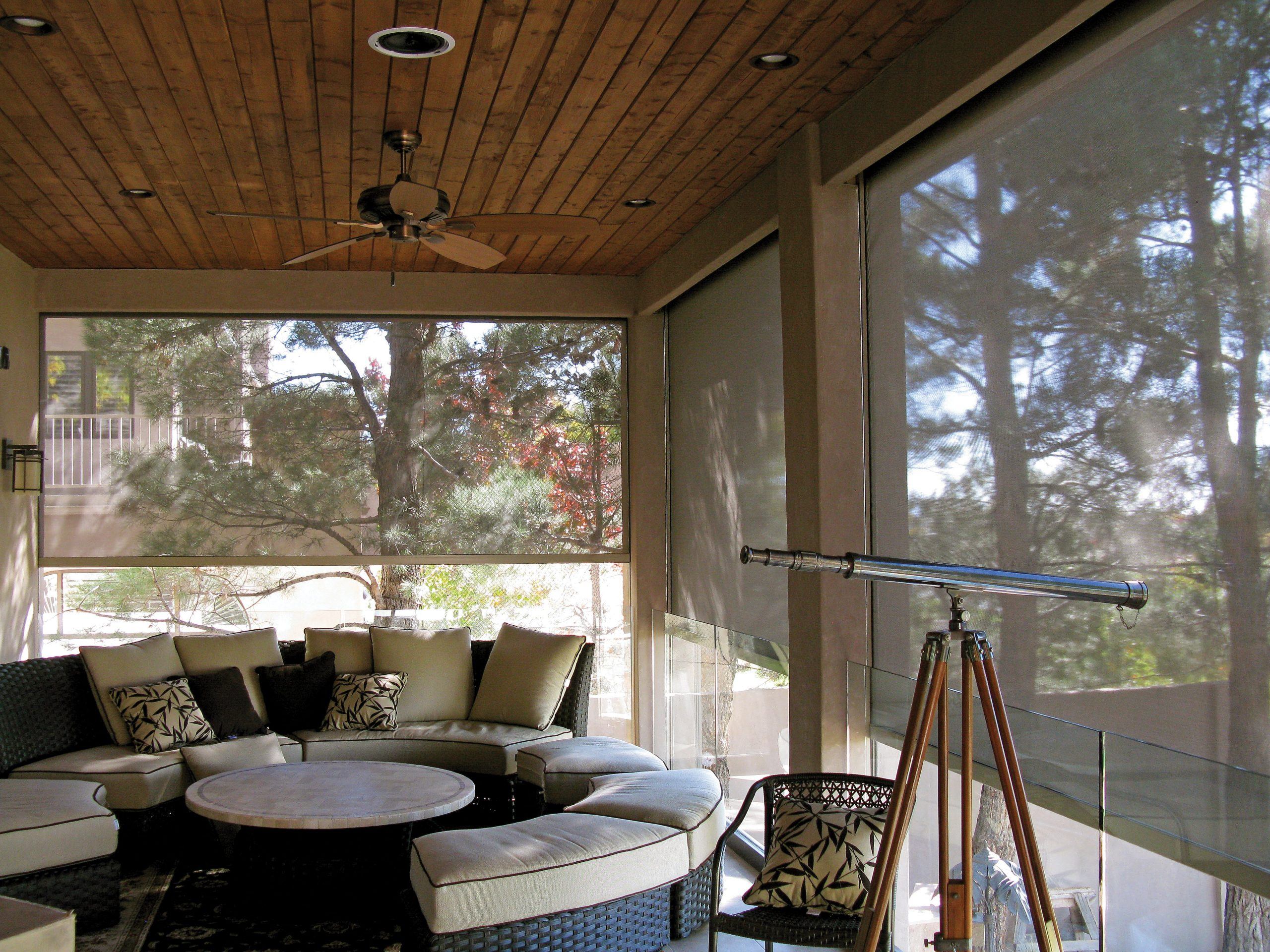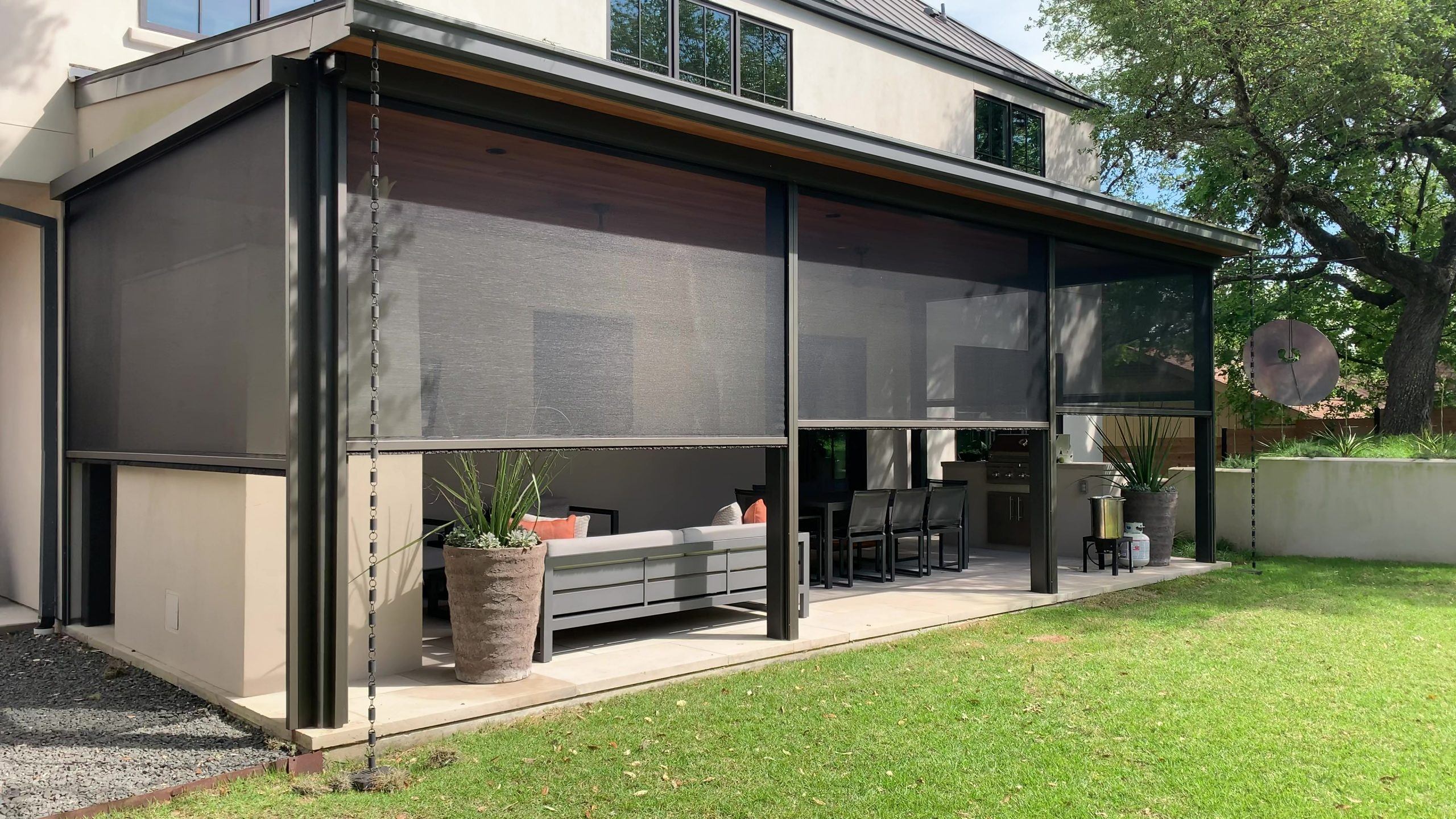 Insect Patio Screens
Your screen enclosure can fit retractable insect patio screens to protect you during the worst insect months. Densely woven Mermet vinyl lets you see outside while the central Texas bugs are kept out. Enjoy the outside in safety and entertain in the comfort of an insect free patio enclosure. When there are no bugs around, press a button and retract your screen.
REQUEST A QUOTE Call Us At 512-264-1500
Patio Sun Shades
Enjoy the outside without straining your eyes. Shading Texas has patio enclosures designed to cut sun exposure so that you and your loved ones can enjoy the view without having to shield your eyes. Our patio enclosures for sale in Austin and the surrounding central Texas area are specially fabricated for the most UV protection, blocking direct sunlight and the light reflected from other surfaces. Whether you want complete shade for your patio or only a little, we can give you the shade you want.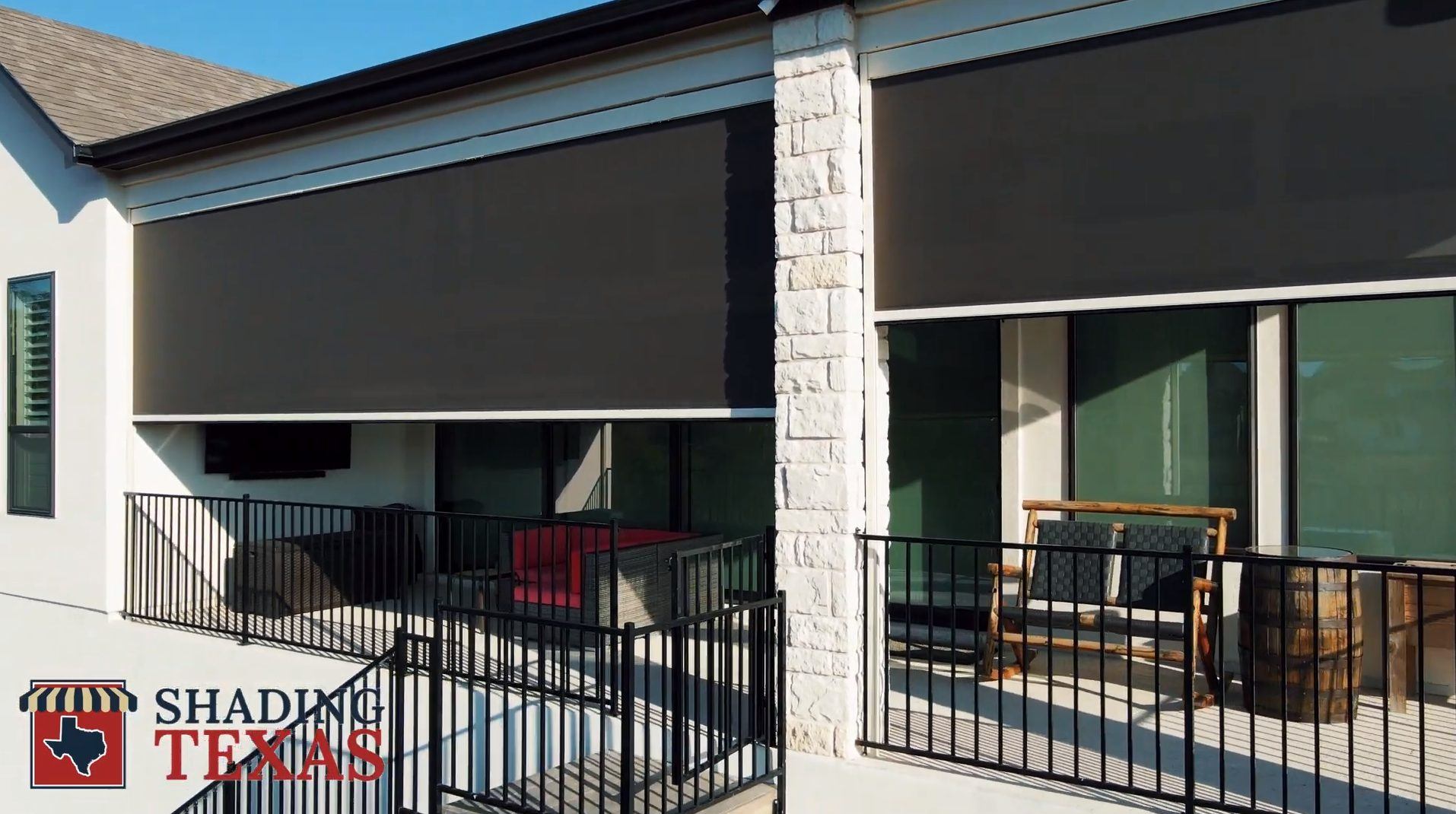 CONTACT US TODAY
Are You Ready to Get Your New Awning or Screen Installed?