Beat The Heat
The weather in Texas can be unpredictable and intense. From blazing sun to pouring rain, your house protects you from the elements year-round. What if there was a way to increase your home's efficiency while allowing you to enjoy more of it any time you want? Wind screens do that.
Installing a strong wind screen around doors and windows adds an extra layer of protection for you and your home. Enclosing your patio helps you spend more time outside whenever you want.
REQUEST A QUOTE Call Us At 512-264-1500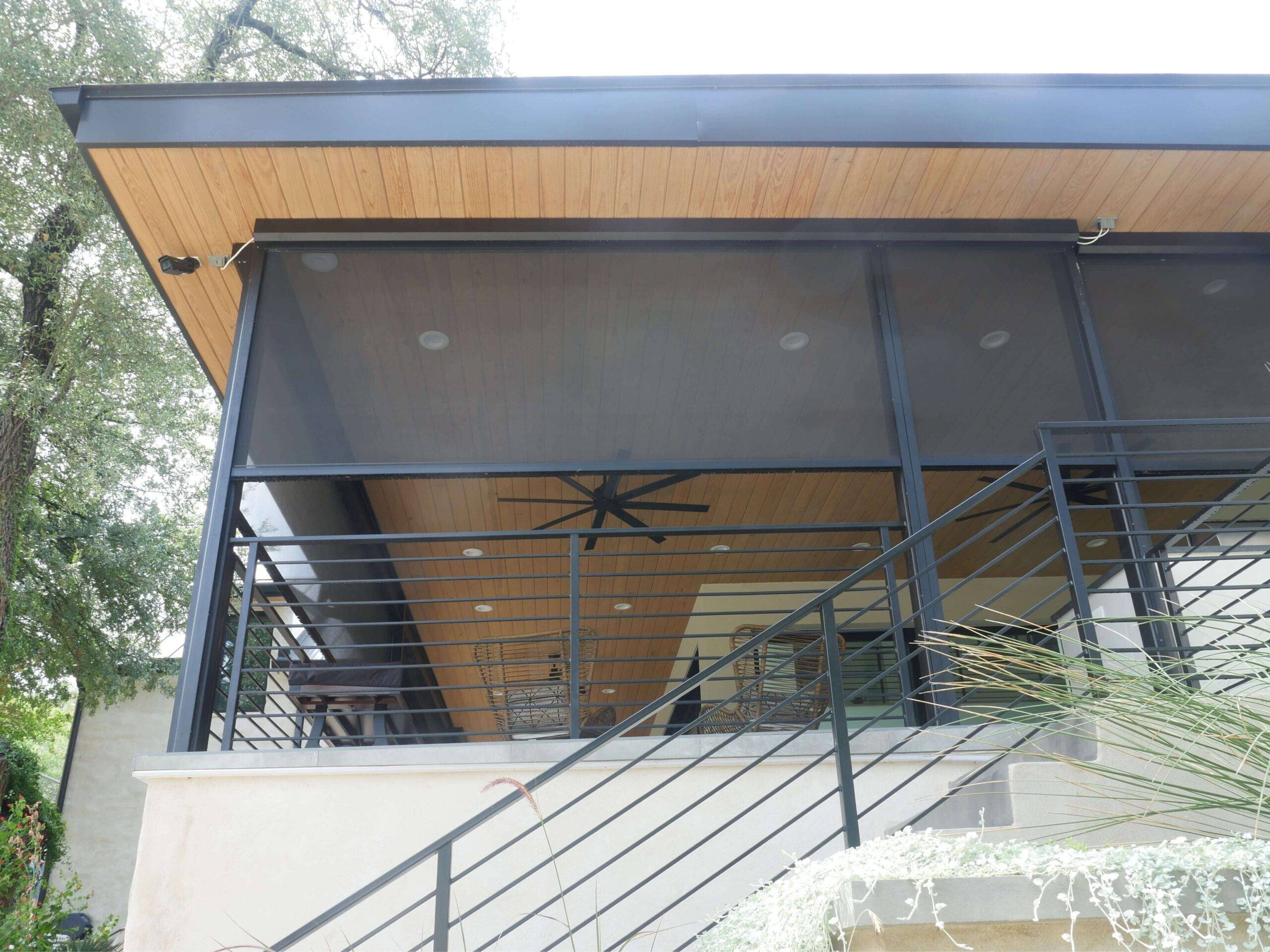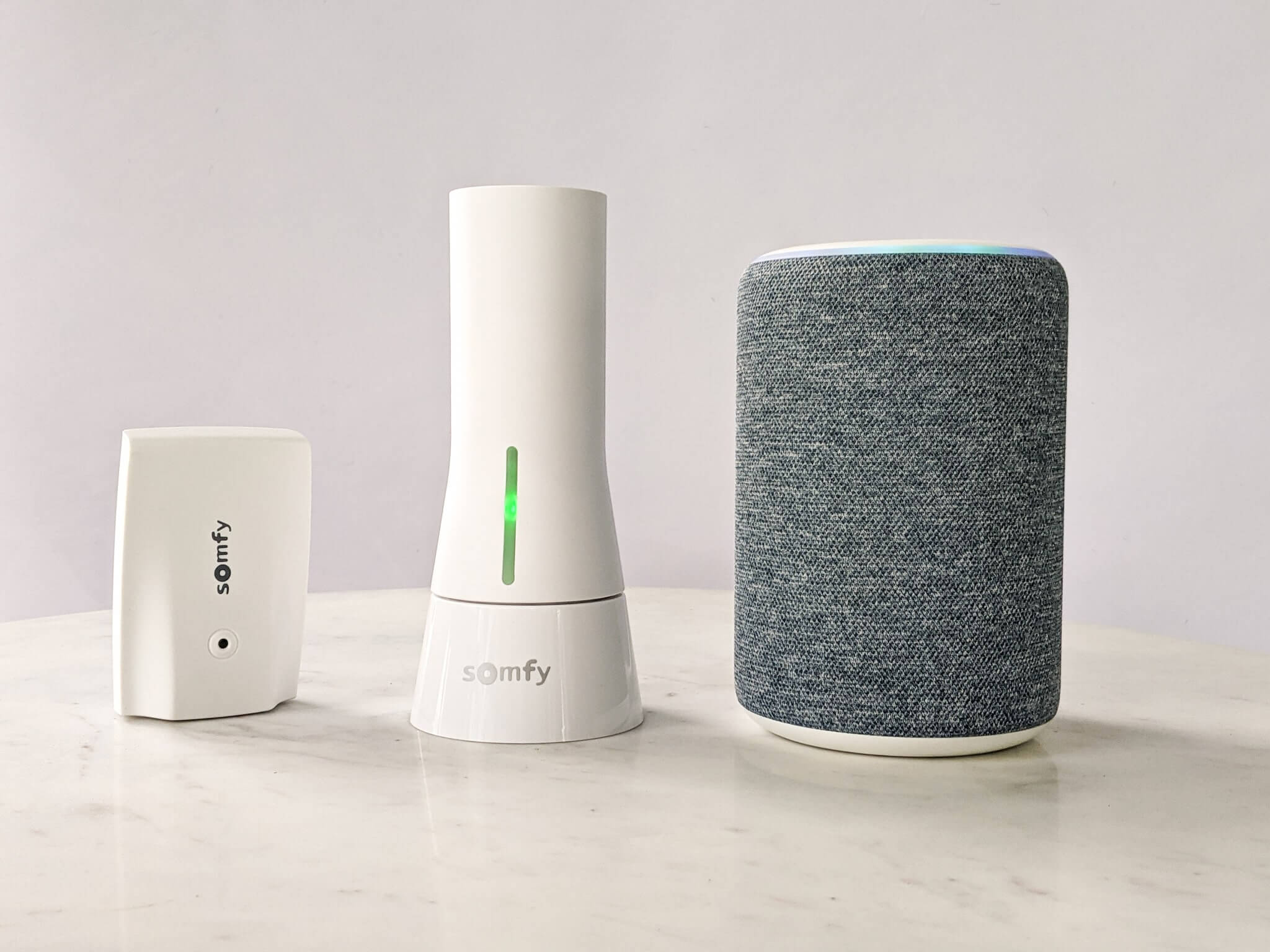 Limited Time Offer:
FREE Somfy TaHoma Upgrade ($550 Value) Compatible with Amazon Alexa & Google Assistant
Raise and lower your patio shades with voice commands or from your phone with the Somfy TaHoma smart shading system. Compatible with Google Assistant, Amazon Alexa, Philips Hue, IFTTT and Smart Things by Samsung. For a limited time, enjoy a FREE Somfy TaHoma smart shading system (up to a $550 value). Sign up for a FREE design quote today.
The Benefits of Wind Screens
Wind screens are durable — even in high wind situations, these screens hold up. They protect your home from excessive damage and keep your outdoor furniture from being blown away during a storm.
Our wind screens are good for more than blocking wind. You can enjoy your patio through all kinds of weather. From the blazing summer sun to the chilly winter months, a wind screen can allow you to use your patio year-round. In the summer, Shading Texas screens can keep your patio up to 30 degrees cooler than the weather outside. That means family old and young can visit and spend time with you outside without fear of overheating or heat sickness.
REQUEST A QUOTE Call Us At 512-264-1500
Automate Your Patio Shades, Screens & Awnings
All Products Are Compatible With Amazon Alexa & Google Assistant
If you're looking for a way to easily open and close your patio shades, screens, and awnings, you've come to the right place. With our outdoor living products, you have full capability with Google Assistant & Amazon Alexa. Contact us today to learn more.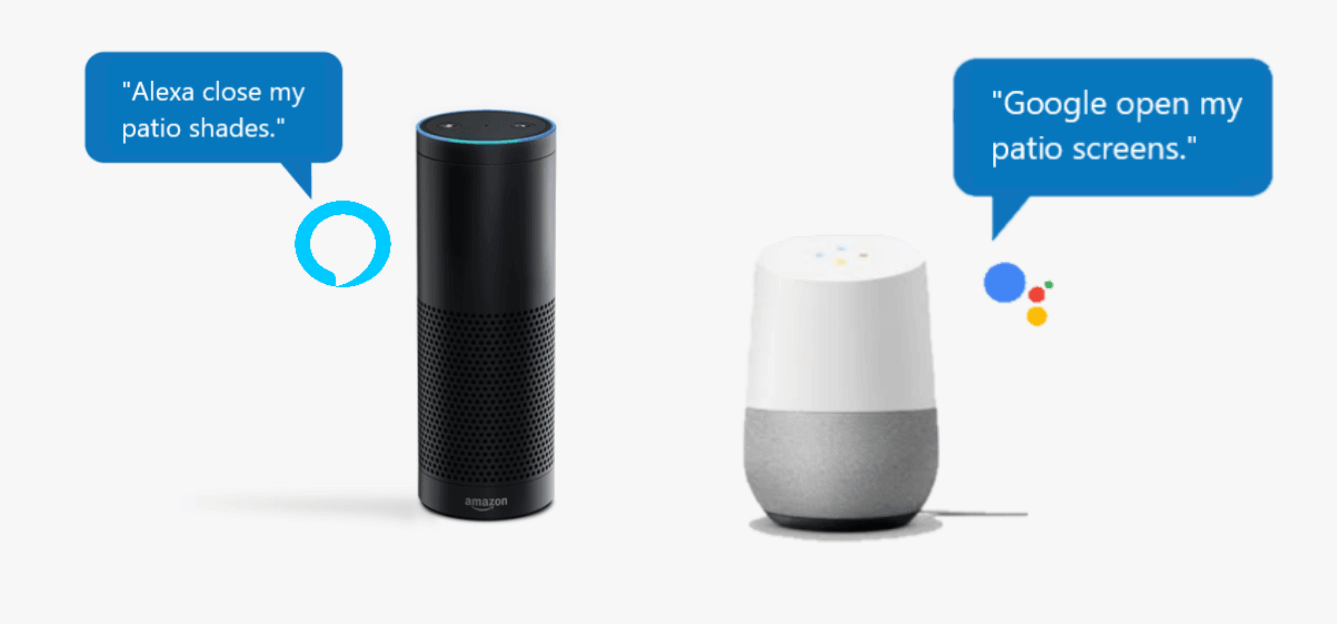 Protect Your Home Against the Elements
When we install your outdoor wind-blocking screen, we ensure that there are no gaps for the weather to break through. This also makes these screens an excellent choice for keeping out bugs, critters and other pests that tend to make your home into theirs. Mosquitos, spiders, roaches and more will have no chance of getting through, allowing you to enjoy all the great things about being outside.
Even when you're keeping out bugs and weather, you'll still be able to enjoy the view you love. These densely woven screens leave enough room for a small breeze to make its way through if you desire, turning even the most blustery night into a mild evening lounging in your favorite outdoor furniture. When your house doesn't have to work as hard to balance the temperature, you'll save money on your energy bills, too.
REQUEST A QUOTE Call Us At 512-264-1500
Enjoy Motorized Wind Screens
When you choose Shading Texas to install your outdoor wind screens, You're choosing the brand that ensures high-quality installations of motorized wind screens. With the touch of a button or the press of an app, you'll have full control over your screen's actions 100% of the time. That means you'll be able to optimize your screen's energy efficiency and enable it during major weather events, even when you're not home.
Find More Screen Options at Shading Texas
Keep your home safe, secure and temperate by installing screens for blocking wind and more. Shading Texas provides some of the best motorized wind screens in San Antonio, Austin and the greater Texas area.
Contact us online or over the phone at 512-264-1500 to learn more about all of your outdoor screening options. We can't wait to give your home the top-quality additions it needs to be the most comfortable house in your neighborhood.
CONTACT US TODAY
Are You Ready to Get Your New Awning or Screen Installed?