Shading Texas of New Braunfels
Shading and Awning Company in New Braunfels, Texas
Let our shading solutions provide you with: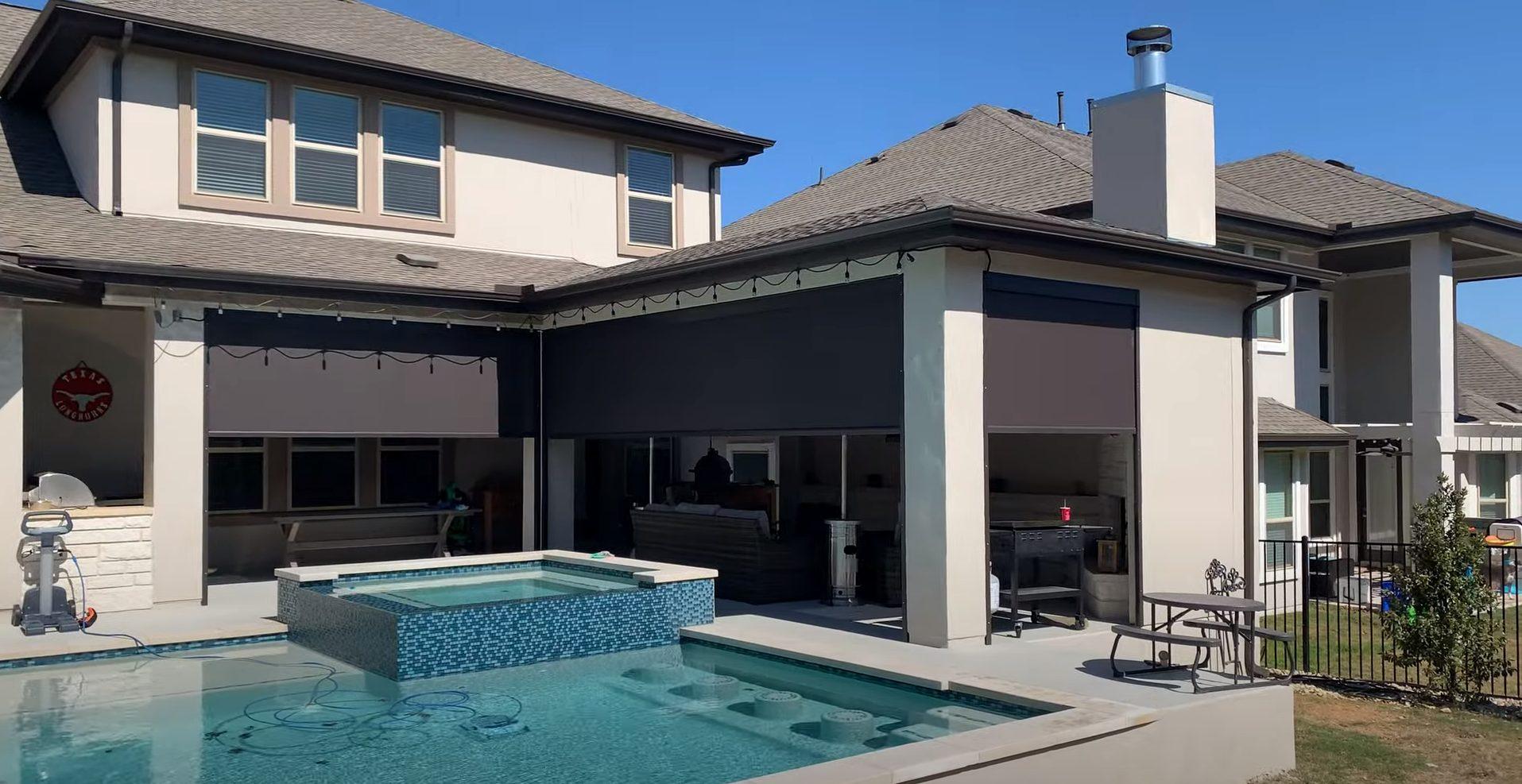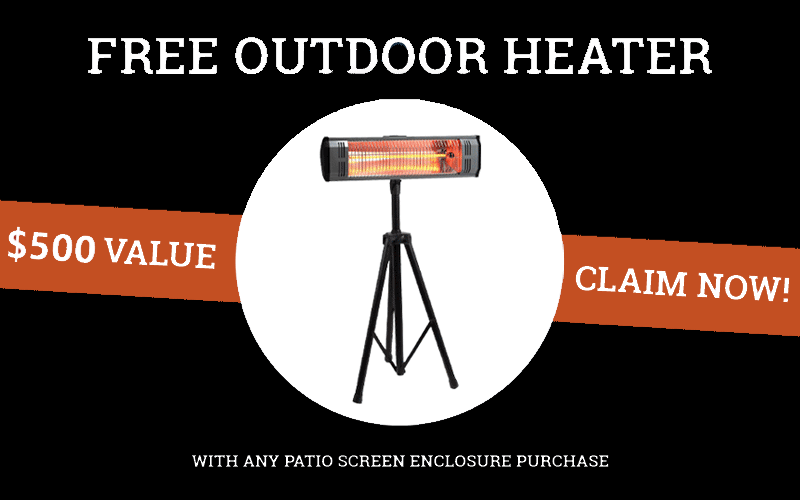 Limited Time Offer:
FREE Outdoor Heater ($500 Value)
Keep those pesky bugs away with our custom motorized patio shades, patio screens and patio enclosures! For a limited time, enjoy a FREE patio heater (up to a $500 value). Sign up for a FREE design quote today.
New Braunfels' Source for Retractable Awnings and Patio Shades
Offering Service All Across Comal and Guadalupe Counties
Use every part of your New Braunfels home no matter what the weather or bug situation is like outside. At Shading Texas, we provide the highest quality motorized awnings and screens so you can enjoy your patio or home without worrying about the intense heat or annoying insects.
With every patio screen we sell, we offer the Tensioning Track System. This incredible solution allows our screens to span up to 30 feet without breaking fabric or splitting seams. Your retractable awning or screen will also come with the most reliable warranty anywhere in New Braunfels.
No matter what part of south-central Texas you call home — Schertz, Seguin and beyond — we can't wait to provide you with a top-of-the-line shading solution for your home.
All we can say is their customer service is top-notch, Thanks guys! – STEVE & CINDY
Automate Your Patio Shades, Screens & Awnings
All Products Are Compatible With Amazon Alexa & Google Assistant
If you're looking for a way to easily open and close your patio shades, screens, and awnings, you've come to the right place. With our outdoor living products, you have full capability with Google Assistant & Amazon Alexa. Contact us today to learn more.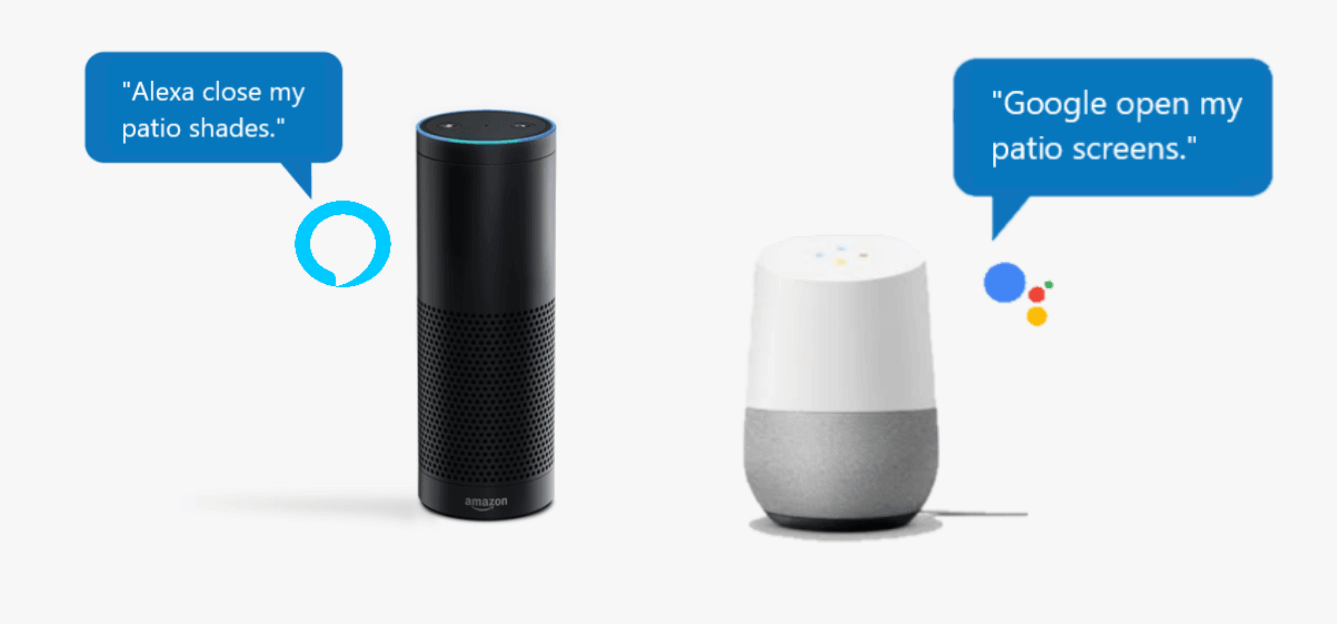 Keep Your New Braunfels Patio Protected from the Elements
Everything is bigger in Texas — including the weather. Don't get caught unprepared for scorching heat, blustery winds or heavy rainfall. Installing our patio screens helps you enjoy your patio all year long without worrying about unpredictable New Braunfels weather.
Our heavy-duty patio screens are designed to reduce wind shear significantly. Plus, expanding or retracting your shade is a cinch thanks to our fully motorized technology.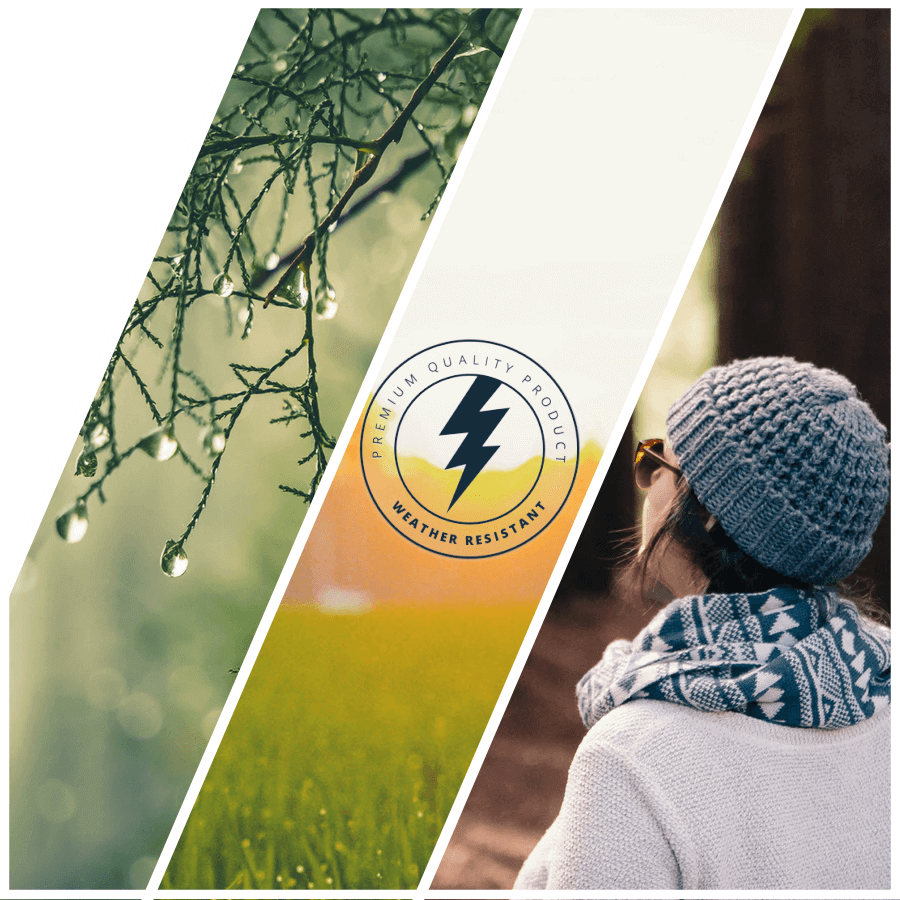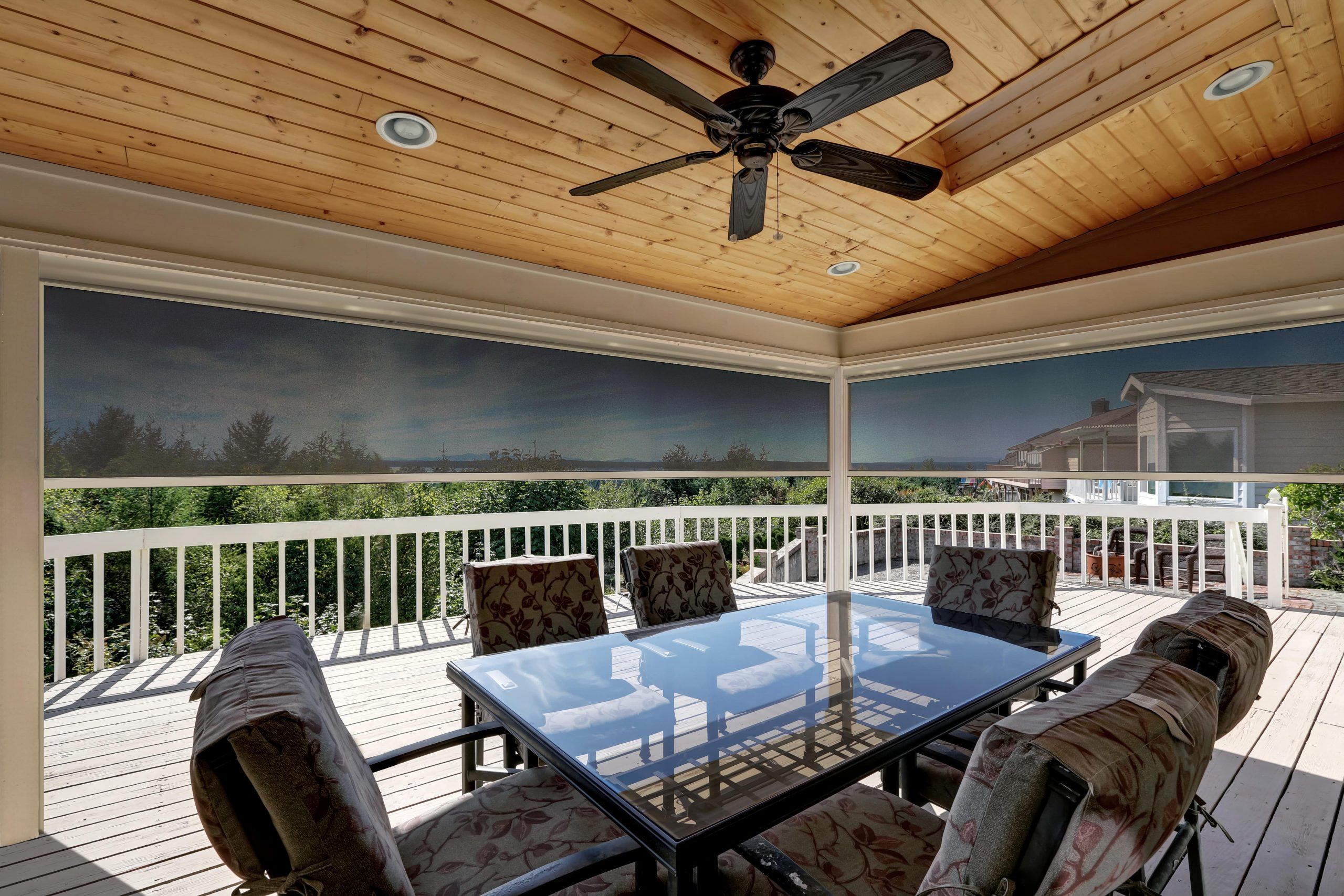 Our Screen Solutions in New Braunfels
Insect Screens
New Braunfels is home to many pests, including flies, mosquitos and other small home invaders. Our insect screens protect your patio from these nuisances while still allowing you to enjoy the view. The screen's unique weave blocks bugs while letting those fresh breezes through.
Sun Shades
Enjoy your lovely view and stay cool with sun shades from Shading Texas. Our screens block the sun from coming through your windows, keeping rooms as much as 30 degrees cooler. Thanks to uniquely woven fabrics, our shades allow soft light while blocking oppressive heat.
Patio Enclosures
Create a protected indoor space with the feel of an open patio with our exclusive patio enclosures. We have many visibility options to choose from, including completely open views or total blackout.
Retractable Awnings
Make enjoying shade protection on your deck as easy as possible. With the press of a button, our retractable awning deploys or retracts, giving you complete control over your sun exposure. We partner with Sunbrella® Fabrics, a leader in outdoor upholstery. Plus, our awnings come with a Lifetime Frame Warranty.
REQUEST A QUOTE Call Us At 512-264-1500
Shade Installation Process in New Braunfels
Free Consultation
It all begins with an initial consultation, where we assess your needs to determine the best shading options for your New Braunfels home. We work with top brands, including Sunbrella® awnings and Mermet® screens, to ensure you get exactly the right look from their large inventory of fabrics and screens.
On-Site Demonstration
We understand the importance of seeing our shades or awnings in person before you commit. That's why we provide an on-site demonstration where you can view sample products and see how our shading solutions will look once installed.
Individualized Quote
There's no need to wait for your customized quote. Once the demo is complete, we will run the numbers with you so you can decide if you'd like to proceed with an installation. We keep in mind the size of your project and any selected fabrics to ensure an accurate number for you.
Enjoy a Luxury Awning or Screen From Shading Texas
We invite you to reach out to Shading Texas for your New Braunfels shading needs. Our expert team is ready and waiting to walk you through the whole process.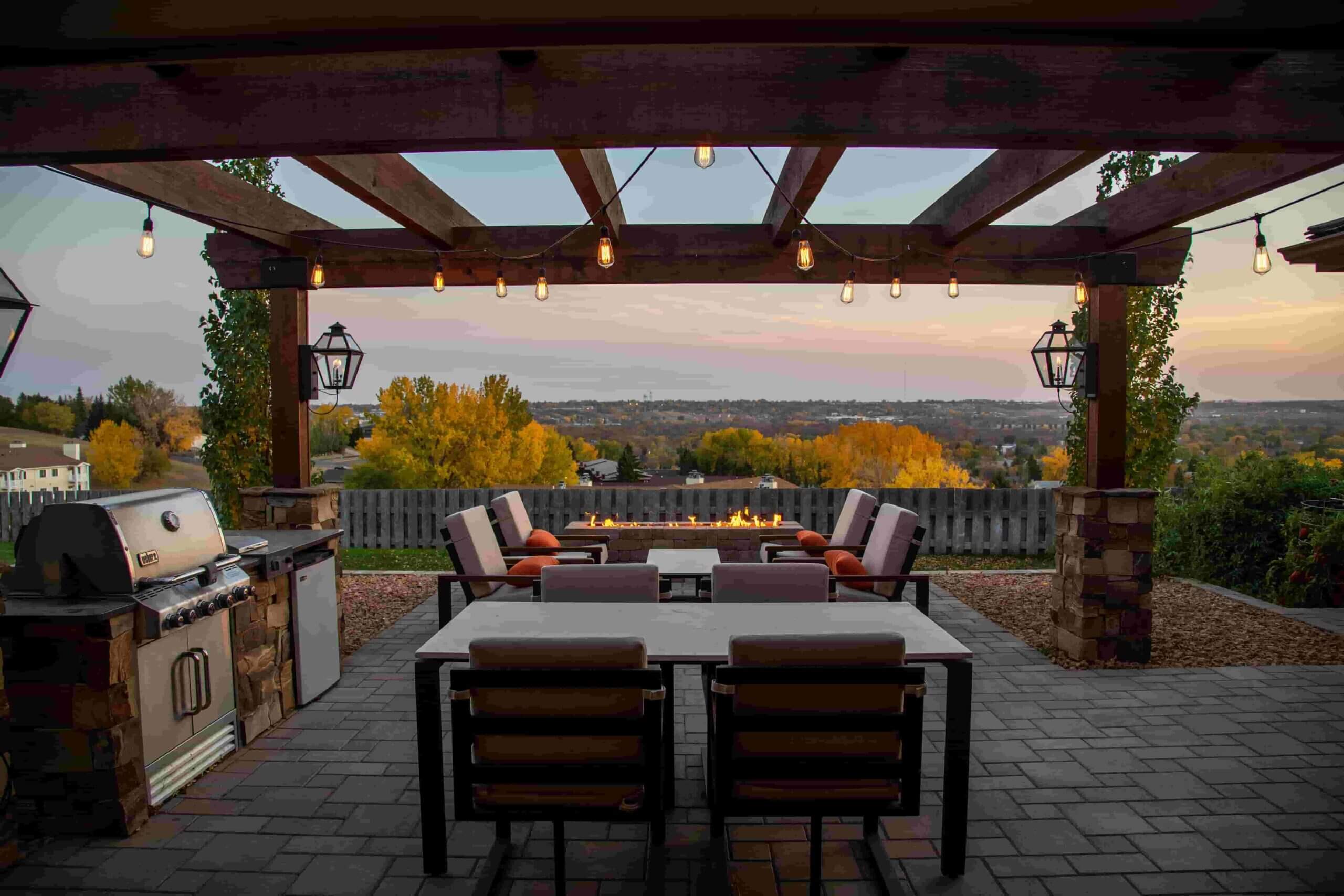 CONTACT US TODAY
Are You Ready to Get Your New Awning or Screen Installed?