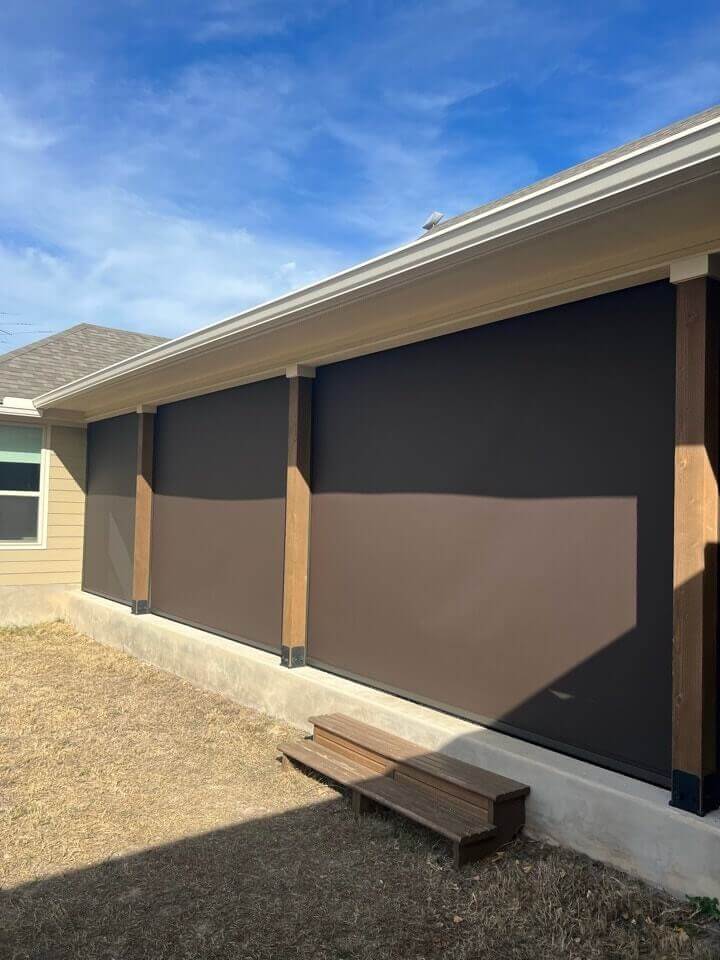 Patio Shading Company in Comfort, Texas
Shading Texas offers homeowners the highest quality products designed to innovate their outdoor living areas. Add our reliable shades, screens and awnings to your home in Comfort, Texas, and protect your patio against bugs and harsh weather year-round.
REQUEST A QUOTE Call Us At 512-264-1500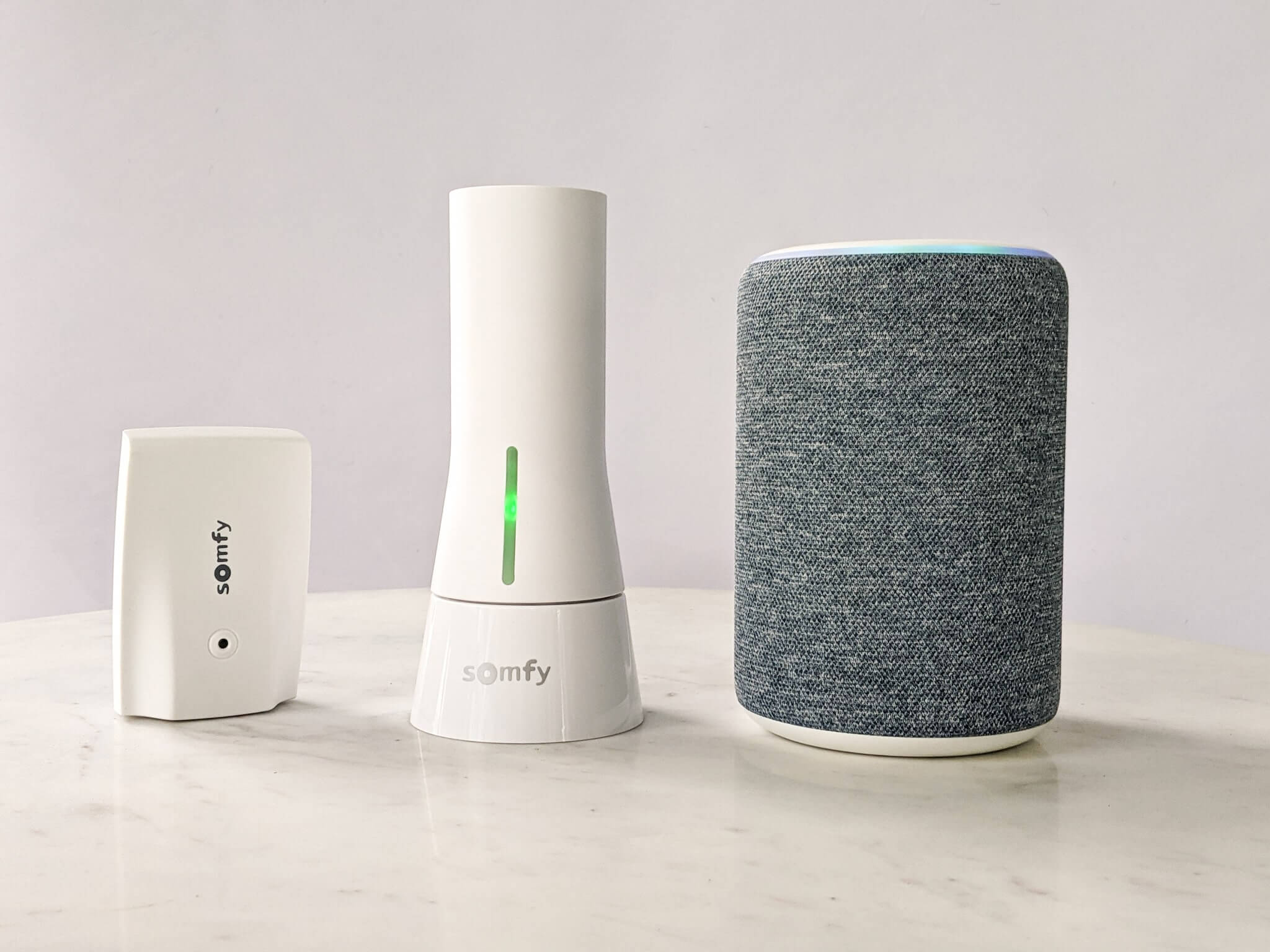 Limited Time Offer:
FREE Somfy TaHoma Upgrade ($550 Value) Compatible with Amazon Alexa & Google Assistant
Raise and lower your patio shades with voice commands or from your phone with the Somfy TaHoma smart shading system. Compatible with Google Assistant, Amazon Alexa, Philips Hue, IFTTT and Smart Things by Samsung. For a limited time, enjoy a FREE Somfy TaHoma smart shading system (up to a $550 value). Sign up for a FREE design quote today.
Providing Shading Solutions Across Kendall County
With the help of our motorized awnings and patio screens in Comfort, Texas, we strive to provide you with a home environment that you can enjoy every season. Whether you need help keeping the bugs out or want to improve your patio privacy, our team at Shading Texas is here to help.
Every one of our screens and awnings comes with the Tensioning Track System. This system allows our screens and awnings to reach up to 30 feet wide without any breaks in the seam, offering unequaled strength against strong winds and rainfall.
REQUEST A QUOTE Call Us At 512-264-1500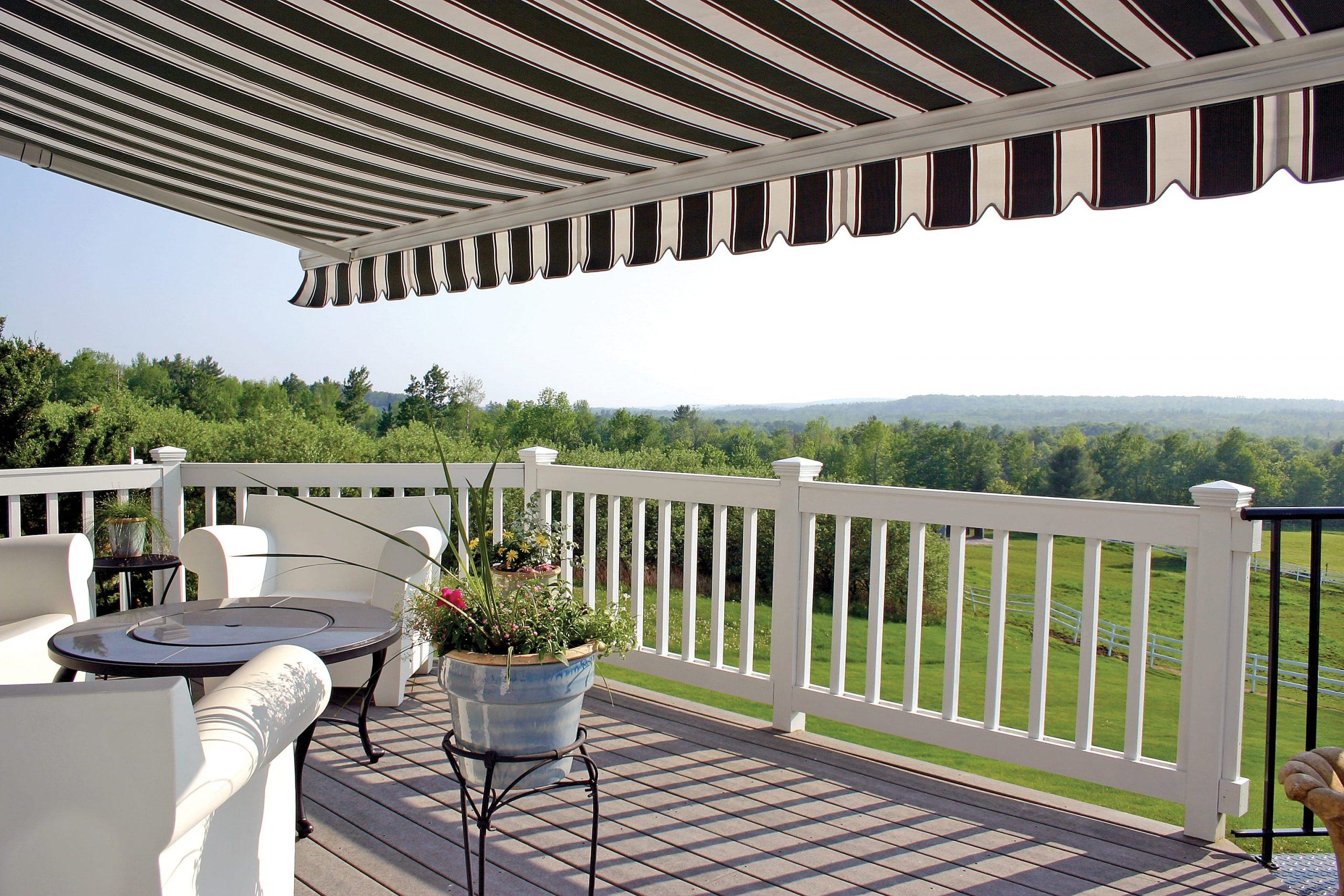 Our Products
Wherever you find yourself in Kendall County, our experts are ready to help you modify your home to create an outdoor experience like no other. Explore our shading solutions in Comfort, Texas.
Patio Screens
Whether you want to increase your privacy, prevent pesky critters from entering your garage or want to shield your patio from wind, Shading Texas has your back. Our patio screens can transform your Comfort, Texas home into a year-round haven — reaping the rewards of a beautiful home in every season.
Enclosures
We can help you enjoy your outdoor spaces more than ever before. Our technicians can enclose your patio, deck, porch or other outdoor environments to create an area you can relax all year — free from bugs, wandering eyes, oppressive heat or the chilling cold.
Retractable Awnings
Extend your outdoor living space and spend more time breathing the fresh air beneath one of our high-quality motorized awnings. Simply press a single button and you'll protect yourself from the sun or rain instantaneously. You can count on their premium materials and Lifetime Frame Warranty to give you the reliability you deserve.
Patio Shades
Increase your home privacy and protect yourself from the sun's relentless UV rays when you add our patio shades to your home in Comfort. These shades are built to withstand tough weather and the pressure of the heat and cold — protecting you from all elements. Plus, they allow you to control the amount of light that's let into your home, which offers unparalleled assistance in regulating your home's temperature.
REQUEST A QUOTE Call Us At 512-264-1500
Our Process
Free Consultation
We begin our work with a free consultation where our experts will learn more about your goals for the space. We'll help you determine the best solution for your needs as you explore our selection of products and fabrics. We work with top brands like Sunbrella and Mermet, allowing you to choose the perfect style for your home's aesthetic.
On-Site Demonstration
We could tell you all about how our products are the best, but we'd much rather show you. We'll bring samples straight to your home so you can see how your future shading solutions will look. We'll also provide a precise quote then and there, helping you determine your best course of action.
Installation
Once we get your products in, we'll schedule a day for the installation. Our typical installation time frame is two hours, including time for a user demonstration so you can start enjoying your outdoor space right away.
REQUEST A QUOTE Call Us At 512-264-1500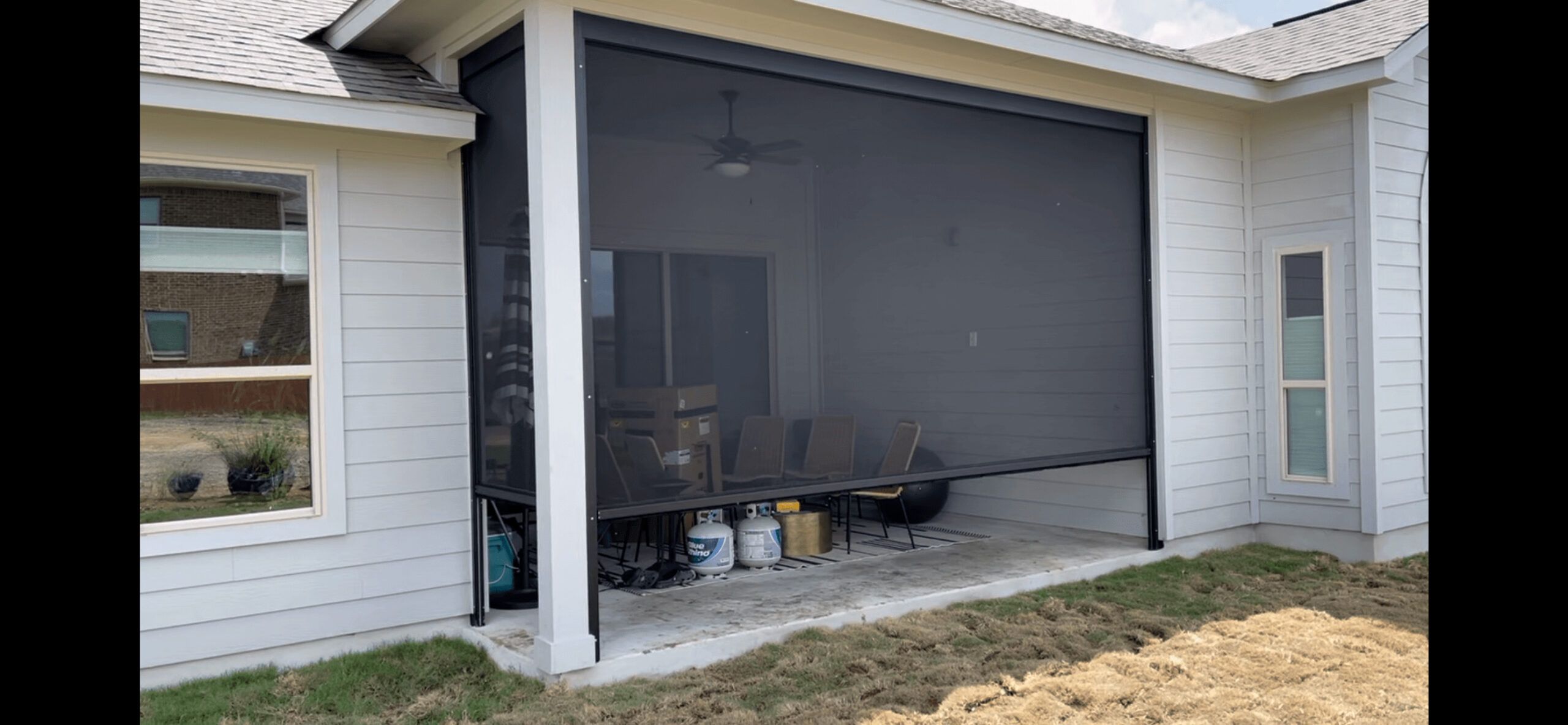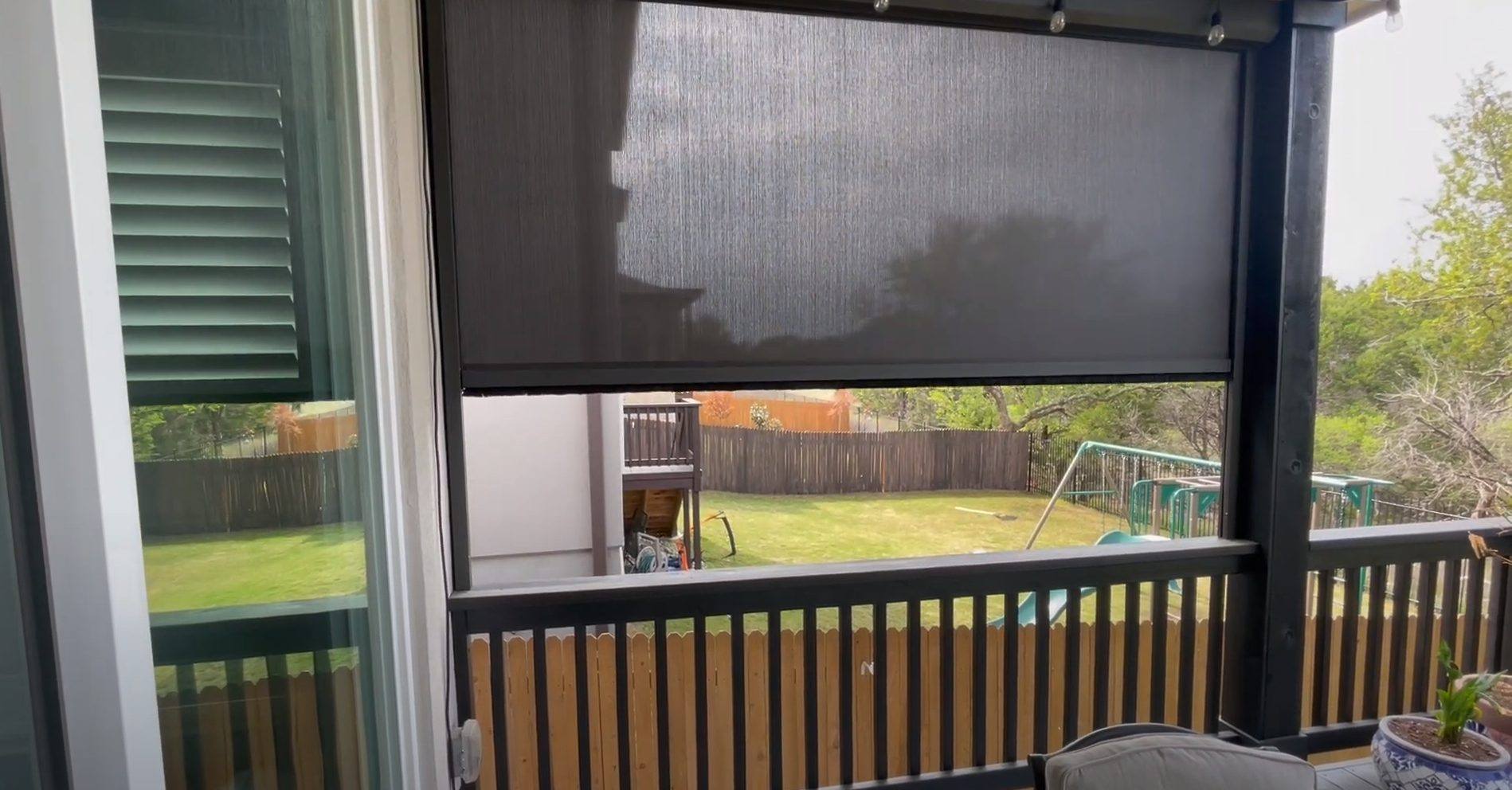 Spend More Time Outdoors With High-Quality Awnings and Patio Shades in Comfort, Texas
Ready to rethink your outdoor lifestyle? Contact Shading Texas and start your journey toward endless relaxation at home today!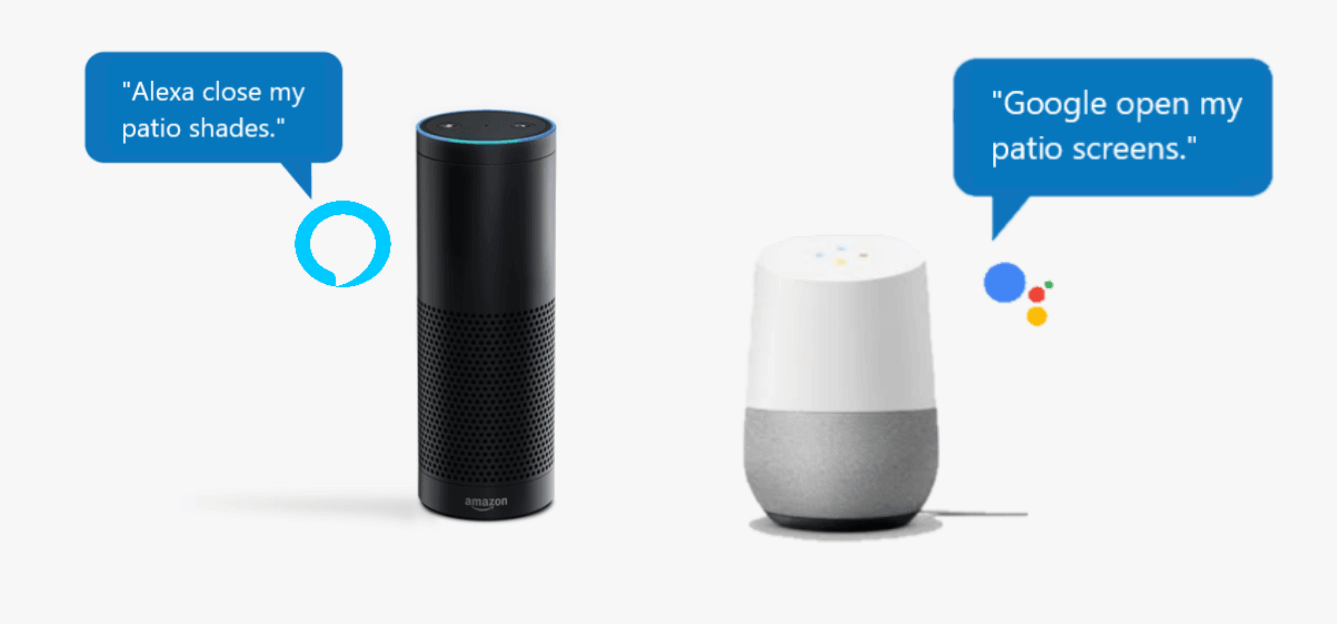 Automate Your Patio Shades, Screens & Awnings
All Products Are Compatible With Amazon Alexa & Google Assistant
If you're looking for a way to easily open and close your patio shades, screens, and awnings, you've come to the right place. With our outdoor living products, you have full capability with Google Assistant & Amazon Alexa. Contact us today to learn more.
CONTACT US TODAY
Are You Ready to Get Your New Awning or Screen Installed?