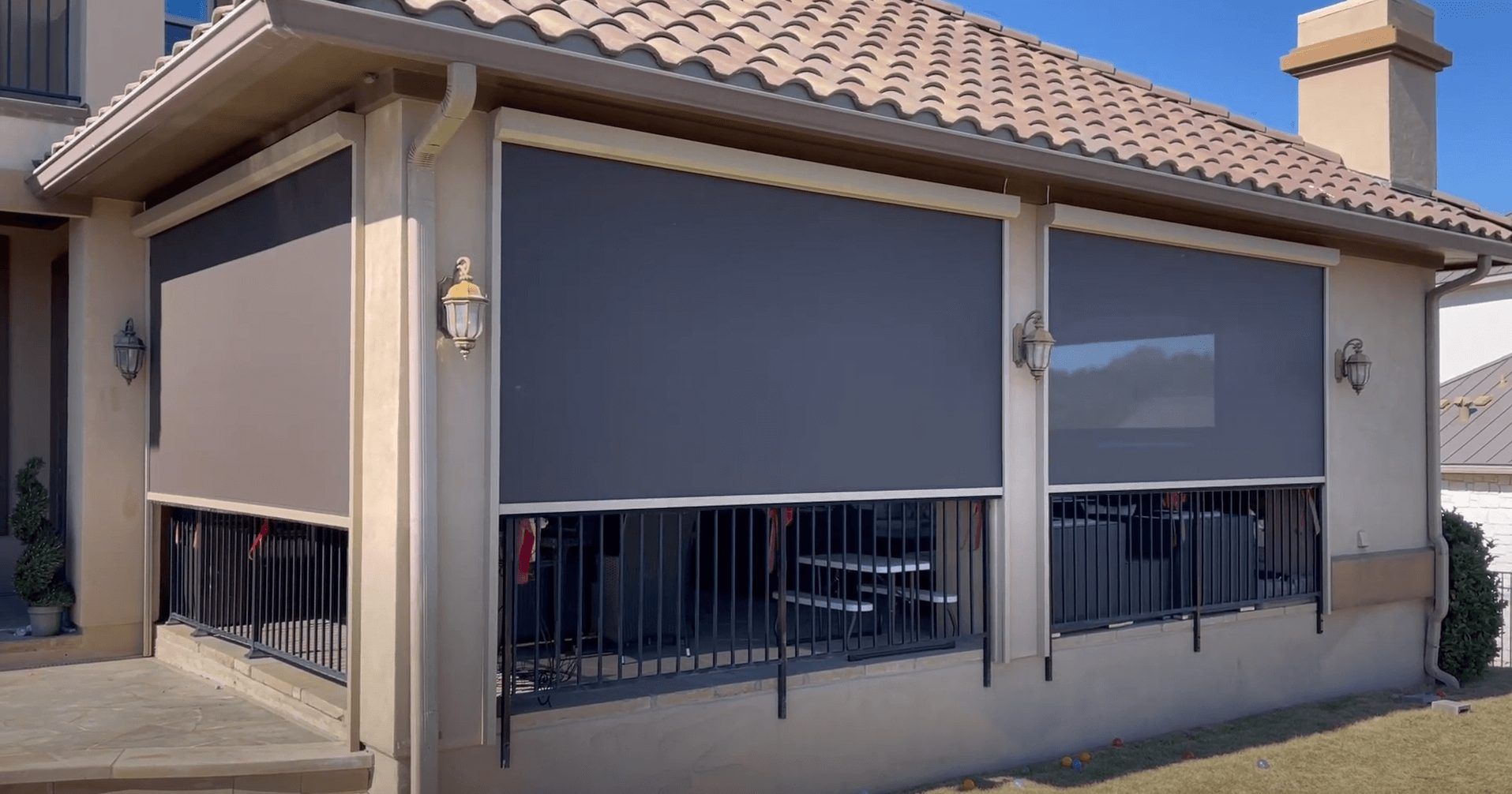 Patio Shading Company in Fredericksburg, Texas
Your home is your sanctuary — a place where you can put your feet up, let your guard down and enjoy a cold drink in the Texas sun. But sometimes pesky bugs and sweltering heat can get in the way of your outdoor enjoyment, forcing you to watch the outside world through your windows instead of enjoying it. Shading solutions can help.
REQUEST A QUOTE Call Us At 512-264-1500

Offering Our Services Across Gillespie County
At Shading Texas, we've made it our mission to preserve the outdoor patio lifestyle you've come to love in Fredericksburg, Texas. We offer premier motorized awnings, shades and screens across Gillespie county. We will transform every part of your outdoor space into a usable sanctuary regardless of the weather. We dedicate ourselves to providing outstanding value and creating the ideal outdoor environment for your needs.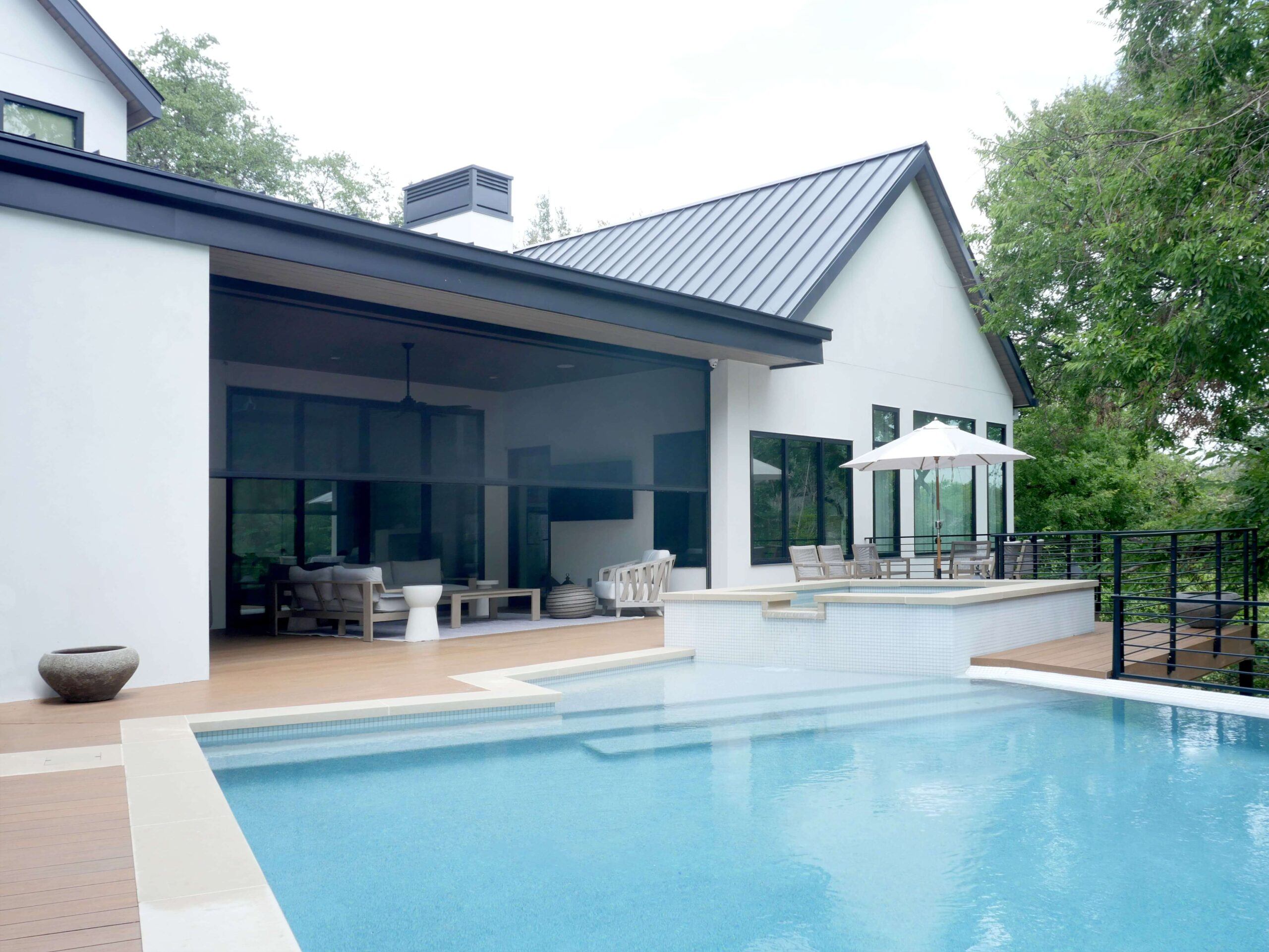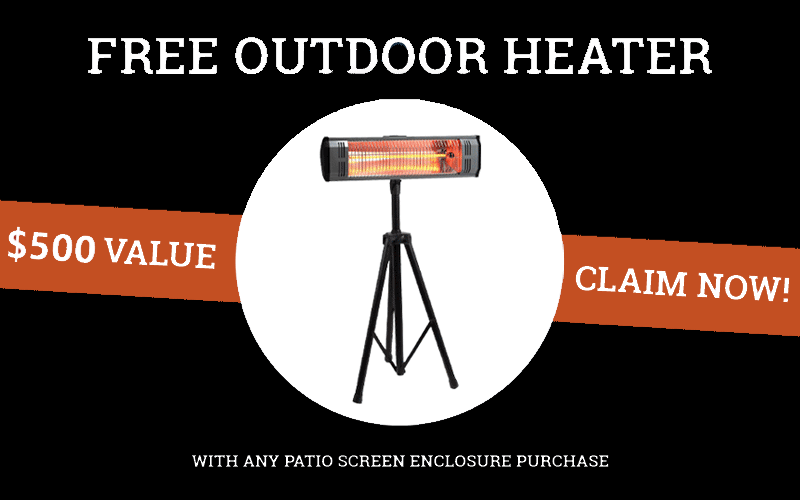 Limited Time Offer:
FREE Outdoor Heater ($500 Value)
Keep those pesky bugs away with our custom motorized patio shades, patio screens and patio enclosures! For a limited time, enjoy a FREE patio heater (up to a $500 value). Sign up for a FREE design quote today.
REQUEST A QUOTE Call Us At 512-264-1500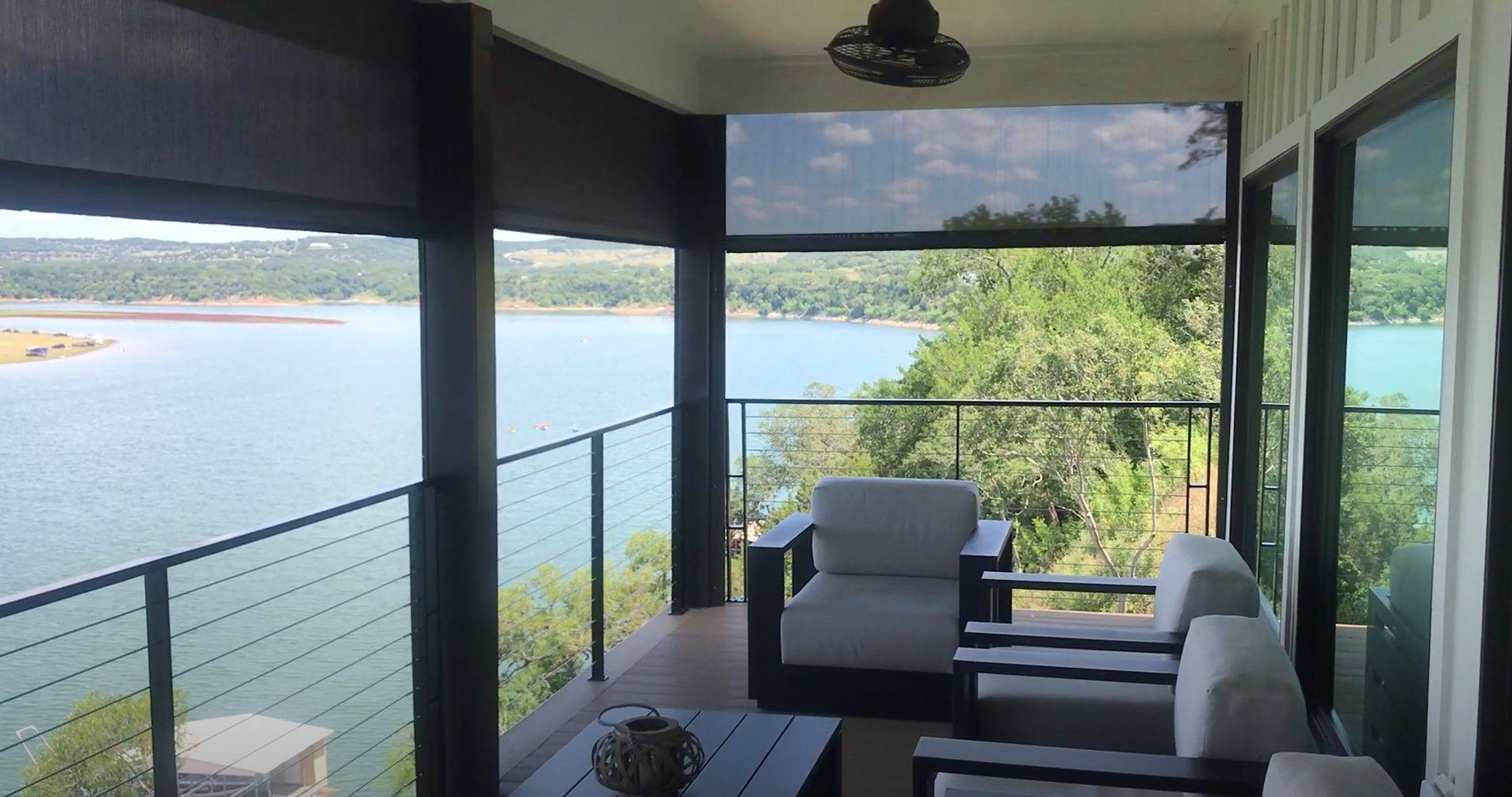 Convenience at Your Fingertips
At Shading Texas, we offer various products to meet your needs, including sun shades, retractable awnings, insect screens and patio enclosures. Our shading solutions in Fredericksburg, Texas, are backed by our outstanding warranties, giving you confidence that you're receiving the highest-quality results.
All of our shading offerings use our Tensioning Track System, ensuring our fabrics reach 30 feet wide without breaking material. Plus, each solution we provide can be deployed or retracted right from your mobile device or remote control. Operate your patio shades and awnings in Fredericksburg, Texas, from close by or program the app to work without a command.
Our awnings and patio shades in Fredericksburg, Texas, can help you:
Keep the bugs away: Our insect screens offer protection from flies and mosquitos while allowing you to enjoy the breeze and the view. 
Shield your space from the weather: Use your patio without worrying about the wind, heat or rain.
Increase shade: You can stay outside longer without the risk of the sun's damaging UV rays shining down on you.
Enhance your privacy: Block your neighbors' view of your patio and enjoy the outdoors in peace.
How It Works
When you're looking to add an awning or patio screen to your home in Fredericksburg, Texas, you can count on our team. Your satisfaction is our top priority.
Once you reach out to one of our experts, we'll provide you with a free initial consultation where we'll discuss your needs and determine the best plan of action. During the consultation, you can explore our selection of materials from top brands, including Sunbrella and Mermet. We'll then visit your home for an on-site demonstration so you can view your future awning or shade in action.
Our experts will provide an accurate, on-the-spot quote — the quickest in the area. With all the details finalized, we'll schedule a time to install your new shading solution in your home. Our streamlined installation process takes as little as two hours. Our experts will also provide a user demonstration, ensuring you have the tools and information you need to feel comfortable in your newly improved outdoor space.
REQUEST A QUOTE Call Us At 512-264-1500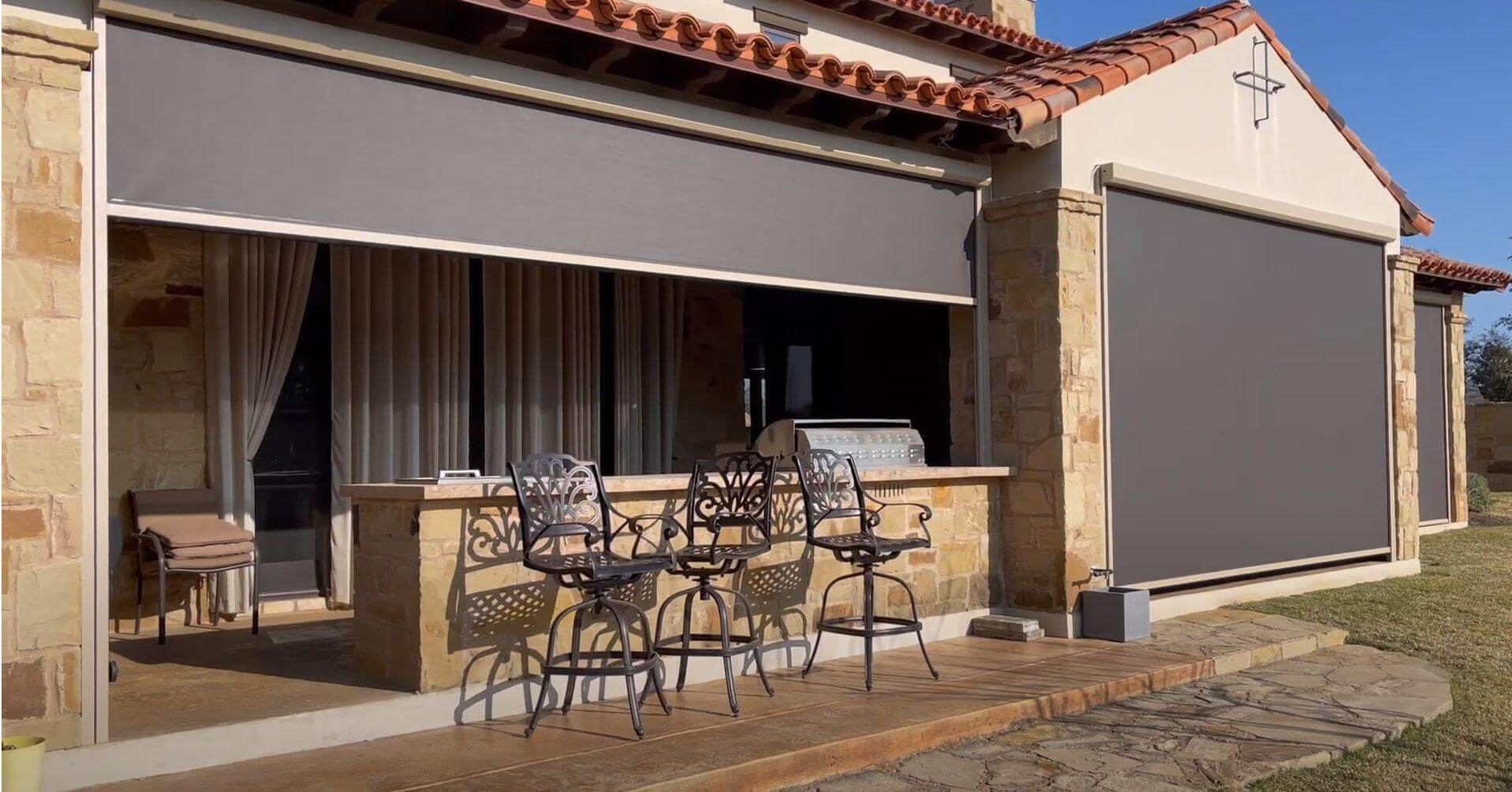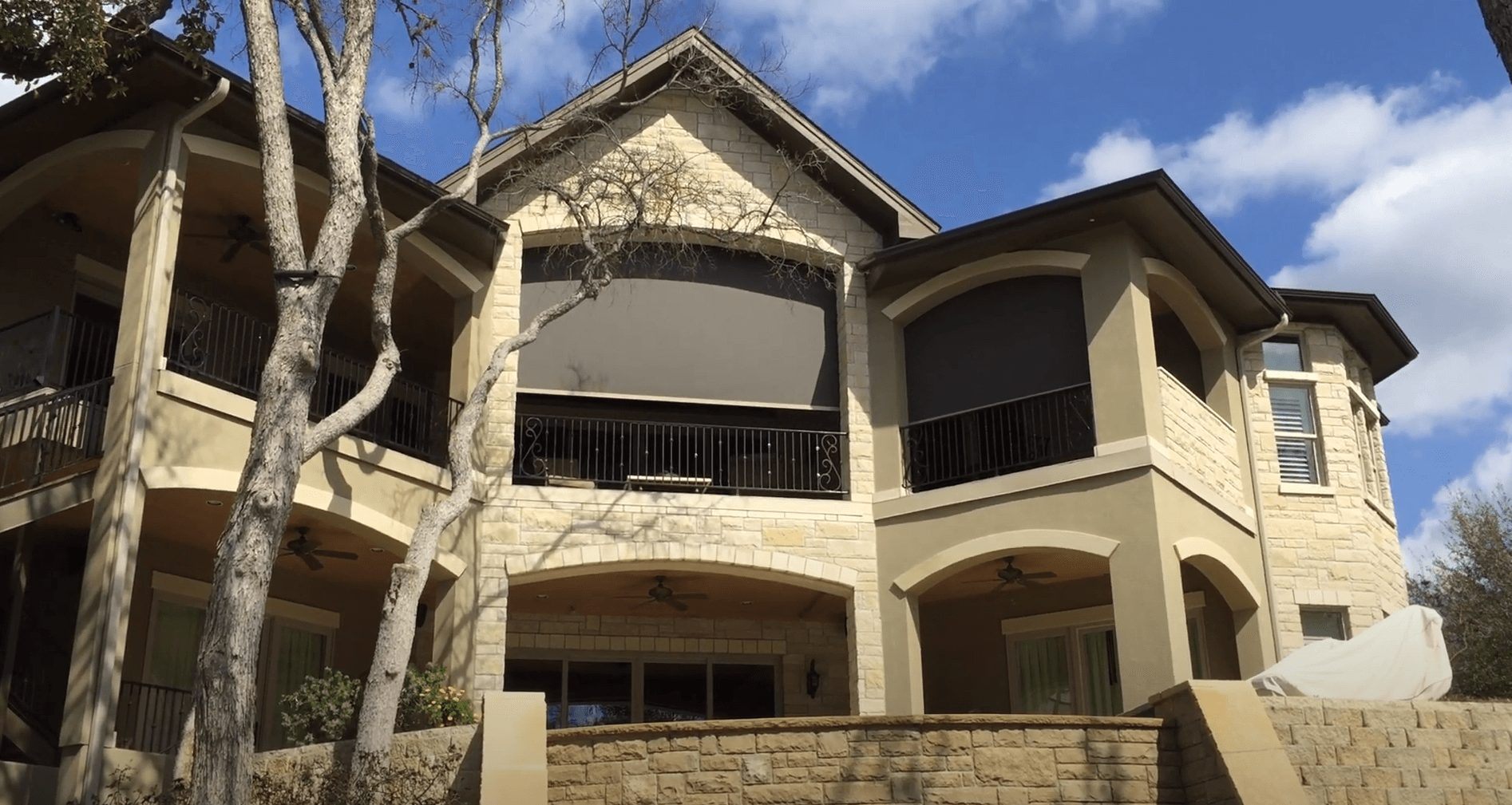 Take Advantage of Our Shading Solutions in Fredericksburg, Texas
Looking for a new patio screen for your Fredericksburg, Texas home? Reach out to one of our experts at Shading Texas today.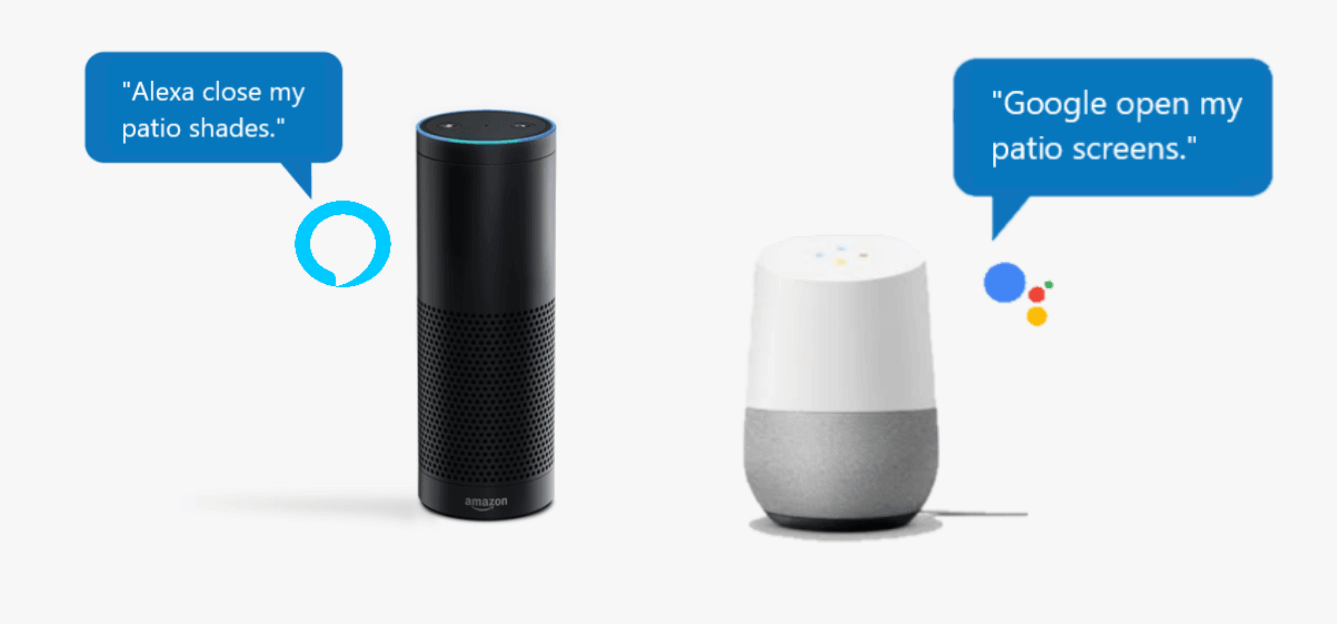 Automate Your Patio Shades, Screens & Awnings
All Products Are Compatible With Amazon Alexa & Google Assistant
If you're looking for a way to easily open and close your patio shades, screens, and awnings, you've come to the right place. With our outdoor living products, you have full capability with Google Assistant & Amazon Alexa. Contact us today to learn more.
CONTACT US TODAY
Are You Ready to Get Your New Awning or Screen Installed?