Beat The Heat
A motorized garage screen allows you to use your garage for more than parking your car. It lets sunlight and fresh air in while providing shade and keeping out pests. With a garage screen in place, you can transform your garage into a comfortable, bug-free space.
Shading Texas sells and installs motorized garage door screens for residents in Austin and San Antonio, Texas. We customize your garage screen to your home, giving you a convenient way to maximize your garage space.
Why Choose a Motorized Garage Door Screen?
Choose a motorized garage screen to start using your garage in new ways. You can turn it into a game room, lounging area or workspace — the possibilities are endless. Using a garage screen can even help you save money on your energy bills, as they help regulate your garage's temperature.
When you select a motorized garage door screen from Shading Texas, you'll get a host of benefits.
Year-Round Protection
Our garage screens offer unbeatable protection. They block the sun's harmful ultraviolet (UV) rays, allowing you to enjoy natural light while keeping your garage temperature comfortable, protecting you from sunburn and preventing furniture and fabric fading. They also keep insects and other critters out, creating a pest-free environment. A garage screen also gives you privacy from passersby.
Convenience
Our motorized garage screens raise and lower with the touch of a button. All of our garage screen installations come with remote control operation for your convenience. You can also control your garage screen from your smartphone using the Somfy® myLink™ mobile app. We offer timers and wind sensors for automatic retraction in severe weather.
Customizable Options
We can customize your new garage screen to complement your Texas home. Our screens come in several natural and earth tones, and we can customize your screen color to match virtually any element of your property. For the frame, you can choose from a durable powder coating in numerous colors or a wood grain finish that resembles various wood species. Whether you want your garage screen to blend in or stand out, we can create the exact look you want.

The Perfect Complement to Your Existing Garage Door
With your new garage screen in place, you can continue using your existing garage door as you normally would. The garage screen system works in conjunction with your garage door, allowing you to switch between the two quickly. When in use, your garage screen changes positions with your garage door.
Our garage screens work with any standard residential garage door. We size your garage screen to your garage door, ensuring the perfect fit.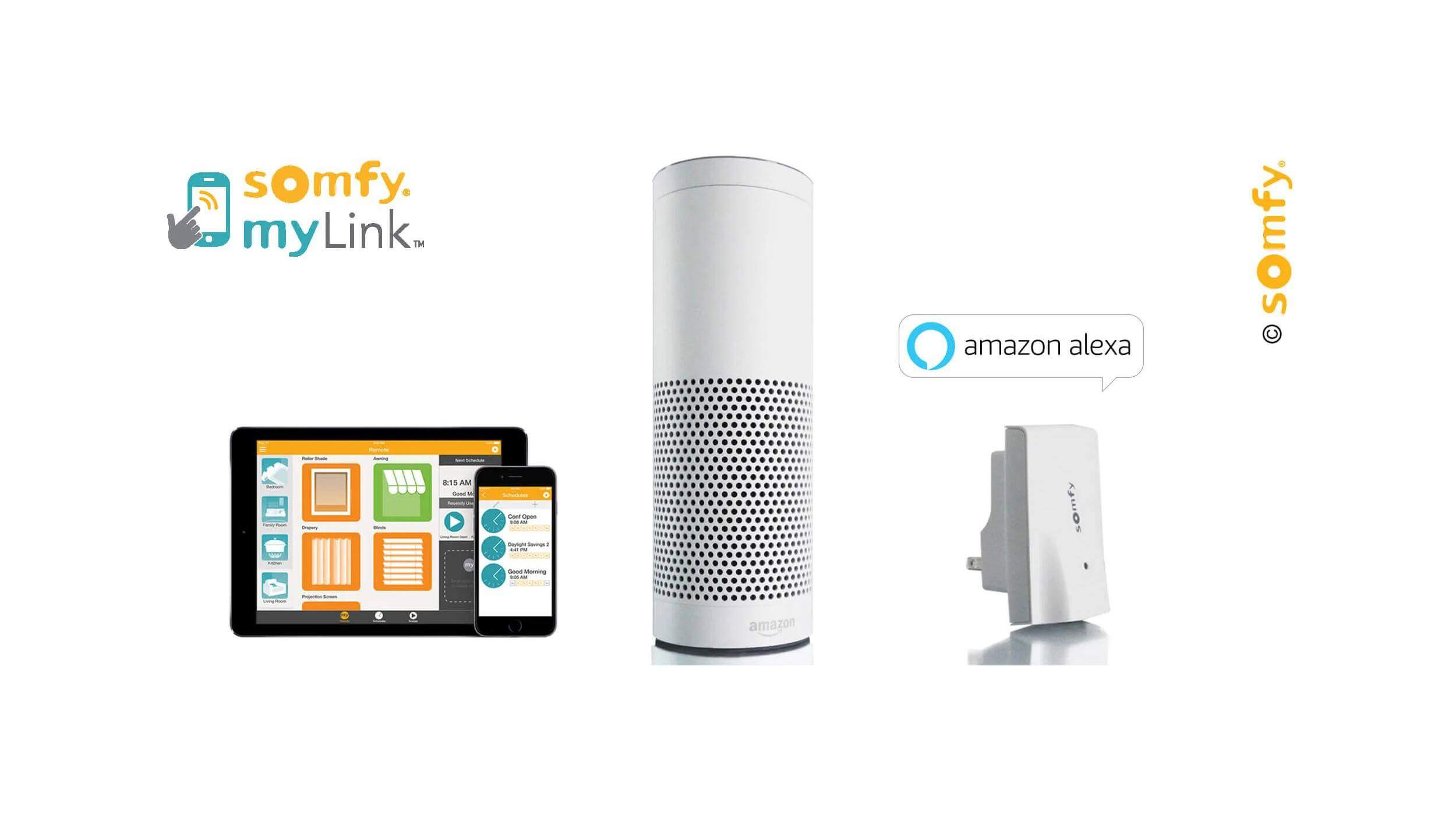 Limited Time Offer:
FREE Somfy MyLinkTM RTS Smart Phone & Tablet Interface.
Get a FREE Somfy MyLink ($599 value)! This allows you to control your patio enclosure using your voice with Amazon® Alexa & Google Assistant integration or the built in Phone App! Call now for a FREE estimate!
Get the Most out of Your Garage With Shading Texas
Enjoy your garage with a retractable garage screen door kit from Shading Texas. We offer top-quality products and industry-leading warranties to meet all your needs. With over 40 years of experience installing garage screens, you can trust our team to provide outstanding service.
Contact us today to learn more about our garage screen options and request a free estimate.
CONTACT US TODAY
Are You Ready to Get Your New Awning or Screen Installed?