Shading Texas of Liberty Hill
Specializing in Motorized Awning and Patio Screen Installations in Liberty Hill, Texas
If you're looking for high-quality shades and superior service, come to Shading Texas. We can help you find tailored window, deck and patio solutions to fit your unique needs. You can add function and usability to your home's outdoor spaces with patio shades, screens and awnings in Liberty Hill, Texas.
REQUEST A QUOTE Call Us At 512-264-1500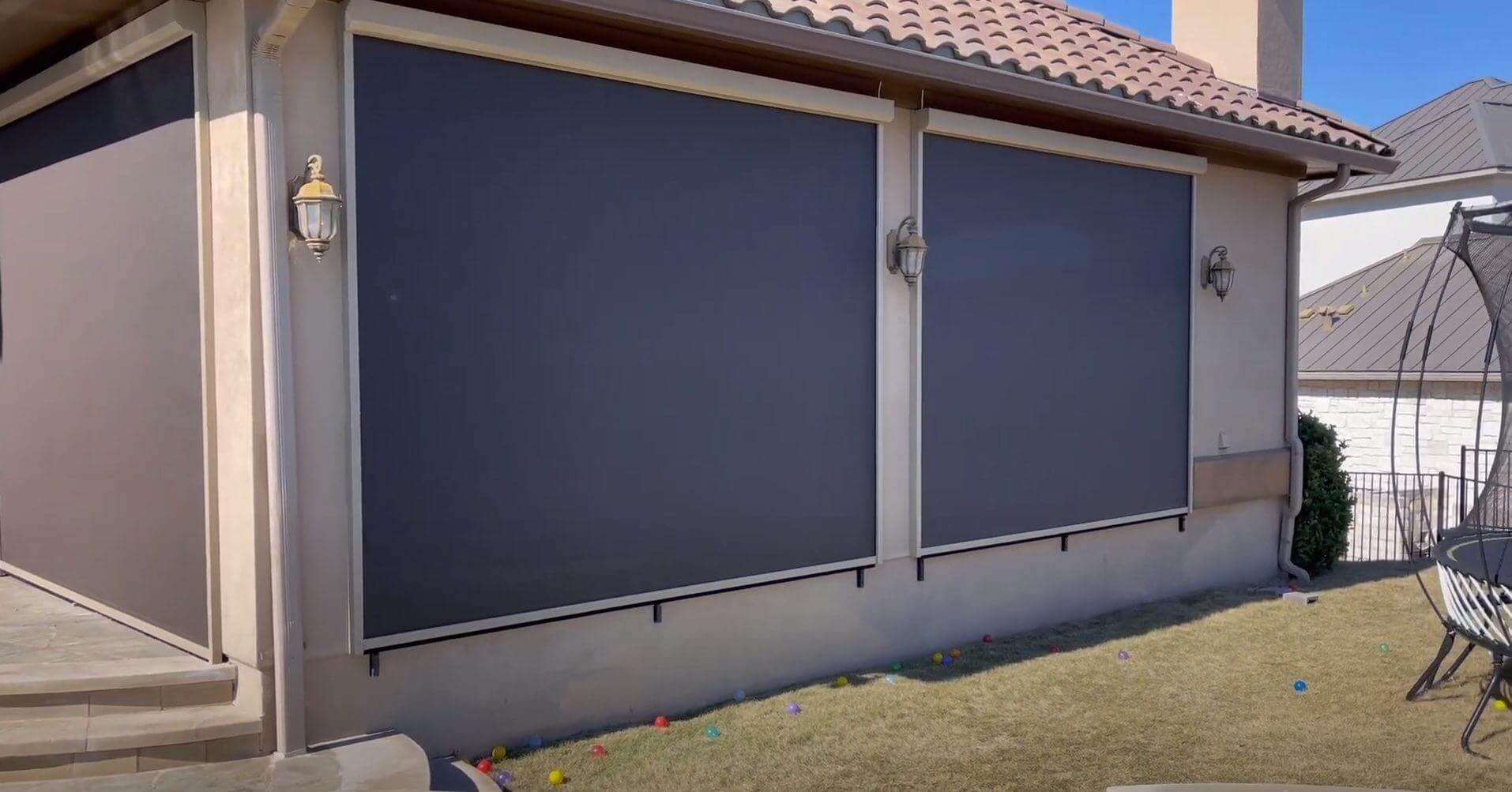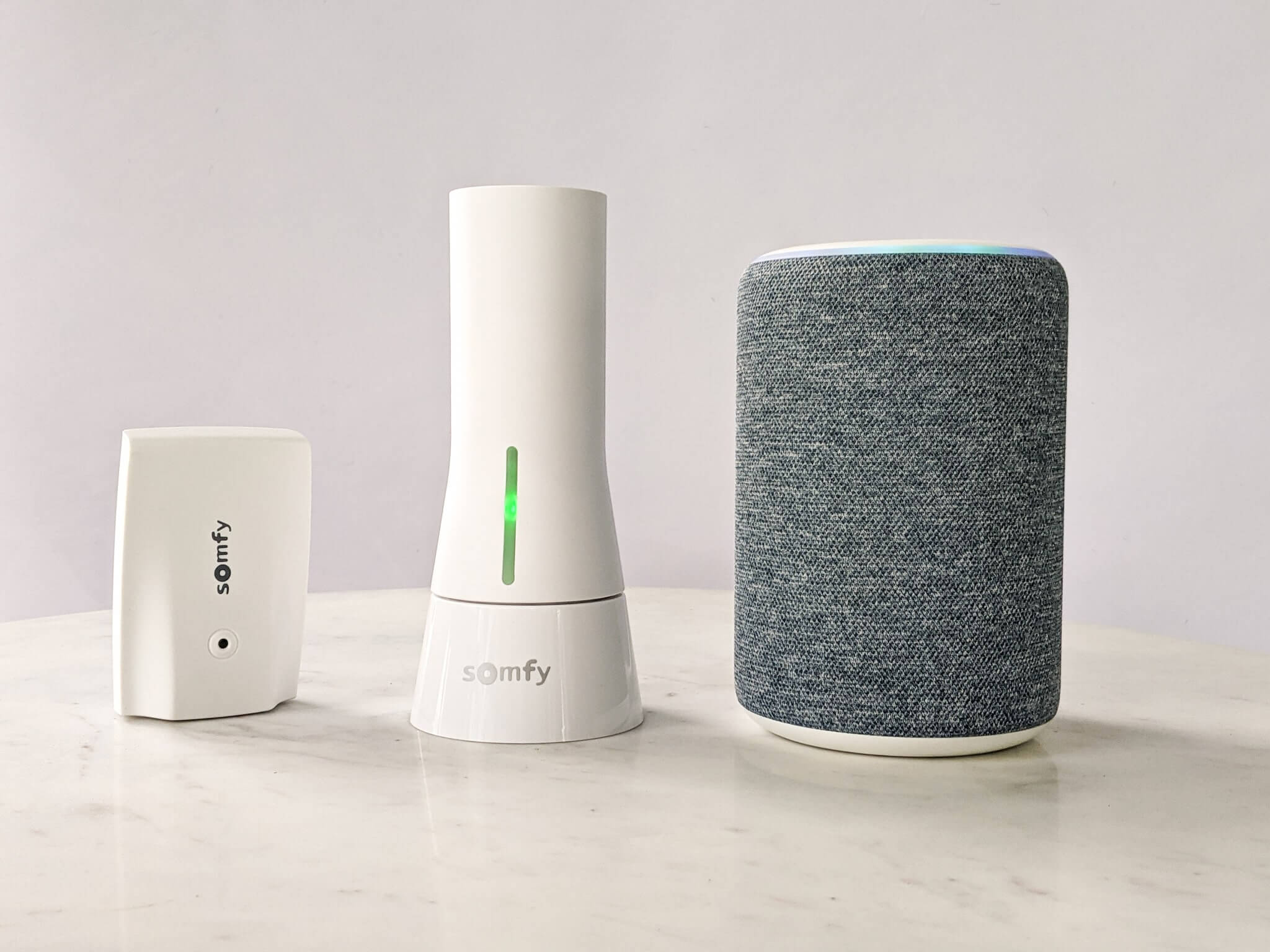 Limited Time Offer:
FREE Somfy TaHoma Upgrade ($550 Value) Compatible with Amazon Alexa & Google Assistant
Raise and lower your patio shades with voice commands or from your phone with the Somfy TaHoma smart shading system. Compatible with Google Assistant, Amazon Alexa, Philips Hue, IFTTT and Smart Things by Samsung. For a limited time, enjoy a FREE Somfy TaHoma smart shading system (up to a $550 value). Sign up for a FREE design quote today.
The Ultimate in Liberty Hill, Texas Awnings and Patio Shades
Benefits of Shades and Screens for Your Home
If you own a home in Texas, you likely enjoy the warm summers, but there are still some downsides, like extreme heat, wind, rain and bugs. Buying patio screens in Liberty Hill, Texas, has many benefits to counteract these elements, including:
Cooler home: Sun shades can keep some rooms up to 30 degrees cooler, particularly if your shade blocks the sun from east or west windows.
Weather protection: Screens can allow a gentle breeze to pass through your patio while keeping out the glaring sun and strong winds.
Bug blocking: Enjoy relaxing on your porch or patio without pesky mosquitos or flies buzzing around.
REQUEST A QUOTE Call Us At 512-264-1500
Products We Offer
Shading Texas offers a range of shades and screens to meet the needs of all our customers. You can choose various color options for the screen and housings to create a streamlined look that complements your home's exterior. Screens also have automation options to make shading your home as easy as pressing a button. Here are the different products we offer:
Insect Screens
Enjoy your time outdoors with a screen around your porch or patio. These options let you see outside while ensuring bugs and other critters stay out.
Sun Shades
Block the sun from entering the windows of your house with sun shades. Shades and screens allow you to block light and heat while enjoying the view.
Patio Enclosures
You can extend the usability of outdoor spaces like a patio with screen enclosures that keep out bugs, heat and cold.
Retractable Awnings
Retractable awnings make your deck a comfortable place to sit, even when the sun or rain is beating down. During the summer, the awning can keep your home cooler. In the winter, you can retract the awning to allow heat and light in.
All we can say is their customer service is top-notch, Thanks guys! – STEVE & CINDY
Automate Your Patio Shades, Screens & Awnings
All Products Are Compatible With Amazon Alexa & Google Assistant
If you're looking for a way to easily open and close your patio shades, screens, and awnings, you've come to the right place. With our outdoor living products, you have full capability with Google Assistant & Amazon Alexa. Contact us today to learn more.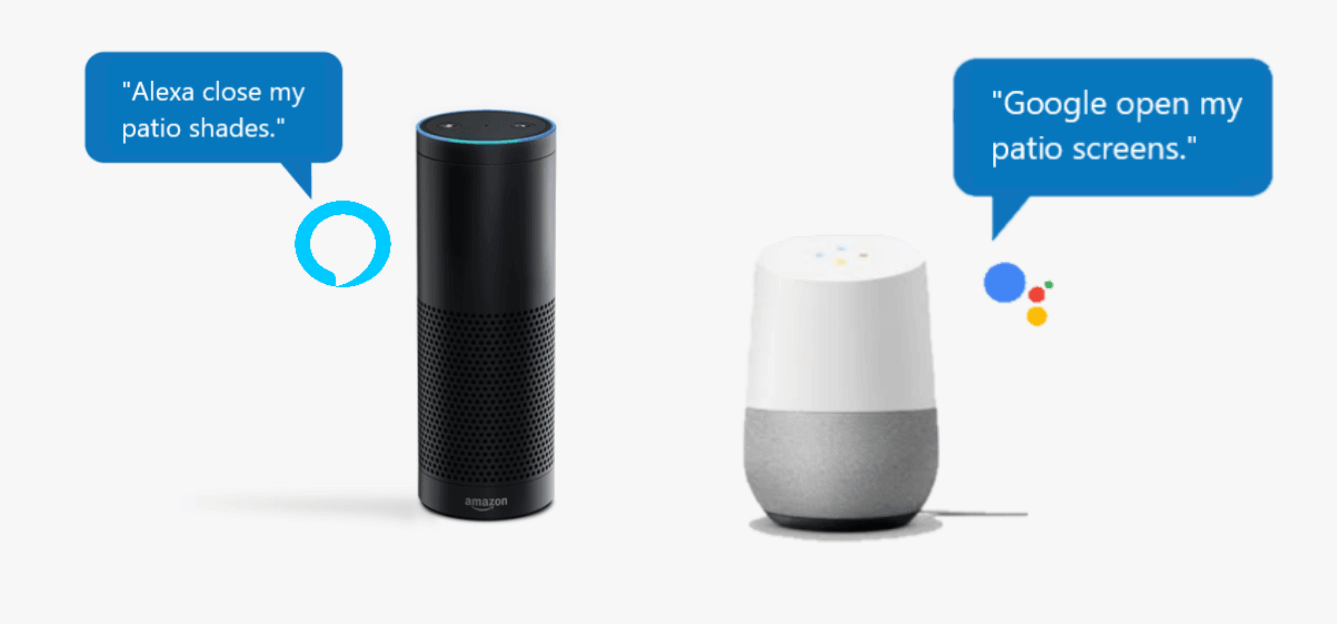 Benefits of Our Service
Whether you want insect screens or patio shades in Liberty Hill, Texas, Shading Texas can provide quality and timely service. We have over 60 years of combined experience installing screens and other products, and we're here to help you. Here are a few benefits of working with us.
Consultation and demonstration: You can be sure you get what you need because our team will assess your home and offer tailored solutions.
Lifetime warranty: Your shade's components come with a lifetime warranty, and we support our labor with a five-year guarantee.
Customized quote: When we visit for a consultation, we'll give you a custom quote to help you decide whether to proceed with the installation.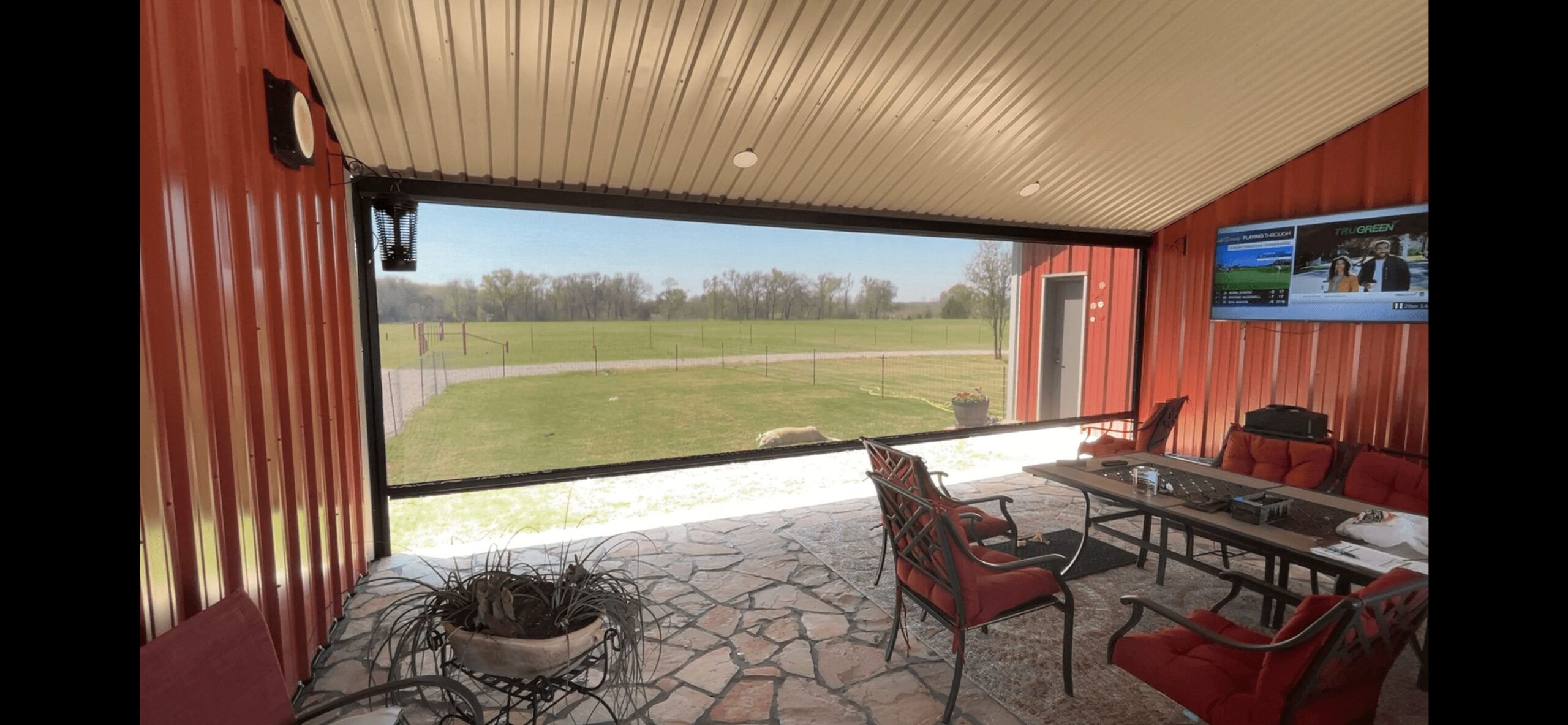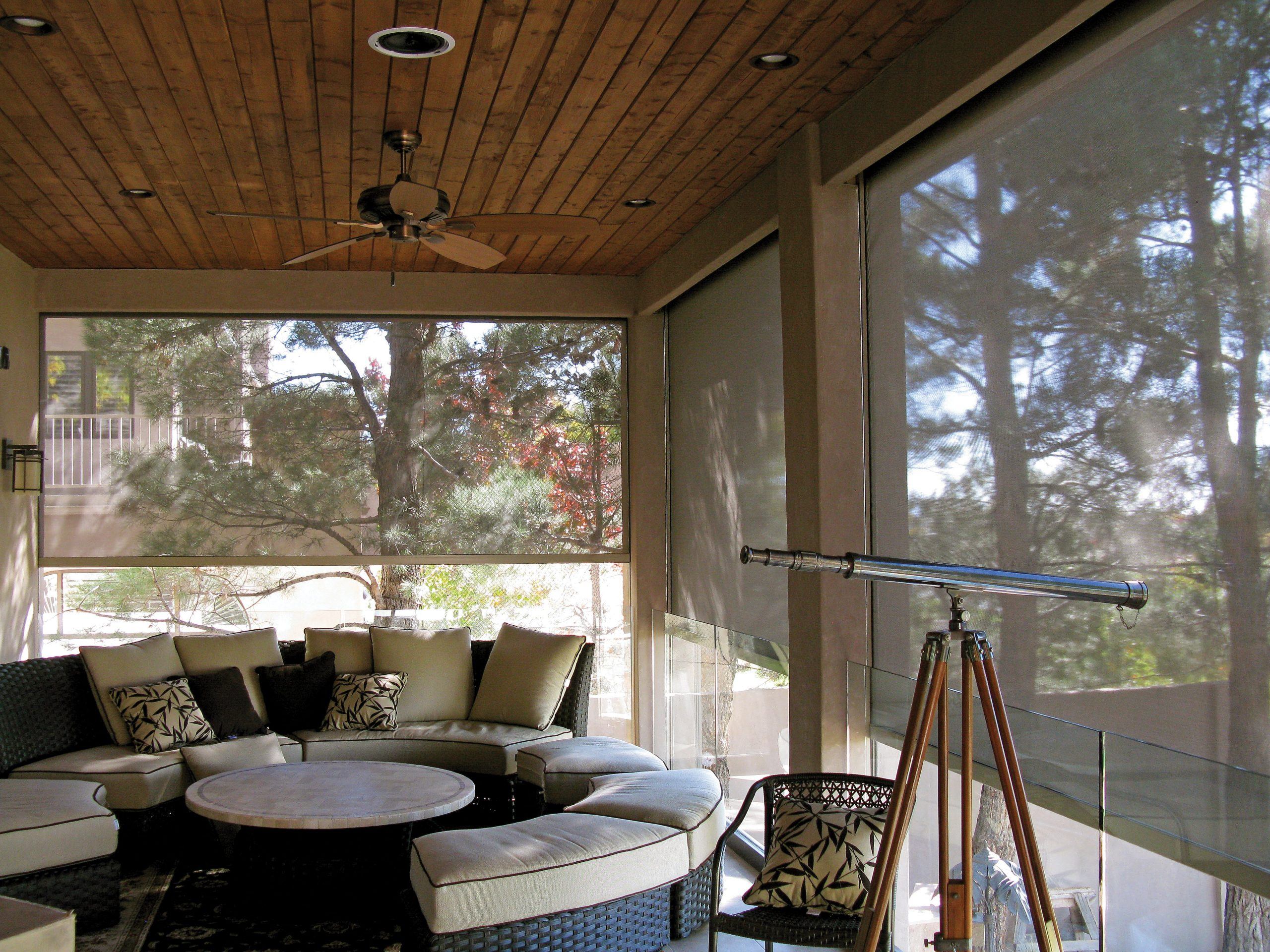 Get in Touch With Shading Texas Today
Shading Texas focuses on providing the highest quality screens and awnings with innovative solutions, including the widest shades of any provider in the area. If you're looking for a shading company in Liberty Hill, Texas, contact us for your free consultation.
CONTACT US TODAY
Are You Ready to Get Your New Awning or Screen Installed?