Shading Texas of Helotes
Specializing in Motorized Awning and Patio Screen Installations in Helotes, Texas
Imagine finally using your home's patio space to its full potential. Grill without inference from bugs and heat and store your plants outside during the winter in a protected area. Patio shades, screens, awnings and enclosures can help you bring that dream into reality. If you're looking for a shading company in Helotes, Texas, contact our team for a free consultation.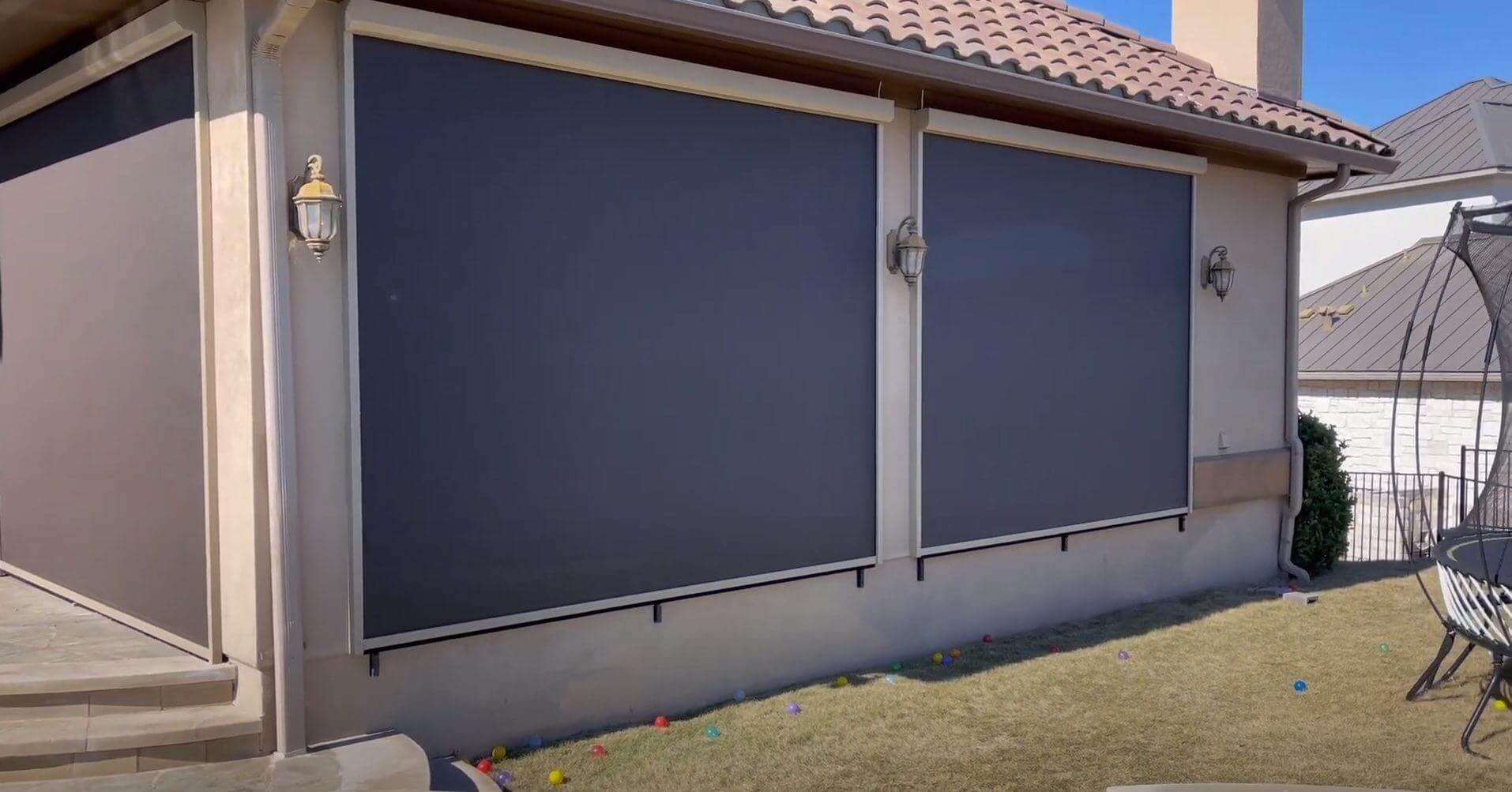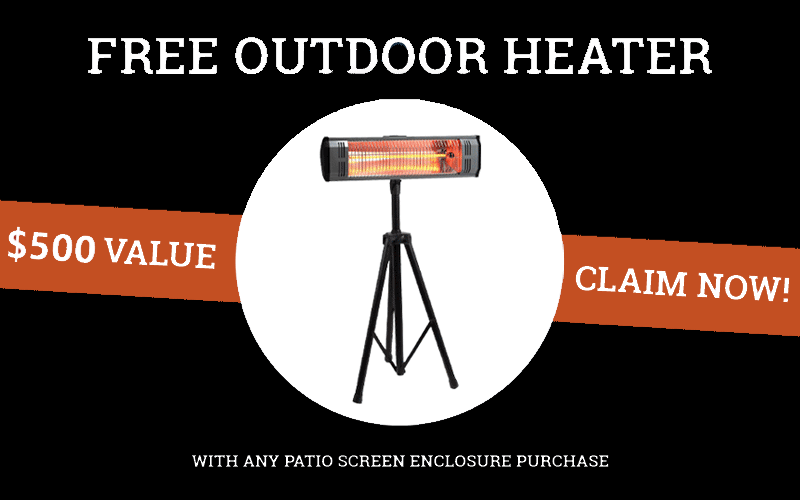 Limited Time Offer:
FREE Outdoor Heater ($500 Value)
Keep those pesky bugs away with our custom motorized patio screens! For a limited time, enjoy a FREE patio heater (up to a $500 value). Sign up for a FREE design quote today.
Critter and Weather Protection
Keep the Elements Outside
One downside of outdoor spaces like patios and decks is that nature often reduces their usability. Scorching heat keeps you from grilling out on the patio, and blustery winds discourage you from lounging outside. Installing patio screens in your Helotes, Texas, home can protect against these elements so you can enjoy more time outdoors.
Screens can also block the hot sun from entering your house, making it up to 30 degrees cooler. Another benefit of a screened patio is keeping out bugs and other critters like birds and bats.
Screens and Shades From Shading Texas
You can use screens and shades for various applications around the exterior of your home. Shading Texas offers motorized screens with remotes or the addition of a Somfy MyLink™ interface to let you control your shades from a phone or tablet for added convenience. The main shading products we offer include:
Insect Screens
Seal off your deck or patio from pesky bugs, including flies and mosquitos, for more peaceful outdoor relaxation. Insect screens keep bugs out without blocking your view.
Sun Shades
Block up to 77% of the sun's harmful UV rays and keep your home cooler with exterior sun shades or screens. These solutions provide relief from excessive heat and offer visibility.
Patio Enclosures
Block bugs, sun, rain, wind and more from your patio space with exclusive patio enclosures. Now your patio space can become an outdoor living area with increased privacy and functionality.
Retractable Awnings
Retractable awnings let you enjoy a shade-covered deck with the press of a button. Our awnings use Sunbrella® fabrics for the best outdoor performance.
All we can say is their customer service is top-notch, Thanks guys! – STEVE & CINDY
Our Install Process
Shading Texas guides you through every step of the installation process for your outdoor shading products. We'll ensure you get the look and functionality you want from a product that complements your home. Whether you want a bug screen or retractable awning in Helotes, Texas, you'll receive:
Free consultation: A team member will visit your home to discuss color and material options for your screens or awnings.
On-site demonstration: We'll show you sample products and demonstrate how they work to help you decide on the right solutions for your needs.
Individualized quote: You can get an estimate tailored to the shading solutions and materials you choose.
When we come back to install your screens, most installs take less than a day. These quick installations minimize interruptions in your routine.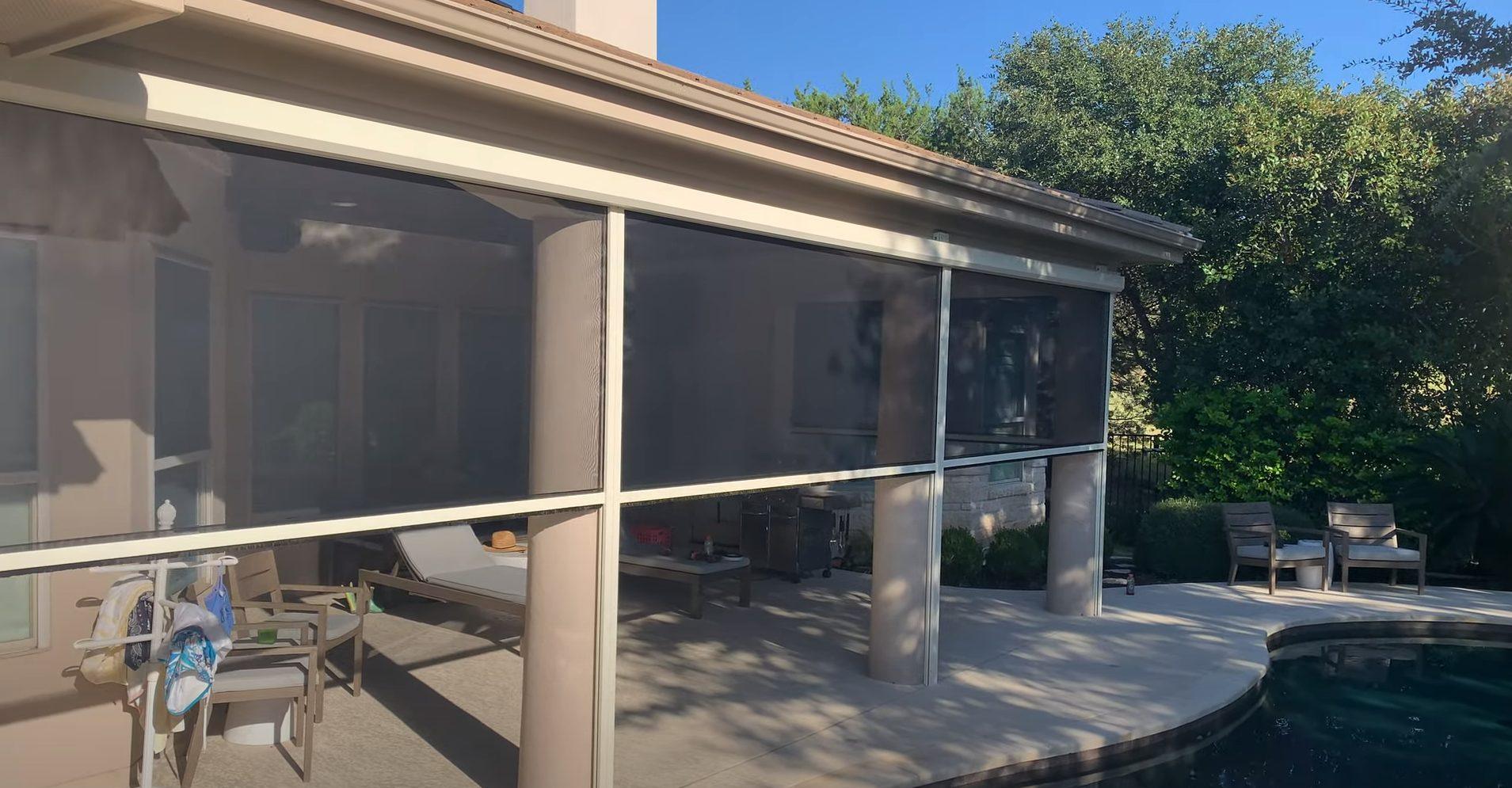 Enjoy Luxury Shade Solutions
You can make indoor and outdoor spaces more usable with shades and screens. Get shading solutions like patio shades in Helotes, Texas, by contacting us online for a consultation.
CONTACT US TODAY
Are You Ready to Get Your New Awning or Screen Installed?