A screened-in patio is more than attractive — outdoor patio screens can protect you from neighbors, pests and extreme weather conditions whenever you want to enjoy a night outside. The right screen can change your life, allowing you to get the most out of your home and love the outside areas frequently.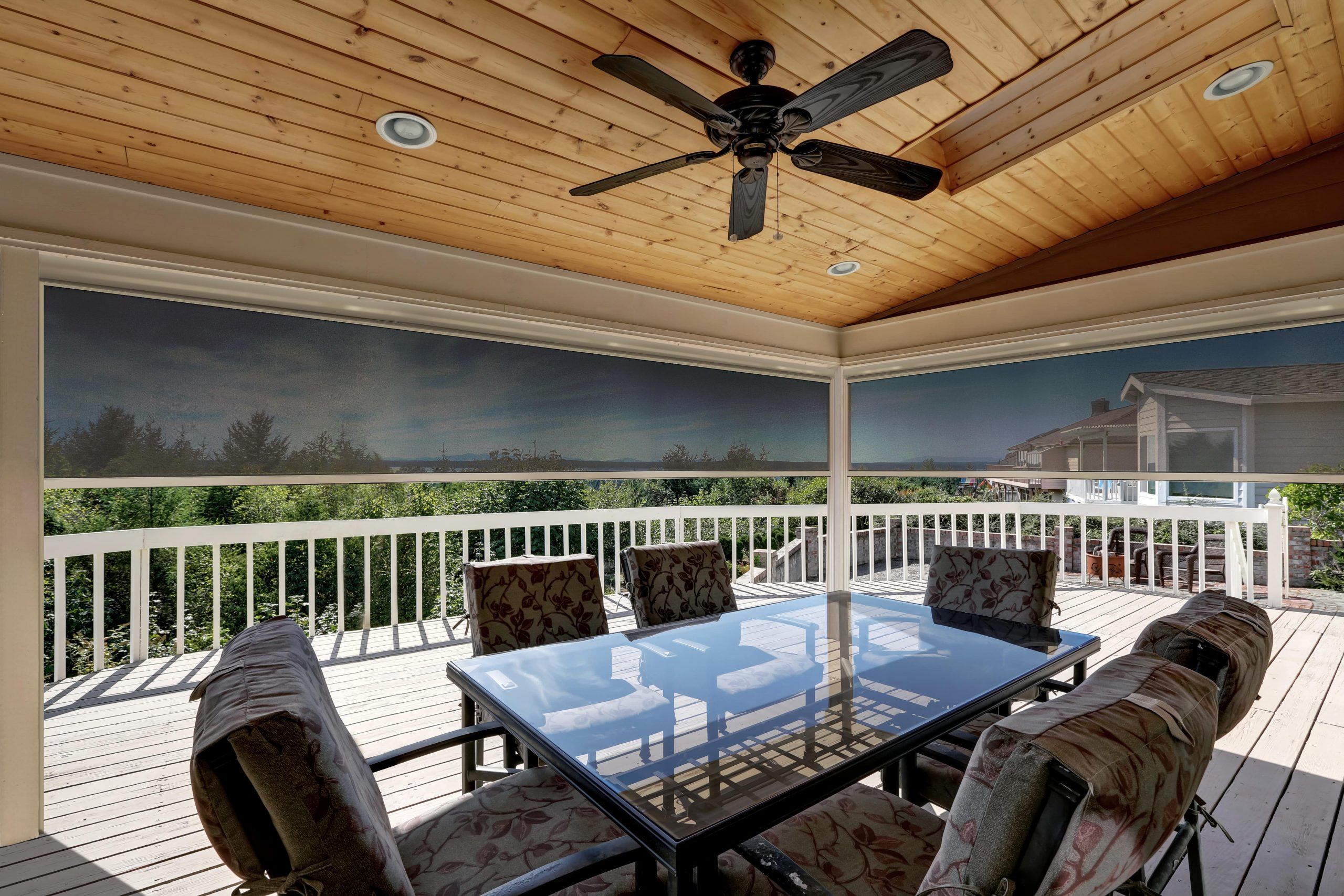 Why Buy Patio Screens?
When you have a durable screen to protect your patio, your outdoor space becomes a year-round living space for you, your family and friends to enjoy whenever you need a change in scenery. A screen allows you to use your patio far more often, but there are other benefits like:
Energy efficiency: Patio screens can help control temperature both on your patio and inside your home. By putting an extra layer between bitter winds or burning sunlight and your home, you'll start saving on energy bills immediately.
Privacy: Nosy neighbors and busy streets are no issue when you have a patio screen. Enjoy time alone or with others outside while enjoying your private space.
Ample shade: Solar shades can even afford you more shade inside. You can have complete darkness any time of day in places like bedrooms and theater rooms, where it is essential.
Keep out the Elements
In the scorching summer heat that passes through Austin, San Antonio and the rest of the state, an outdoor patio screen from Shading Texas can allow you to step outside comfortably. Our screens can keep your outdoor space up to 30 degrees cooler than it is outside, so you can enjoy a temperate evening even throughout the peak summer temperatures.
Furthermore, a screened-in patio gives you the chance to enjoy nature without what some consider the biggest downside of the outdoors — pests. From mosquitos to nesting bats, our thick, woven screens keep critters of all sizes from tampering your night with stings, bites and more. You won't have to share your patio with loud birds or large spiders again.
Learn More About Screen Options Today
Whether you're looking for privacy and shade or protection from insects, Shading Texas can help. Any motorized patio screens we install in Austin, San Antonio and the rest of our Texas locale come with a five-year installation warranty, so you can feel confident in our top-quality screens and your investment.
Start enjoying your outside space year-round now. Contact Shading Texas online or over the phone at 512-264-1500 and discuss your screening options today.
CONTACT US TODAY
Are You Ready to Get Your New Awning or Screen Installed?