Shading Texas of Marble Falls
Supplying Marble Falls, Texas with Retractable Awnings and Motorized Patio Shades
We can help you with: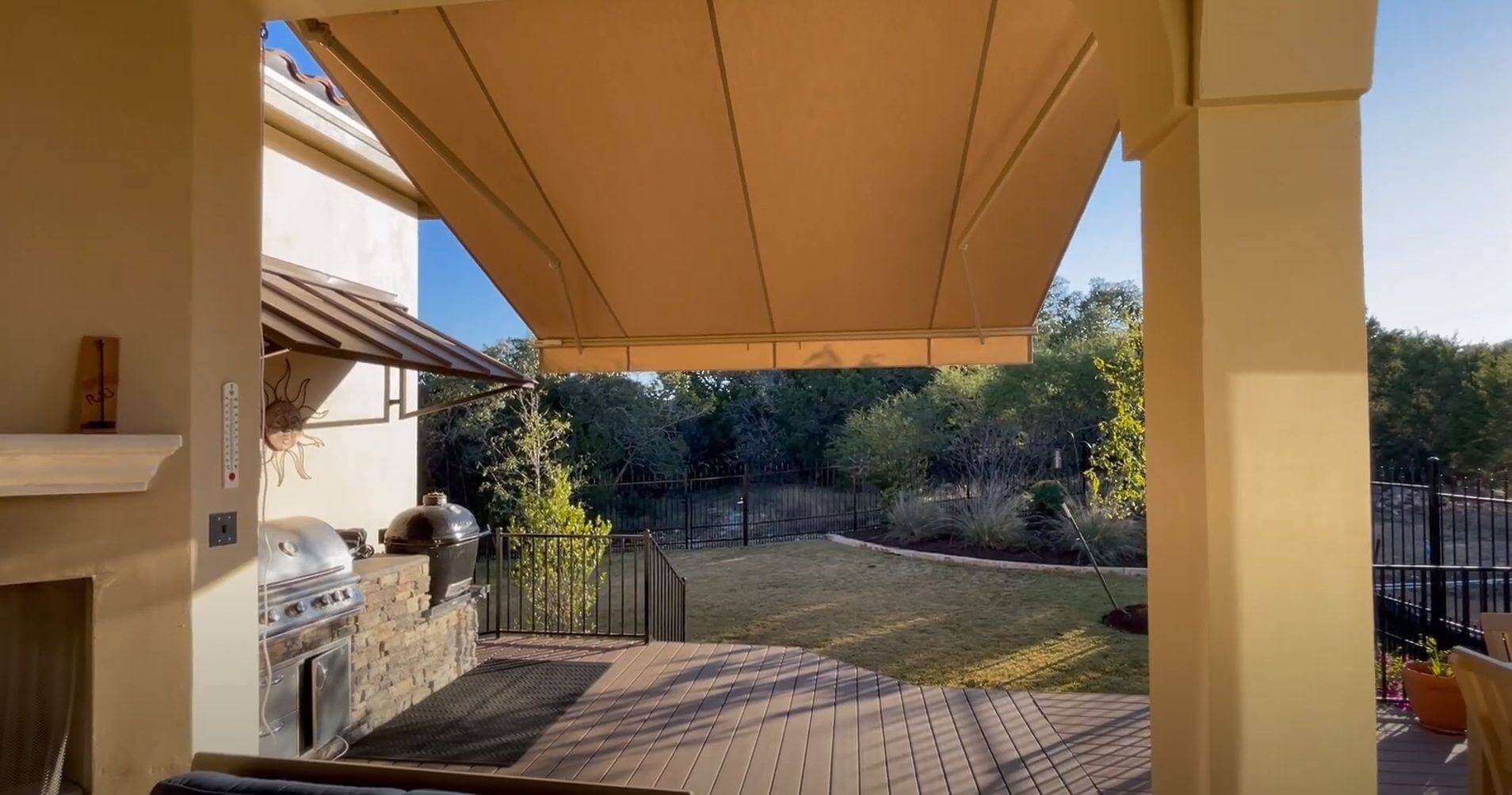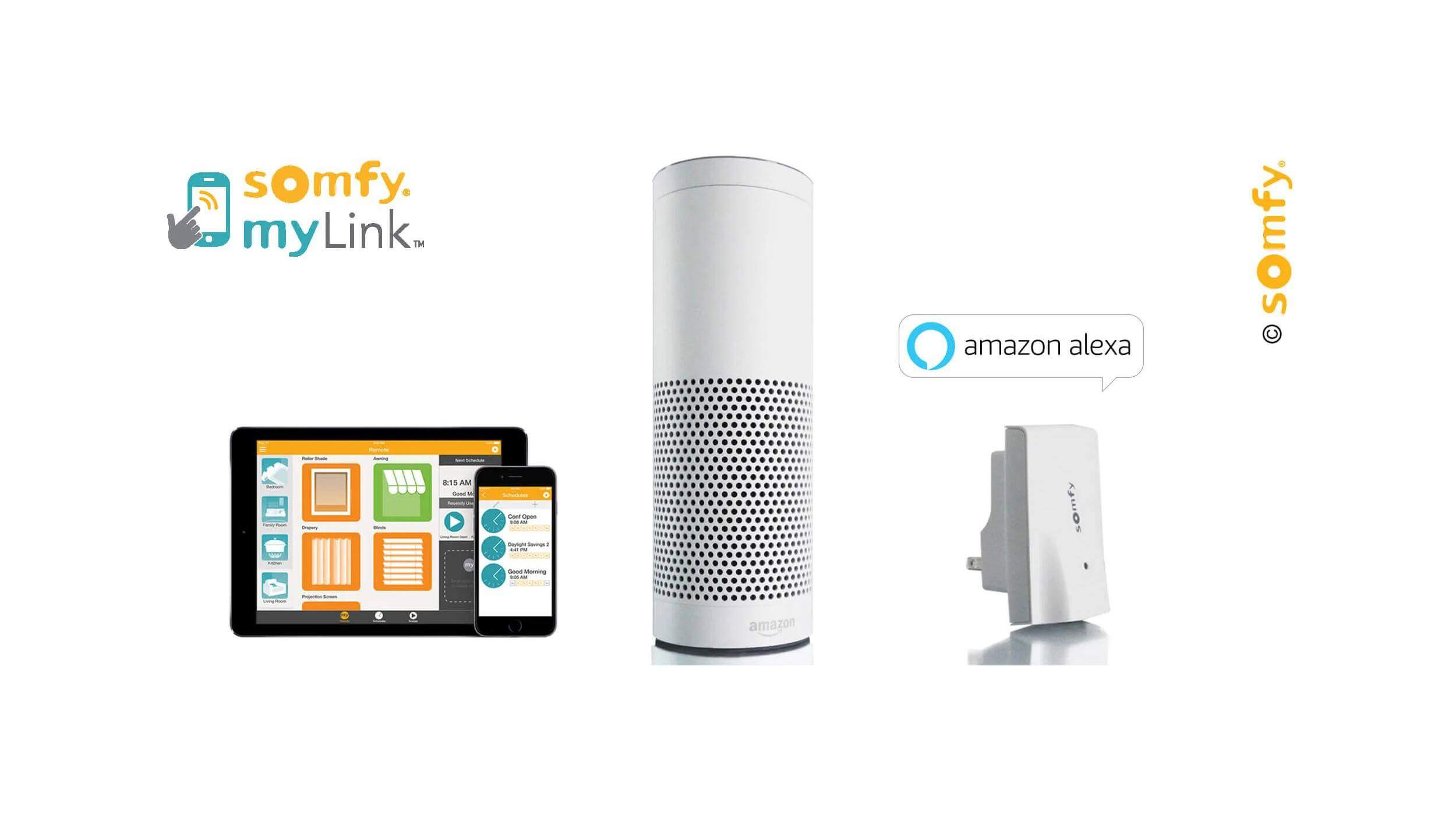 Limited Time Offer:
FREE Somfy MyLinkTM RTS Smart Phone & Tablet Interface.
Get a FREE Somfy MyLink ($599 value)! This allows you to control your patio enclosure using your voice with Amazon® Alexa & Google Assistant integration or the built in Phone App! Call now for a FREE estimate!
Serving Quail Valley, Cottonwood Shores, and More
The Best Retractable Awnings and Patio Shades in Marble Falls & Horseshoe Bay, Texas
We use only the highest quality motorized awnings and screens, and our company's main goal is to enable the usage of every part of your home and patio – no more worrying about Marble Falls weather or insects.
We are proud to offer the Tensioning Track System with all our patio screens, which allows screens to stretch up to 30 feet without a broken seam or break in the fabric. All our retractable awnings and screens additionally come with the best warranty you'll find!
No matter where you are in the Marble Falls area – Gateway Park, Impala Isle, and beyond – we can't wait for the opportunity to serve you.
All we can say is their customer service is top-notch, Thanks guys! – STEVE & CINDY
Keep the Elements Out
With Shading Texas, you won't get caught off guard by Marble Falls weather. You can to use your patio without worrying about extreme rainfall or high winds, thanks to our patio screens.
Our patio screens can reduce wind shear significantly, and with our motorized technology, deploying and retracting shades has never been easier.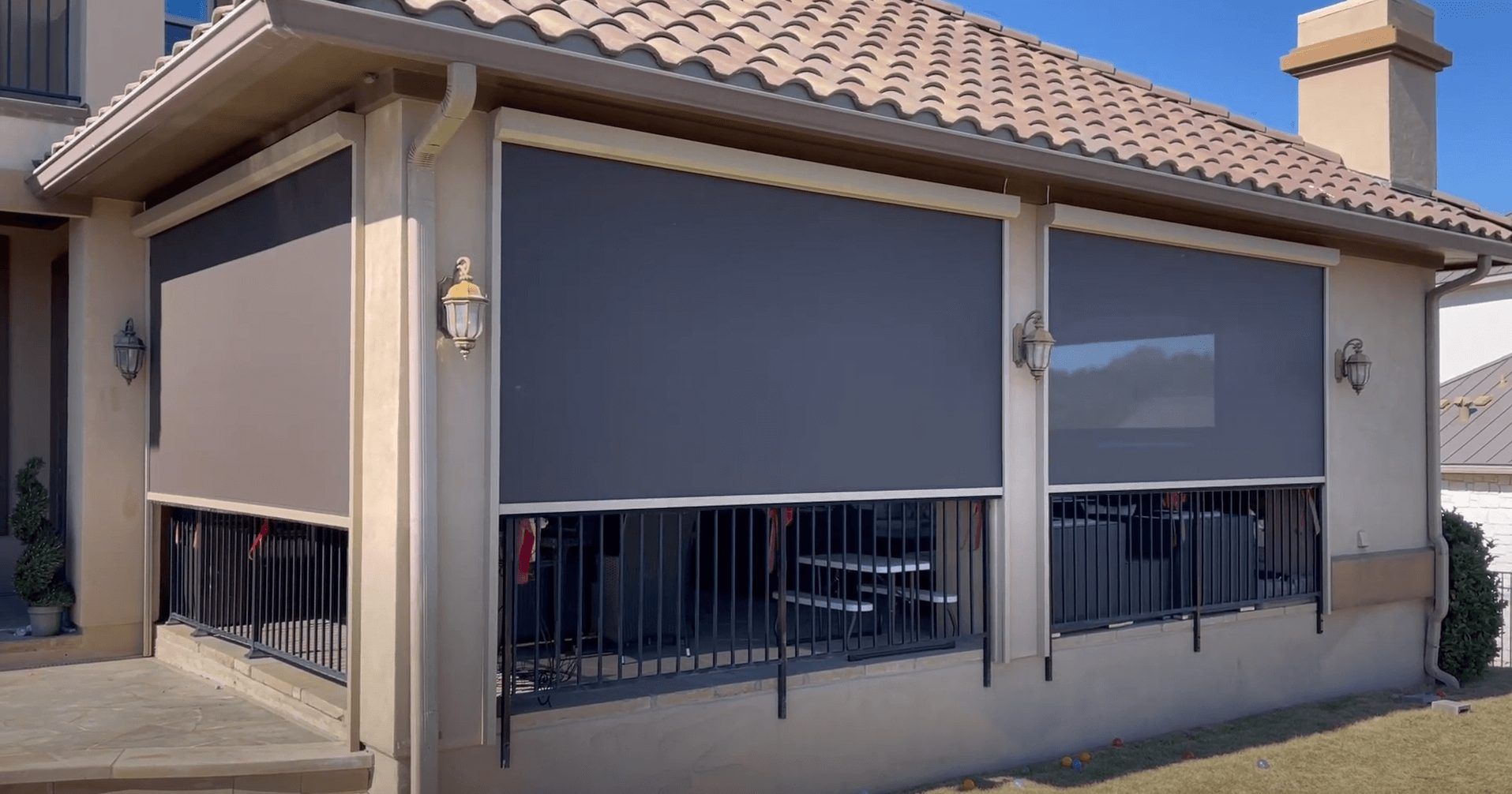 CONTACT US TODAY
Are You Ready to Get Your New Awning or Screen Installed?