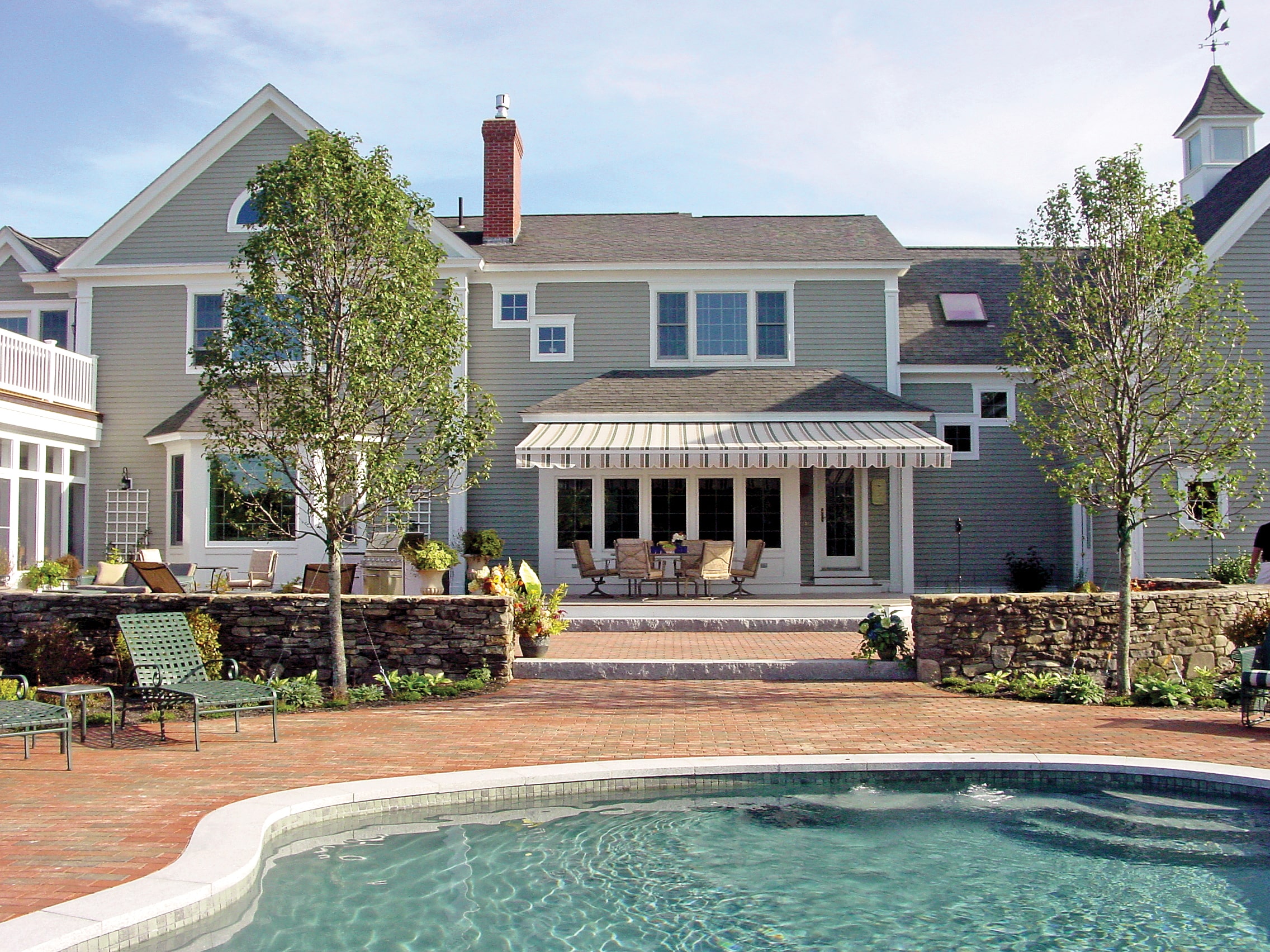 Patio Shading Company in Wimberley, Texas
Mother Nature is unpredictable, especially in Texas. Between bugs, heat, wind and rain, you may need some extra protection to enjoy your outdoor living space from time to time. That's where Shading Texas comes in.

Industry Leading Shading Solutions in Wimberley
At Shading Texas, we work hard to provide motorized awnings and patio shades to homeowners in Wimberly, Texas. We use the finest materials to produce high-quality shading solutions to help you enjoy your patio regardless of the conditions.
Our team is dedicated to providing the best products possible. We have partnered with Mermet and Sunbrella to bring you an assortment of colors and fabrics to match your home's aesthetic. Our shading solutions come with a Tensioning Track System to provide a durable, 30-foot span without seams or breaks in the material — offering complete protection from the elements.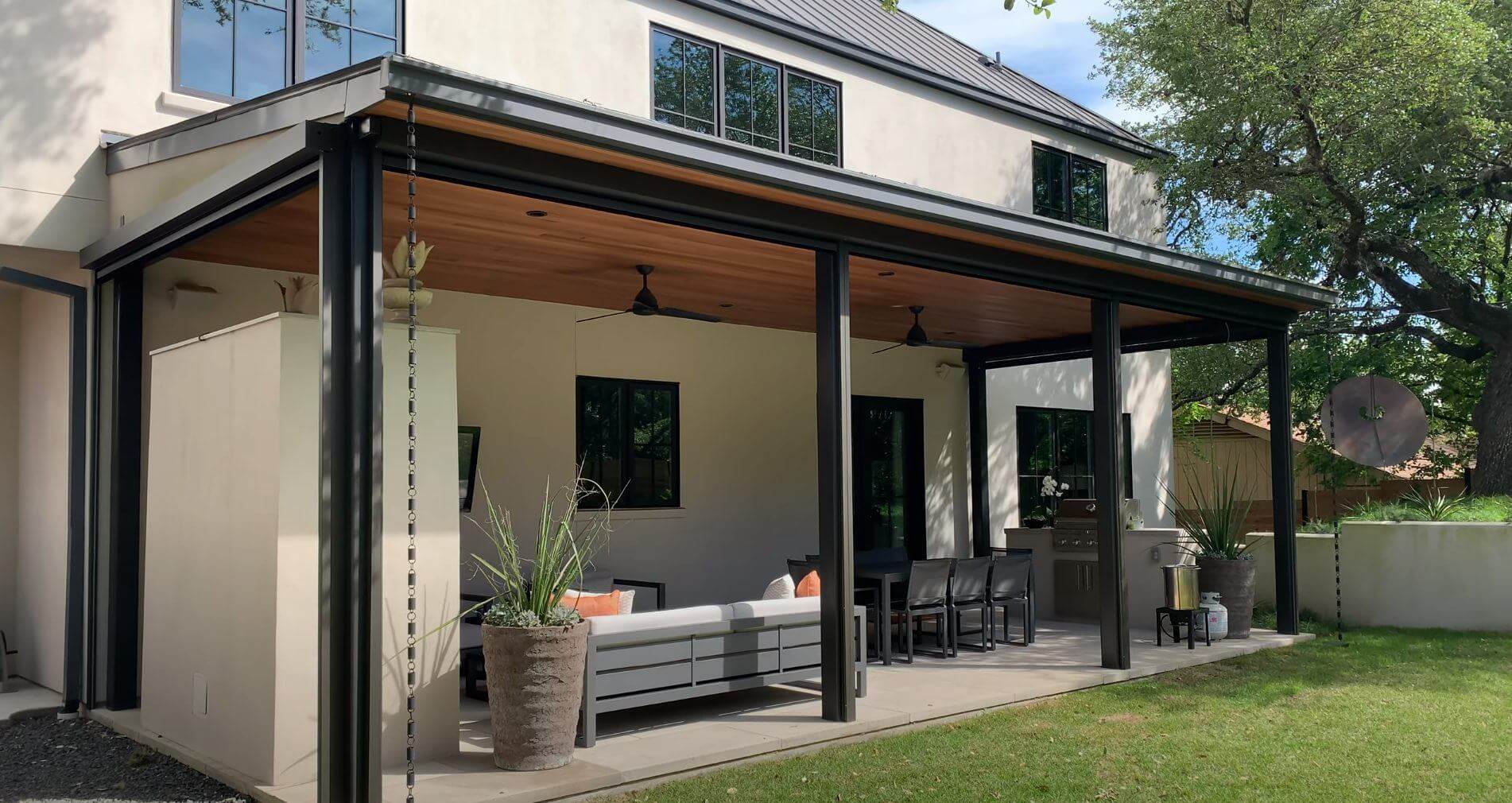 Keep the Bugs and Elements Where They Belong
As a homeowner in Texas, you've probably had your fair share of run-ins with pests making your patio their home for the winter. Maybe the rain has gotten in the way of a relaxing day curled up with a good book on your back porch.
Shading Texas can help you stay prepared and protected when the unknown strikes. We offer a variety of motorized shading solutions, including our patio shades, retractable awnings, enclosures and patio screens in Wimberley, Texas. Our shades are designed to stand up to harsh elements while maintaining space for a cool breeze and stunning views.
These additions can all be powered by the touch of a button using our intuitive mobile app, offering immediate convenience when you need it. Some other benefits of our shading solutions include:
More privacy from neighbors.
Improved HVAC savings.
Increased outdoor space.
Cooler indoor temperatures.
Enhanced comfort outdoors.
Your Needs Are Our Priority
Shading Texas is the foremost provider of outdoor shading products in Texas. We have worked hard to get to where we are, focusing on craftsmanship and service to bring homeowners around Wimberley, Texas, the home additions they deserve.
Our success has everything to do with our devotion to leaving each customer with a smile on their face. Our technicians work diligently to offer a stress-free, no-pressure experience. Through our free consultations, on-site demonstrations and detailed quotes, we'll give you all the information you need to decide on a shade solution based on your needs.
Our work doesn't end after our quick, two-hour installation process. If you have trouble with your new patio shade in Wimberley, Texas, you can trust our five-year installation warranty to have your back.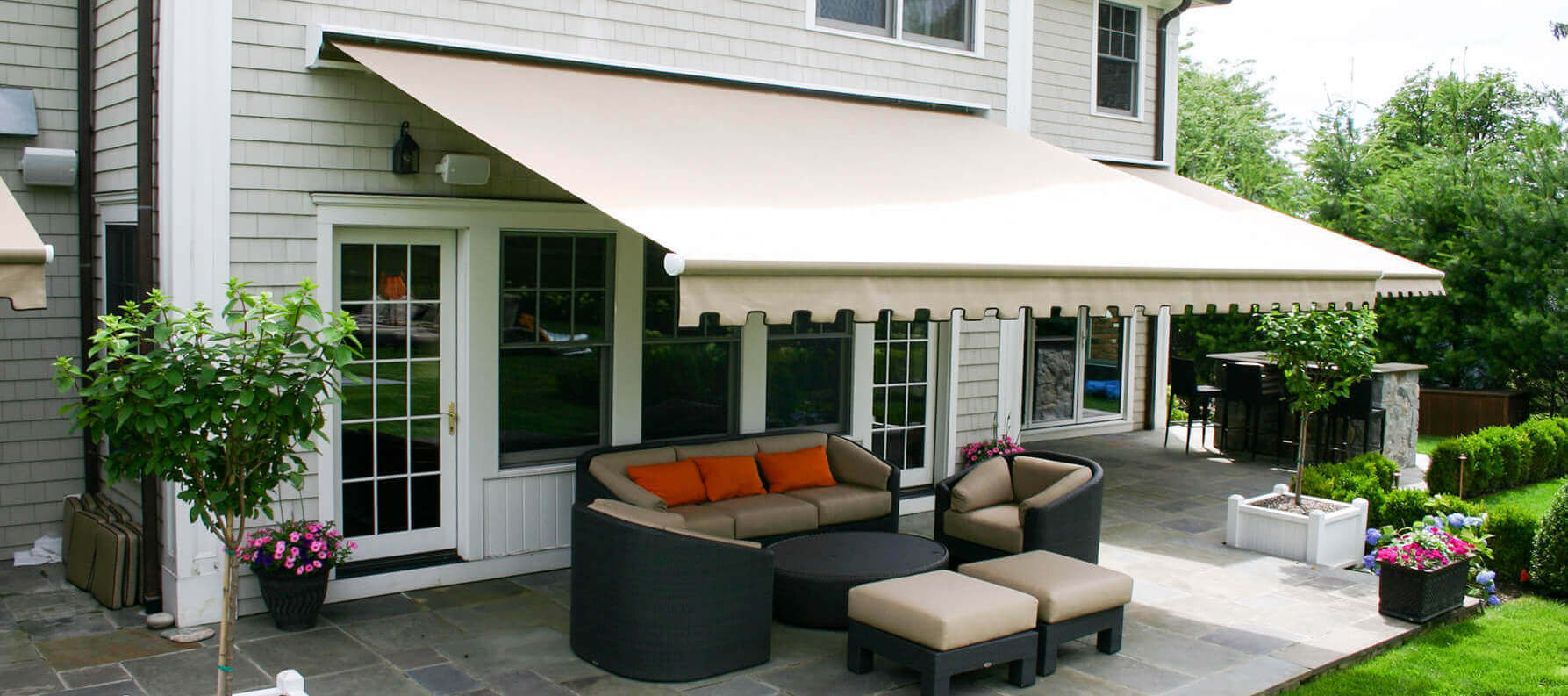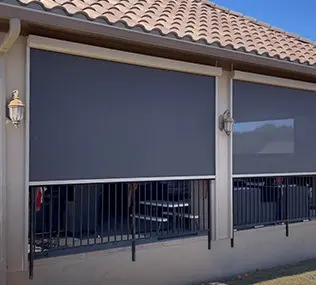 Enjoy the Outdoors With Our Luxury Patio Shades and Awnings in Wimberley, Texas
We're proud to provide Wimberley homeowners with reliable home additions to transform the outdoor experience. Ready to learn how our patio screens and deluxe awnings will improve your home life? Contact us online to schedule your free consultation today!
CONTACT US TODAY
Are You Ready to Get Your New Awning or Screen Installed?