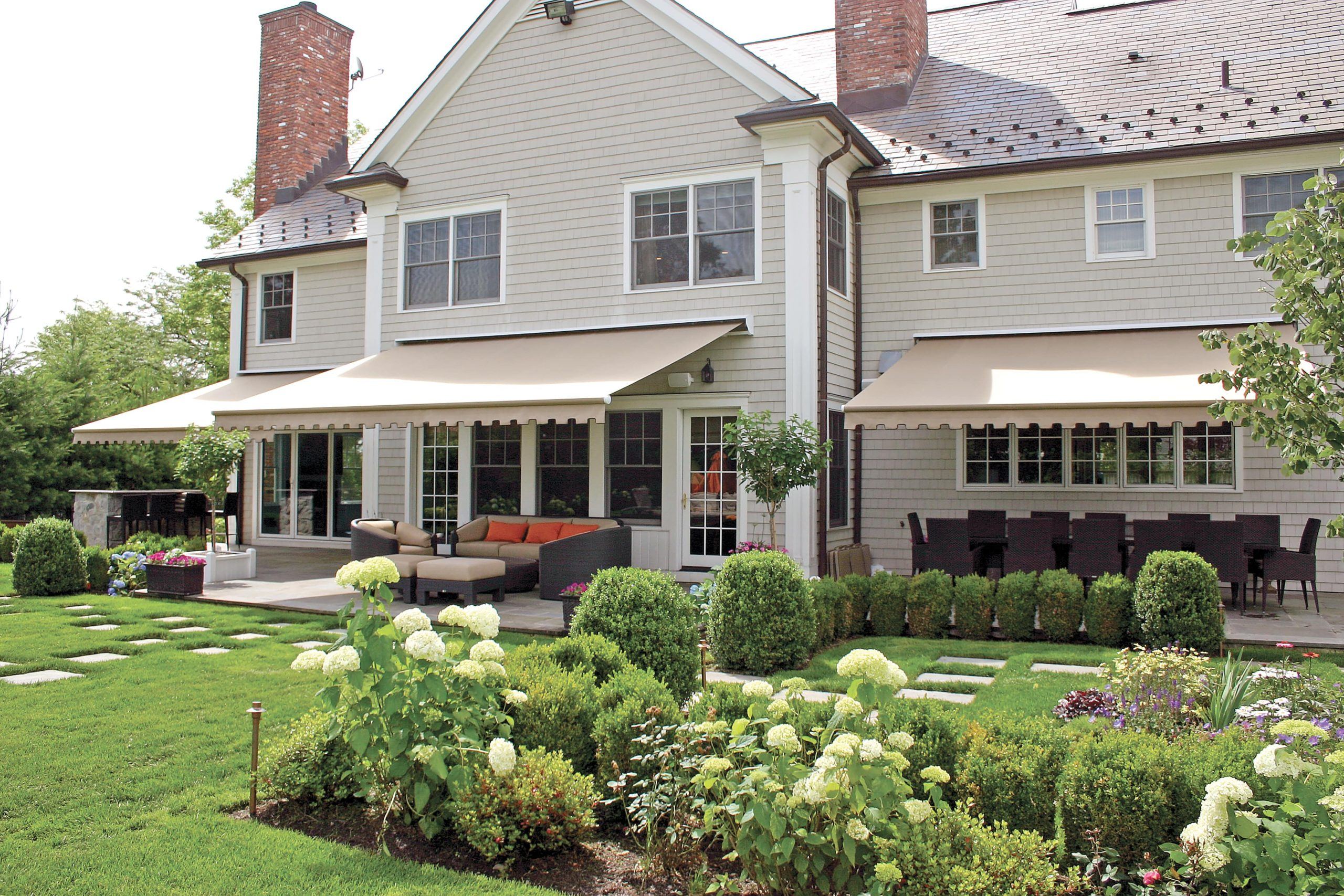 Retractable awnings are adjustable extensions that offer shade for your outdoor space with a simple push of a button. Installing a retractable awning to cover your patio allows for improved enjoyment of the area and unparalleled flexibility without building a permanent structure.
Take a closer look at the benefits of retractable awnings as you decide on the best shade solution for your needs.
Durability
Awnings can be exposed to various weather conditions, from hot temperatures to high winds. Over time, prolonged exposure can negatively impact the awning's functionality and leave the material susceptible to weather damage.
Motorized retractable awnings offer a simple yet effective solution to this issue. During extreme weather events, you can use your smartphone or a remote control to fold the top and prevent damage. The ability to retract when necessary makes these awnings more durable with better longevity.
Energy Efficiency
Retractable awnings can help reduce your energy bills in summer and winter. On hot days, you can open your canopy and prevent the sun from entering the space through windows and doors and heating up the space. You can keep the awning open in winter to let the light and warmth in.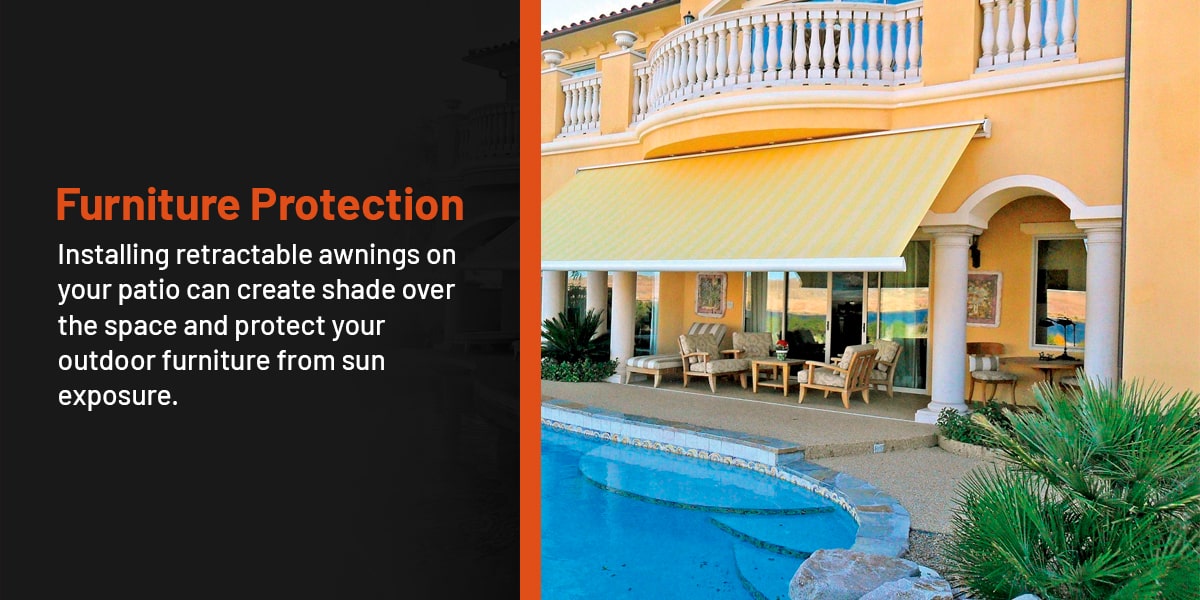 Furniture Protection
Patio furniture can lose color when exposed to harsh UV rays for long periods. Installing retractable awnings on your patio can create shade over the space and protect your outdoor furniture from sun exposure. The shade can also extend to the interior furniture that would otherwise be exposed to direct sunlight.
Visual Appeal
Retractable awnings come in a range of captivating colors and styles, enabling you to choose one that best suits your space. Whether it's the color or design, awnings can complement your property's overall architecture perfectly. Besides enhancing the look of your outdoor area, these canopies can be used to create an attractive outdoor living space that increases the home's value.
Get High-Quality Retractable Awnings From Shading Texas
Retractable awnings can be beneficial to any home. Shading Texas offers retractable awnings made with high-quality fabrics from Sunbrella. Our team has been providing shading solutions for decades, and we pride ourselves in delivering exceptional craftsmanship and expert services with every project we work on. When you choose our awnings, you can get ultimate weather protection, energy efficiency and an enhanced look for your outdoor space. Contact us online to learn more.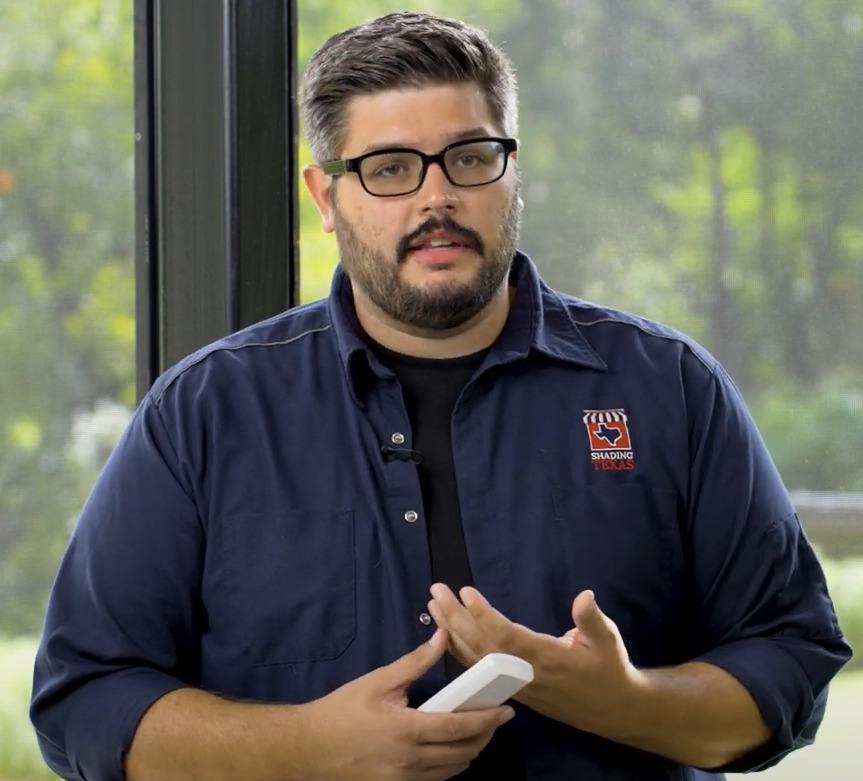 Matt Pierce has been working in the solar shade industry for over 15 years, providing sun protection in the extremes of Alaska and Texas. His dedicated team at Shading Texas will get your the sun solutions you need to enjoy your patios and homes for years to come by blocking out bugs, sun, wind, and rain!