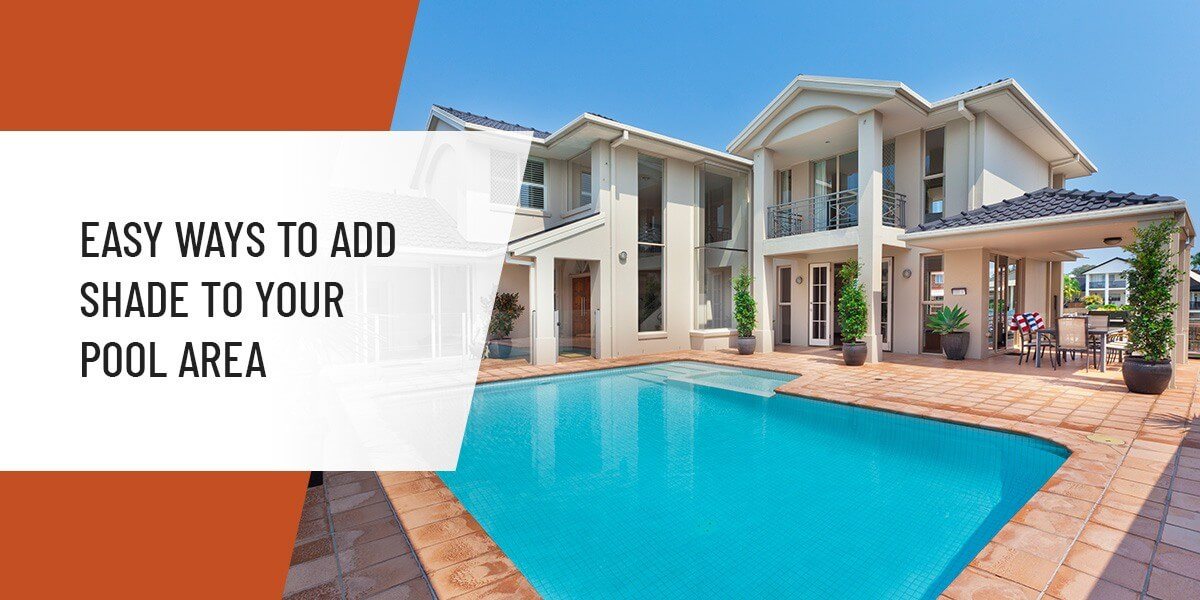 When you're splashing around in your pool or relaxing after a swim, you don't want to deal with glare or excessive heat. These modern pool shade options help you enjoy more hours of swimming more comfortably.
Umbrellas
Umbrellas are easy to install, affordable and come in colors and patterns you love. However, they may only last a few seasons, depending on the design and material quality. While umbrellas are a great poolside option, they're not large enough to cover the whole area.
Pergolas
Pergolas are shade structures, usually with a flat covered roof and four open sides. You can easily install them poolside as a dining or lounging area. As with umbrellas, however, pergolas are often not large enough to cover the pool area itself.
Retractable Awnings
If you're looking for retractable pool shade ideas, awnings may be the best choice. With a width of 30 feet, retractable awnings from Shading Texas are large enough to cover a pool area and you can retract them for bad weather or when you want full sun. Our retracting awnings even feature wind motion sensors to retract your awnings automatically when winds kick up.
Motorized Patio Shades
Motorized patio shades from Shading Texas protect you all year long from glare, the sun's rays, excessive heat, insects and more. They also offer privacy. Fully integrated with a smart home app, you can control motorized patio shades remotely from anywhere.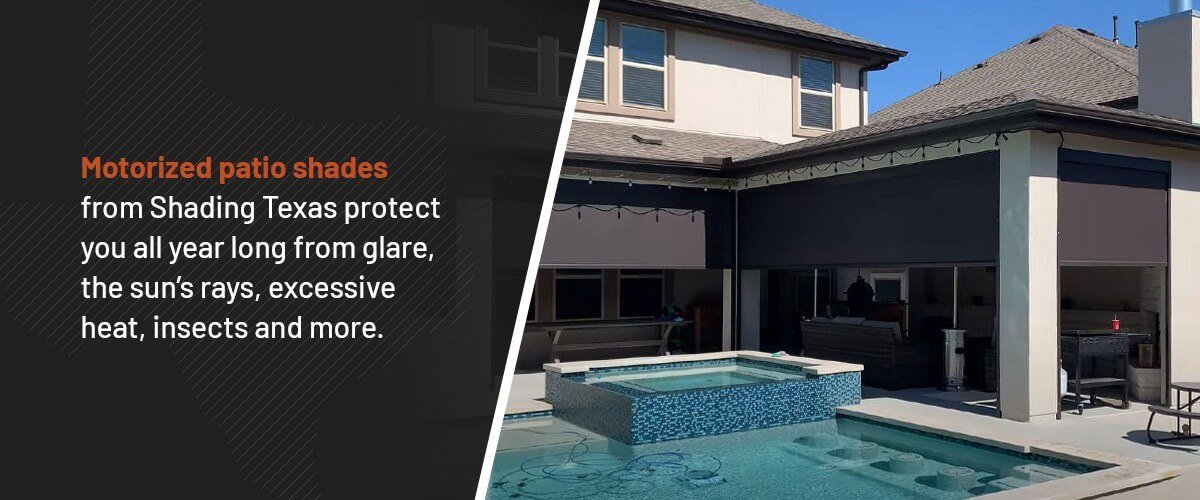 Shade Sails
Shade sails are fabric shades in the shape of a triangle or other shape. They're usually mounted on rods to offer sun protection in pool areas. Shade sails are a flexible option, though it's difficult to bring them indoors.
Patio Covers
Patio enclosures offer everything from full visibility to full blackout opacity. Enclosures offer privacy and protection from the sun and insects, so you can create an area around your patio to stay comfortable all year long.
Instant Up Canopies
Also known as pop-up canopies, these structures are essentially a shaded roof and four posts. They're ideal for poolside dining and seating areas and easy to bring inside in bad weather.
Trees
Trees are a beautiful shade option if you already have them in your yard, though they come with significant drawbacks. They take a long time to grow, create leaf debris in your pool, attract birds and the root systems can cause damage to surrounding structures, including your pool.
Do You Need a Pool Shade?
If you are looking for shade solutions, contact the experts at Shading Texas. We bring more than 60 years of combined experience and a commitment to excellent customer service to each project. With a range of shade products and virtual and in-person estimates available, we're the choice for your home!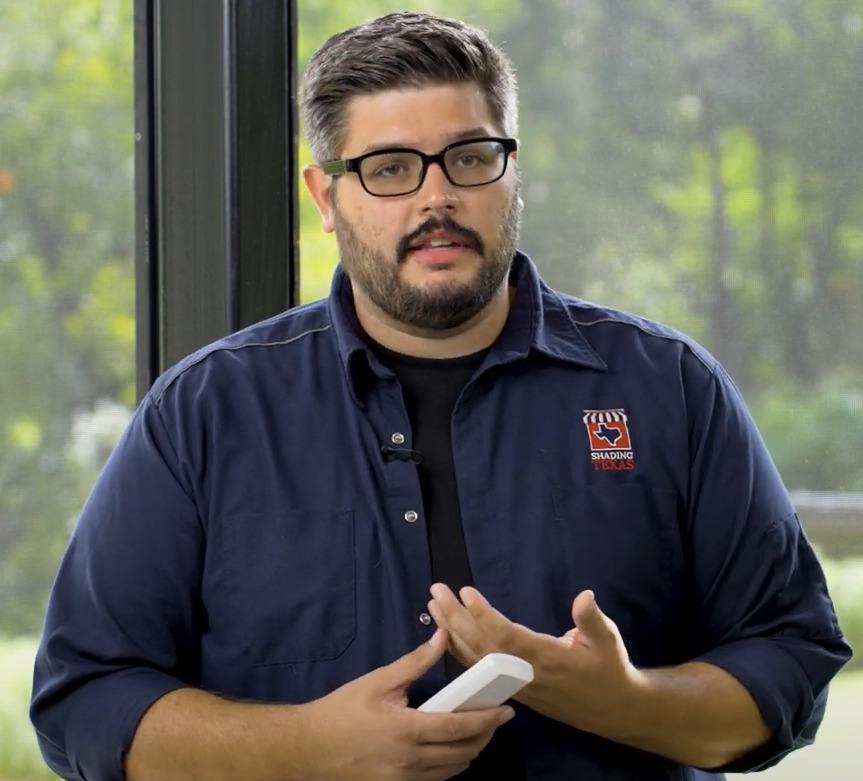 Matt Pierce has been working in the solar shade industry for over 15 years, providing sun protection in the extremes of Alaska and Texas. His dedicated team at Shading Texas will get your the sun solutions you need to enjoy your patios and homes for years to come by blocking out bugs, sun, wind, and rain!