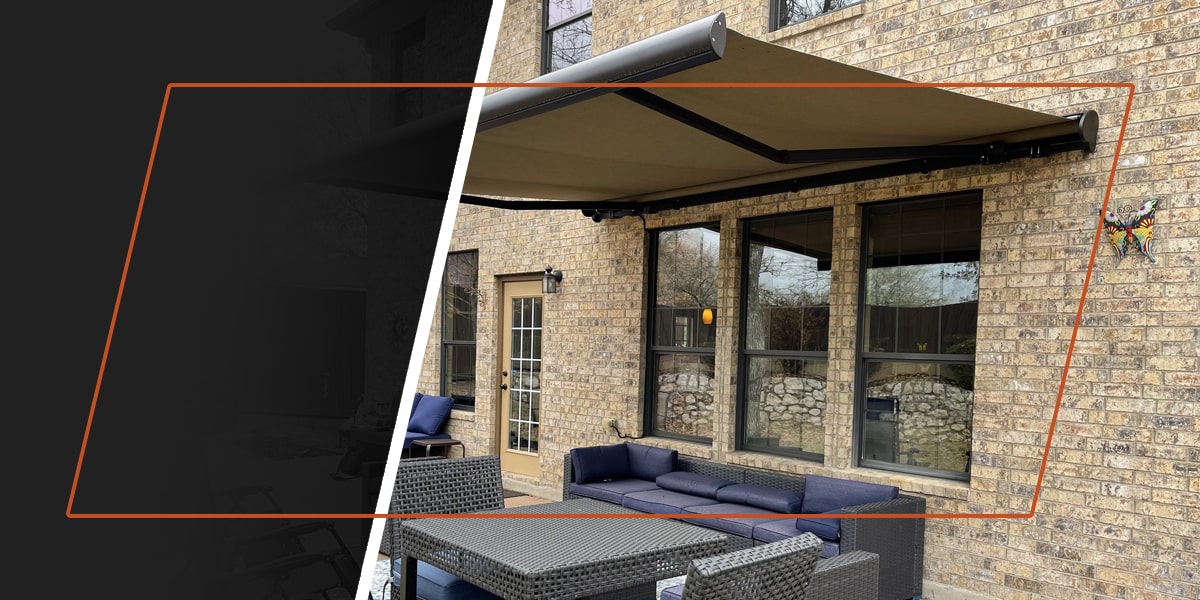 If the scorching Texas sun and sweltering heat keep you inside during the summer, you need an awning.
There are many types of awnings, including portable, retractable and stationary. Retractable awnings are the most convenient solution to create shade when you need it, often with the click of a button. They will reduce felt temperatures, block UV rays and keep you and your guests outside for longer.
While we recommend working with an experienced professional to install your awning, you can also attach it to your home yourself.
Installing Your Awning
Putting up an awning on your own can seem like a daunting task. However, with the right tools, measurements and assistance, you can safely put up your retractable awning in no time.
Many awning kits come with hardware and equipment you'll need, including mounting brackets, bolts and awning fabric. Check your kit and make sure you gather the following items before you start:
Stud finder
Measuring tape
Level
Chalk line
Electric drill
Socket wrench
Ladders
Silicone caulking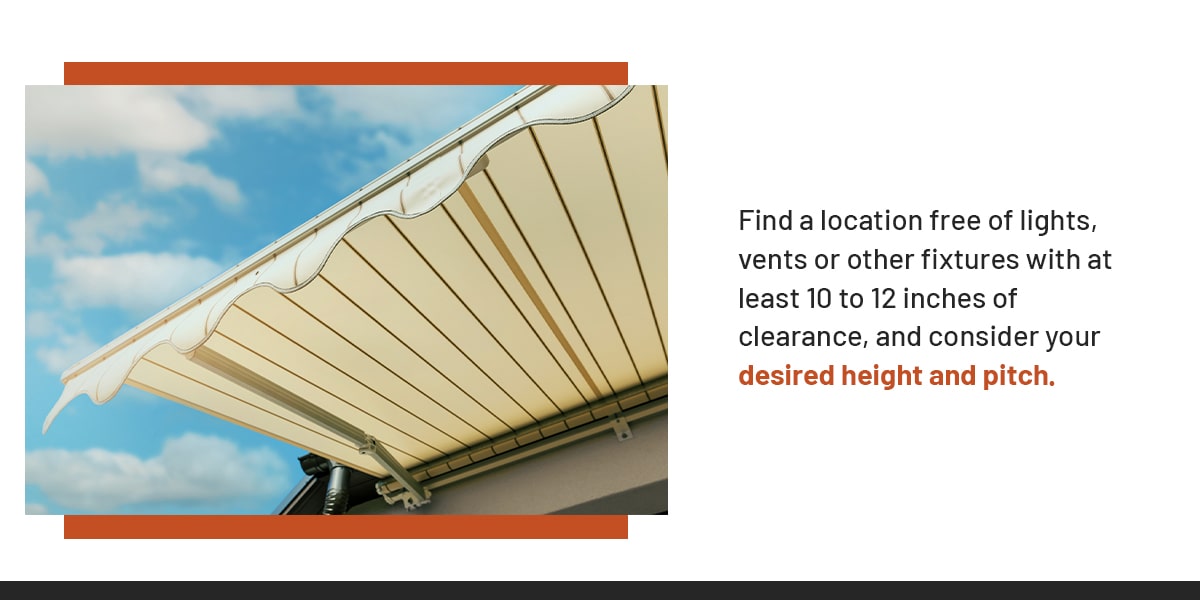 Decide on a Location
Find a location free of lights, vents or other fixtures with at least 10 to 12 inches of clearance, and consider your desired height and pitch. Measure the length of your awning and use a chalk line and level to mark the intended location.
Drill Your Mounting Bracket Holes
Since you need an area that can support the weight of your awning, you need to anchor the fixture properly. Use your stud finder to locate the center of the studs, and drill your mounting bracket holes. You can also fill these holes with silicone caulking to protect studs from damage or decay from water and the weather.
Install Your Brackets
With your holes drilled, you can line your mounting brackets up and secure them with screws. Use your level to ensure they are straight. Each awning kit is unique, so follow the manufacturer's instructions.
Secure the Awning Bar and Hood
With two people, lift the awning bar to the brackets, sliding them on to ensure a snug fit. The awning should be flush with the ends of the brackets. Follow the manufacturer's instructions to fasten the bar and hood to the brackets properly, using the proper equipment for a tight attachment.
Enjoy
Once you've double-checked your work and put your awning to the test, you're ready to host your summer parties in comfort!
Contact Shading Texas to Learn About Our Awning Services
If your awning is getting old or you need assistance installing a retractable awning on your home, the experts at Shading Texas are ready to help. Contact us online for more information or to request your quote today.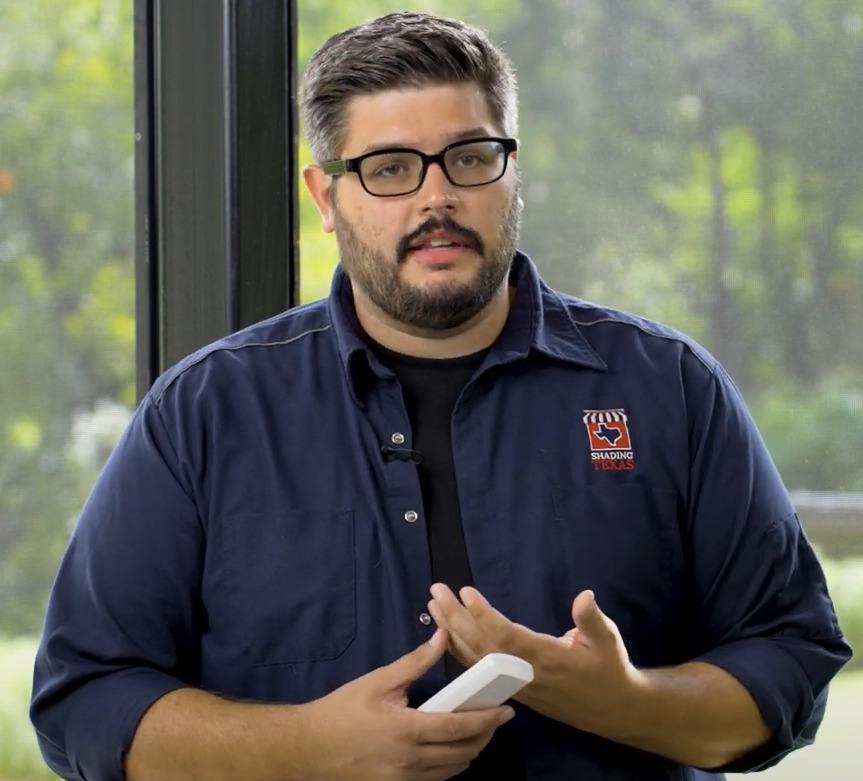 Matt Pierce has been working in the solar shade industry for over 15 years, providing sun protection in the extremes of Alaska and Texas. His dedicated team at Shading Texas will get your the sun solutions you need to enjoy your patios and homes for years to come by blocking out bugs, sun, wind, and rain!