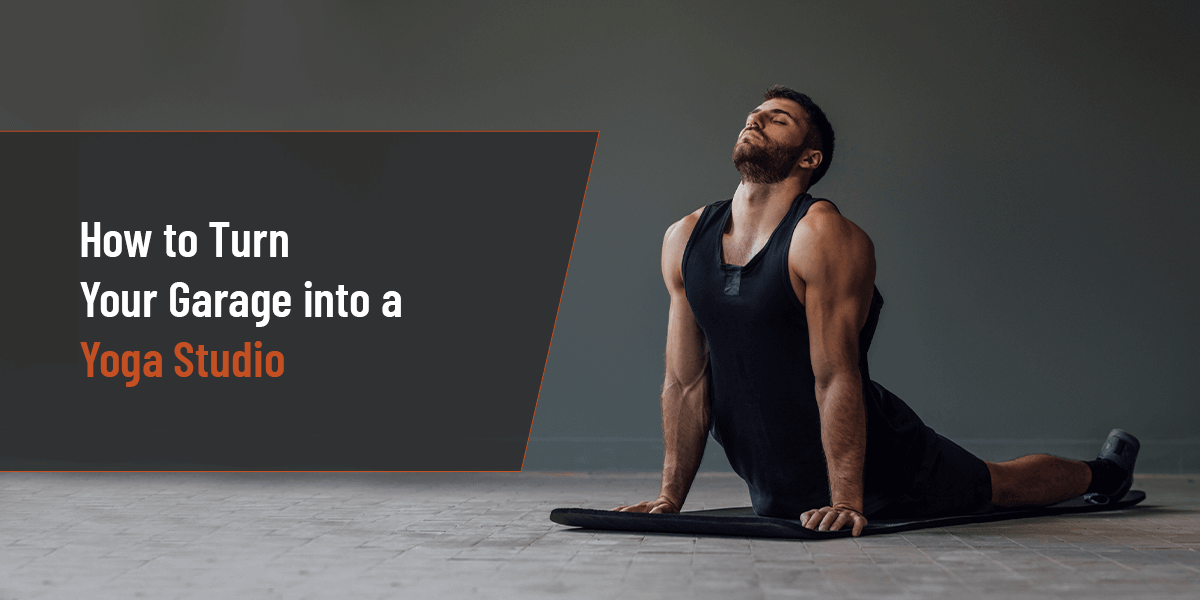 Yoga has proven benefits for your body and mind, but attending classes can be inconvenient. Skip the drive when you turn your garage into a home yoga studio.
5 Elements for Creating a Garage Yoga Studio
Transform your garage into a dedicated space for yoga with these tips:
1. Flooring and Lighting
If you have concrete garage floors, we recommend installing flooring like laminate that mimics real wood or tile that will help your yoga mat grip the floor correctly while providing some "give."
Natural light is a terrific choice, and you can bring it in with large windows or garage shades and screens. Soft overhead lights or simply a floor lamp give a soft glow in the evenings.
2. Insulation and Weatherproofing
Insulation will make your studio comfortable all year long, putting you in the best headspace for yoga and meditation. Plus, it will preserve heat that keeps your muscles warm and supple, reducing your risk of injury.
Seal cracks and holes and use weatherstripping between garage panels and around the door. These measures make your space's temperature easier to regulate.
3. Paint and Decorations
Paint your studio walls in a soothing, neutral color that will allow you to focus and relax. A neutral color is a great choice.
Decorations should be sparse to help you focus on your pose and breathing, not on the items around you. However, a few simple paintings and salt lamps can add beauty to your space. Pillows serve as a pop of color and provide soft support when you need it, while a diffuser or incense lets you add aromatherapy into your practice.
4. Yoga Equipment and Storage
While you don't need much equipment to get started, you may want a yoga mat to start. Consider investing in yoga blocks, straps, belts and blankets for extra comfort. Storage shelves or hooks can help you store yoga mats, water bottles, yoga blocks and other equipment.
5. Garage Shades and Screens
Motorized garage shades offer protection from the sun and privacy in your studio. These solutions allow fresh air to enter your studio, too. Garage screens offer some privacy when you practice yoga. They also give you the option of opening the screen on nice days to practice in the sun.
Yoga requires focus, and the last things you need are distractions like flies and mosquitoes. Bug-deterrent insect screens can help keep your studio pest-free.
Learn More About Our Garage Screens and Shades
If you want to build a home yoga studio by transforming your garage, contact Shading Texas to learn how our garage screens and shades can help. We're happy to offer free estimates to help you plan your project.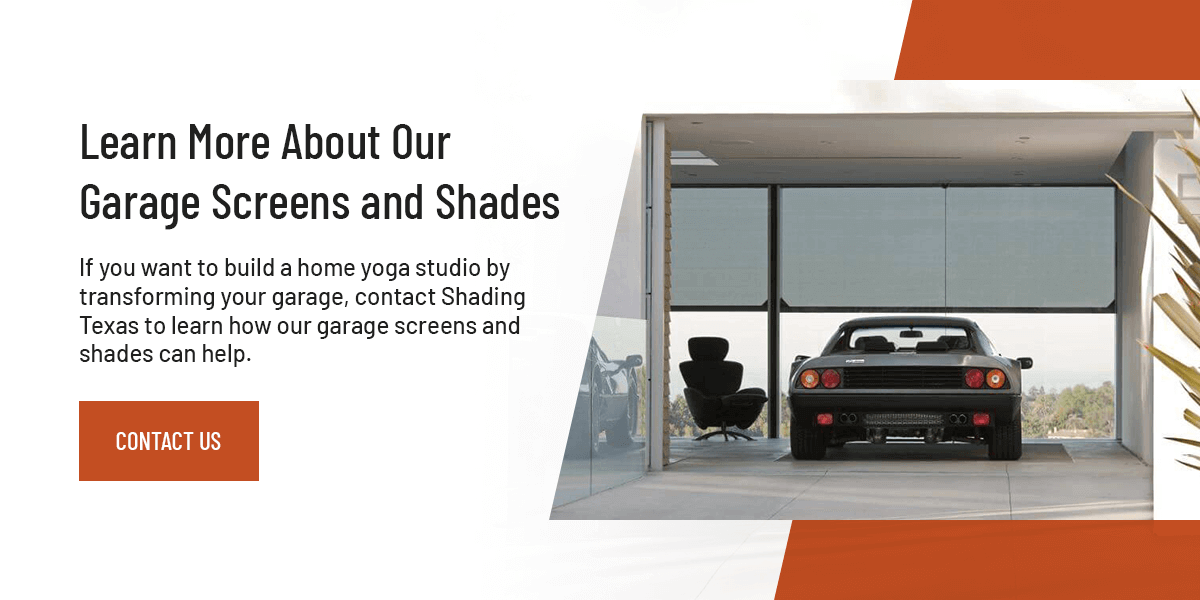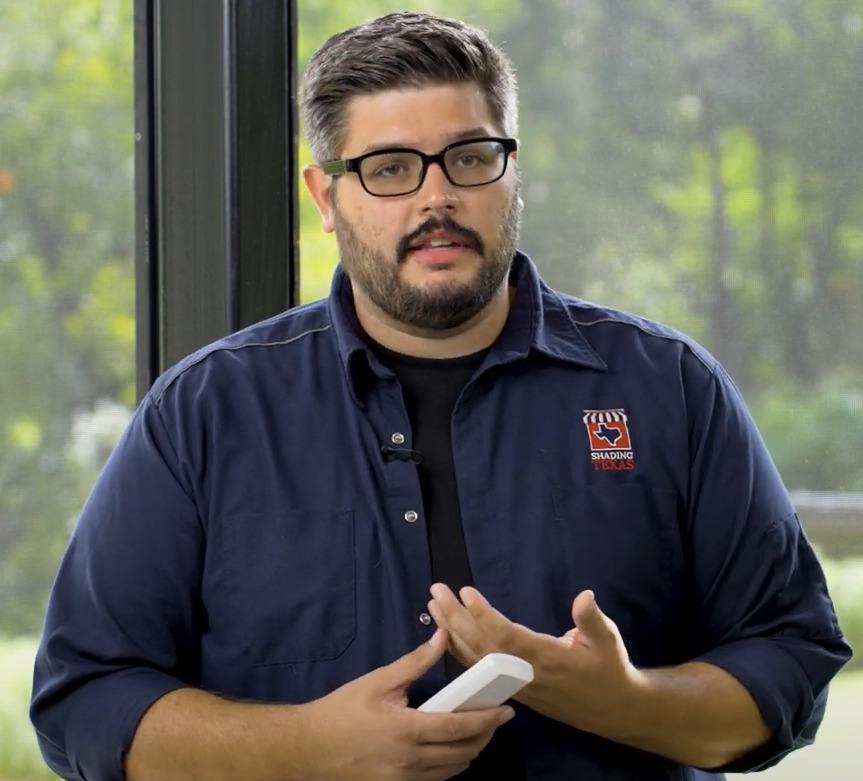 Matt Pierce has been working in the solar shade industry for over 15 years, providing sun protection in the extremes of Alaska and Texas. His dedicated team at Shading Texas will get your the sun solutions you need to enjoy your patios and homes for years to come by blocking out bugs, sun, wind, and rain!