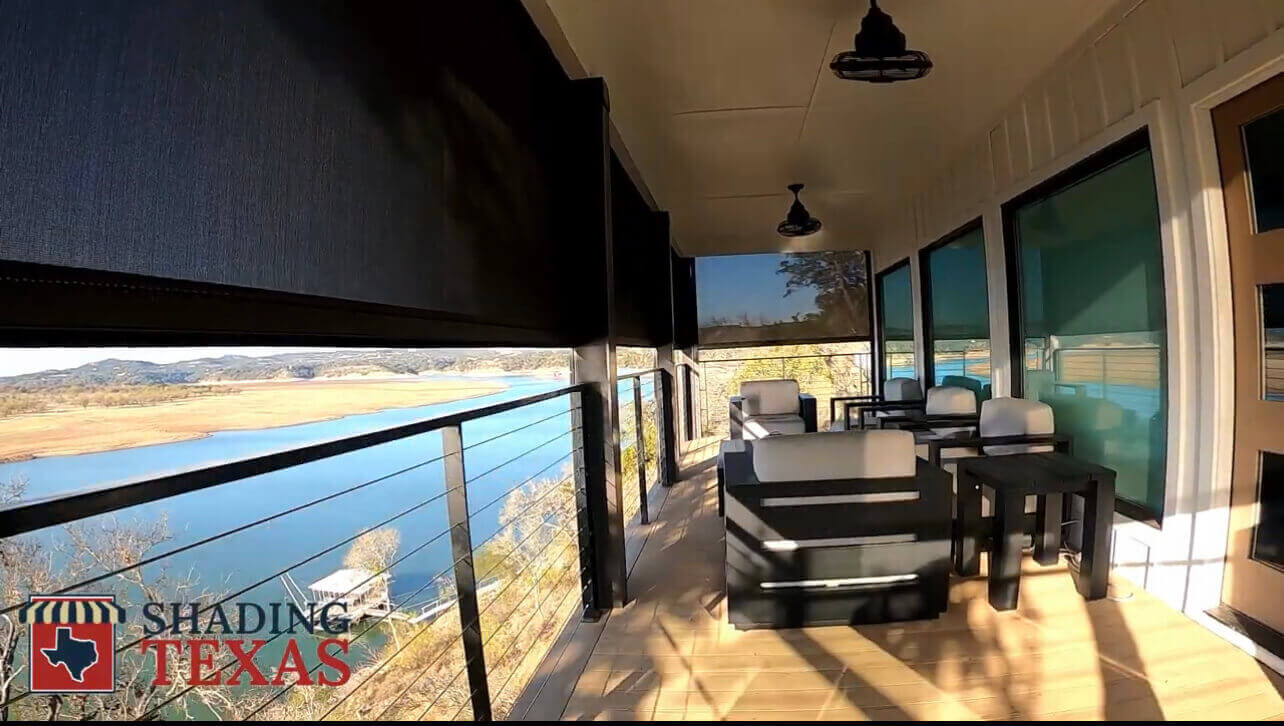 Adding a retractable screen to your outdoor living area lets you reclaim space exposed to the elements. The first question on many savvy homeowners' minds is the overall cost. After all, you want to be sure your new project is worth it.
The price of an electric screen varies depending on several unique considerations, so getting a custom quote is the best way to figure out what you can expect to pay. That said, it's worth considering the factors that affect the total cost.
Factors That Impact the Overall Cost of an Electric Screen
Electric screens offer unbeatable advantages in convenience, protection and privacy that more than offset the price. The following elements all play a role in that cost.
Customized Electric Screens
Not all screens are created equal. A fixed screen may cost less than a motorized one, but its lack of mobility can affect its longevity. Electric screens are designed for convenience and versatility, adapting to your home's unique needs. Retractable screens also surpass bargain box models from a chain store. They provide a customized shade solution that will be superior in every way.
Material Selections
We opt for the highest-quality fabrics in all of our shade solutions. Depending on the screen's use, you may need a tighter, denser material, increasing the cost.
Desired Position
Which way is your screen facing? Do you need it to block a chilly northern wind? Are you using it as shade for your west-facing patio? The position of your screen influences the type of coverage you need and the total price.
Different Options
We make electric screens for any need. Want to enjoy your patio year-round? Looking to protect your garage or carport from the elements? From UV protection to insect shields, screens have a variety of uses. We'll take your needs into account when finding your perfect shade.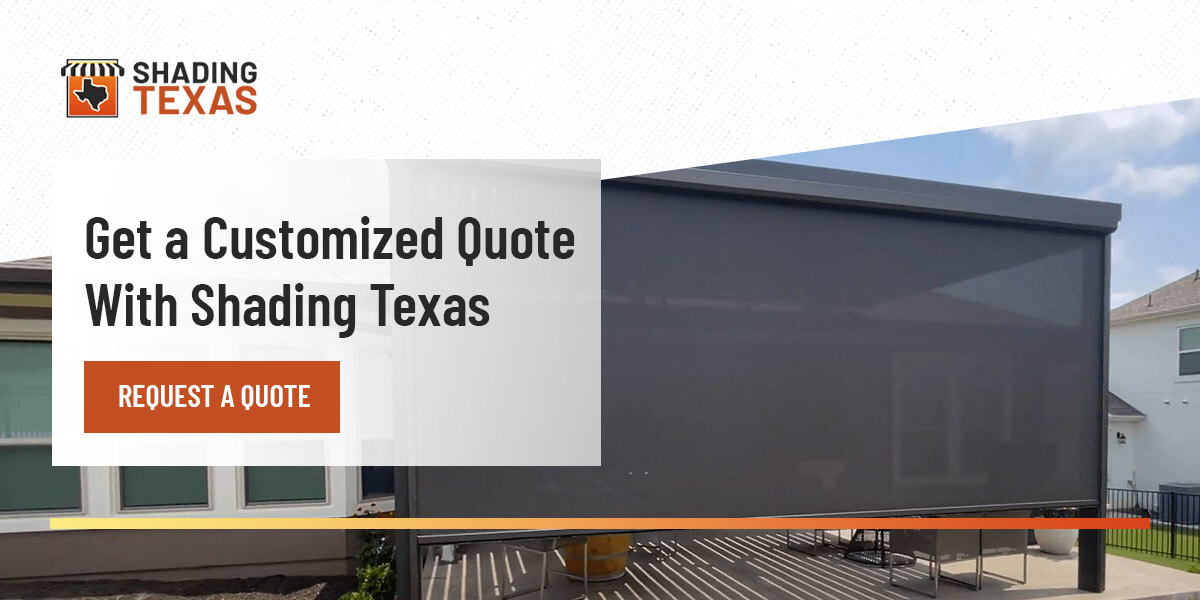 Get a Customized Quote With Shading Texas
When you partner with Shading Texas, you don't have to wonder about the cost of your patio screen for long. We offer complete price transparency. We'll come to your home to discuss your needs and provide an accurate estimate for your electric screen — no surprises or last-minute fees. Plus, our electric screens are backed by a five-year installation warranty to ensure your complete satisfaction.
Ready for your customized quote? Contact us today to schedule a consultation.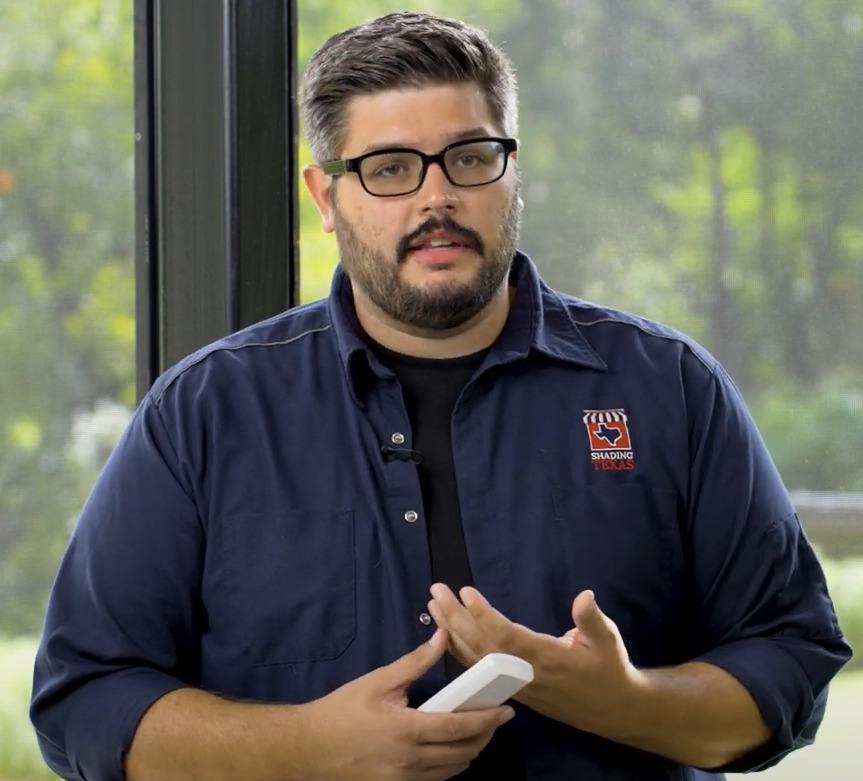 Matt Pierce has been working in the solar shade industry for over 15 years, providing sun protection in the extremes of Alaska and Texas. His dedicated team at Shading Texas will get your the sun solutions you need to enjoy your patios and homes for years to come by blocking out bugs, sun, wind, and rain!