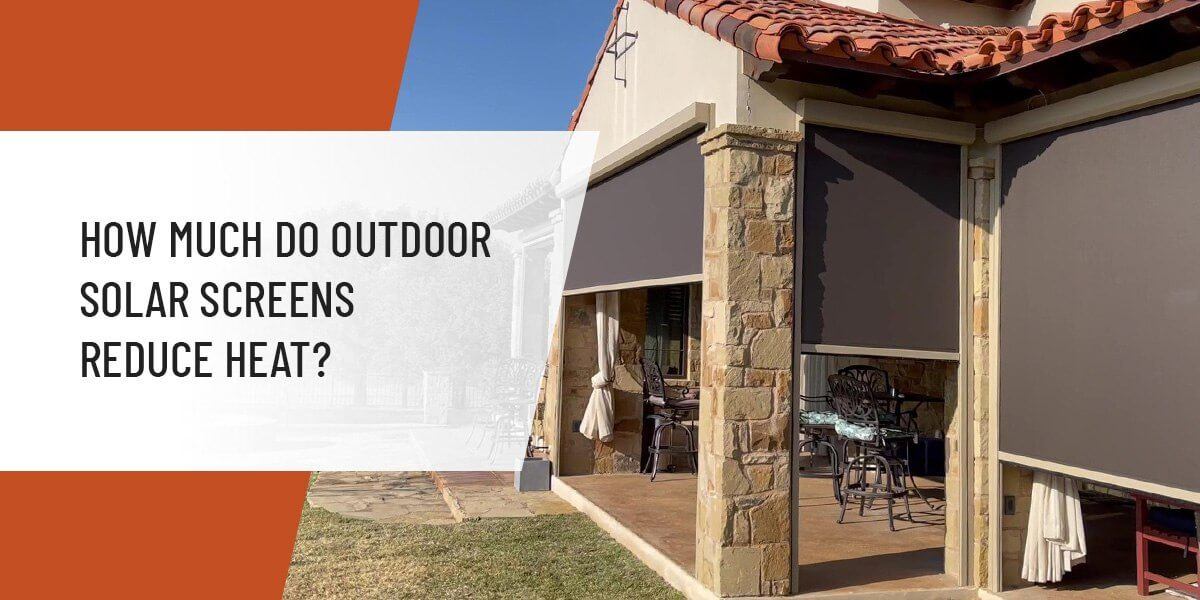 Solar sunscreens are a smart investment for your home, but you may have questions about how they work and what value they offer. The team at Shading Texas has more than 60 years of combined experience in solar screens, screen enclosures, awnings and other shade products. We've put together this guide to answer some of the most common questions we get.
How Do Sunscreens Work?
Sunscreens work much like any other barrier between you and the sun. They block the sun's rays — and therefore the heat — before it reaches your windows.
Do Sun Screens Keep Heat Out?
Sunscreens and especially solar sunscreens can reduce the temperature inside your home by up to 30 degrees, which can also translate into significant energy savings. They block up to 90% of the heat produced by the sun before it reaches your windows.
How Else Do Sunscreens Benefit Your Home?
In addition to keeping things cooler, sunscreens help your home in many other ways, too. They also:
Reduce damage to your furniture and electronics.
Reduce the risk of heat exhaustion and heat stroke by keeping temperatures cooler.
Extend the amount of time you can open your windows and enjoy the fresh air.
How Much Will Outdoor Solar Screens Reduce Your Energy Bill?
The dollar savings will depend on many factors, including your preferred temperature, your air conditioner and how you use your solar shades. Some homeowners have reported seeing energy savings of up to 30%.
Do Solar Screens Make Your Patio Dark?
Sitting behind a solar screen is like sitting in the shade. Some of the sun's rays are blocked, so it is not as bright as direct sunlight. However, solar screens do not make your patio dark.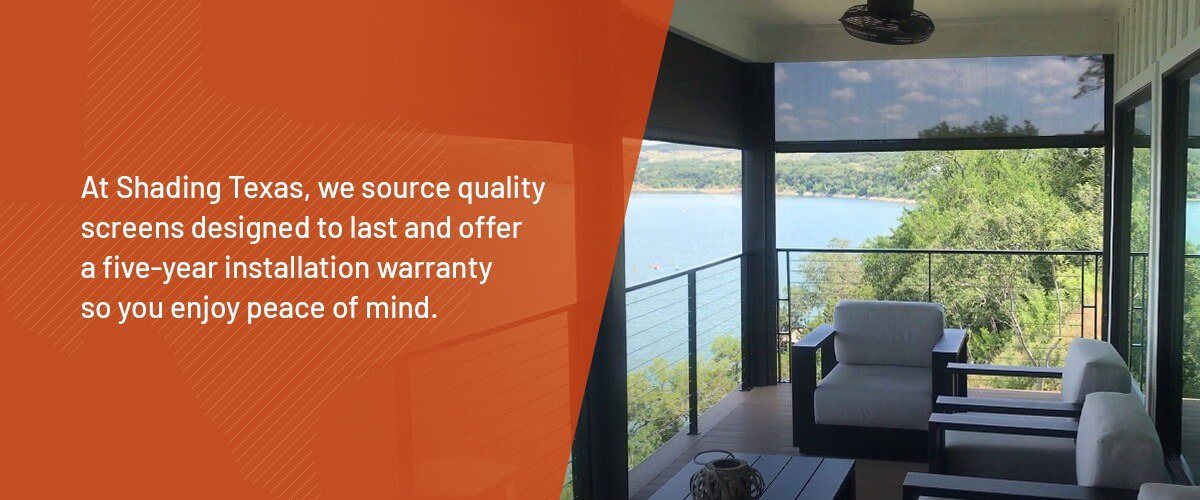 How Long Do Solar Screens Last?
Quality solar screens that are properly installed can last many years, though factors such as your environment, wear and tear and pets all impact your screen's life. At Shading Texas, we source quality screens designed to last and offer a five-year installation warranty so you enjoy peace of mind.
Can You See Through Solar Screens?
Solar screens will not obscure your view. You will still be able to look out and enjoy your garden, nature and everything else you would normally see. You may see better with solar screens because they can reduce glare.
Do Solar Screens Add Value to Your Home?
Yes! High-quality, properly-installed screens are a valued feature, especially in hot climates. Motorized solar screens add even more convenience and value to your home. If you're curious about motorized or solar screens and would like to learn more, contact Shading Texas with your questions or request an estimate today.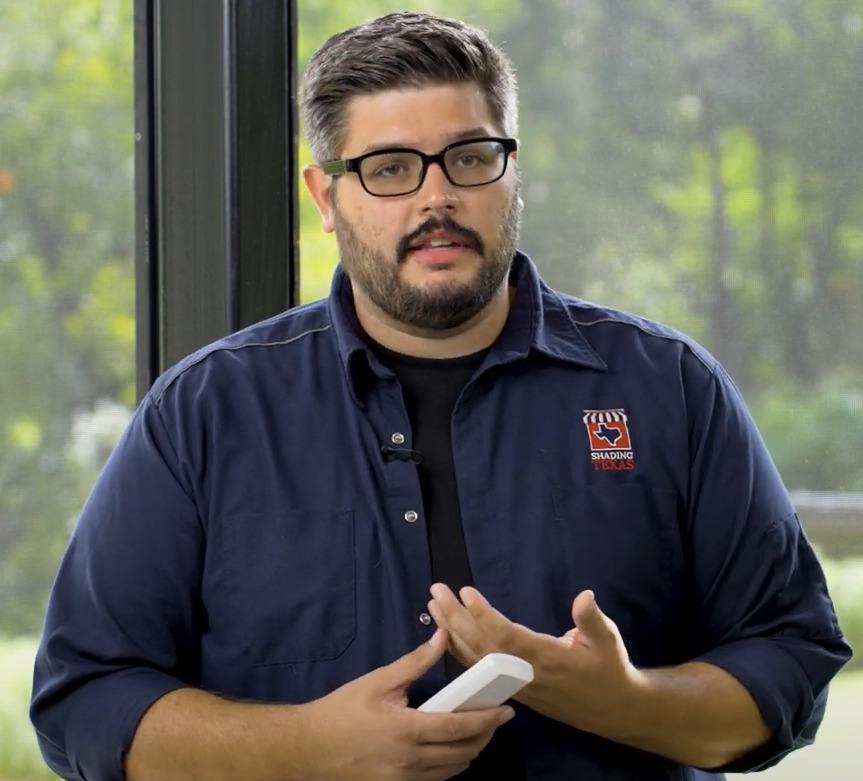 Matt Pierce has been working in the solar shade industry for over 15 years, providing sun protection in the extremes of Alaska and Texas. His dedicated team at Shading Texas will get your the sun solutions you need to enjoy your patios and homes for years to come by blocking out bugs, sun, wind, and rain!