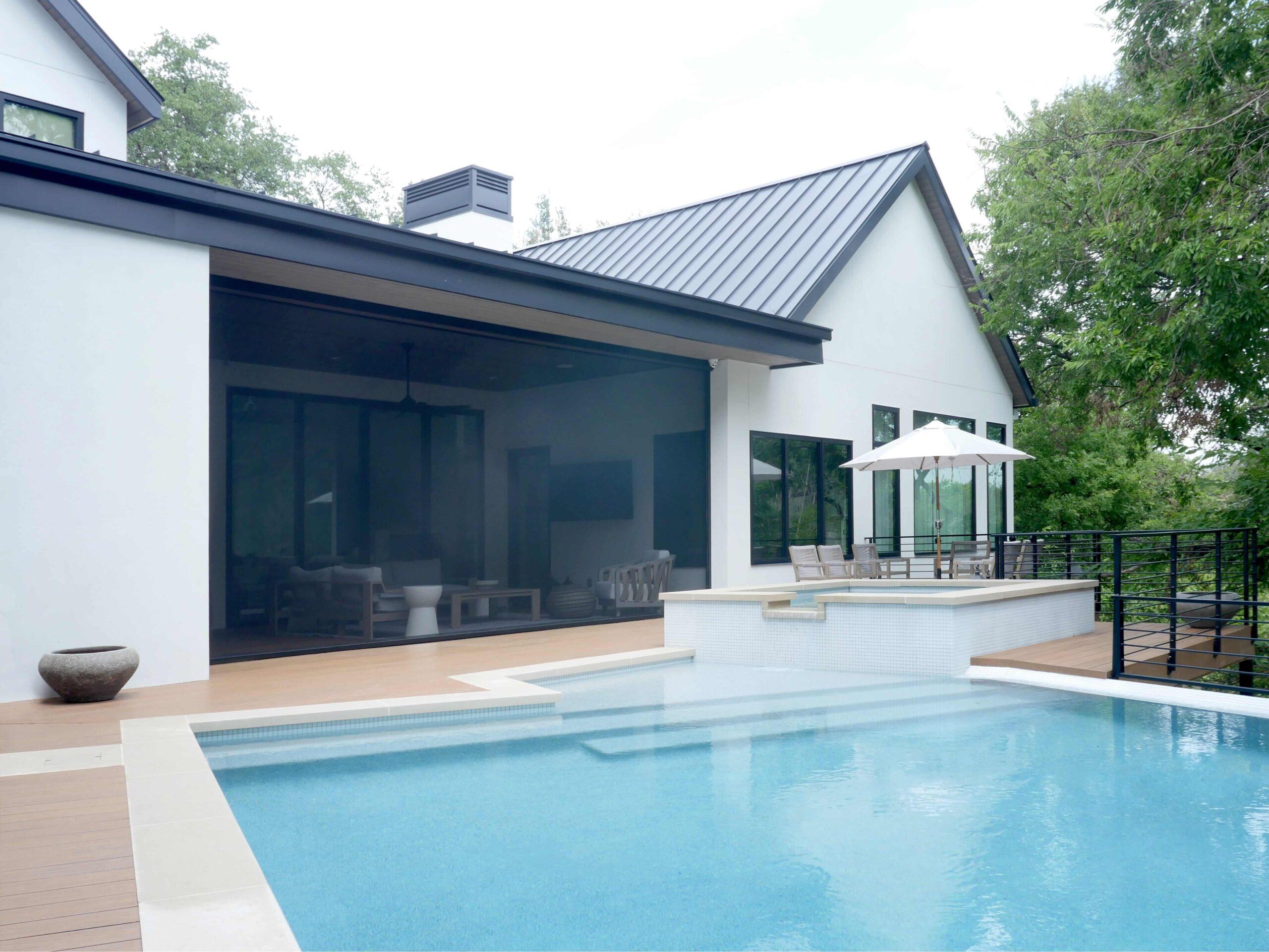 Patio shades are designed to block out the sun and offer extra privacy for your outdoor living space. In this step-by-step guide, you can learn to install patio shades to achieve the look and functionality your home needs.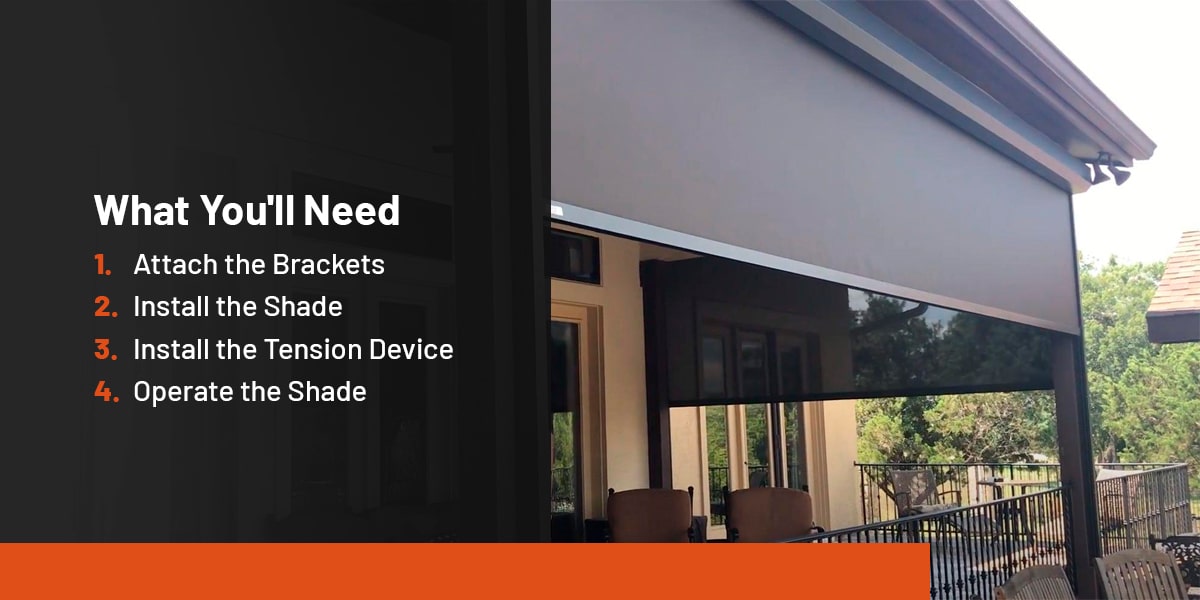 What You'll Need
Before you begin the installation process, be sure to have the following tools ready:
Screwdriver
Measuring tape
Drill
Pencil
1. Attach the Brackets
The first step involves installing the brackets that will hold up the sunshade. You can follow these steps:
Measure the length between brackets and the space where you will hang the shade.
Mark two holes on the surface using a pencil to identify the position and length of the valance.
Attach the bracket to the marked surfaces. You can install it by drilling screws into the center of the screw holes without tightening them.
Install the clutch unit bracket on the right side of the mounting surface. Then, attach the idle end unit bracket on the left side.
2. Install the Shade
Each end of the shade is designed to mount into a bracket, allowing for easy installation in a few steps:
Attach the clutch plug of the shade to the clutch unit.
Attach the idle end plug of the shade to the idle end unit.
Adjust the brackets to ensure a snug fit on each end of the shade.
Once you're satisfied with the fit, return to the brackets and tighten the screws completely.
3. Install the Tension Device
The tension device is essential for ensuring the shade is fully operable. To install it, you'll need to:
Position the tension device on a flat surface and ensure it is pulled tight but still operable.
Mark the pilot holes with the pencil and drill three holes.
Attach the tension device and its base into position using the screws provided.
4. Operate the Shade
Once you've attached all the parts, the patio shade should be fully operable. All you need to do is gently pull the cord in one direction to open the shade. You can pull it in the other direction to close it.
Choose Expert Shade Installation From Shading Texas
You don't have to install patio shades on your own. Shading Texas is a trusted source of high-quality patio shades that offer unparalleled privacy and sun protection. Our customizable shading solutions are available in a variety of sizes and colors to ensure a perfect fit in your space. To get expert installation backed by a five-year warranty, contact us today.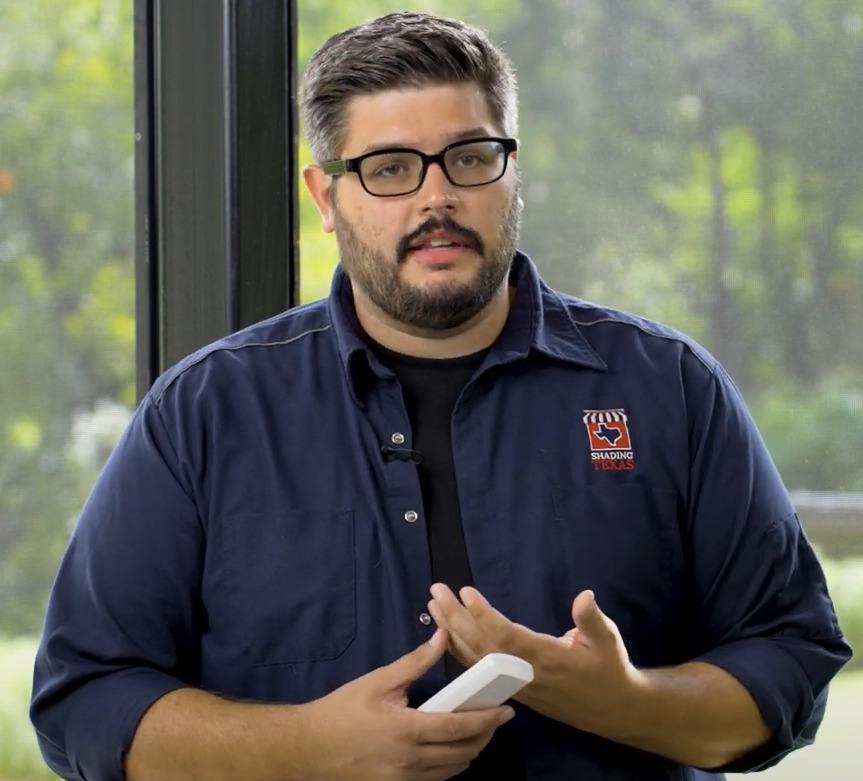 Matt Pierce has been working in the solar shade industry for over 15 years, providing sun protection in the extremes of Alaska and Texas. His dedicated team at Shading Texas will get your the sun solutions you need to enjoy your patios and homes for years to come by blocking out bugs, sun, wind, and rain!