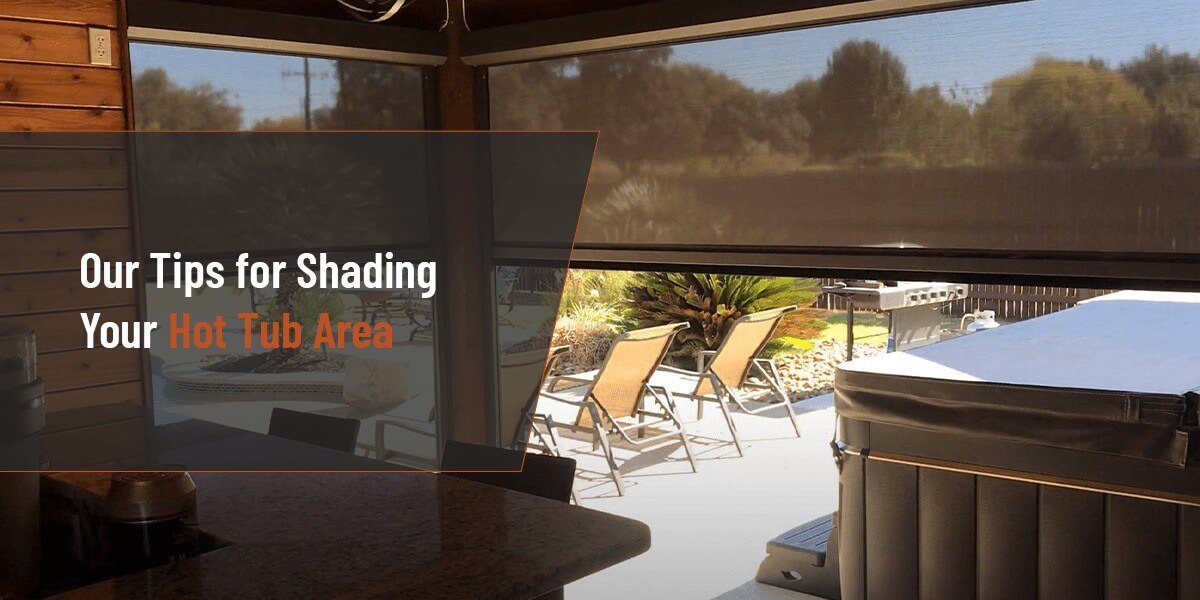 Your hot tub is a great spot to unwind after a long day, but shade and privacy can make the space more comfortable and enjoyable. Consider these hot tub privacy ideas to help you enjoy your hot tub again.
Trees and Umbrellas
Trees are a beautiful source of natural shade, but leaves and other debris can fall into the water. Over time, tree roots can also cause damage to your hot tub.
An umbrella is the simplest, most portable solution, as long as you can find an umbrella large enough and there's no wind!
Gazebos and Pavillions
A gazebo offers an enclosure, usually with no walls. You get plenty of fresh air, and attractive gazebos look great in your yard. A pavilion provides a permanent roof over your hot tub to block the sun. Like a gazebo, it has no walls to deter bugs.
Canopies and Pergolas
A canopy has four posts and a canvas or fabric roof to keep your hot tub out of the sun, and you can take them down at the end of the season. Some canopies also come with screens to protect you from insects.
Pergolas have four posts and a roof, usually made from fabric. They can be large enough to cover your hot tub and may come with one or multiple fabric sides to block wind and sunlight.
Retractable Awnings
Retractable awnings offer a flexible shade solution If your hot tub is near another structure. You can have shade on hot days or open skies when you want to enjoy the sun or watch the stars at night.
Enclosures and Sunrooms
Hot tub enclosures allow you to create a separate space for your enjoyment. Your hot tub can be free from bugs and debris with screen enclosures, or you can enjoy protection from UV rays with shades.
Sunrooms provide a bright room that keeps your hot tub away from bugs. Since these spaces have large glass panels and warm quickly, you may want motorized shades for privacy and comfort while you soak.
Outdoor Shades and Screens
Outdoor shades can enclose your deck or porch, reducing glare and offering privacy. Motorized patio screens block prying eyes and bugs at the touch of a button if your hot tub is on a deck or patio.
Learn More About Our Hot Tub Shading Solutions
If you're ready to bask in your hot tub with privacy and comfort, contact Shading Texas for a free estimate on awnings, shades or screens. We'll use our experience and friendly service to transform your space into one you'll love using.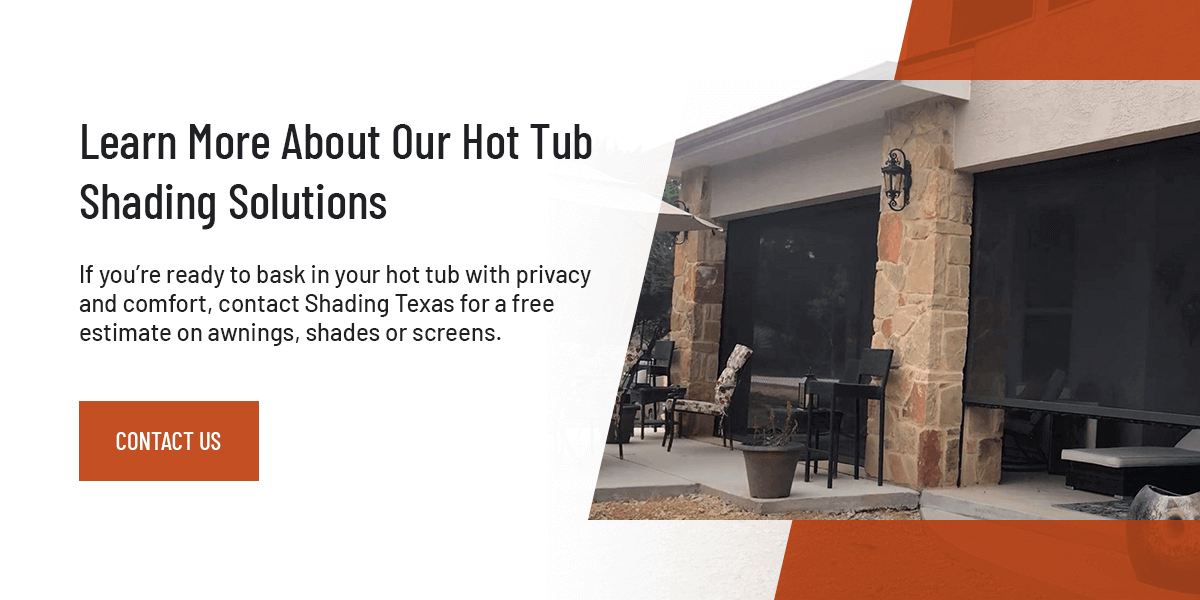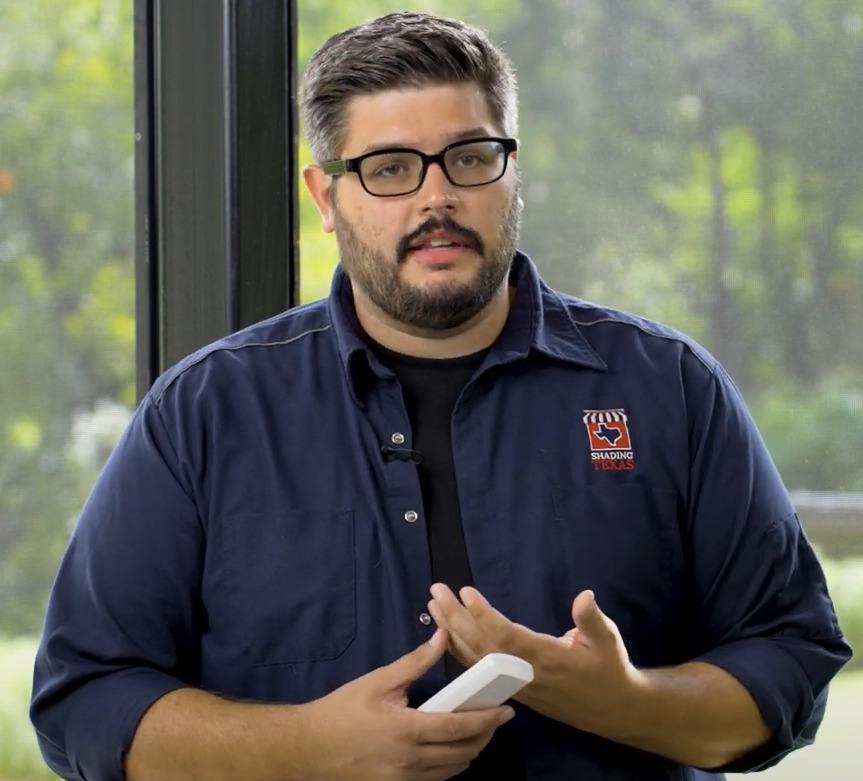 Matt Pierce has been working in the solar shade industry for over 15 years, providing sun protection in the extremes of Alaska and Texas. His dedicated team at Shading Texas will get your the sun solutions you need to enjoy your patios and homes for years to come by blocking out bugs, sun, wind, and rain!