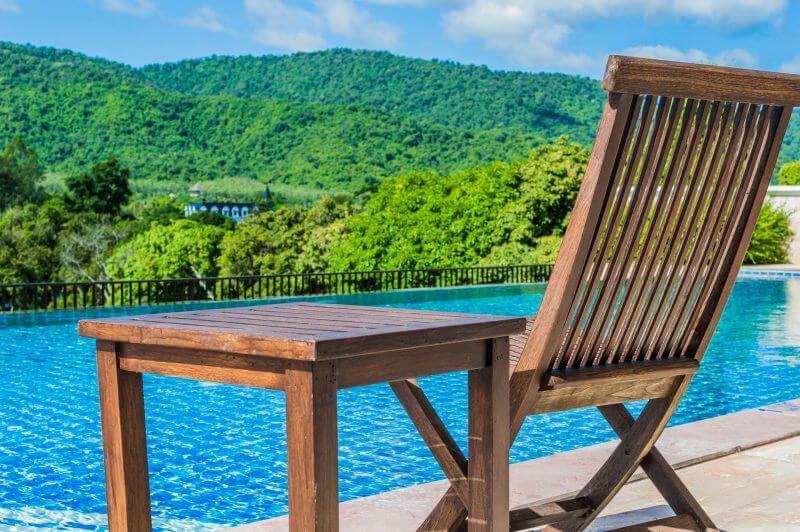 Furnishing your outdoor areas with chairs, tables, couches and other furniture pieces transforms your backyard into a comfortable, inviting space. Follow these top tips for choosing great outdoor furniture:
1. Consider the Weather
Consider the temperature and weather patterns in your area when deciding on outdoor furniture. Various environmental conditions affect furniture differently. For example, hot, dry weather causes wood to splinter and crack, while moisture easily damages wicker. Lightweight furniture is also more likely to get blown away by high winds.
2. Measure Your Outdoor Space
Your outdoor space's size and shape will determine what furniture can fit there. Measure the area to decide what size your outdoor furniture should be. Make sure you allow for enough space around your furniture so people can walk by it comfortably. If you're concerned about the amount of room, bar and bistro tables are great alternatives to a regular dining set, thanks to their smaller size.
3. Decide on a Style and Material
Once you know how much room you have to play with, you can start looking for appropriately sized furniture in your chosen style. Whether you prefer vintage, minimalist, modern or eclectic designs, you have many types of furniture styles to choose from.
Based on your style and the environmental conditions, you can choose the best material for your needs. You'll want to select one that can withstand the weather in your area. It's also a good idea to consider how much care the material requires. Certain materials are more durable and require less maintenance, while others are sensitive and need regular care.
4. Think About Where to Place Your Furniture
Thinking about where your furniture will go also helps you choose the best materials for your environment. If your furniture will rest on grass or soft ground, avoid softwoods like pines and certain metals, as the ground's moisture can cause rotting and corrosion. If you're buying furniture for a wood deck, consider something lightweight or with padded feet to protect the surface from dents and scratches.
5. Account for Comfort
Outdoor furniture should also be comfortable. Choose high-quality fabrics that are fade- and mildew-resistant for comfort and longevity, and consider rocking chairs, recliners and chaise lounges for maximum relaxation. If possible, try the furniture before you buy it to ensure it's comfortable.
6. Evaluate Your Budget
Set a budget for how much to spend on your outdoor furniture. Buying items on sale is a great way to get what you want at a reasonable price. You can also try economical materials like resin and aluminum that offer excellent durability and versatility at a lower price point.
Shading Texas Is Your Go-To Source for Shading Solutions
Once you get your furniture, protect it with a premium shading solution from Shading Texas. We install motorized awnings, sunshades and insect screens that make your outdoor spaces more comfortable and enjoyable.
Request your free on-site estimate from us today.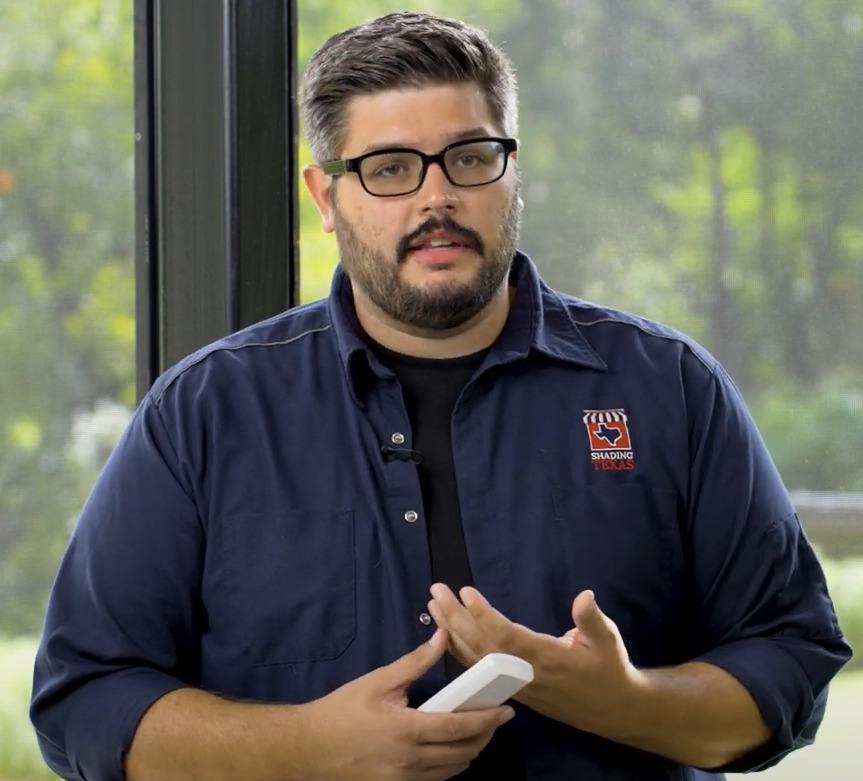 Matt Pierce has been working in the solar shade industry for over 15 years, providing sun protection in the extremes of Alaska and Texas. His dedicated team at Shading Texas will get your the sun solutions you need to enjoy your patios and homes for years to come by blocking out bugs, sun, wind, and rain!