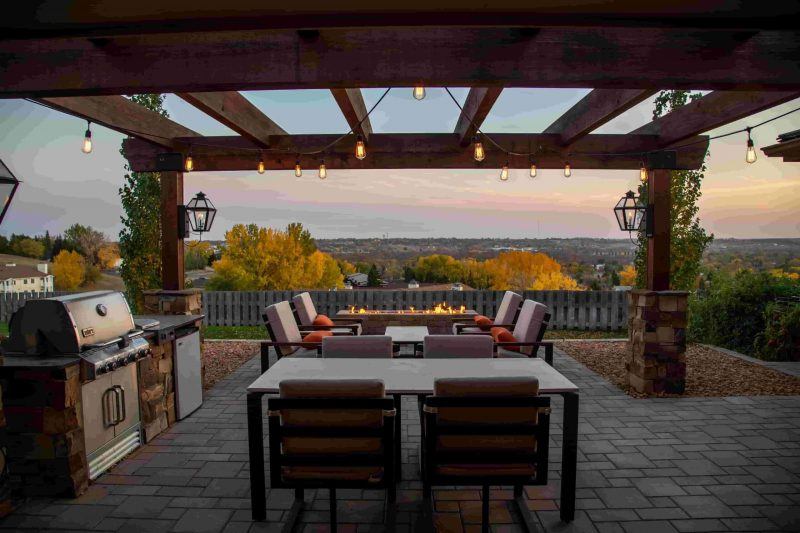 An outdoor living space is an extension of your home. It is a place to gather, celebrate and spend time with your friends and family throughout the year. Whether you have a grassy lawn at your disposal or want to refurbish your current patio, here are a few elements to consider when designing your outdoor space.
Furniture
If you want to spend more time on your porch or patio, make sure it's comfortable. Furniture is a great way to lend character to a space. The furniture you'll need depends on its purpose. Do you want tables and seating for outdoor dining or rocking chairs and couches for lounging in the breeze? Regardless of how you use it, furniture is a central part of your patio design.
Lighting
Illuminate your outdoor living space with the proper lighting. Lighting is especially vital if you plan on using your patio for evening dinner parties or nighttime get-togethers. Keeping your recreational areas well-lit is essential for your guests' safety. Set the mood with candles or brighten up your yard with vintage lanterns and whimsical string lights. Tiki torches add a fun tropical vibe to any patio, and a fire pit is an enjoyable way to provide both lighting and warmth during colder months.
Rugs
The perfect rug can tie the entire patio together for extra style and comfort. When designing an outdoor living space, determine whether a carpet will suit your area and lifestyle. Patio rugs can act as understated accents or eye-catching centerpieces. With large and small options available in single colors and patterns, you'll find a rug that fits your aesthetic.
Patio Decorations
Small patio decorations like wall art or sculpted pieces add a special touch to your space. Select unique decor to inject your personality into the patio year-round. You can hang wind chimes in the breeze for a musical vibe or gather rainbows with crystal balls and prisms that reflect light. If you have a green thumb or just love surrounding yourself with nature, fill your outdoor space with plants and flowers for an earthy escape.
Storage
Keep storage in mind as you decorate your outdoor living space. Including storage areas in your patio or sunroom design will make it easier to keep your space tidy. Take advantage of benches with hidden storage underneath or coffee tables that double as organizational shelves.
Sun Shades
Sunny days are often the best times to enjoy your porch or patio, but make sure you have the proper shade. Sun shades or solar screens allow you to appreciate the sun's warmth and light while staying cool and protected from ultraviolet (UV) damage. With the right exterior shade solutions, you can use your outdoor living space year-round.
Decorate Your Outdoor Living Space With Sun Shades
Shading Texas carries sun shades that let you control your patio's brightness and add a personal touch. We offer customizable solar screens and other exterior shading products to ensure your comfort and safety, even in the summer. Reach out for a free estimate and get the shade you need today!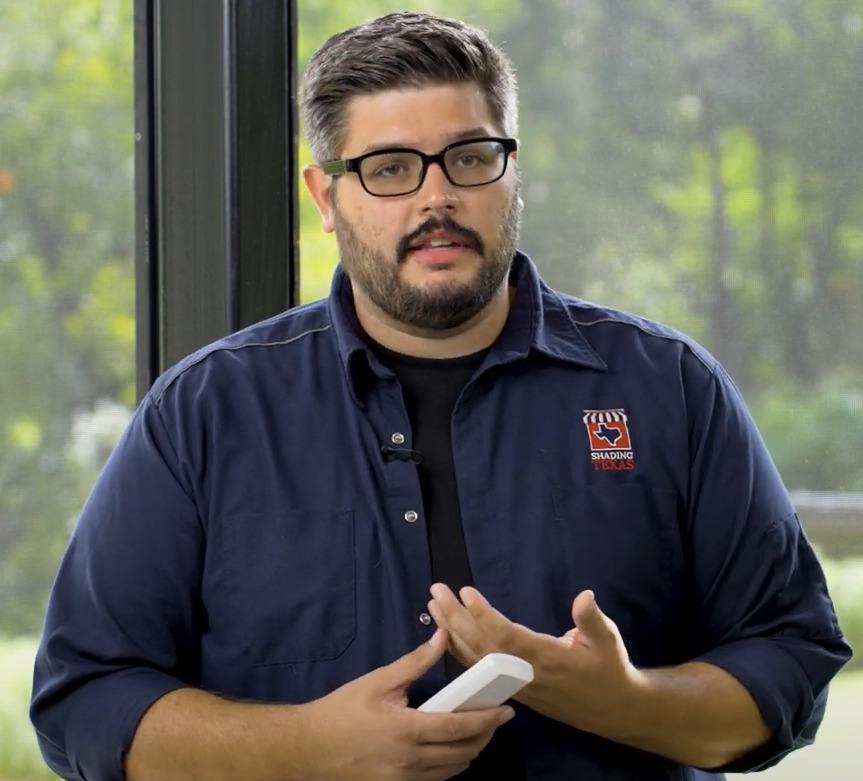 Matt Pierce has been working in the solar shade industry for over 15 years, providing sun protection in the extremes of Alaska and Texas. His dedicated team at Shading Texas will get your the sun solutions you need to enjoy your patios and homes for years to come by blocking out bugs, sun, wind, and rain!