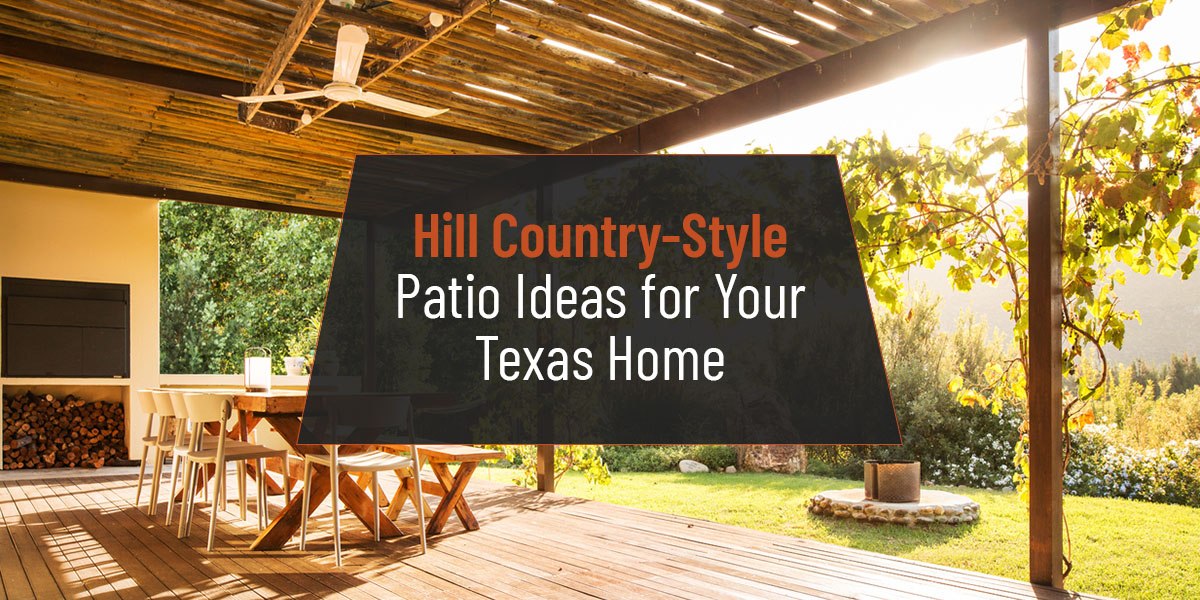 Cohesive architectural design enhances your home's appearance and makes functional additions fit the rest of the house's aesthetic. If you want to add a shade structure to your Dallas or San Antonio home, Shading Texas can provide an outdoor living solution that fits your Texas Hill Country home.
What Is Texas Hill Country Architectural Design?
Anyone who ventures through the Texas Hill Country sees where the old meets the new to create something timeless. The architecture in this region is no exception.
The homes in this area are some of the most sought-after in the state. Their unique blend of rustic charm and modern amenities makes them ideal for anyone who wants to be surrounded by nature while enjoying contemporary life's comforts.
How to Elevate Your Hill Country Outdoor Living
The Hill Country is famous for its gorgeous vistas. With the right home additions, you can create a space that celebrates Texas's natural beauty. Whether you're looking to boost property value, gain more use of the space you have or make minor adjustments to your existing architectural design, these products help you create a luxurious outdoor living area.
Patio Sun Shades
Sun shades are the simplest way to extend your outdoor living experience in style. They offer you a chance to enjoy the outdoors without exposure to harmful UV rays, and they can also protect you from the elements and insects.
Patio Screens
Sunny bonfire by day, privacy by night — Patio screens are perfect for outdoor living with families and friends. They shield you from sunlight and bugs at dinnertime while allowing fresh air to flow through. Choose from various colors and patterns to receive the right style for you.
Patio Enclosures
Enclosures will transform your patio instantly. You can open and close motorized shades and screens with a remote control to make your space more comfortable. Patio enclosures come in diverse colors, fabrics and patterns that you will love for years.
Retractable Awnings
If you need to create some shade but want to enjoy the sun sometimes, a retractable awning may fit your home perfectly. These solutions are great for shading your patio, and you can retract them at any time. Some options have wind sensors to automatically retract before inclement weather.
Refresh Your Outdoor Architectural Design With Shading Texas
If you want to refresh your Texas Hill Country home's outdoor architectural design with shade solutions, choose Shading Texas. With years of experience in the field, we can recommend the perfect products for any space. Whether you're looking for a subtle pop of color or a bold patio piece, we can help. Contact us online today, or call 210-714-2605!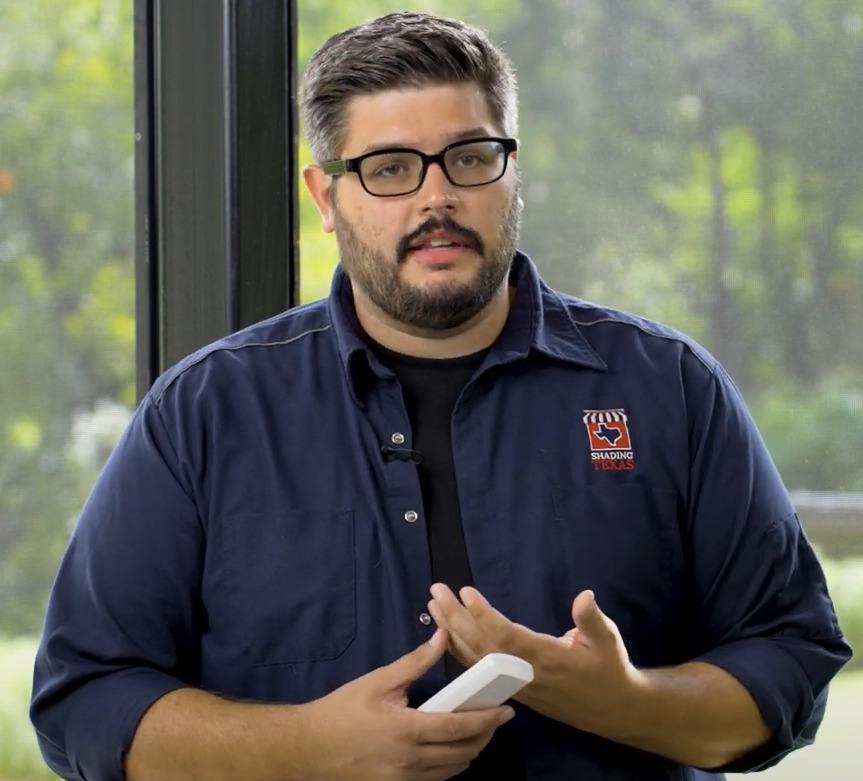 Matt Pierce has been working in the solar shade industry for over 15 years, providing sun protection in the extremes of Alaska and Texas. His dedicated team at Shading Texas will get your the sun solutions you need to enjoy your patios and homes for years to come by blocking out bugs, sun, wind, and rain!