Man caves have been around for a while, but did you know that man caves are beneficial for your mental health and relationships? Having a man cave can help you express yourself, spend important time alone and even recharge and reduce stress. Here are a few man cave ideas to get you started.
The Classic
The classic man cave is in the basement or garage, with plenty of leather furniture, a wet bar, sports memorabilia and a big screen TV. You can make this space as cozy or luxury as you want, with finishes and touches that reflect your personality.
The Passion Project
Another great idea is to create a man cave built around a passion of yours. You can use this space to pursue a hobby or show off your collection. Indoors or outdoors, your man cave can be:
An old-fashioned library with your favorite books, fine whiskey and cozy chairs
A wine cellar showing off your collection of fine wines
An art studio where you can create your next masterpiece
A theater with surround sound, a projector screen, a popcorn machine and everything else you need for the ideal movie experience
A garage or workshop where you can tinker on your next project or show off your car collection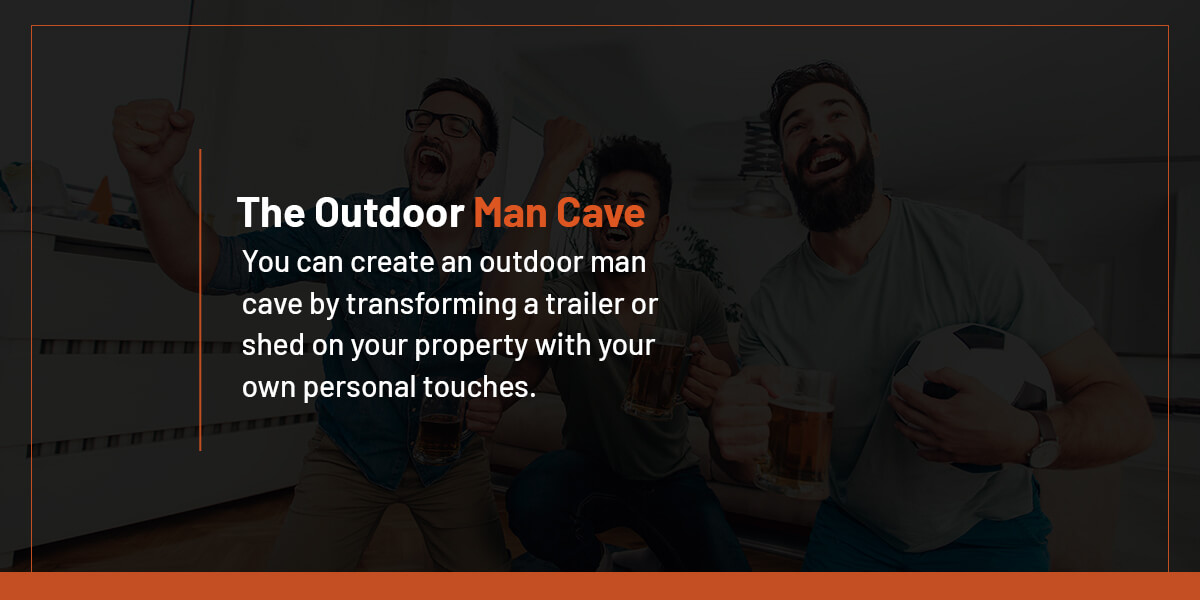 The Outdoor Man Cave
We're big fans of an outdoor man cave, especially in Texas. When you get out of the basement, you can get close to nature, breathe in fresh air and enjoy plenty of space for entertaining. You're also close to the all-important grill or outdoor kitchen, and at night you can relax around the fire pit.
You can create an outdoor man cave by transforming a trailer or shed on your property with your own personal touches. If you already have a patio or deck, it's even easier. Shading Texas can install shades or enclosures that keep your outdoor space cooler, private and free of bugs, so you can enjoy watching the game, reading, hanging out with friends or any other activity. Add retractable shades to your outdoor man cave so you can go from indoor to outdoor with the press of a button.
Contact Shading Texas
At Shading Texas, we've helped many people set up the perfect man cave with our patio shades, patio screens, retractable awnings and enclosures. With more than 40 years of experience, we can help you create the ideal solution for your home. Check out our gallery to get inspired or contact us to start creating the man cave you've always wanted.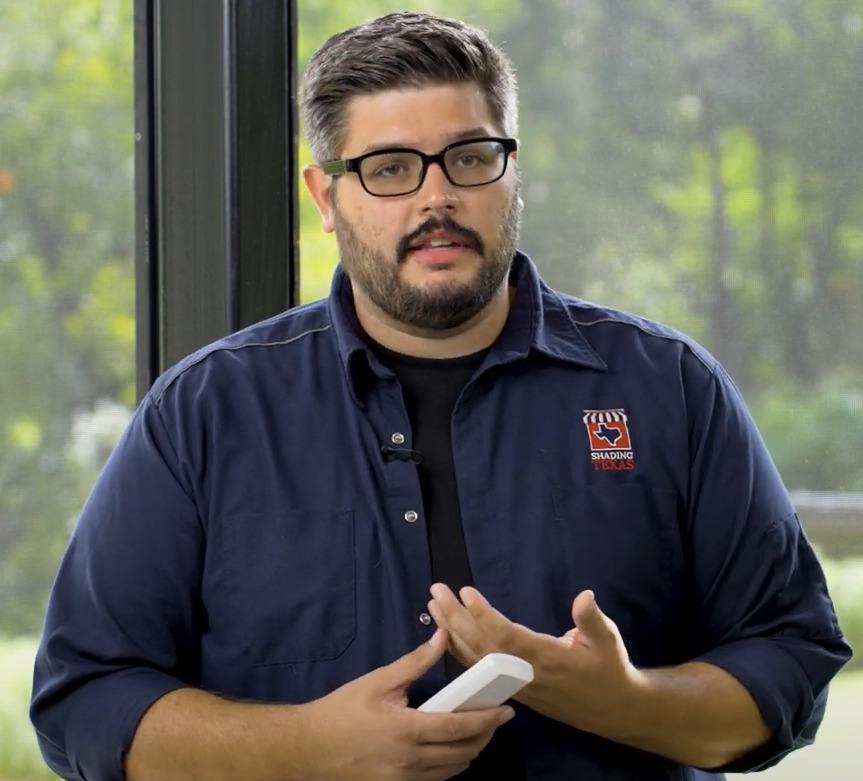 Matt Pierce has been working in the solar shade industry for over 15 years, providing sun protection in the extremes of Alaska and Texas. His dedicated team at Shading Texas will get your the sun solutions you need to enjoy your patios and homes for years to come by blocking out bugs, sun, wind, and rain!