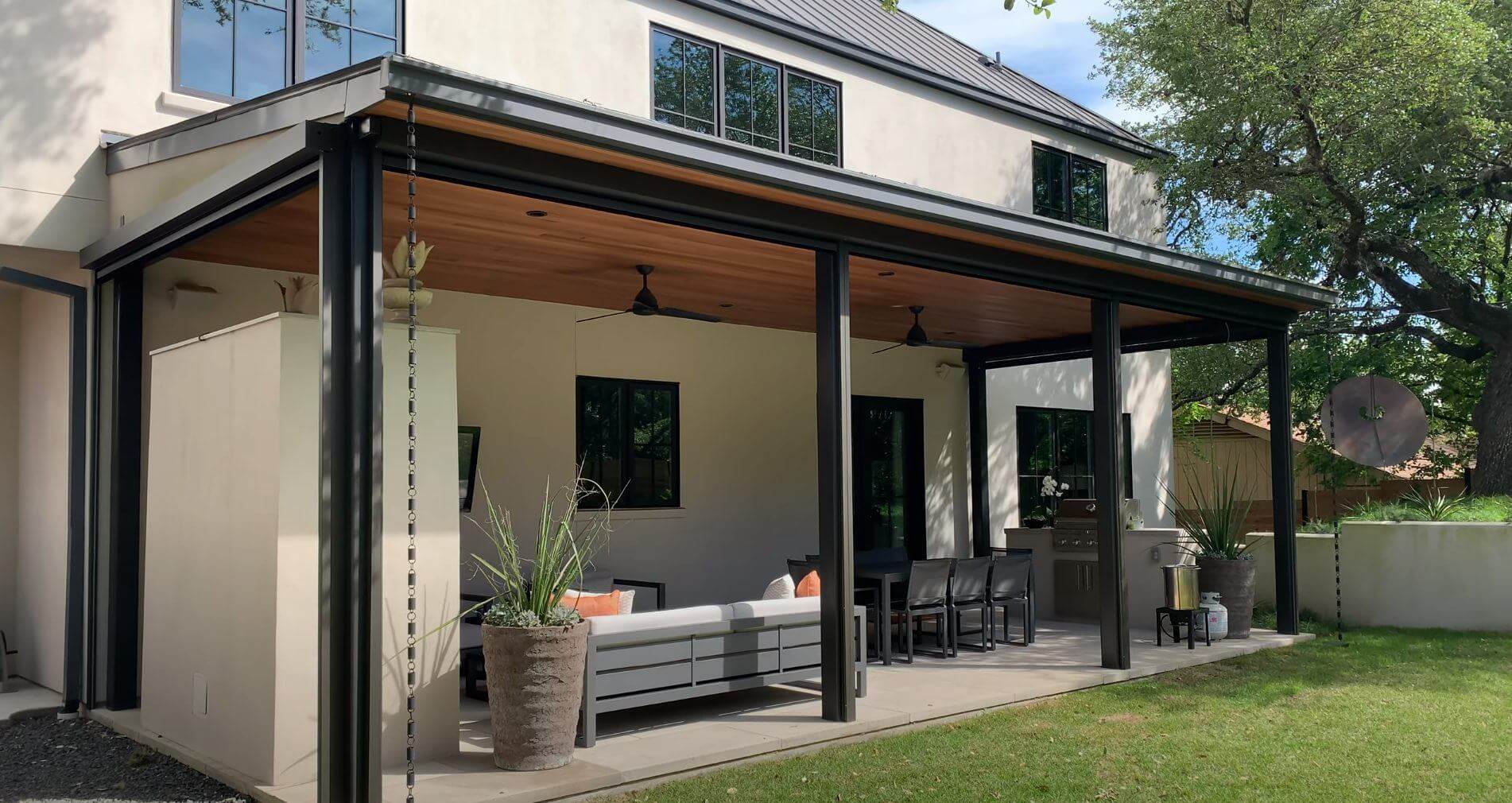 Many people enjoy using smart home devices and features — and your patio shades can be a part of the system! If you get shades compatible with Somfy TaHoma solutions, you can set up many commands controllable via your smartphone.
Setting up Your Shading System
By controlling your patio shades with only your voice, you could program them to move up or down without lifting a finger. Start by downloading the Somfy myLink™ app. Then:
Plug your myLink™ bridge into the outlet and check that it's operational.
Open the app and tap "Start new system."
Follow the instructions on the screen to join the device to your Wi-Fi.
Complete the instructions for programming your Radio Technology Somfy® products and start creating schedules and commands.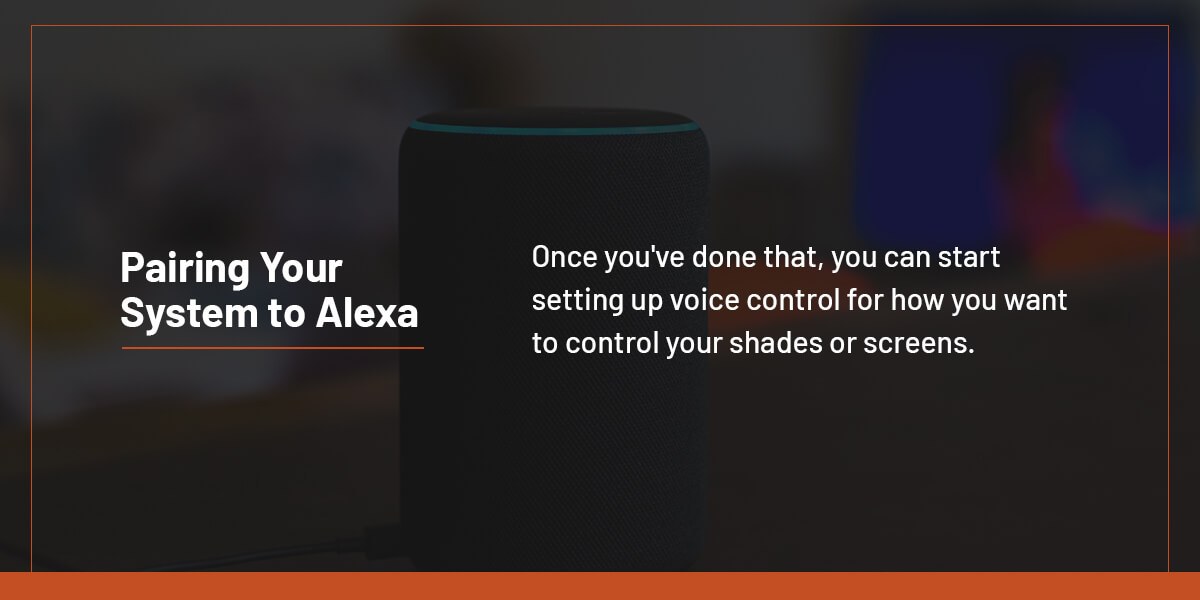 Pairing Your System to Alexa
Once you've done that, you can start setting up voice control for how you want to control your shades or screens. You can do this by hooking your myLink™ up to your Alexa or another assistant. Go to the app and click the menu bar in the upper left.
Go to "Integration" and click on your device, such as "Amazon Alexa." Once you are on the Alexa page, you can click "Link New Account." This process will allow you to connect your Amazon account to the app for your shades. The app will take you to the "Enabling Skill" screen. Log in to your Amazon account and wait for the "Success" screen.
Head to your Amazon Alexa app, sign in and confirm your identity. Answer the questions on the screen until you are on the main menu. Press "Skills & Games" to search for the Somfy myLink™ skills. Select the skills and click "Enable to Use." Now, you can start creating routines and voice commands.
Why Use Voice Control?
Voice commands make it simple to open and close your shades. Decide how much or how little light you want to let into your porch or patio with a short phrase — you don't even need to stand up. Plus, the Somfy TaHoma patio shade system is compatible with many assistants, including:
Amazon Alexa
Google Assistant
SmartThings by Samsung
Philips Hue
IFTTT
Enhance Your Shade Control With a New System
If you want to control your patio shades with voice commands, Shading Texas is here to help. We offer shades and screens compatible with the Somfy TaHoma system to make it easier to control your shades. Learn more about our products today or contact us for a quote!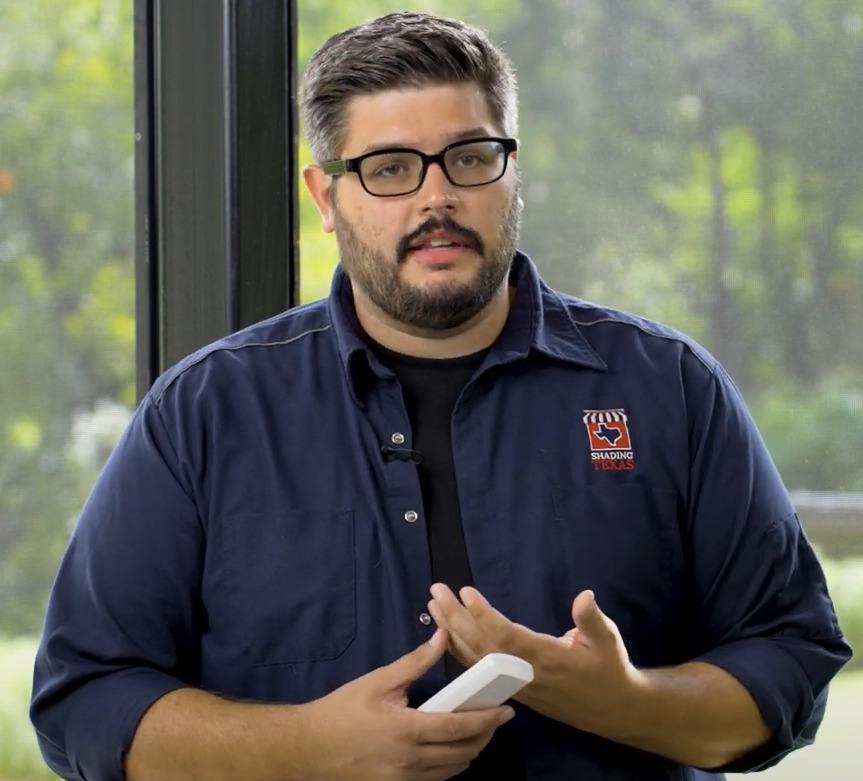 Matt Pierce has been working in the solar shade industry for over 15 years, providing sun protection in the extremes of Alaska and Texas. His dedicated team at Shading Texas will get your the sun solutions you need to enjoy your patios and homes for years to come by blocking out bugs, sun, wind, and rain!