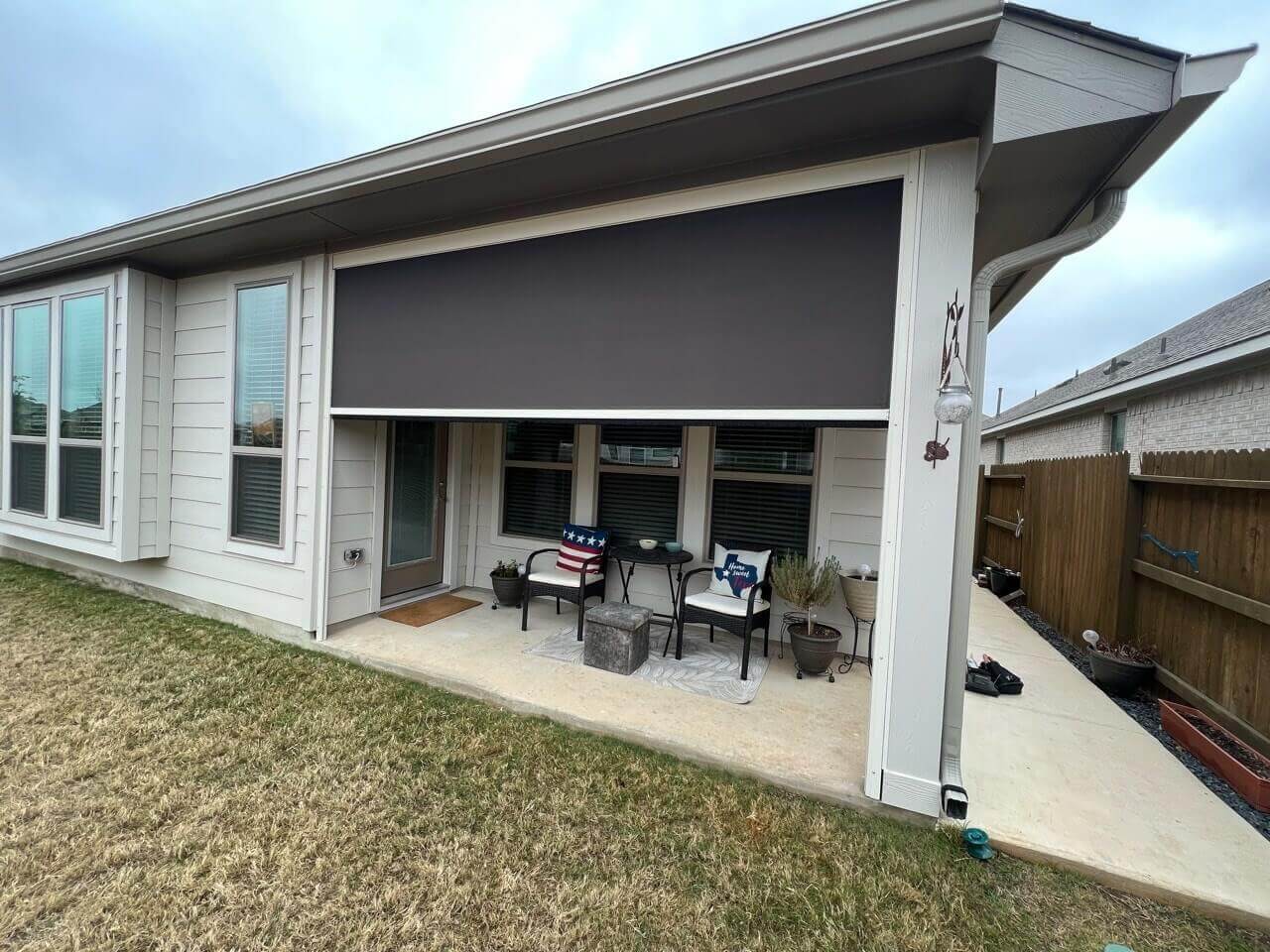 Yes — solar screens really work! The summer heat in Texas is sweltering, and you're not alone in searching for solutions to combat the high temperatures and beat the increases in energy tariffs. A solar screen is a beneficial solution. These fabric-mounted screens attach to your patio, porch, deck or windows, preventing 90% of sunlight from entering. The result? A relatively cost-effective solution to keep your home cool and comfortable during heat waves.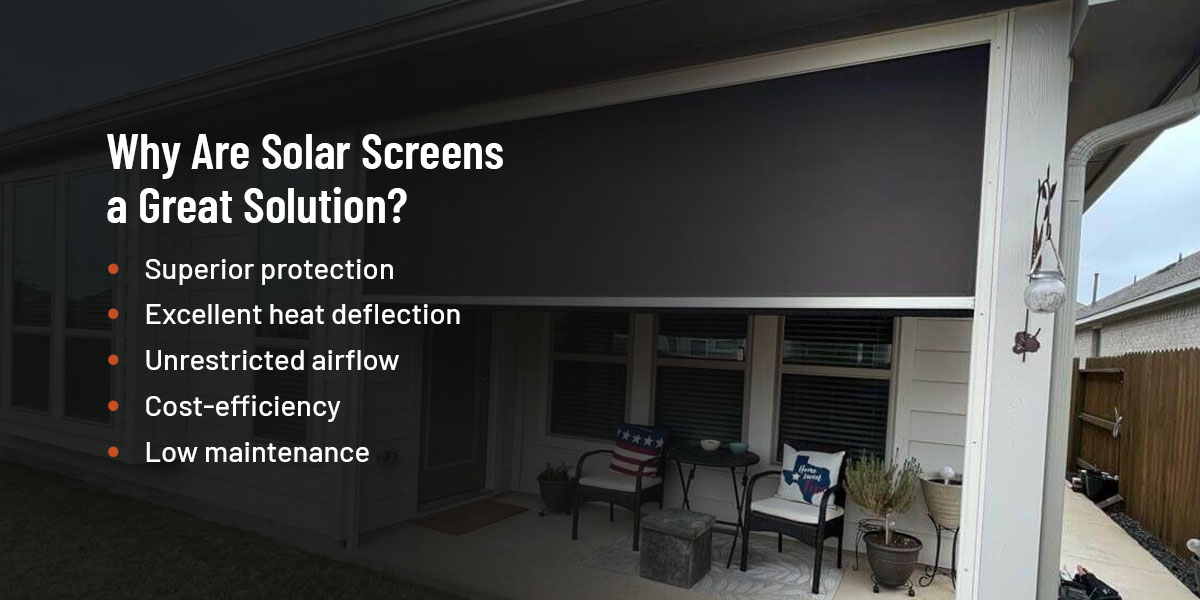 How Effective Are Solar Screens?
Solar screens are almost 90% effective in allowing visible light into your space while reducing heat transfer.
Solar heat gain refers to how the sun's radiation is transformed into heat. When the sun hits an object like your patio or window, its energy is transferred to the object, causing it to heat up. This heat buildup is what you want to avoid in summer. Solar screens are mounted in an outdoor area of your home to prevent solar heat gain. Beyond that, solar screens minimize glare and reduce the sun's harmful rays from penetrating your space.
Why Are Solar Screens a Great Solution?
When installed by experts, quality solar screens are ideal because of their:
Superior protection: The screens prevent harmful rays and heat from entering your patio without blocking light completely.
Excellent heat deflection: Solar screens absorb less heat, reducing the need to run your air conditioner 24/7.
Unrestricted airflow: Patio screens allow air to flow into your patio space while keeping pesky insects out.
Cost-efficiency: Solar screens are relatively affordable, offering great value for your money.
Low maintenance: After professional installation, these screens are straightforward to maintain.
What Are the Differences Between a Solar Screen and a Solar Shade?
Solar shades and screens both control the amount of light and heat that hits your porch, patio or deck, but there are some distinct differences between the two.
One of the most significant differences is that solar shades can open and close, giving you control over the amount of sunlight you allow onto your patio. Solar screens are dark panels that stay in place, so they provide slightly more privacy.
Contact Shading Texas to Learn More About Solar Screens for Your Home
Solar screens are an effective way to protect your porch and patio from the sun's UV rays. With 40 years of experience in San Antonio, Austin and the Texas Hill Country and a reputation for providing stellar service, you can trust Shading Texas with quality exterior shade applications.
Contact us to learn more about solar screens.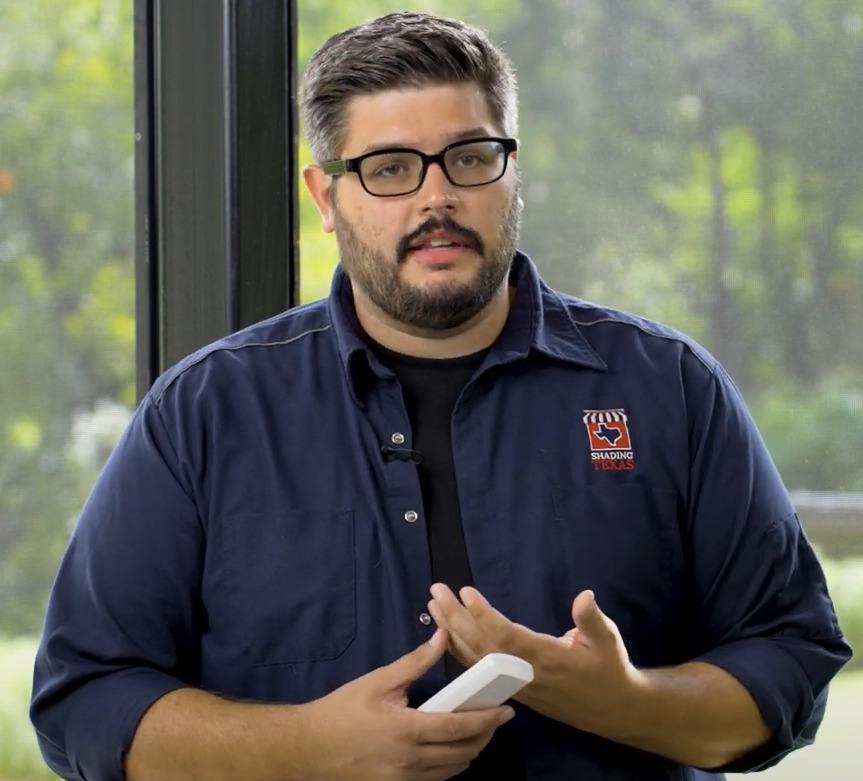 Matt Pierce has been working in the solar shade industry for over 15 years, providing sun protection in the extremes of Alaska and Texas. His dedicated team at Shading Texas will get your the sun solutions you need to enjoy your patios and homes for years to come by blocking out bugs, sun, wind, and rain!