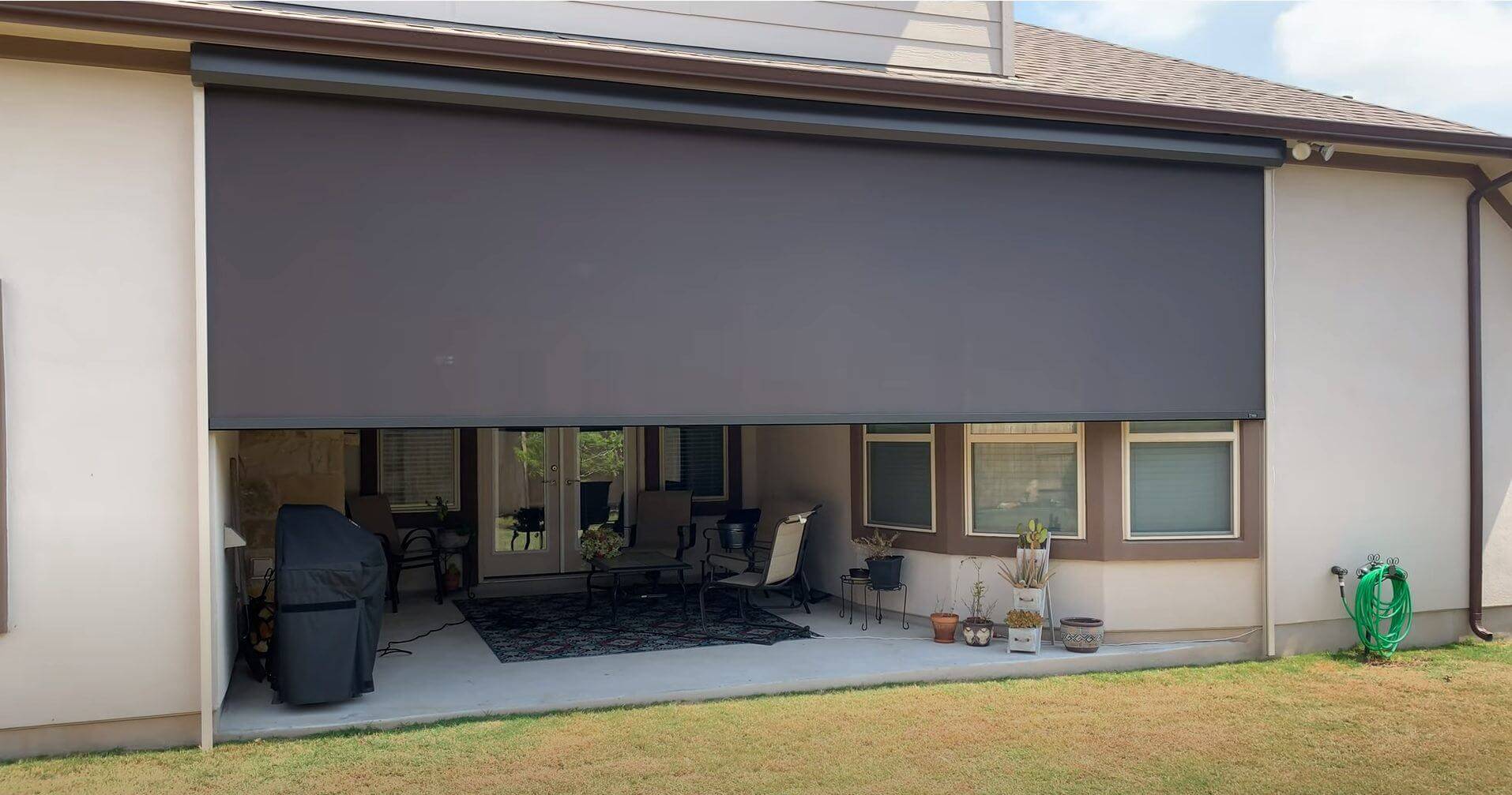 Motorized screens often increase your house's resale value. If you know you plan to sell your home, add screens or shades to your porch or deck now. Learn more about why this is an excellent approach today!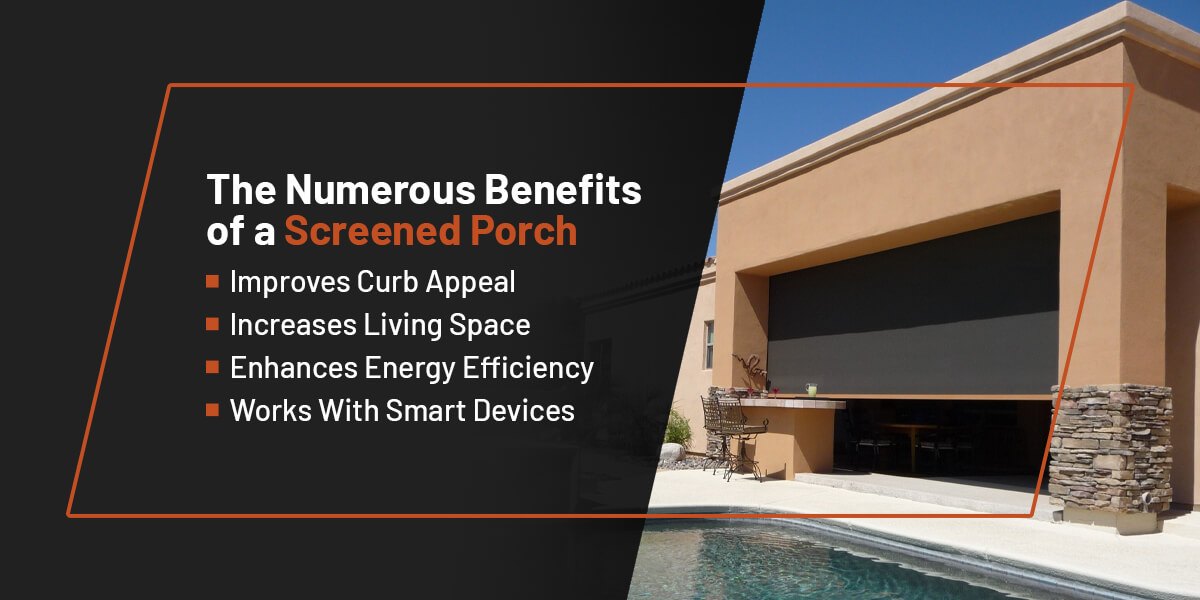 The Numerous Benefits of a Screened Porch
Adding shades to your deck or patio offers many benefits if you plan to sell. Some of the most appealing advantages of retractable screens include:
Improves Curb Appeal
Many people are interested in innovative features in a home. Potential buyers are more likely to remain interested in your house if they see you have motorized shades that can be opened or closed with a button. This feature also works well because you can raise the screens before a showing to help visitors better understand what your home looks like.
Additionally, many motorized shades come in several colors or styles, meaning they can match your house's existing look. Buyers appreciate the cohesiveness and added abilities of a patio or deck with screens.
Increases Living Space
Buyers will feel pleased that their potential outdoor living area has screens around the porch to provide shade. Homebuyers will likely prefer that they will have a covered area to relax in during hot days.
Covered patios allow homeowners to install a TV or have a unique garden filled with plants that need specific amounts of sunlight. Enclosed patios and decks give the space an indoor-outdoor appeal.
Enhances Energy Efficiency
Shades and awnings can keep your patio and house interior cooler by blocking out the sunshine. In doing so, your air conditioning system will not run as much, which can help reduce utility bills.
Works With Smart Devices
When potential buyers see they can control their screened-in porch with their voice assistant, smartphone or remote, they will be pleased. They can easily open or close the shades with the push of a button, making it simple to enjoy as much or as little sunshine as desired.
Motorized shades allow people to live a more hands-free and convenient lifestyle, a popular trend among many homebuyers.
Upgrade Your Home Before Selling With Shading Texas
No matter why you want to add screens to your house's patio, Shading Texas is here to assist. We offer screens, shades and awnings for your home to help increase its resale value and appeal to more buyers. Browse our selection today or contact us online for a quote!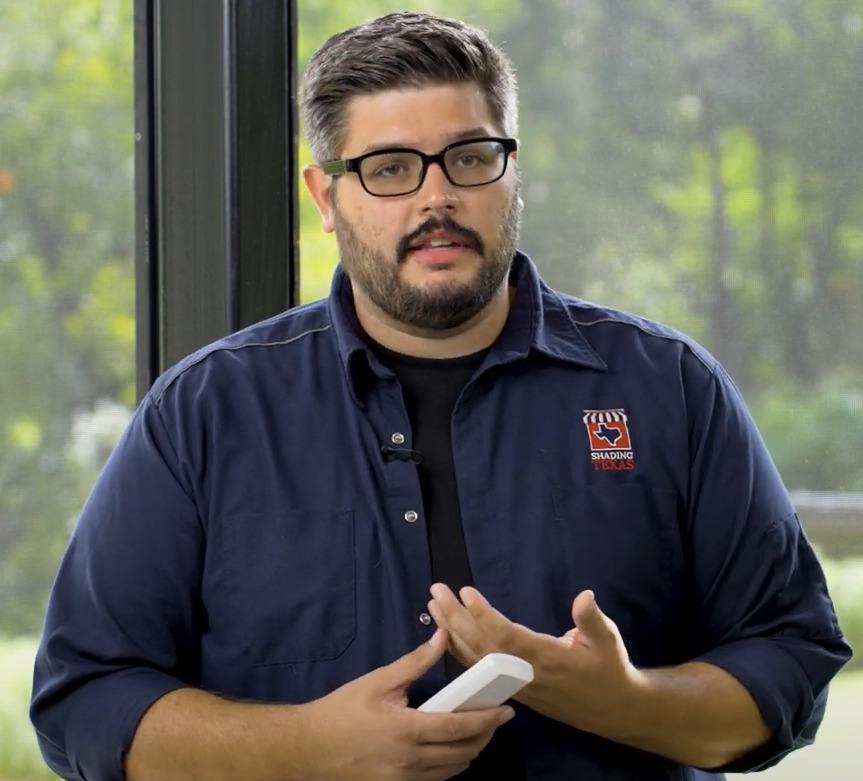 Matt Pierce has been working in the solar shade industry for over 15 years, providing sun protection in the extremes of Alaska and Texas. His dedicated team at Shading Texas will get your the sun solutions you need to enjoy your patios and homes for years to come by blocking out bugs, sun, wind, and rain!