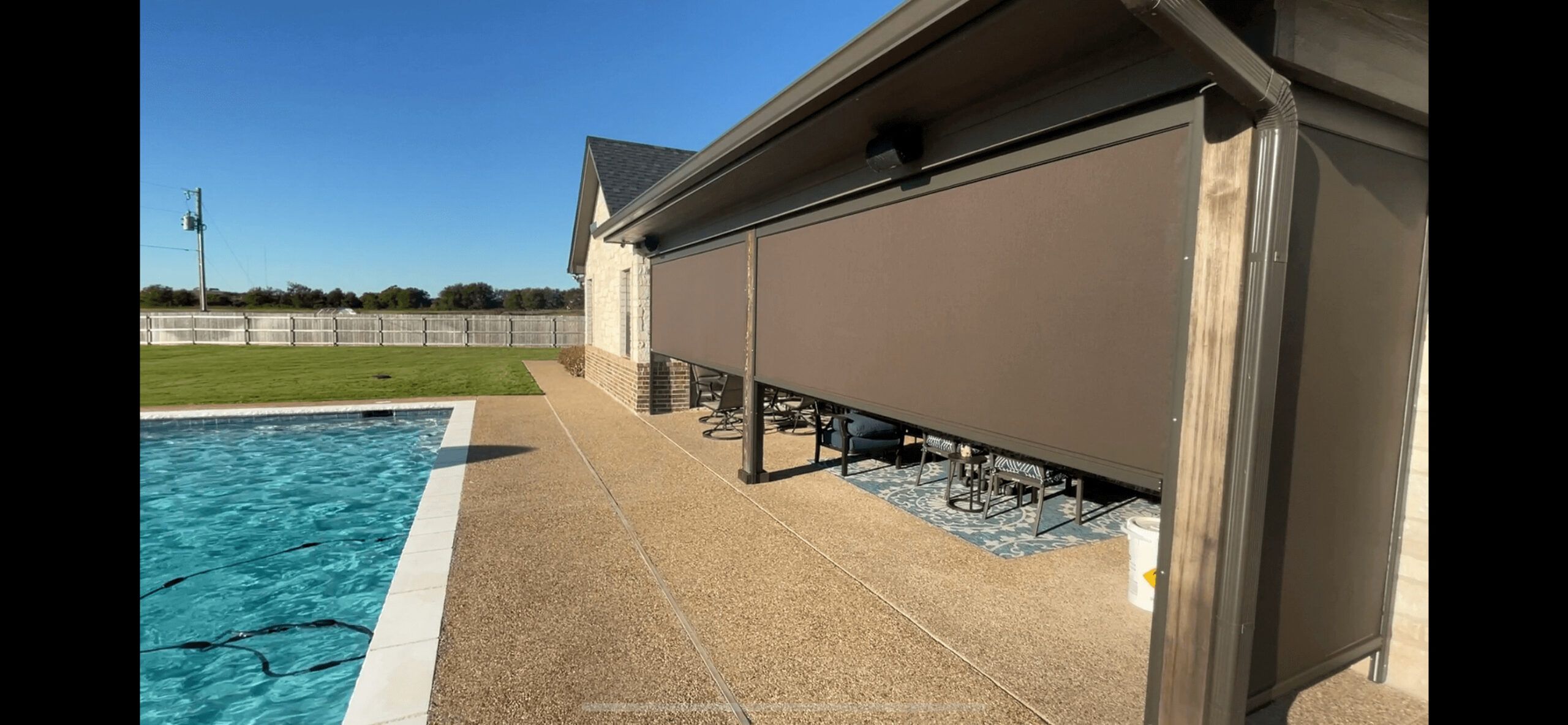 Patio screens serve as a barrier between the inside of your home and the outdoors. They add to your living space while providing protection from pesky insects and the weather. Before you install them, though, you need a budget.
Several factors influence the cost of patio screens, from the materials you choose to the size of your existing porch. Get a better idea of what you can expect to spend before you get a custom quote for your project.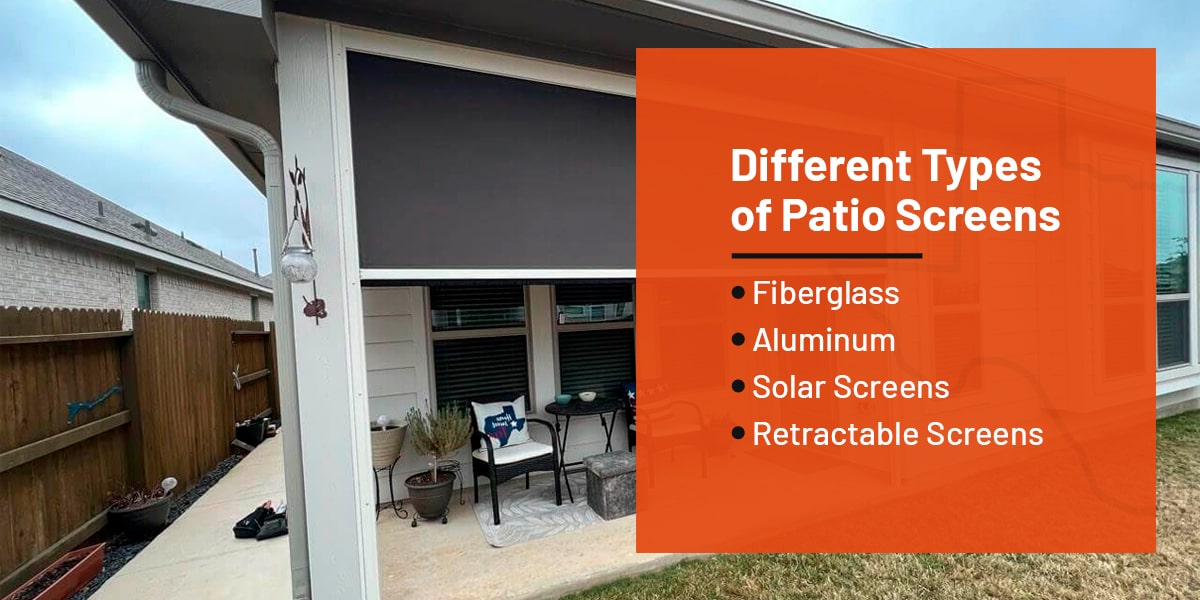 Different Types of Patio Screens
Your patio screen will offer a range of benefits depending on the option you choose, from sun protection to increased privacy. The price also depends on the type of patio screen you install.
Fiberglass
Fiberglass is a cost-effective material that offers excellent visibility and minimal glare from the sun. This type of patio screen comes in various colors to suit your style.
Aluminum
Aluminum is an inexpensive option compared to other metal patio screens. It costs slightly more than fiberglass since the material is more durable.
Solar Screens
Solar screens are an excellent shading solution for areas with a lot of sun. The material is designed to prevent ultraviolet rays from entering your space, protecting the patio from sun exposure while helping to maintain a comfortable temperature. The price of solar screens ranges per square foot with factors like the weave and construction of the fabric contributing to the overall cost.
Retractable Screens
Retractable screens offer flexibility in opening and closing. They're usually controlled with a remote, and they can be perfectly hidden from view when closed. Retractable screens are more costly than other options since they're so convenient. They can also last longer — you can retract the screens during inclement weather to protect the material from the elements.
Other Factors That Impact Overall Costs
Costs for your enclosed patio will go beyond the screens you choose. You should also keep these factors in mind as you budget:
Size
Location
Building permits
Additional features
Labor costs for installation
Choose Shading Texas for Patio Screen Solutions
Shading Texas has a wide selection of patio screens and other products designed to suit your needs. You can choose from various materials, colors, sizes and types. We also offer expert installation backed by a five-year warranty for all our shading solutions. Contact us online to get a custom quote on patio screens for your home today.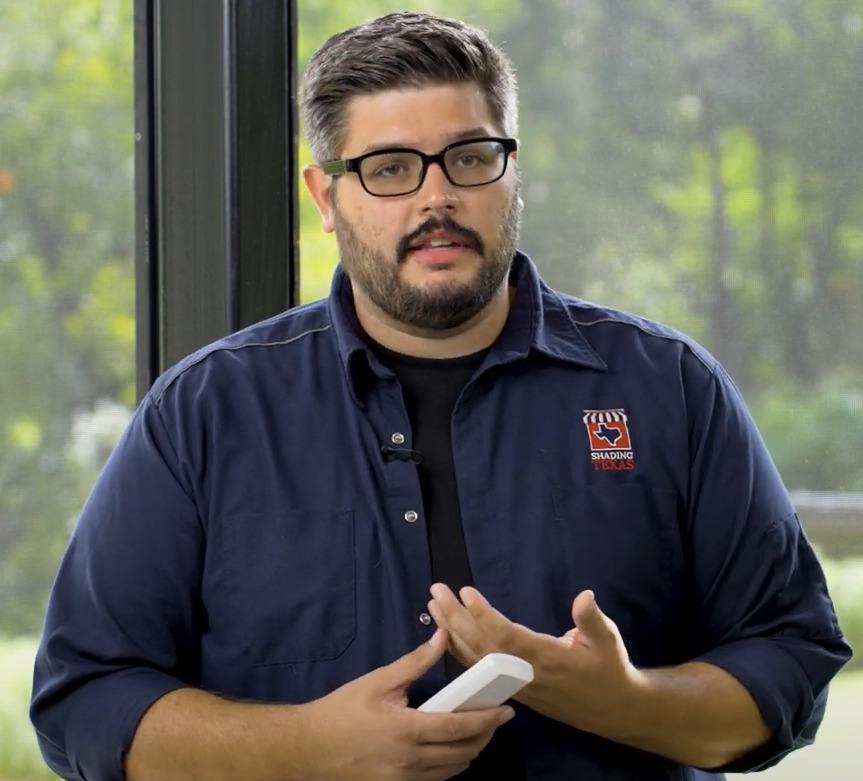 Matt Pierce has been working in the solar shade industry for over 15 years, providing sun protection in the extremes of Alaska and Texas. His dedicated team at Shading Texas will get your the sun solutions you need to enjoy your patios and homes for years to come by blocking out bugs, sun, wind, and rain!