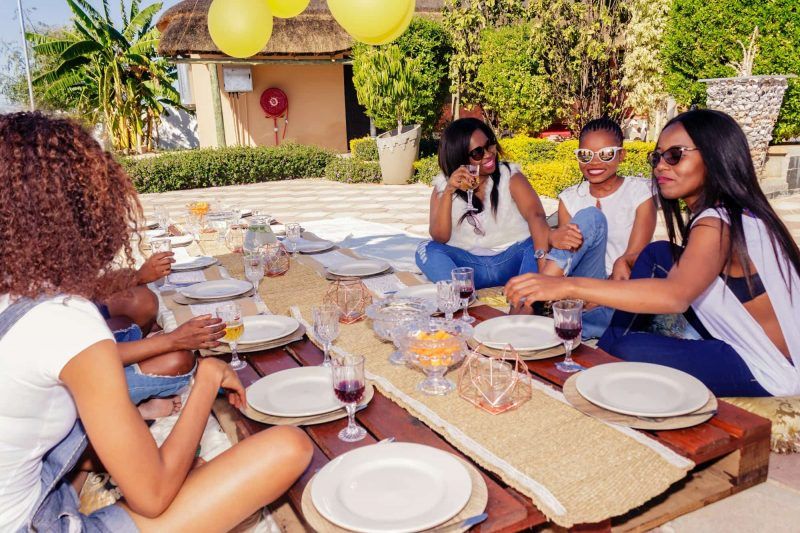 When the weather is nice, what's a better way to gather with friends and family than by hosting an outdoor dinner party? All you need to get started is a theme, a menu and a venue. With this guide to hosting a backyard event, it's easier than ever to have a good time at your next outdoor party.
Select Your Theme
The first step to hosting an outdoor dinner party is to pick a theme. Choose relaxed and casual or upscale and sophisticated to fit your style, and your theme can be as simple or as detailed as you want. Even something as straightforward as choosing a color scheme will give your party a fun, cohesive direction. Follow these outdoor dinner party tips for decor to kick off your next event in style.
Decorations
Decorations are a great way to make your party unique. Keep in mind who you're inviting. If some of your guests are kids, make your decorations fun and interactive with games or child-safe embellishments. For a classy soiree, keep it fancy with understated centerpieces and fine linens.
Are you unsure how to decorate for your event? Browse outdoor dinner party ideas online to draw inspiration.
Dinnerware
Do you want a backyard buffet with paper plates or a chic, outdoor dinner with your finest china? Whatever you're going for, plan your dinnerware ahead of time. Remember to include plates, cups, utensils and napkins on your list.
Lighting
Will you gather during the day, evening or night? The right lighting can ensure safety and create a memorable ambiance for your guests. A set of string lights around your patio adds a whimsical touch. You can also use tiki torches to illuminate your space for a tropical charm. If you've chosen a rustic theme, a classic fire pit will have your guests lounging around the campfire.
Choose Your Menu
Whether you're having a buffet-style meal or preparing portions individually, planning your menu in advance allows you to relax the day of your party. Prepare food early if you can. Grilling can be a fantastic way to spend time with your guests outside while making dinner.
Asking guests to bring their own drinks is a great way to make them feel included, share their favorite beverages and save money. With excellent food and delicious drinks, your party will be a success.
Pick Your Venue
Your backyard can be the perfect place to host your next outdoor dinner party, but you get your patio ready before the day of the event. Arrange enough seating for your guests to mingle and eat together. If you're spending time in the Texas sun, make sure you have enough shade for an enjoyable outdoor experience.
Keeping your space insect-free is another key to ensure your guests' comfort! Buy insect repellants or install an insect screen to protect you and your guests from unwelcome mosquitoes or other bugs.
Host Outdoor Dinner Parties in Comfort
At Shading Texas, we want to make sure your next backyard dinner party is a success. We offer exterior shading products, including awnings and patio enclosures. Ensure your guests are cool and comfortable at your next outdoor dinner party or backyard barbecue when you contact us today for a free on-site estimate!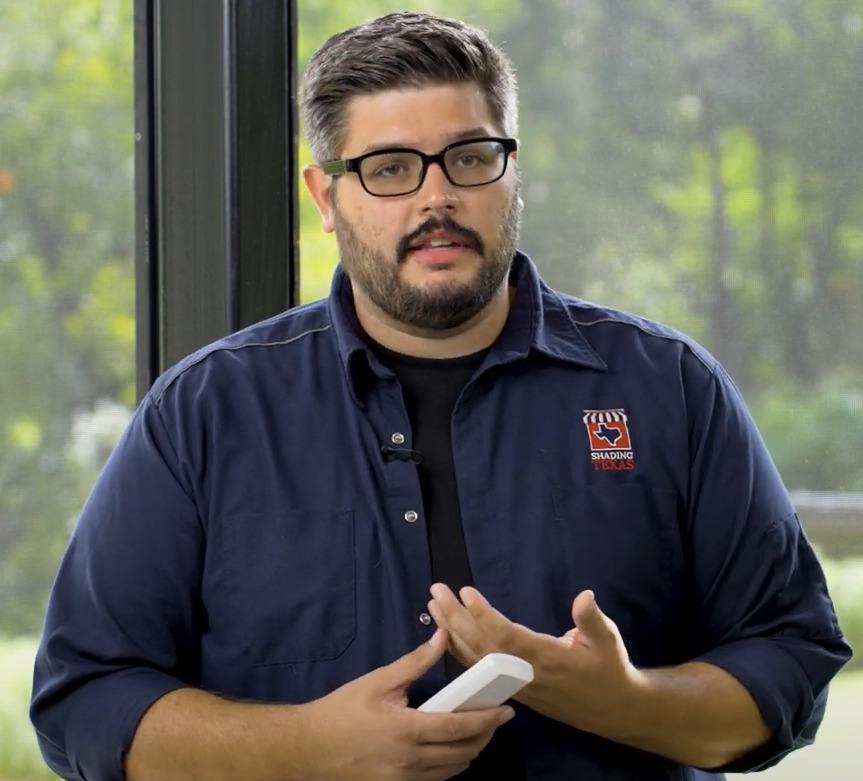 Matt Pierce has been working in the solar shade industry for over 15 years, providing sun protection in the extremes of Alaska and Texas. His dedicated team at Shading Texas will get your the sun solutions you need to enjoy your patios and homes for years to come by blocking out bugs, sun, wind, and rain!