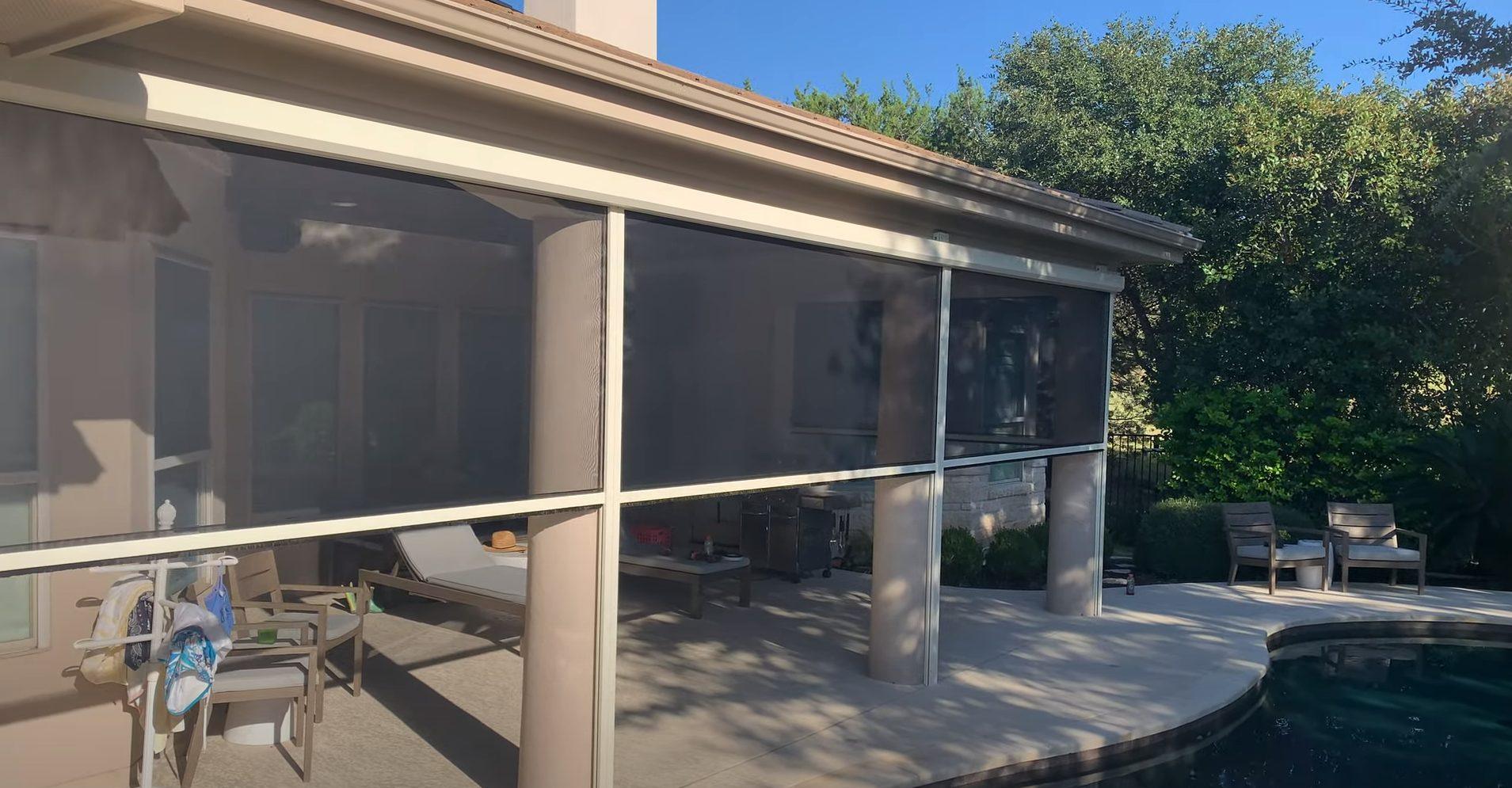 If you want to enjoy your outdoor living space in the Lone Star State, you'll contend with some hot, bright days. Sunshades offer an ideal solution — but are they worth the investment? How long do they last?
With proper maintenance and a reputable shade company on your side, these coverings will last 20 years or more. However, this life span relies on some important variables.
Factors That Influence the Life Cycle of Solar Shades
Before investing in a sunshade, you want to know that your money will be well spent. Let's evaluate the factors that contribute to a long-lasting shade solution.
The Quality of Shade Components
The idiom is true — you get what you pay for. If you want your sunshade to stand the test of time, you need quality components. Cheap shades from a bargain brand store are more prone to falling, fading and failing.
At Shading Texas, our solar shades are made from the highest-quality materials on the market. Durable aluminum framework combined with rigid yet attractive fabric ensures a long-lasting shade solution that can withstand the elements.
Installation
Don't assume that your shade installer knows what they're doing — look for testimonials from other customers who've been happy with their work. Even a quality product can degrade due to poor installation, so it's best to leave the job to the experts.
Weather
A high-quality sunshade is designed to resist heat, cold, strong winds and extreme weather. However, the elements are bound to take a toll eventually. You can take some steps to extend your sunshade's longevity, such as storing it during inclement conditions. Motorized shade solutions offer a more convenient way to retract your covering during strong wind and rain to prolong its life.
Proper Maintenance
A little effort goes a long way when caring for your solar shade. Every three months, give your covering a little spruce. Your installer can offer tips and tricks on proper maintenance techniques and the right cleaning products.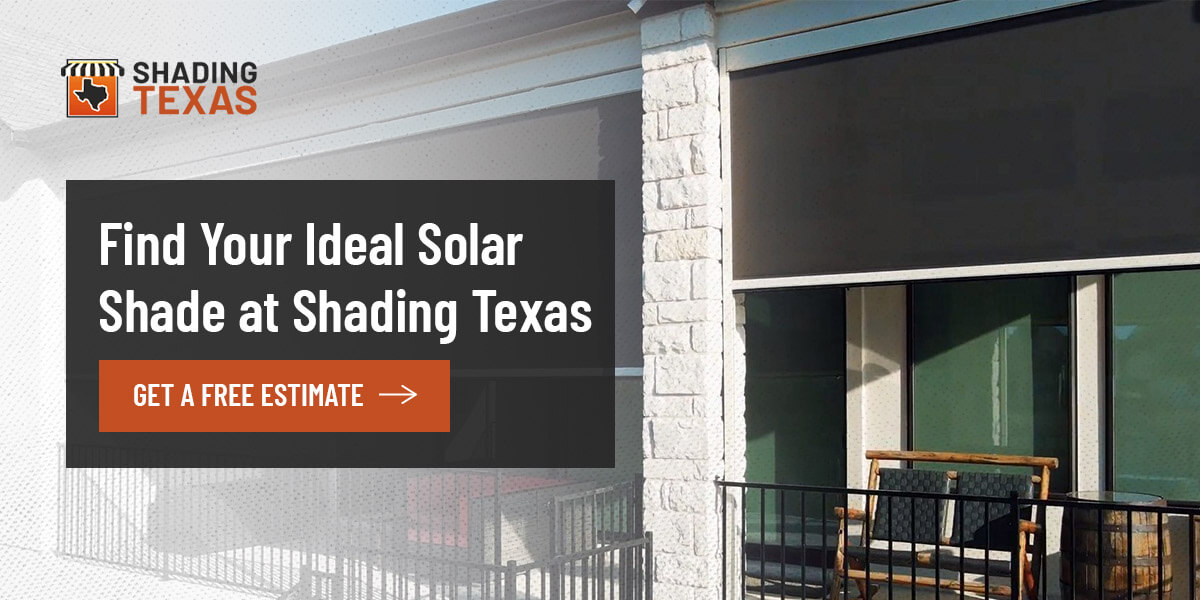 Find Your Ideal Solar Shade at Shading Texas
If you want your sunshade to last, you need a company with experience and an outstanding reputation. Shading Texas offers more than 40 years of installation expertise to residents throughout central Texas. Contact us to receive your free at-home estimate. We'll help you find your ideal shade solution.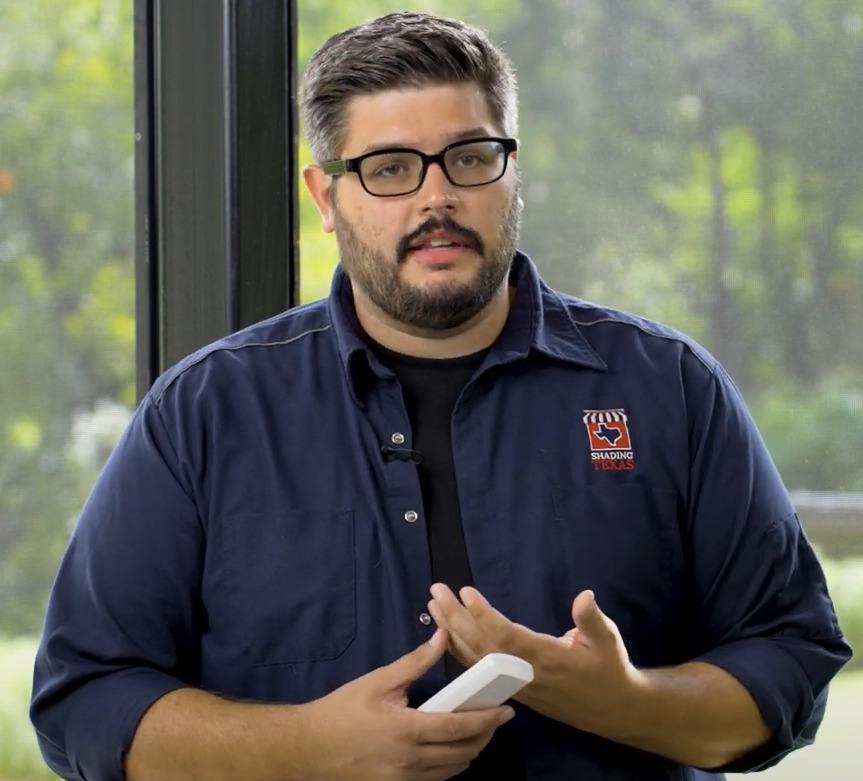 Matt Pierce has been working in the solar shade industry for over 15 years, providing sun protection in the extremes of Alaska and Texas. His dedicated team at Shading Texas will get your the sun solutions you need to enjoy your patios and homes for years to come by blocking out bugs, sun, wind, and rain!