Your home is your castle, and your backyard should be an oasis where you can spend tranquil hours without a care in the world. To make that happen, it's important to consider security and safety. Since backyards are often hidden from view of the street, they can be a target and a potential entrance into your home. Keeping your yard safer helps keep your home and everyone in it safer as well. Here's our guide to making your backyard more secure.
Start With Windows
While doors are usually hard to open, double-hung windows are easier to breach. Here's how to secure windows and how to make windows more burglar-proof:
Lock your windows: Increase window security with pin locks or additional locks that cannot easily be opened from the outside.
Create an extra barrier: Screens and shades can slow down burglars by providing an extra layer they need to get through.
Add security shutters: Security shutters for windows are harder to get through than glass and give you an added way to fortify your windows when you retire for the night or are traveling.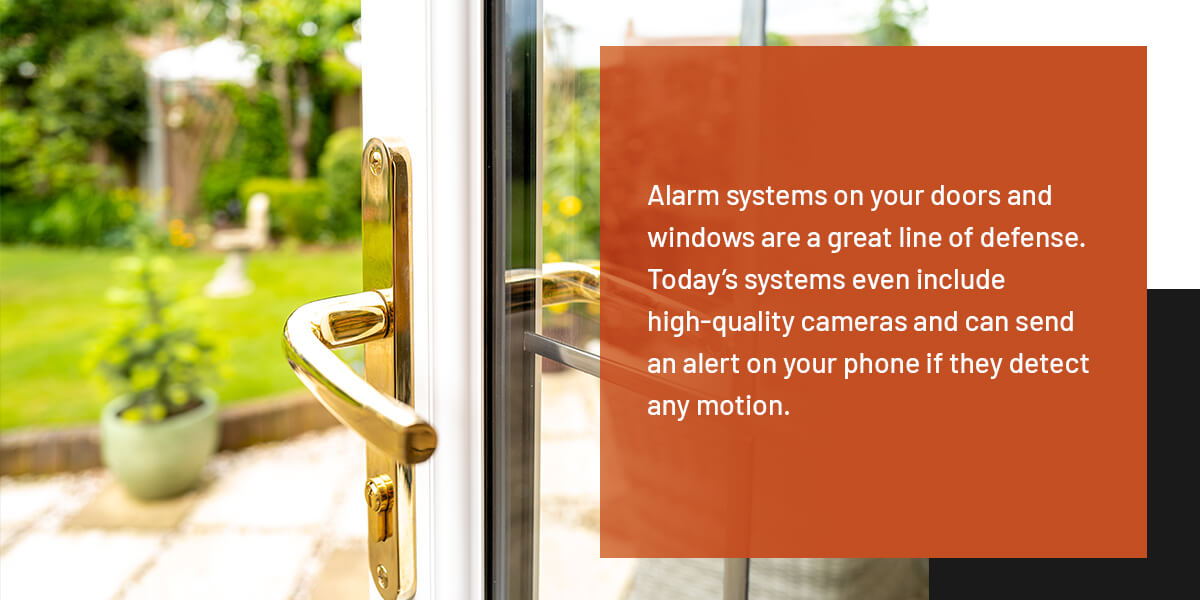 Consider Alarms
Alarm systems on your doors and windows are a great line of defense. Today's systems even include high-quality cameras and can send an alert on your phone if they detect any motion. You may even consider automatic locking gates or motion detection sensors and alarms in your home and yard, so you can act fast and thwart an attempted break-and-enter.
Find and Fix Weak Points
Conduct a walkthrough of your yard and property and look for any weak areas. If you notice the following red flags or any areas where thieves can enter, fix them right away:
Poorly lit areas and places without motion-sensor lighting
Trellises or other structures that go up to second-story windows
Any broken or loose latches, doors or frames
Bushes, shrubbery or anything else near windows and doors where burglars can hide
Protect Your Privacy With Shading Texas
Privacy screens and shades around your patio and outdoor spaces can keep prying eyes out. For shades and screens that can help protect your home, turn to the experienced team at Shading Texas. We focus on high-quality exterior shading solutions, and our team is ready to offer advice and professional installation so you can enjoy your outdoor space.
Contact Shading Texas to find out more about our shade and awning products.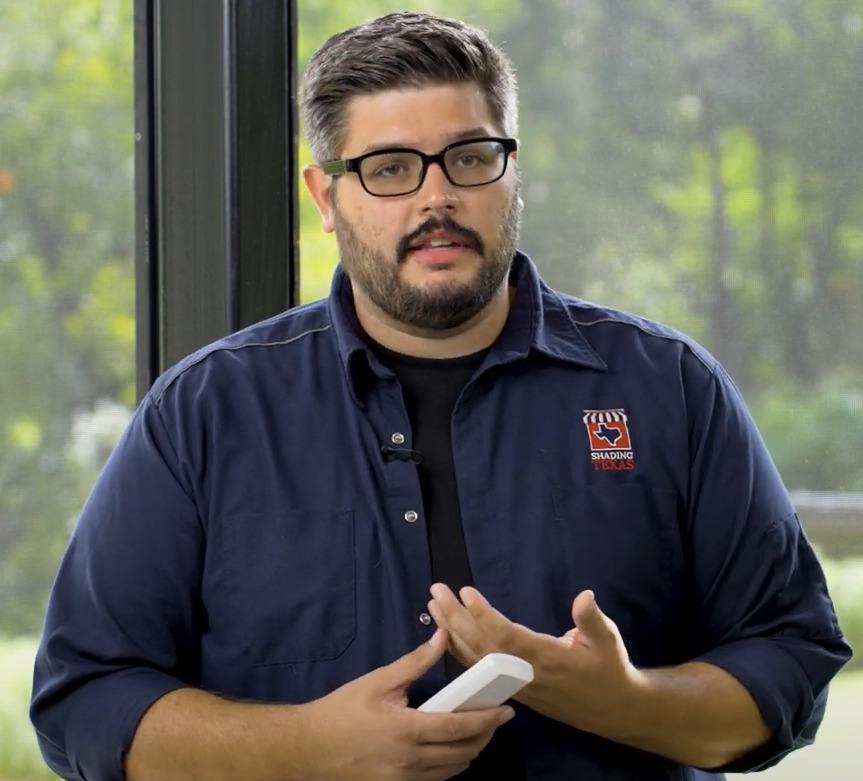 Matt Pierce has been working in the solar shade industry for over 15 years, providing sun protection in the extremes of Alaska and Texas. His dedicated team at Shading Texas will get your the sun solutions you need to enjoy your patios and homes for years to come by blocking out bugs, sun, wind, and rain!