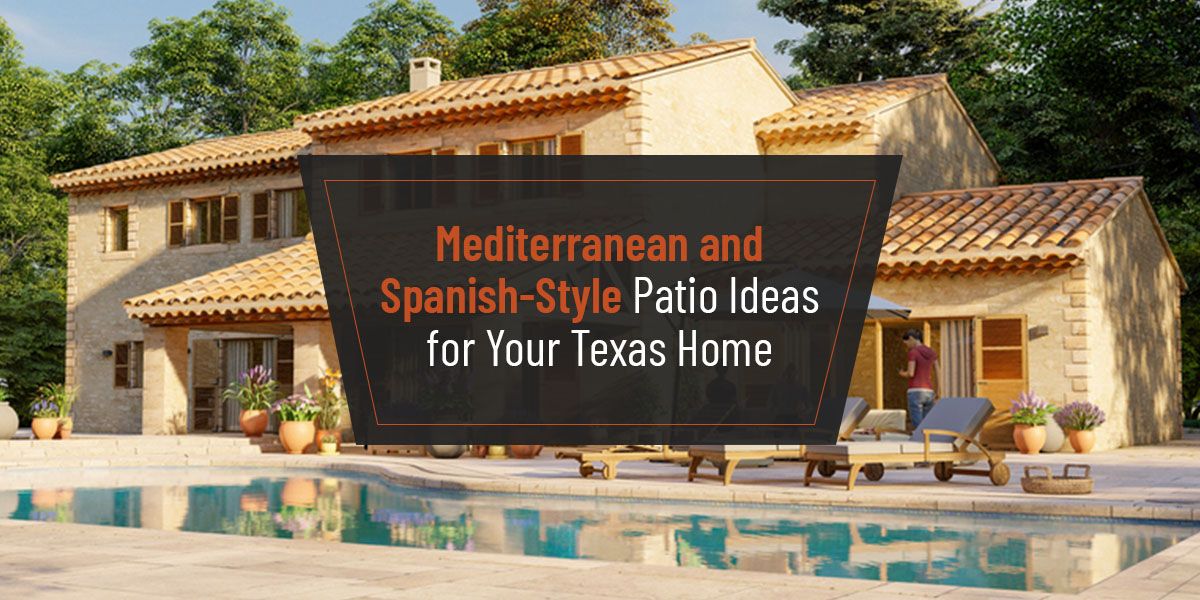 You want the best for your home, including your outdoor living spaces. Patios are a great way to add Mediterranean- and Spanish-inspired flair — and function — to your home.
Enjoy being outside with something that will keep you cool and bug-free during the hot Texas summers. Here are some ideas to help you create the perfect patio design for your Austin or San Antonio home.
4 Ways to Turn Your Mediterranean Home Into a Functional Retreat
A Mediterranean-style home is one of the most elegant and beautiful designs, influenced by Italian and Spanish architecture. What better way to enjoy this aesthetic than by spending time outdoors? Use sun solutions that complement your Spanish-style home to:
1. Keep Your Patio Airy With Patio Shades
Patio shades are a great way to add functionality and style to your patio area. Designers often neglect patios when decorating, but premium solar and automated roller shades can create a safe tinted environment for your family without sacrificing style or comfort.
2. Elevate Your Space With Patio Screens
If you desire a private retreat in your Mediterranean-style home, look no further than patio screens. These screens offer a variety of benefits, including solar protection, bug protection and privacy. They can also act as a garage screen and windscreen so that you can enjoy the outdoors year-round.
3. Increase Outdoor Usable Space With Premium Enclosures
Retreats are spaces you can close off from the rest of the house but maintain the same homey feel. Create a private oasis with an insulated enclosure. Made with premium fabric that lasts for years, enclosures feature UV barriers to protect you and your guests from the sun's rays.
4. Enjoy Ideal Temperatures Underneath Your Awnings
Your home is your sanctuary, so why not treat it like one? Awnings can cover windows and doors and create shade around your house's Spanish architecture. This added shade will relieve the heat during the summer while matching your Mediterranean-style home's color and aesthetic. With wind sensors, your motorized awnings will last for years to come.
Contact Shading Texas to Elevate Your Home's Outdoor Space
The sun is shining, and the weather is perfect for outdoor living — all you need is shade! Whether you want a new patio cover or a luxurious enclosure, Shading Texas has luxury outdoor shade products for you. Contact us online, or call 210-714-2605 to create a custom solution for your Spanish-style home.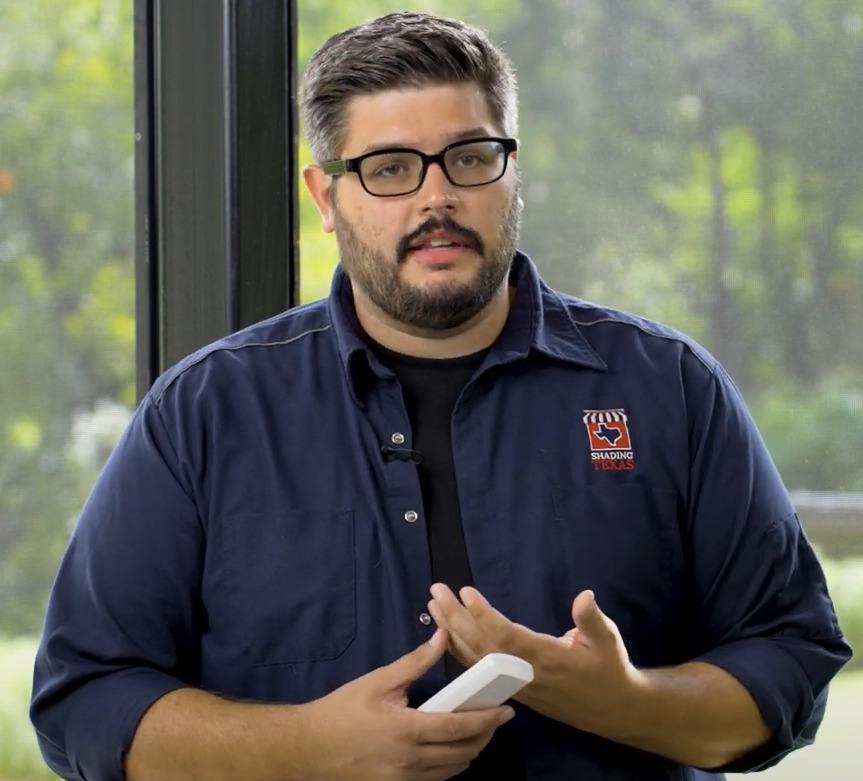 Matt Pierce has been working in the solar shade industry for over 15 years, providing sun protection in the extremes of Alaska and Texas. His dedicated team at Shading Texas will get your the sun solutions you need to enjoy your patios and homes for years to come by blocking out bugs, sun, wind, and rain!