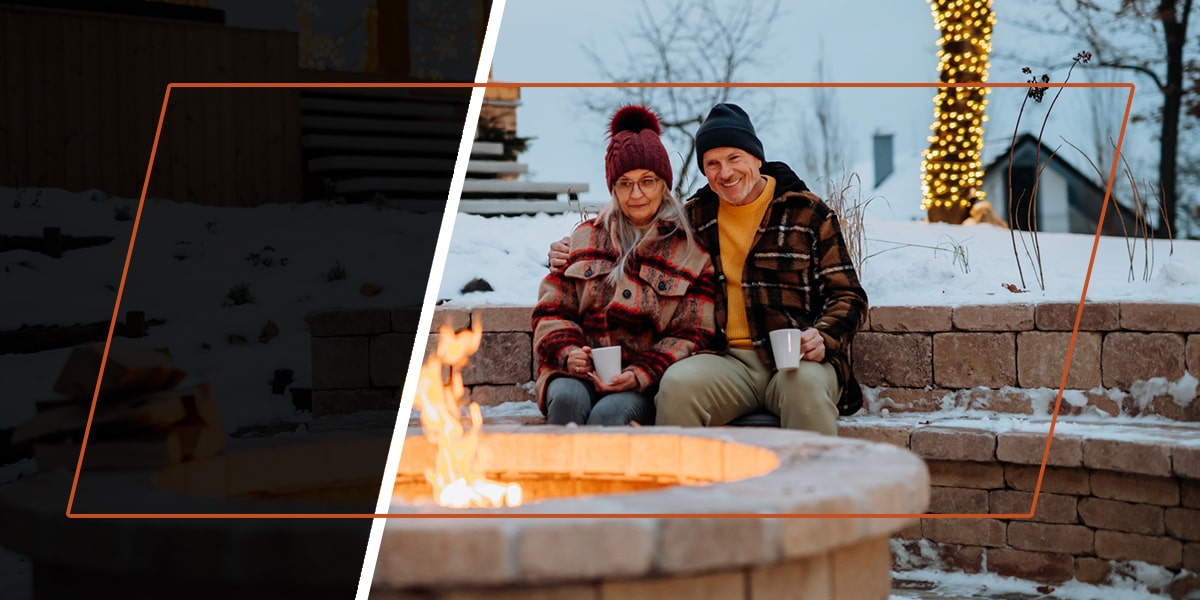 When the sun sets on your final day of summer, you may feel inclined to close up your outdoor patio. However, the following winter patio ideas and tips can help you transform your patio into a year-round sanctuary for the whole family.
1. Create a Heat Source
If you want to spend many nights outdoors during the winter, you'll want to ensure you have suitable heating to keep you and your guests nice and toasty. You can choose from plenty of options depending on your space, style and budget.
Outdoor heating options include:
Outdoor fireplace
Metal fire pits
Outdoor propane heaters
2. Add Weatherproof Furniture
Ensure you can use your outdoor space for years, no matter the season. You'll need high-quality, weather-resistant outdoor furniture ready to withstand the effects of whatever weather comes your way.
Metal and teak are two of the strongest and most common options due to their relatively low maintenance. If you don't have a roof, you'll need to bring in cushions and pillows and cover your set when storms roll in.
Before deciding on furniture, consider your outdoor living space's purpose. If you plan to lounge with friends and family or use it as your comfy reading nook, deeper seating with comfortable cushions might be the way to go. If you want to eat outdoors, a sturdy dining set will best meet your needs.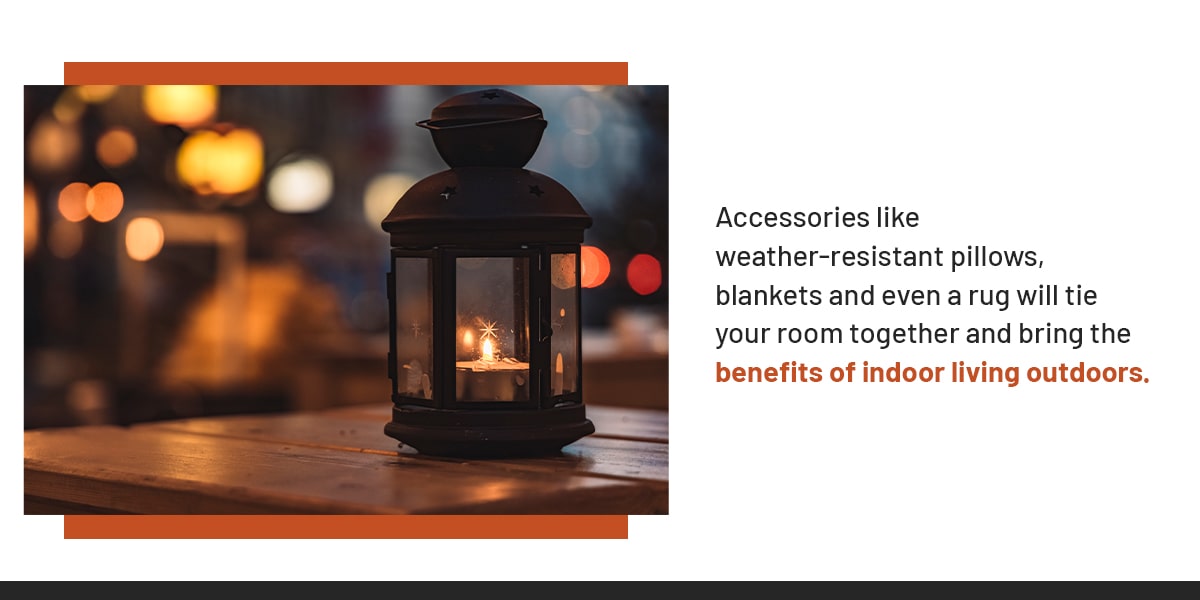 3. Make It Cozy
Enjoying the outdoors is all about feeling comfortable and relaxed. Heat and furniture will create a place to go, but cozy additions will ensure you and your guests want to stay. String lights are a classic and timeless addition for a warm glow that provides a homey feel. Accessories like weather-resistant pillows, blankets and even a rug will tie your room together and bring the benefits of indoor living outdoors. Choose decorations that fit your interest, including colors, styles and artwork.
4. Enclose Your Space
An enclosed outdoor space will increase your likelihood of spending more time breathing fresh air. Roofs and motorized patio screens allow you to enjoy being outside while remaining protected from the chill and harsh conditions. You can have more control over temperature, increase your privacy and even save on heating.
Enjoy Winter on Your Patio With the Help of Shading Texas
If you want to spend more time outside during the winter, a motorized screen is a great way to do that. Contact the specialists at Shading Texas to learn more about how we can bring your winter patio ideas to life!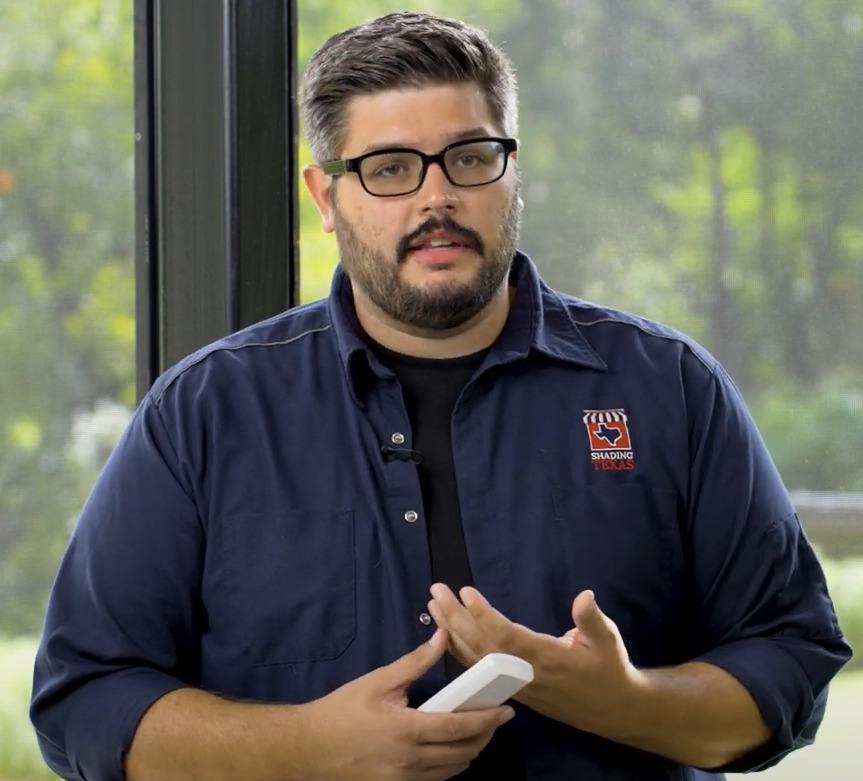 Matt Pierce has been working in the solar shade industry for over 15 years, providing sun protection in the extremes of Alaska and Texas. His dedicated team at Shading Texas will get your the sun solutions you need to enjoy your patios and homes for years to come by blocking out bugs, sun, wind, and rain!