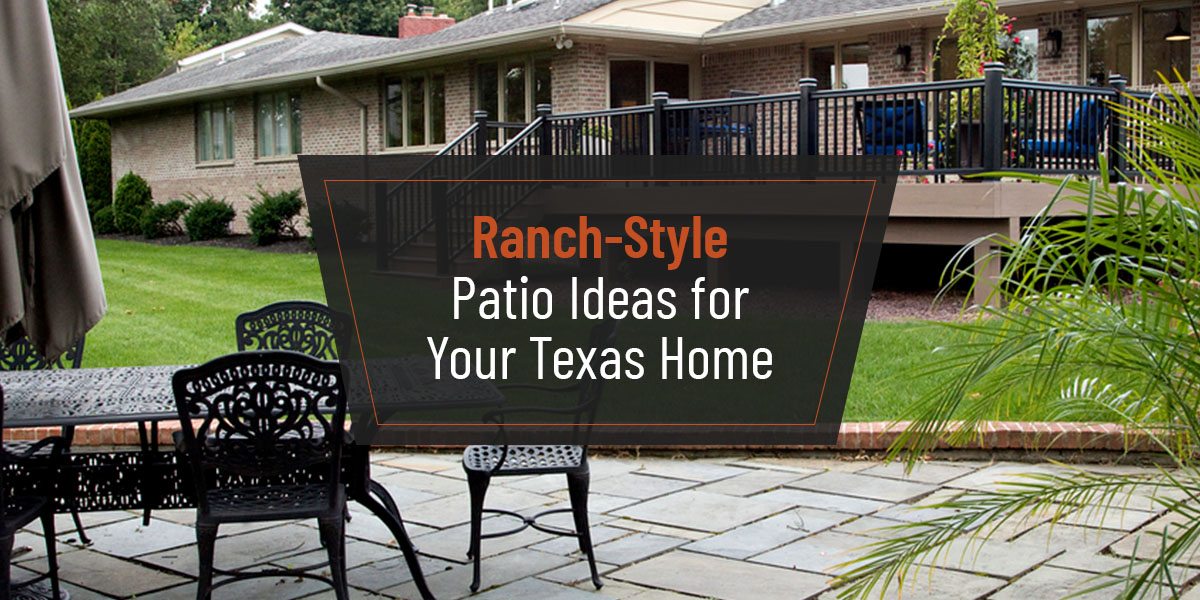 The ranch style is casual, making your home a comfortable place to relax after a long day. Do your outdoor spaces reflect that aesthetic? Consider incorporating these ranch-inspired patio ideas when searching for ways to bring your home's architecture into your outdoor design. Whether you're looking for a quick and easy solution to get the most out of your patio this summer or want to add style to your outdoor space, we've got you covered.
Four Ways to Enhance Your Outdoor Living Space in Austin and San Antonio
Your outdoor living space is a refuge from the demands of everyday life. Ensure it matches our ranch-style home's aesthetic with:
1. Customizable Patio Shades
Patio shades offer a stylish and functional solution for your outdoor space. These solutions come in various styles to match your home and reduce temperatures by up to 30 degrees. Motorized openers give you easy access for convenience on hot days, so all you have to do is relax in comfort.
2. Premium Enclosures
The perfect addition to any patio, premium patio enclosures are the ideal way to create a private space in your backyard. Our premium fabric and a motorized screen will keep your family safe from bugs, sun and wind, allowing you to relax comfortably.
3. Multipurpose Patio Screens
A durable patio screen is a unique, durable and versatile product that serves as an effective barrier. The screens consist of high-quality materials designed to withstand harsh weather conditions and guarantee durability. Installing patio screens has many advantages, including protecting your family and belongings from bugs, wind, privacy invasion and sun damage.
4. Motorized Awnings
Awnings are the perfect way to add shade and a touch of elegance to your home. With our beautiful selection of awnings, you can match your style and create a space that matches your vision of what your home should look like. With our vast range of colors and styles, you'll find the perfect solution for your exterior needs.
Contact Shading Texas Today
Your Texas ranch-style home is more than a place to relax — it is a place to watch your family grow while entertaining friends and spending time outdoors. Enjoy yourself without getting overheated and dehydrated from hours in the sun. Shading Texas specializes in custom-built shade structures that transform your outdoor area into an oasis. Contact us online today, or call 210-714-2605 to learn how we can transform your patio into the outdoor living space of your dreams.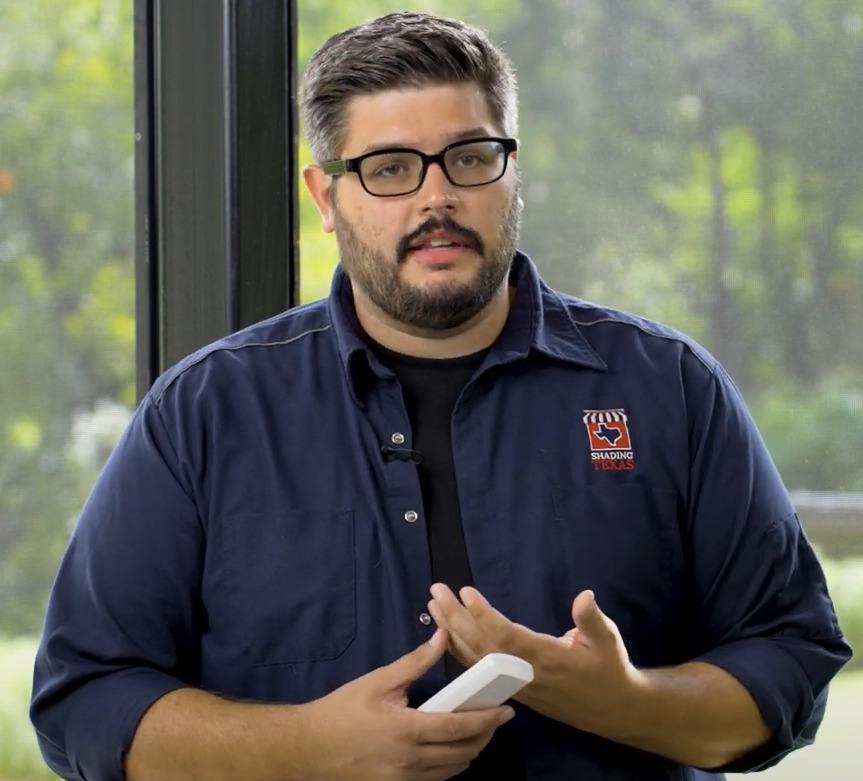 Matt Pierce has been working in the solar shade industry for over 15 years, providing sun protection in the extremes of Alaska and Texas. His dedicated team at Shading Texas will get your the sun solutions you need to enjoy your patios and homes for years to come by blocking out bugs, sun, wind, and rain!