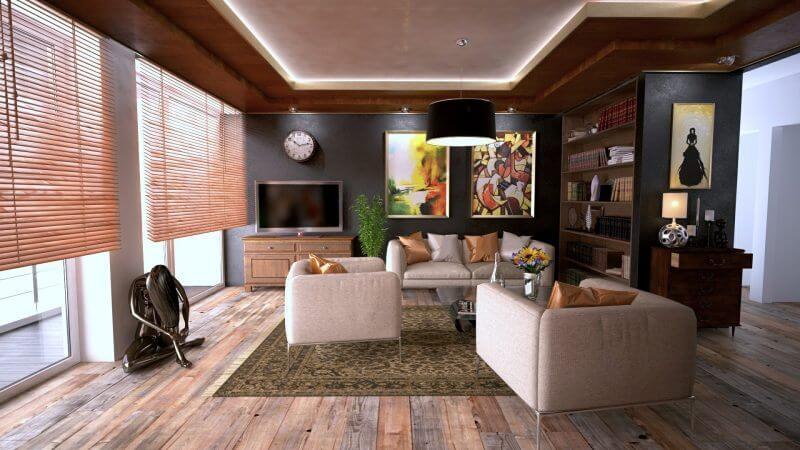 Today's market has a variety of product designs that can protect your home from UV rays and sun damage as well as ambient heat. When you're shopping for the best sunshade for your property, you have many options to choose from:
Woven fabrics: Woven solar shade fabric provides a range of colors and styles to match your home's aesthetic. Additionally, this material is flexible enough to roll up or down easily when you want sunshine or shade. The density of the woven fabric determines how much sun and wind enter the home. Unlike metal options, fabric sun shades will not rust or corrode.
Vinyl-coated polyester: Polyester is very sturdy and resists moisture and corrosion. It may also be stainless than some woven fabrics. Thanks to its combination of fabric and vinyl, this flexible material is both strong and low maintenance. In most cases, just a little soap and water is all you need to clean your screen.
Fiberglass: Fiberglass sunshade material has many of the same benefits as polyester, including its resistance to staining, rot, corrosion, and pests. However, fiberglass is significantly stronger and has a higher melting point than polyester. If you're concerned about the Texas heat, fiberglass may be a good choice for your sunshade.
Knitted mesh: This net-like shade has rugged stitching to prevent unraveling, stretching, sagging, and tearing. Even when densely knitted for maximum UV protection, knitted mesh sun shade fabric allows breezes to come through, making the shaded area more comfortable. Knitted mesh is made from synthetic materials that retain their shape in high heat while staying flexible, making it a solid choice for Texas summers.
Wood: Wood shading can include wooden shutters and other shades. It is attractive and can be durable, but pests such as termites may have a greater effect on wood than synthetic materials. Look for treated wood products that resist rot and mold as well as pests. Also consider that wood requires more maintenance, such as regular staining, to keep it looking its best.
How to Choose the Right Sunshade Fabric
The best material for your sunshade depends on your needs. When choosing a shade composition, you might consider:
Your budget: Some materials are simply more expensive than others. Choosing polyester or synthetic materials, for example, will be less costly than screens made of metal or wood.
Your goals: Do you want complete privacy or would you like to be able to see outside? Do you have plants that need some sunlight? Are you most concerned about keeping rain and insects out or do you just want to cut glare? The answers to these questions will determine whether you want a densely woven material or something looser.
Maintenance: Consider how much cleaning you may want to do. Materials that naturally resist mold, rot, and staining require less upkeep.
Choose Shading Texas for Your Sun Shading Needs
If you'd like help choosing your perfect sunshade, contact us at Shading Texas. We focus only on outdoor shading, so we're in a unique position to help you. We also offer market-leading warranties, including our own five-year installation warranty, so you know we stand by our work. Reach out today to learn more.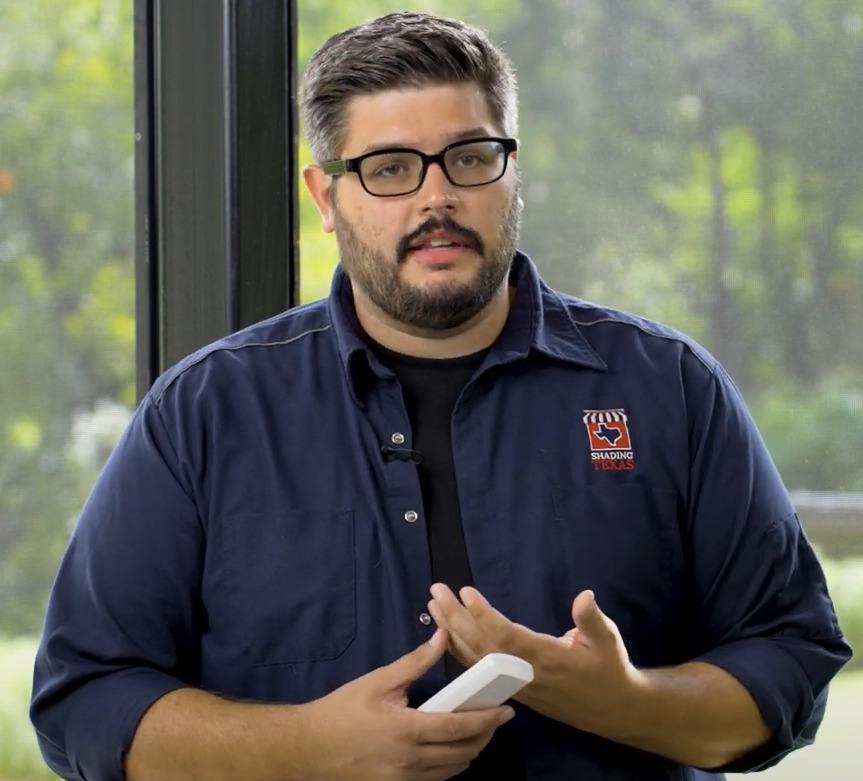 Matt Pierce has been working in the solar shade industry for over 15 years, providing sun protection in the extremes of Alaska and Texas. His dedicated team at Shading Texas will get your the sun solutions you need to enjoy your patios and homes for years to come by blocking out bugs, sun, wind, and rain!