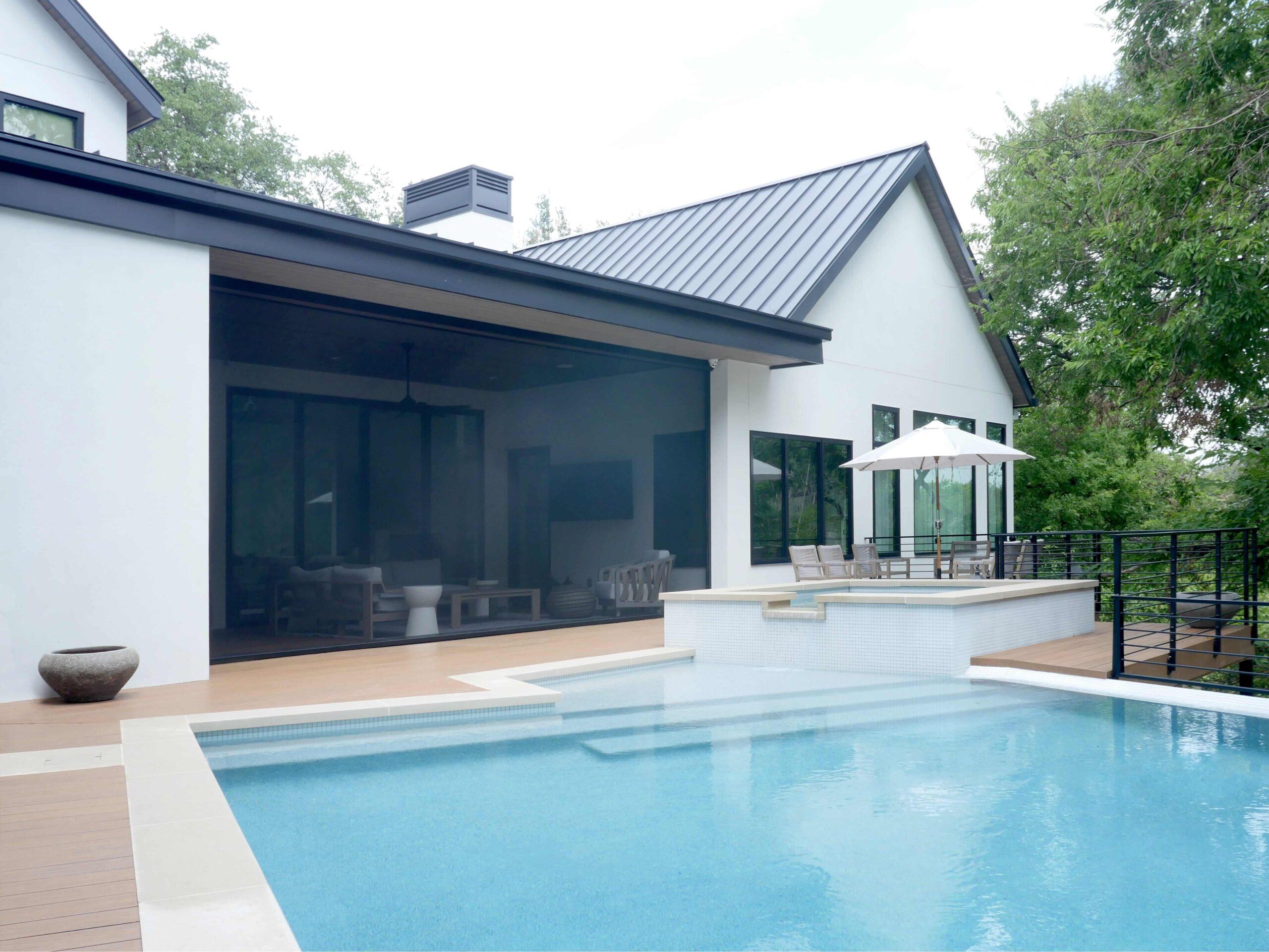 A patio is a fabulous place to enjoy the beauty of outdoor living. But if your patio faces west, this lovely spot transforms every evening as the sun sets and the low-angle light blazes through.
If you love to entertain or you want to enjoy your patio at sunset, here are five shade ideas for late afternoons.
1. Add an Umbrella to Your Outdoor Furnishings
An umbrella is one of the most inexpensive solutions to sunset's UV rays. Many outdoor furnishing sets come with attractive umbrellas you can adjust depending on the angle of the sunlight.
2. Grow Some Greenery
Trees, bushes and even vines are an attractive addition to any yard. While they require an initial investment, you will enjoy their verdant beauty for years — with the added advantage of a natural shade. The only downside is the time your new greenery takes to grow and maintain.
3. Opt for Outdoor Curtains
Canopies and outdoor curtains are an excellent way to find relief from the heat and bright beams of a westward patio. They're relatively inexpensive and can provide an elegant look. Outdoor curtains are not always made to last, but they can offer a quick and easy solution.
4. Build a Fence or Wall
If you don't have a fence or wall along the western portion of your property, adding one may be a good way to block late afternoon sunlight. However, these barriers cannot block UV rays directly overhead. They'll work once the sun is just over the horizon.
5. Experience Optimal Sun Coverage With Patio Shades
Patio shades are permanent additions to your current outdoor living space. This type of coverage transforms your patio by adding shade structures that block heat, UV rays and direct sunlight, making the space more enjoyable no matter the time of day.
Retractable sunshades can be lowered or raised with the push of a button. You can soak in the sunshine during the early hours, then lower your roller shades to block the onslaught of evening sunbeams. Patios with sunshades stay up to 30 degrees cooler, so you can enjoy outdoor living even on the hottest summer day.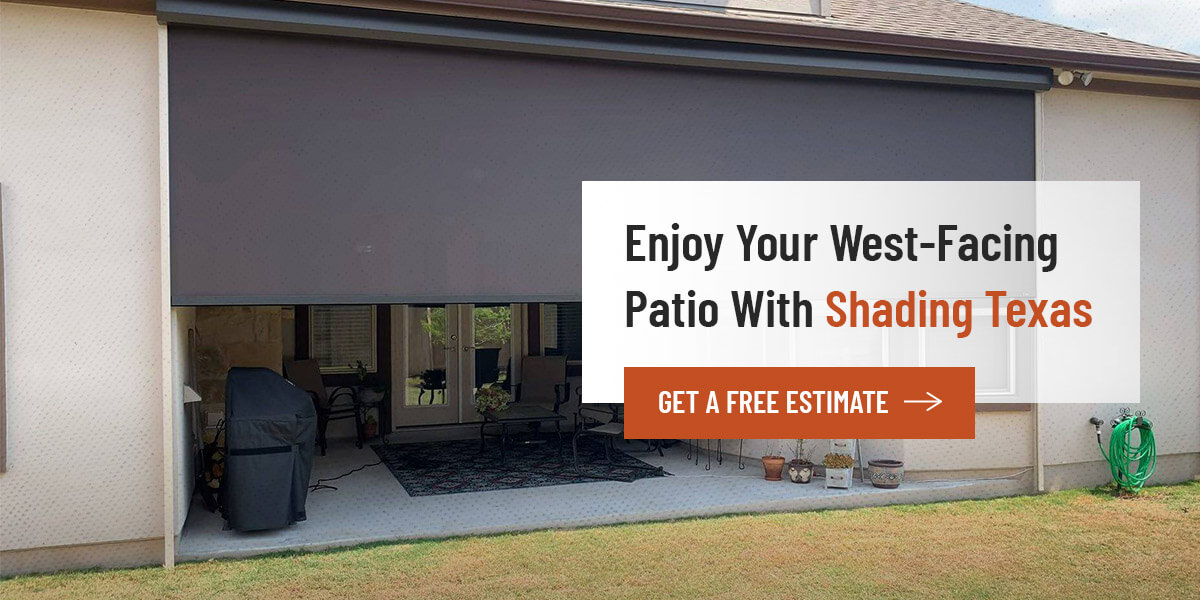 Enjoy Your West-Facing Patio With Shading Texas
Beat those UV rays and enjoy outdoor living morning, afternoon and evening. Shading Texas offers flexible shading solutions for west-facing patios. Want to learn more about our exceptional patio shades and incredible automated features? Contact us to schedule your free at-home estimate.